3500 South Korean have entered Vietnam
"As of June 19, about 3500 personnel of S. Korean enterprises have been allowed to enter Vietnam. 600 people are expected to enter the country at the end of this month", South Korean Ambassador Park Noh-wan said on June 22 via email, replying to VNExpress about schedules of resuming travel with Vietnam as COVID-19 pandemic is basically controlled. "Hundreds of other South Koreans, specifically business managers, experts, engineers, workers, students, and their families are also waiting to enter Vietnam. And this figure will continue rising in the upcoming time", he added.
As informed by Ambassador Park, business flights from Vietnam to Korea are at normal operation; yet ones from Korea to Vietnam have been suspended as the Vietnamese government applies anti-epidemic measures.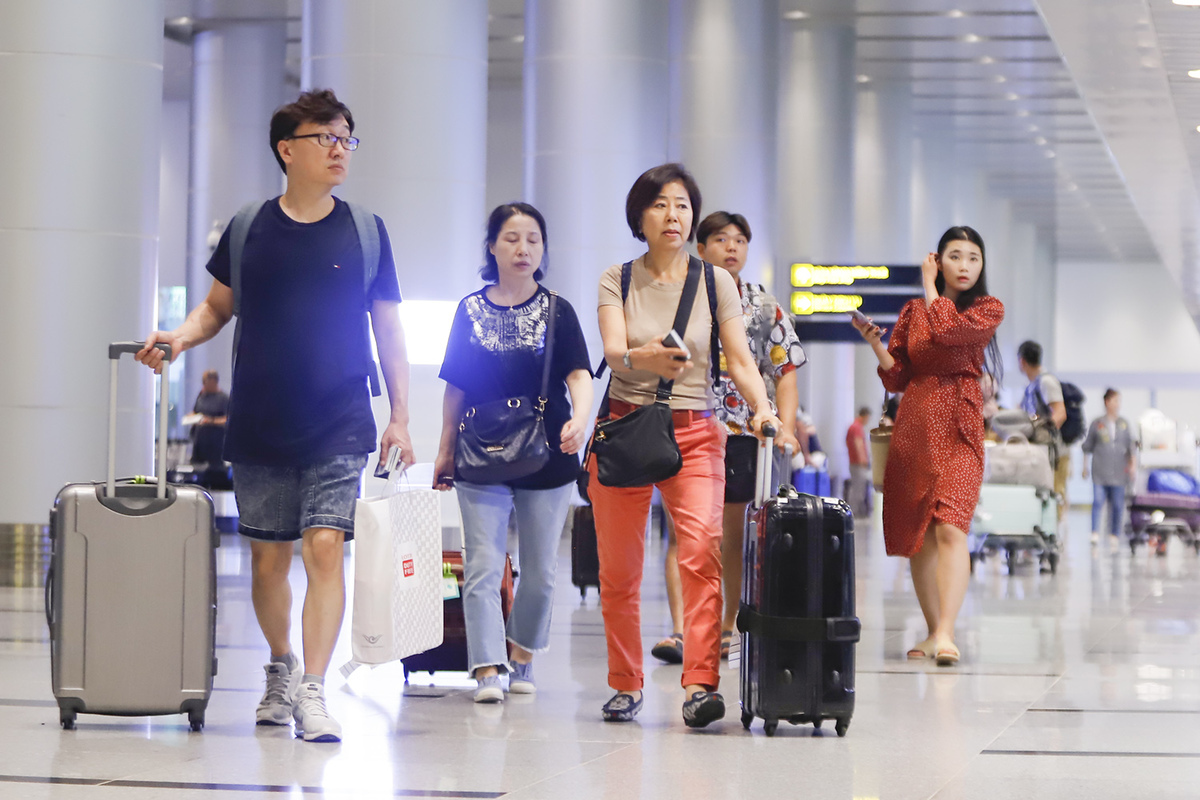 South Korean Visitors to Vietnam Photo: VNExpress/ Nguyen Dong
Ambassador Park also announced that Vietnamese workers can return to S. Korea, but receiving new employees is being postponed. It will restart step by step, based on the situation of COVID-19 in two countries. Vietnam and South Korea have successfully curbed COVI-19 up to now. Some countries like Singapore and Taiwan have eliminated travel restrictions for S. Korean. Therefore, it is time for Vietnam and South Korea to discuss plans to resume travel between two countries including business flights from Korea to Vietnam. The entry resumption should be based on mutual trust, bilateral relations along with ensuring safety for citizens, reported the VNExpress.
South Korea is Vietnam's second-largest tourism partner, following China. The number of S. Korean visitors to Vietnam in 2019 was 4.3 million, according to the VNExpress.
Vietnam partially resumes travel with Japan on Thursday
The Minister of Japanese Foreign Affairs, Toshimitsu Motegi said Tuesday that the country will partly restart travel with Vietnam this week, making the first step in relaxing travel restrictions. Three chartered flights carrying about 440 businesspeople are planned from Thursday to Saturday, with Vietnam admitting travelers, Motegi said at a press conference.
The Vietnam Airlines flights were organized by the Japanese Chamber of Commerce and Industry in Vietnam. They will fly from Narita airport to Van Don International Airport, near Ha Long. It is reported by Japanese Foreign Ministry that Japan currently has an entry prohibition in place for 111 countries and regions, with foreign travelers that have been to any of the areas within 14 days of their arrival being turned away. In contrast, 177 countries and regions have imposed restrictions on entry from Japan.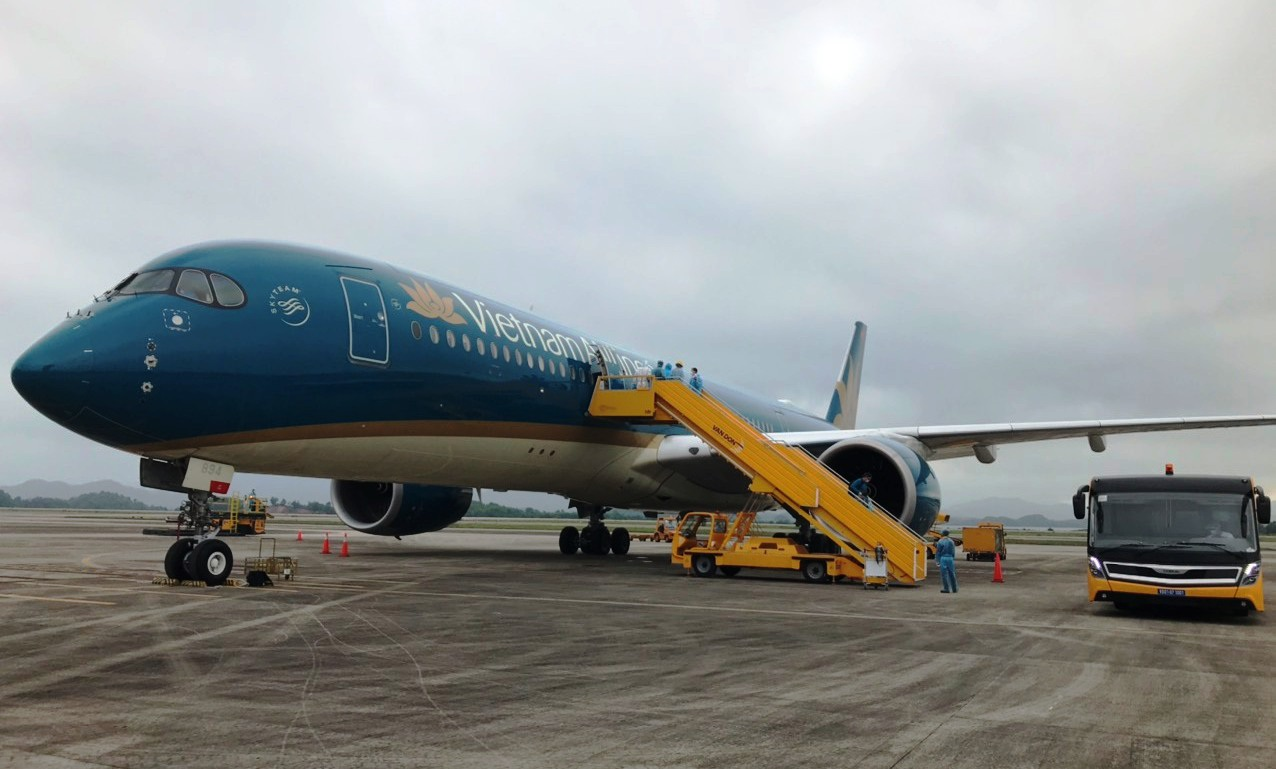 A flight operated by Vietnam Airlines departing from Japan lands at Van Don Airport in Quang Ninh Province on May 9, 2020, bringing 64 Japanese experts to Vietnam and repatriating 27 Vietnam passengers. (Photo: Quang Tho)
Japan is also in talks with Australia, New Zealand, and Thailand to gradually ease travel restrictions with the condition that visitors test negative for COVID-19 before departure and upon arrival as well as submit a detailed itinerary where they would go to during their stay, according to Japan Today.
Previously, on June 18, the government of Vietnam, South Korea, Japan, and China discussed to gradually reconnect travel. Experts and business managers of 3 countries would be taken priority to return to Vietnam. In contrast, Vietnamese trainees and workers could travel to those destinations.
Malie Nguyen