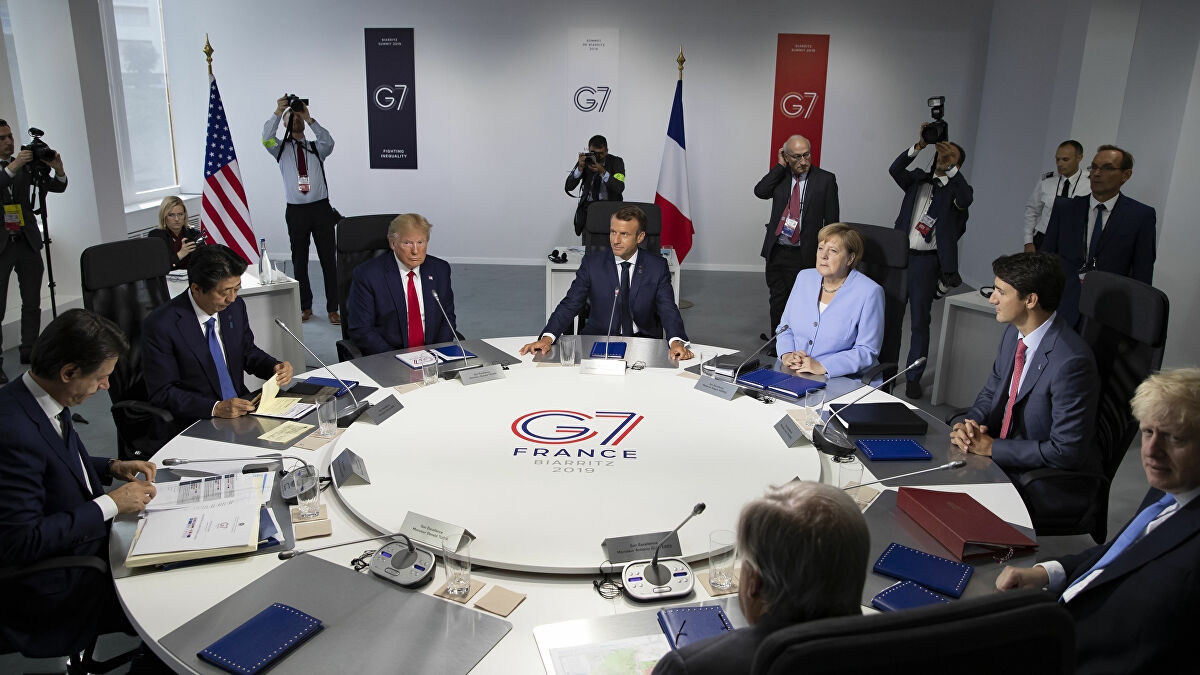 Japan opposes Trump's suggestion in May to invite South Korea to this year's summit (Photo: Sputniks News)
Japan opposes US's suggestion to add South Korea to G7
A high-level Japanese government official immediately opposed Trump's suggestion in May to invite Australia, India, Russia and South Korea to this year's summit, saying Seoul is out of lockstep with G7 members on Chinese and North Korean issues.
The opposition is likely to further chill the already frozen ties between Japan and South Korea by disputes over wartime history and other issues, in the meantime, upsets Seoul.
On a TV program Sunday, Foreign Minister Toshimitsu Motegi echoed Tokyo's opposition to Trump's suggestion.
"It's very important to keep the G7 framework itself, and I believe this is an overall consensus," he said.
Members such as Canada, meanwhile, have expressed opposition to Russia's return to the forum. Russia, which was a member of the Group of Eight, was dropped from the framework following the international outcry over its annexation of Crimea in 2014.
Trump has been unclear on exactly when he plans to hold the G7 summit after postponing it from June. He said on May 30 that it could take place in September or even after the November presidential election, Japan Times reported.
Violators of Hong Kong security law could face life imprisonment
The proposedlaw was a top priority at the National People's Congress Standing Committee (NPCSC) session on Sunday and was expected to be passed imminently.
According to SCMP, two sources said the contentious legislation was tailor-made for Hong Kong to prevent, stop and punish acts of secession, subversion, terrorism and collusion with foreign forces to endanger national security would carry a maximum penalty of life imprisonment, contrary to earlier indications of a 10-year limit on jail terms.
"It will definitely cover more than just secession and subversion. The law is not going to be merely a toothless tiger", the Sunday's meeting was heard.
The source was one of a handful of delegates from Hong Kong who had sight of the draft of the law, a major point of contention with many in the city decrying the lack of transparency on a piece of legislation with far-reaching consequences.
Professor Wong Yuk-shan, one of the five Basic Law Committee members who were in Beijing, said the standing committee would consult the commissioners after the passage of the bill and before adding the legislation to Annex 3 of the Basic Law, Hong Kong's mini-constitution, to apply it to the city.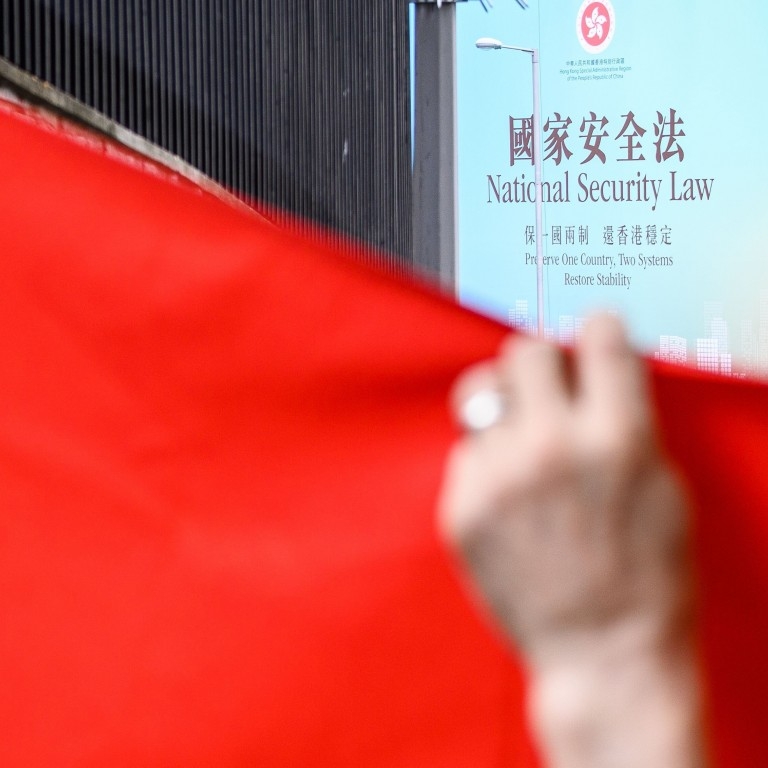 The proposed law was a top priority at the National People's Congress Standing Committee (NPCSC) session on Sunday and was expected to be passed imminently (Photo: SCMP)
Philippines fishing boat sank after collision, 14 went missing
A fishing boat named FV Liberty 5 and a cargo vessel MV Vienna Wood collided in the choppy waters off Mamburao town, southern Manila early Sunday morning. The Philippine coast guard is searching for the 12 fishermen and two passengers missing for two days now.
According to abc News, the fishing boat was heading for metropolitan Manila when the collision happened. Meanwhile, the vessel with 20 crew onboard was not carrying any cargo when the incident happened.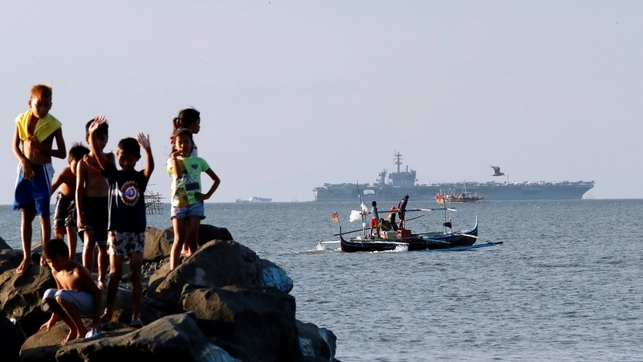 14 people have gone missing after the collision (Photo: Spain's News)
Gold price jumps to Rs 48,410 per 10 gm, silver at Rs 48,110 per kg
Gold prices on Monday rose to Rs 48,410 from Rs 48,400 per 10 gram, while silver climbed to Rs 48,110 from Rs 48,100 per kilogram on Saturday, according to Good Returns website.
Gold jewelry price varies across India, the second-largest consumer of the metal, due to excise duty, state taxes, and making changes.
In New Delhi, the price of 22-carat gold is holding steady at Rs 47,210 per 10 gram, while in Chennai it is Rs 46,410. In Mumbai, the rate is Rs 48,360, according to the Good Returns website. The price of 24-carat gold prices in Chennai is Rs 50,620.
On MCX, August gold futures jumped 0.76 percent to Rs 48,305 per 10 gram. Silver July futures rose nearly 0.52 percent to Rs 48,365 per kilogram. MCX has decided to accept gold and silver bars refined at domestic refineries for deliveries, subject to final regulatory approval.
Gold price is likely to gain at least 12 percent this calendar year on intermittent demand from institutional investors and safe-haven buying from retail consumers, especially in the US where presidential elections are due in November.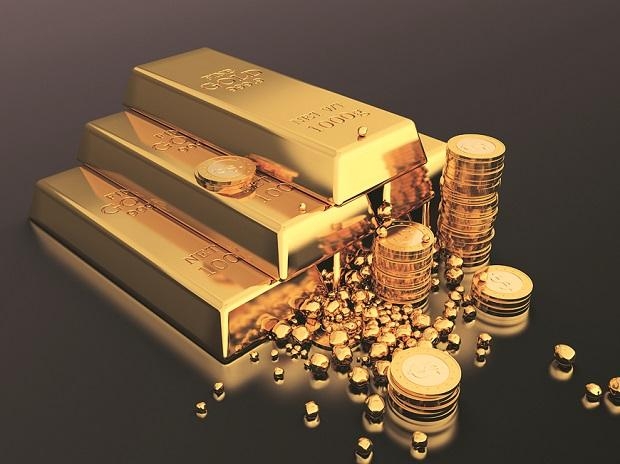 Gold has proved to be a safe bet against a slowing global economy (Photo: Business Standard)
Gold has proved to be a safe bet against a slowing global economy due to the increasing number of coronavirus (Covid-19) cases and geopolitical tensions with China. Gold has proved to be the only asset class in these uncertain times to offer 23 percent returns in the first half of calendar 2020 and a staggering 41.6 percent in the last one year. Since its level of Rs 27,840 per 10g in January 2017, gold investors have become richer by 72.6 percent.
In international markets, gold prices reported a gain of 16.7 percent in the first half of calendar 2020. Gold price in the London spot market is currently quoting at $1771.3 an oz, a rise of phenomenal 47.6 percent since October 2018 and 25.7 percent in one year, as reported by Business Standard.
Jasmine Le