She is Half Asian Half What? Female Models You Never Thought Was Asian
These stunning faces, and their powerful steps on the runway wowed the world once, but their Asian-root ethinicity left many speechless.
We decided to round up some of the hottest female models of mixed ethnicity and Asian descent, just for your viewing pleasure!
Feel free to behold their stunning faces and features, and watch their powerful steps on the world's biggest runways. If you aren't following these gorgeous and talented beings, it's time to fix that today.
Naomi Campbell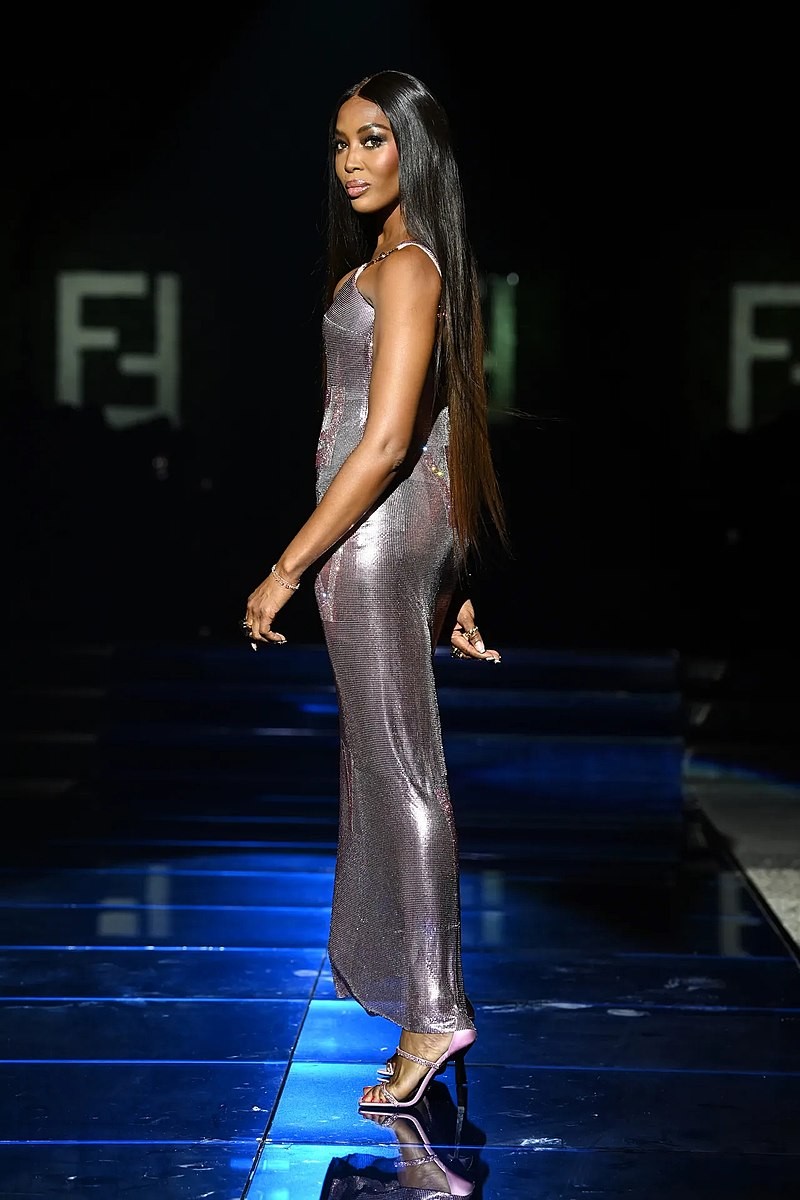 Naomi Campbell. Photo: Wikimedia Commons
The queen herself! Many might not know this but Naomi is of Asian descent. According to Capital Xtra, Naomi is of Afro-Jamaican descent, and was born to a Jamaican-born mother, a dancer named Valerie Morris. Campbell has never met her biological father, who left Campbell's mother while she was pregnant with Naomi. Naomi also has Chinese Jamaican ancestry through her paternal grandmother, who carried the family name 'Ming'.
Chanel Iman
Victoria Secret model, Chanel Iman is half Korean and half African American. Her unique look had her booking modelling jobs at the tender age of 12. In 2006, she won the third place in Ford's Supermodel of the World contest.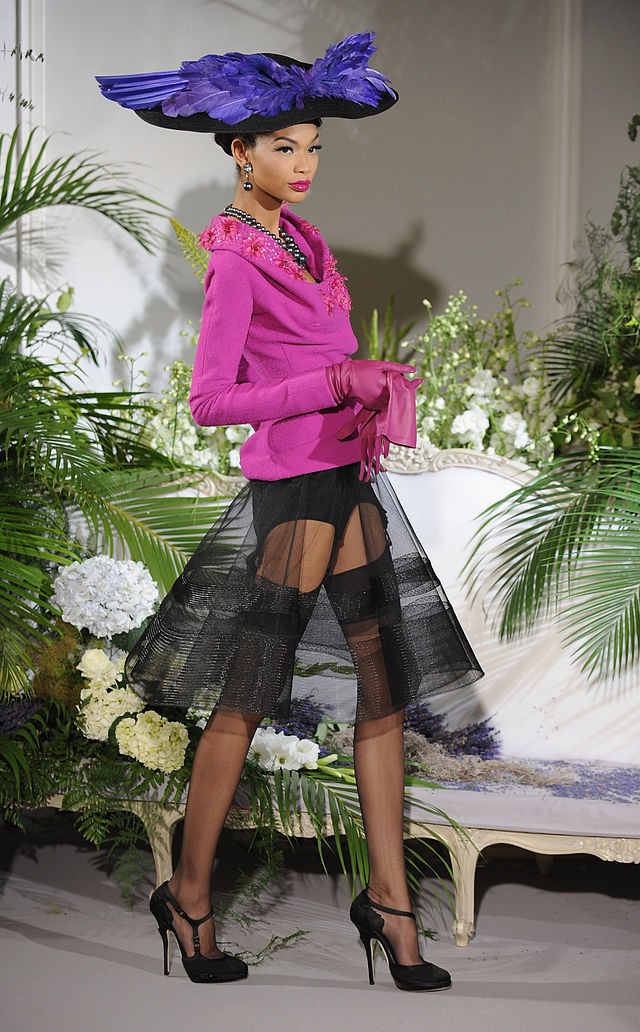 Chanel Iman. Photo: Wikimedia Commons
As an advocate for education, she sets up primary schools in impoverished rural areas in Tanzania and Uganda. She sponsors several young Kenyan girls and contributes funds for their daily necessities and academic tuition. She is the perfect embodiment of beauty inside and out.
Kiko Mizuhara
The world-famous supermodel Kiko Mizuhara was actually born in the states! She moved around the world to Tokyo, Japan, when she was only two years old. Her father is American and her mother, you guess it, is Japanese.
Kiko got her start with Seventeen through a modeling contest. She worked with the magazine for three years before moving to runway jobs. Kiko has been in other magazines like Vogue, Nylon, GQ, Elle, Harper's Bazaar, V Magazine, Cosmpolitan, etc.
Alexa Chung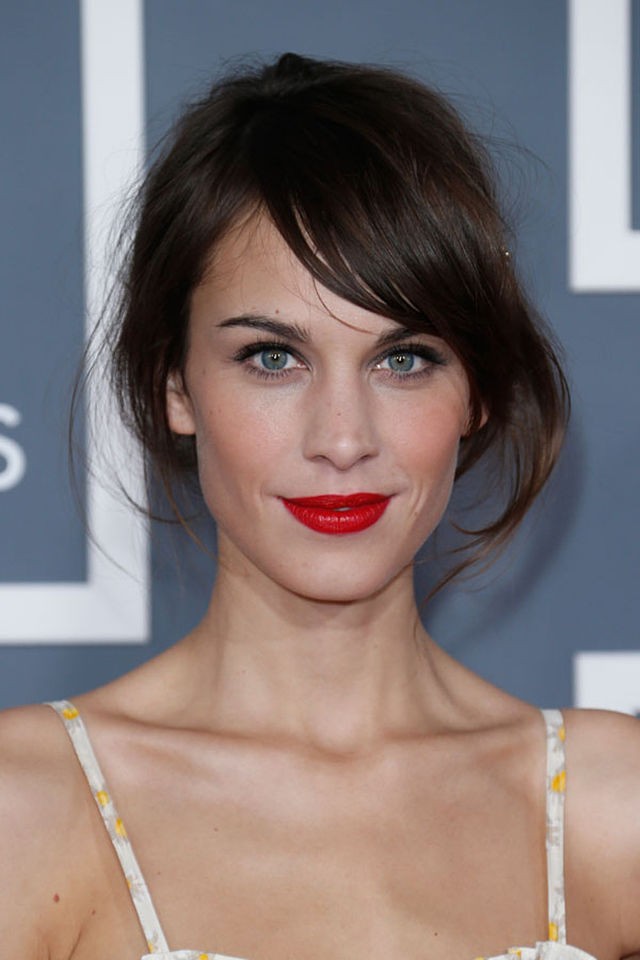 Alexa Chung. Photo: Wikimedia Commons
The multi-faceted Alexa Chung is also of Asian descent. Her father is of Cantonese ancestry and her mother is English. This trendsetter was scouted by an agency at Reading Festival when she was only 16, going on to model for teen magazines such as Elle Girl and CosmoGIRL! and worked for companies including Fanta, Sony Ericsson, Sunsilk, Urban Outfitters, and Tampax.
Kimora Lee Simmons
This former American fashion model who commenced a very successful career in her early teens, then shot into the limelight for marrying the celebrated American entrepreneur, hip hop record producer, and author Russell Simmons, and is now a successful fashion designer and entrepreneur.
The strikingly-tall Kimora became a well-known face after commencing her modeling career under an exclusive contract with 'Chanel' when she was just 14 years old.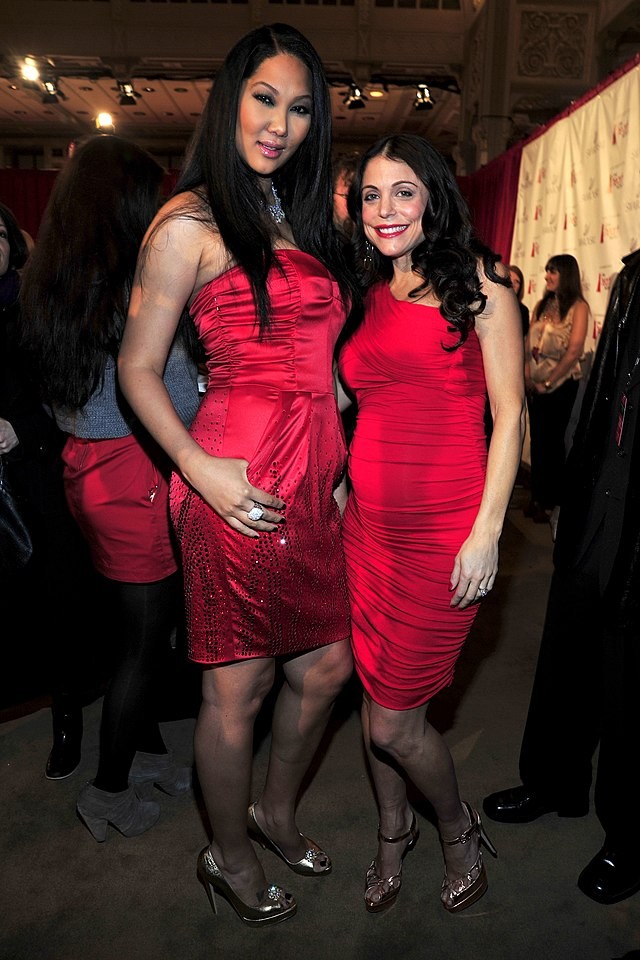 Kimora (left) has a striking height of 1.83m. Photo: Wikimedia Commons
In an interview with Working Mother, she shared: "I was a mixed-race girl with a Korean-Japanese mother and an African American father, and none of the other kids at my school were like me. I was so tall by the time I was 11 years old. And I was an only child being raised by a single mother."
Yumi Nu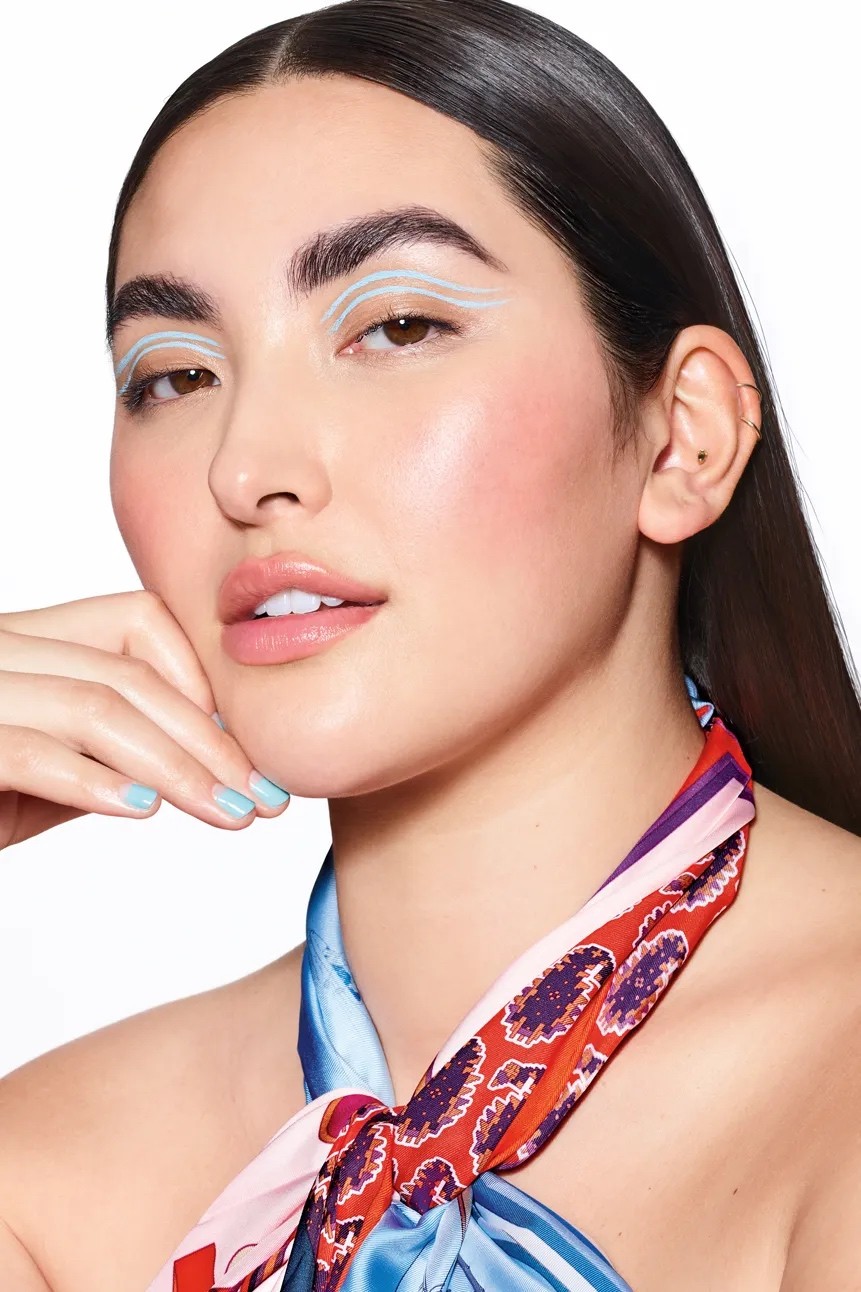 Yumi Nu is the first Asian curve model to appear in Vogue. Photo: Vogue UK
Yumi Nu is the first Asian curve model to appear in Vogue or Sports Illustrated. Nu is very mature despite young age. She is concerned with what her presence in fashion will mean for others. In a Vogue article, she talked about being Asian descent model in the fashion industry: "I didn't see myself [in the media] when I was a kid. Not just my race, but my body type as well. There just wasn't anyone on television or magazines who looked like me. It felt like Asian representation was last on the list. Asian plus-size representation was unheard of back then [especially] in fashion."
Kelsey Merritt
Filipino-American model Kelsey Meritt got her big break in 2018 when, at 22 years old, she was selected to walk in the Victoria's Secret fashion show—the first person of Filipino descent to ever be selected. She was also the first Filipino to model for Sports Illustrated.
Kelsey Merritt in VS Show. Photo: Celeb Mafia
Rola
When in Japan, you will see Rola's striking features everywhere — in countless advertisements for everything from makeup to health drinks, as a fashion model, on TV shows, and now as an actress and opera singer. She is of Bengali, Japanese and Russian descent.
This supermodel was first discovered while walking down the streets of Shibuya, Tokyo. Since then, her prolific career—which has made her one of the most followed Japanese celebrities on social media—has taken her around the world, ultimately landing Rola in Los Angeles.
Lauren Tsai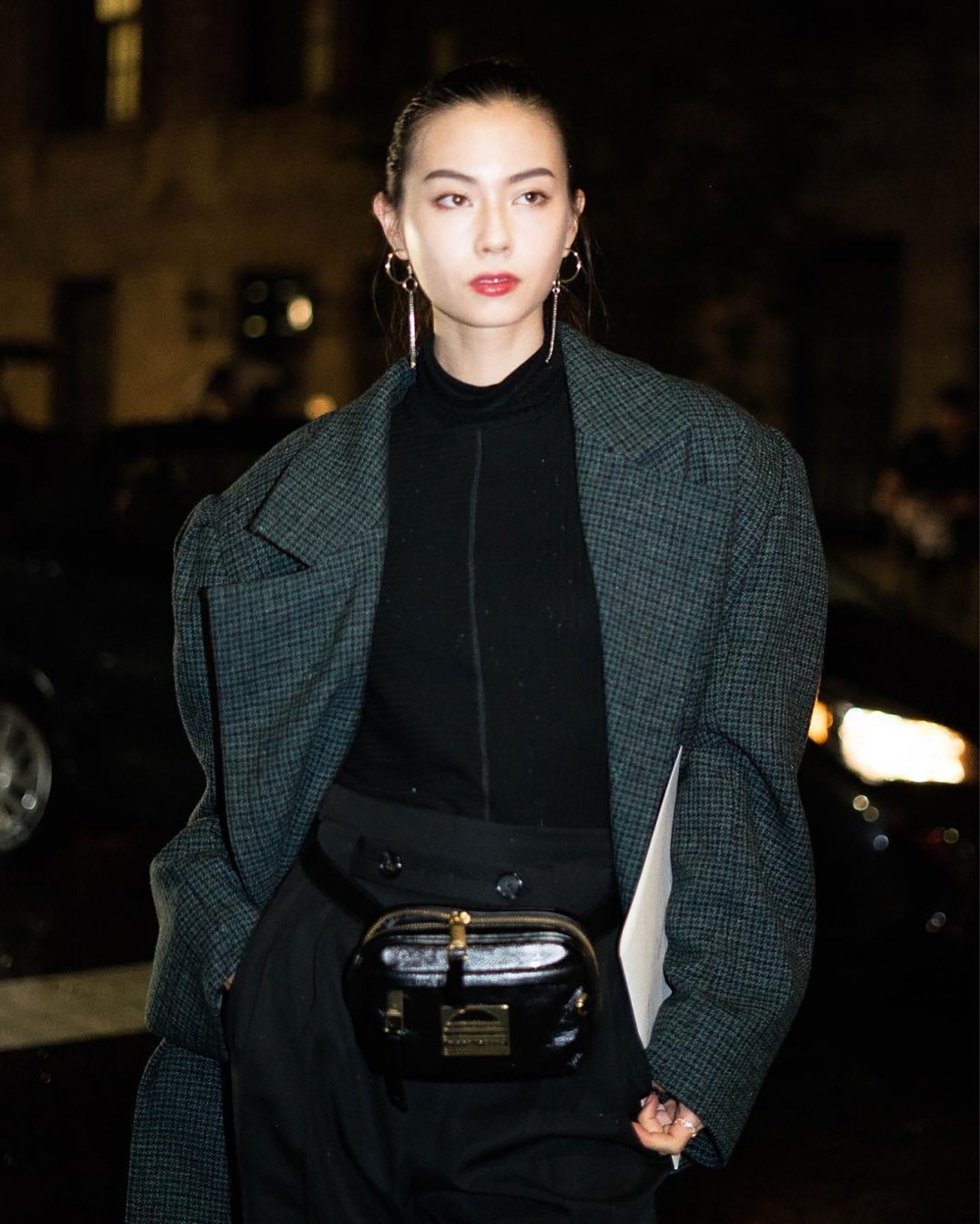 Laurent is Chinese-American now modeling in Tokyo. Photo: Vogue
Tsai was born in Massachusetts, raised in Hawaii, and now resides in Tokyo. She is best known for her role in the famous Japanese reality show "Terrace House". Many fans were surprised to find out Laurent is actually Chinese-American.
Shortly after the Terrace House show wrapped she moved to Tokyo where her modeling career started to take off. She's found a home here and a massive fan base. Now, she's focusing on building her career as an artist, a lifelong passion of hers.
Karrueche Tran
Karrueche's petite frame and ageless face have been seen everywhere from magazine glossies to campaign ads. Los Angeles native with half Vietnamese and half African-American heritage model is best known for her role as Virginia on TNT's acclaimed series Claws. Karrueche Tran has accumulated a worldwide fan base of over 10 million combined social media followers and counting.
Karrueche Tran. Photo: Hollywood
Over the years Karrueche has immersed herself in philanthropic work by teaming up with nonprofits such as Smile Train, Environmental Media Awards, and Global Wildlife Conservation.
Fiona Fussi
Fiona Fussi half Austrian and half Chinese. She was the first Asian model Chanel used for their makeup video on Youtube.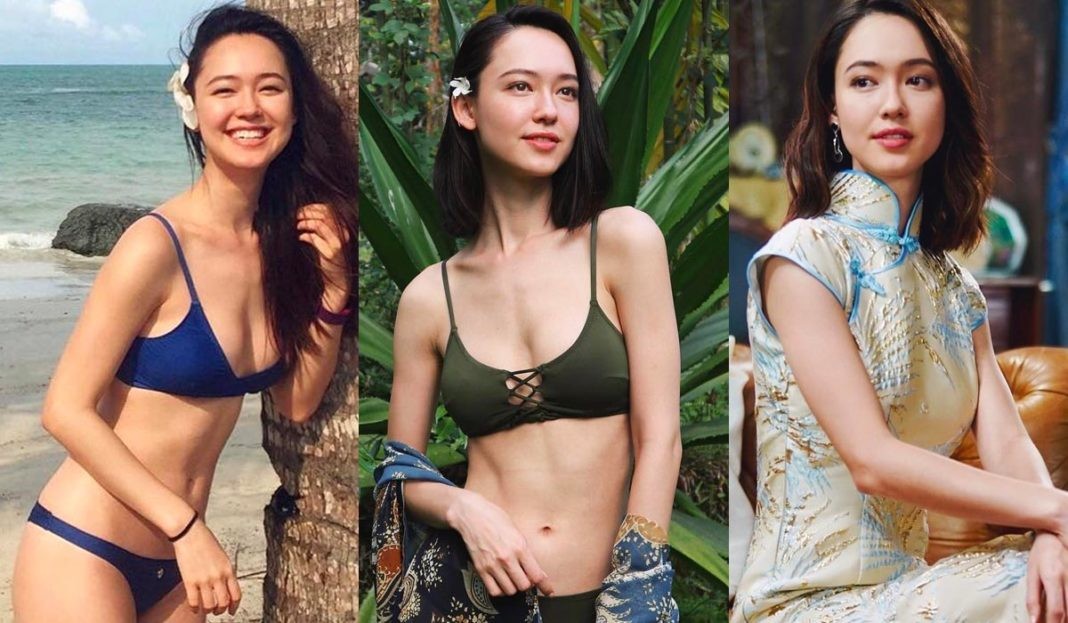 Fiona Fussi. Photo: Hkmarket1314
Fiona has a terrific start in her career when she won the Elite Model Look Singapore competition at the age of 15. Since then, this Austrian-Hong kong model has lived and worked in Hong Kong, Tokyo, Paris and New York.
"I still travel often for work even now during the pandemic," said the model who works mostly out of Singapore.