Top 5 Most Famous Asian Actors And Actresses In Holywood In 2021
2021 is the year for Asian stars to shine on the stages and make their names known to the world, from Oscar-winning directors to rising actors and actresses of Hollywood.
2021 is a wonderful year for movies and films despite Covid-19 pandemic, and many rising stars build their fame in the Hollywood industry, including Asian actors and actresses. In recent years, they have been claiming their place as leading characters in several blockbusters and Oscar-winning movies, showcasing their talents and becoming more popular among other famous stars. From thriller, sci-fi, comedy to action movies, here are the rising Asian stars of Hollywood this year.
1. Simu Liu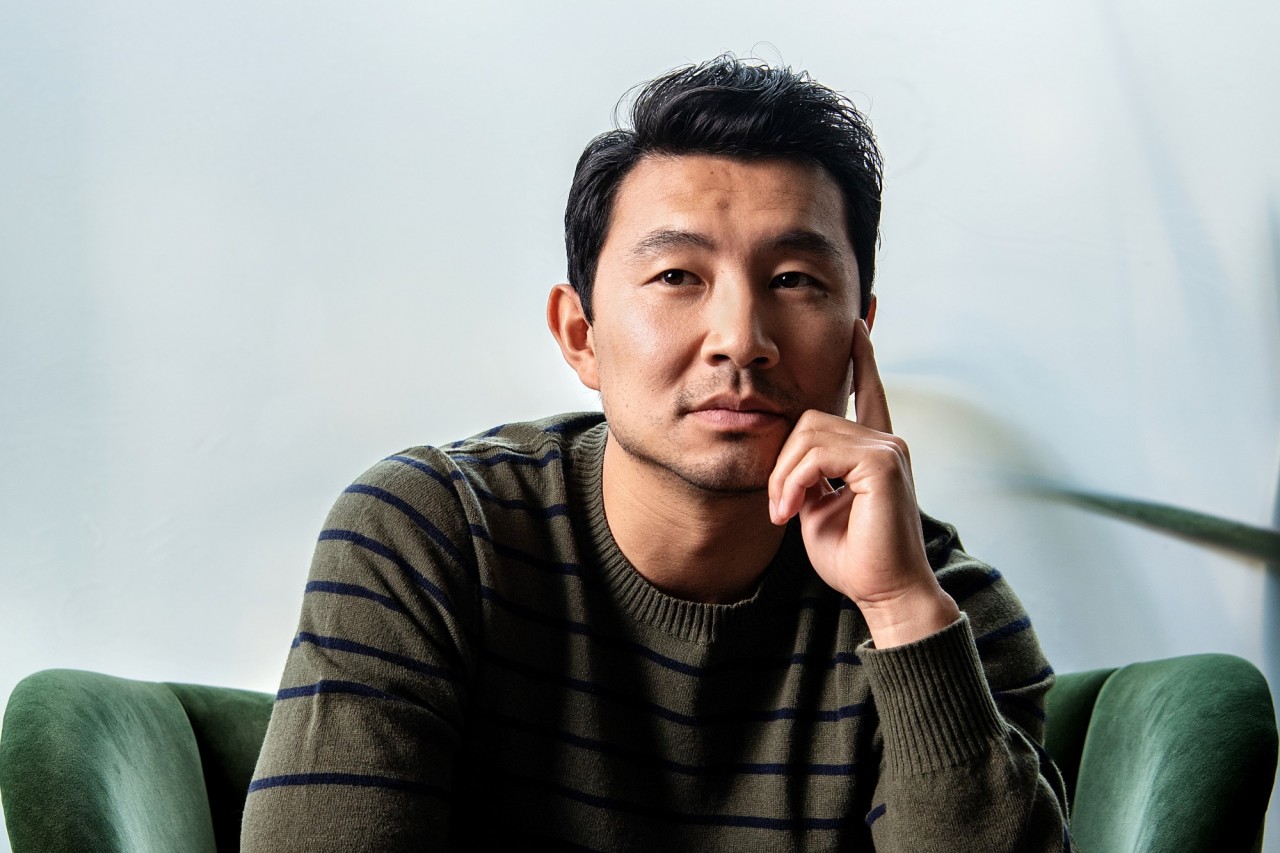 Photo: Los Angeles Times
Simu Liu ( born 19 April 1989) is a Canadian actor and stuntman best known for portraying Shang-Chi in the 2021 Marvel Cinematic Universe (MCU) film Shang-Chi and the Legend of the Ten Rings. He also played Jung Kim in the award-winning CBC Television sitcom Kim's Convenience and received nominations at the ACTRA Awards and Canadian Screen Awards for his work in Blood and Water.
In early 2019, Liu guest-starred in the 100th episode of ABC's Fresh Off the Boat as a noodle vendor named Willie. He also guest-starred in an episode of the TV series Awkwafina Is Nora from Queens as Garbage Boy.
At Comic-Con 2019, it was announced that Liu was cast as the titular superhero Shang-Chi in the film Shang-Chi and the Legend of the Ten Rings, which is set in the Marvel Cinematic Universe (MCU). Shang-Chi and the Legend of the Ten Rings is Marvel's first film with an Asian-led cast. Liu had previously asked about playing the role on Twitter in December 2018 when the movie was revealed to be in development. Following several production and release date delays due to the COVID-19 pandemic, Shang-Chi and the Legend of the Ten Rings was released in theaters on 3 September 2021 to generally positive reception.
In September 2021, it was revealed that Liu will lead the English-language voice cast of Bright: Samurai Soul, a Netflix anime film that premiered on October 12.
Liu was named one of Hello!'s 50 Most Beautiful Canadians and 25 Hottest Bachelors in 2017 and 2018. In May 2021, Liu became the first East Asian man to cover Men's Health magazine in over a decade since Jet Li in 2010.
2. Steven Yeun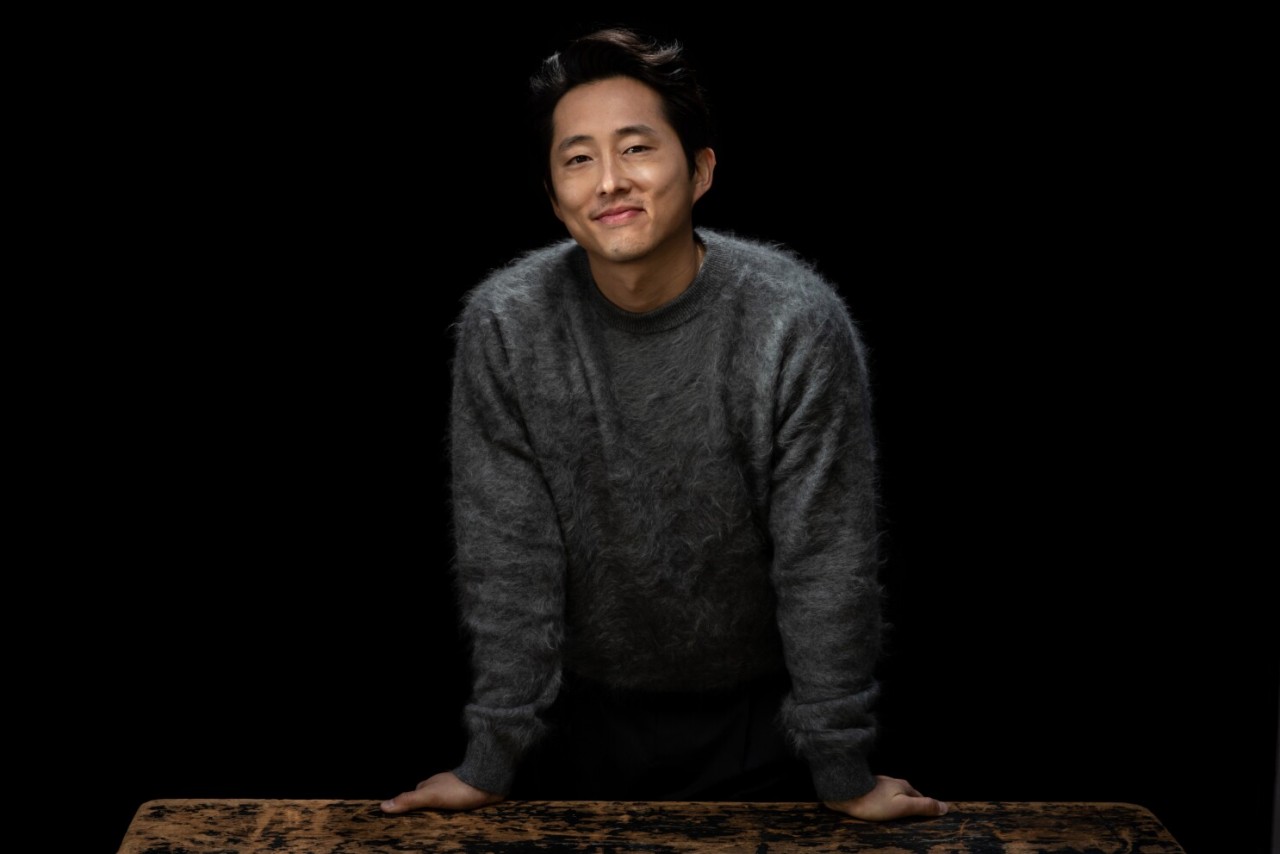 Photo: Los Angeles Times
Steven Yeun, born Yeun Sang-yeop, is a South Korean-born American actor. He is famous for portraying the role of Glenn Rhee on the horror drama TV series 'The Walking Dead' as well as of Sebastian on the series 'The Big Bang Theory'. Besides television, Yeun has appeared in several movies and short films, such as 'My Name Is Jerry', 'Blowout Sale', 'Mayhem' and 'Okja', to name a few.
Steven Yeun developed an interest in acting during his freshman year at college. After graduation, he moved to Chicago and joined the sketch comedy group 'Stir Friday Night' followed by 'The Second City' and then moved to Los Angeles in 2009. The same year, he did small roles in the films 'The Kari Files' and 'My Name Is Jerry'. The following year, the actor's breakthrough role came when he was offered the series 'The Walking Dead'. This drama earned several positive reviews from television critics and even became the highest-rated TV series in cable television history. The same year, Yeun did an episode in 'The Big Bang Theory' as well as two short films namely 'Carpe Millennium' and 'Blowout Sale' respectively.
In 2012, the actor appeared in the TV shows 'NTSF:SD:SUV::' and 'Harder Than it Looks'. A year later, he lent his voice to the character of Avatar Wan in the series 'The Legend of Korra'. After this, Yeun did three television projects, 'Drunk History', 'American Dad' and 'Comedy Bang! Bang!' In 2016, the South Korean-American star was offered voice work for 'Voltron: Legendary Defender' and 'Trollhunters'. These series are running till now. In 2017, he did two movies 'Mayhem' and 'Okja'. Note that Yeun has also done voice work for video games such as 'Crysis' and 'Crysis Warhead'.
3. Kelly Marie Tran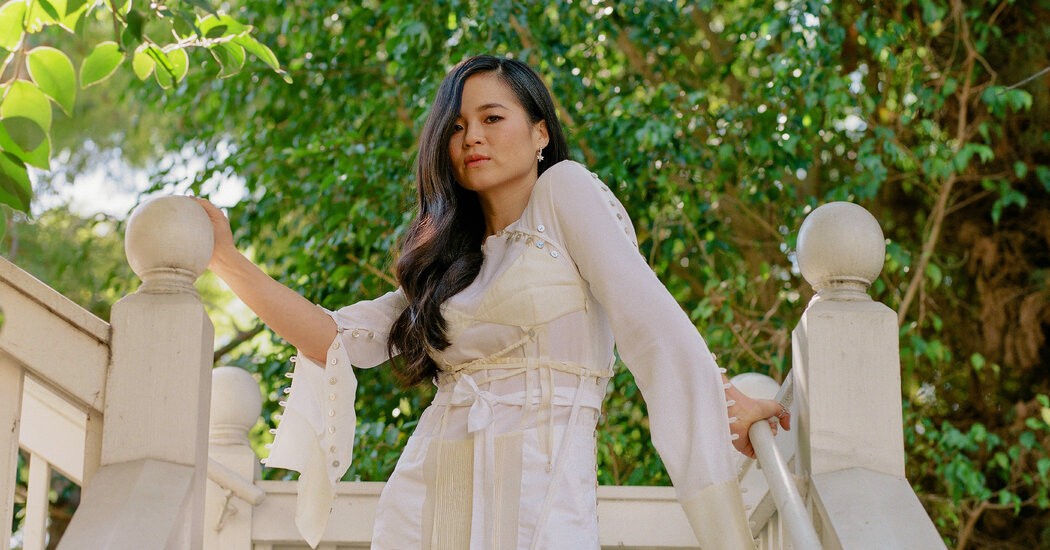 Photo: The New York Times
Kelly Marie Tran (born January 17, 1989) is a Vietnamese American actress. She began acting in 2011, with most of her roles being in short films and television. She came to global prominence for her role as Rose Tico in the Star Wars sequel trilogy films The Last Jedi (2017) and The Rise of Skywalker (2019). She also voiced Raya in the Disney film Raya and the Last Dragon (2021) and Dawn Betterman in the DreamWorks Animation film The Croods: A New Age (2020).
In 2015, Tran was cast as Rose Tico in Star Wars: The Last Jedi. Rose Tico is a rebel mechanic who joins up with the main character Finn after the sacrifice of her oldest sister, Paige Tico (Veronica Ngo), a gunner trained by Resistance commander Poe Dameron. When she went to shoot her scenes in England in early 2016, she was required to keep her role secret, so she told her family she was making an independent film in Canada. The Last Jedi made Tran the first Asian-American woman to have a major role in a Star Wars film. In 2017, she also became the first Asian woman to appear on the cover of Vanity Fair when she appeared on the cover of the summer 2017 issue with actor John Boyega (who played Finn), and Oscar Isaac (who played X-Wing fighter pilot Poe Dameron).
Tran plays the lead role of Kaitlin Le in Radiotopia's mystery thriller podcast, Passenger List. She was a series regular on the Facebook Watch series Sorry for Your Loss.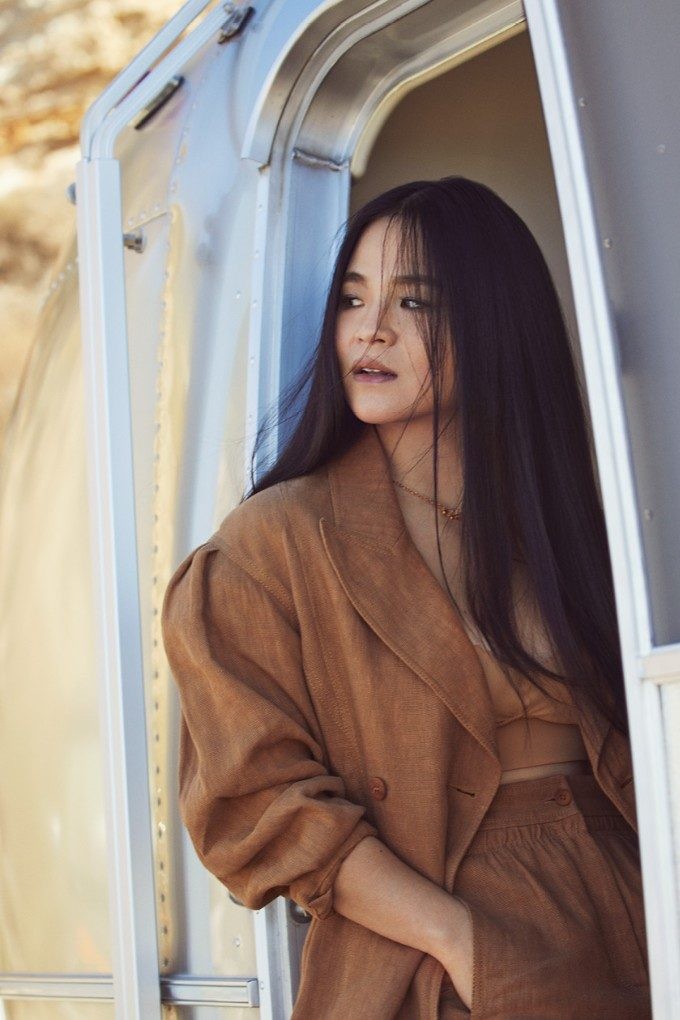 Photo: Vogue
Tran voiced Raya in the Walt Disney Animation Studios production Raya and the Last Dragon, replacing Cassie Steele. Tran was set to voice Val Little in the upcoming Disney+ series Monsters at Work but has since been replaced by Mindy Kaling. She has also been cast as Dawn in the film The Croods: A New Age, replacing Kat Dennings.
Tran is an executive producer on Jeremy Workman's 2021 documentary Lily Topples the World, which follows 21-year old domino toppling artist Lily Hevesh. The documentary premiered to critical acclaim at the 2021 South by Southwest Film Festival where it won the Grand Jury Prize for Best Documentary.
Tran is also an executive producer of the spoken-word poetry ensemble film Summertime, marking her second collaboration with Raya and the Last Dragon director Carlos López Estrada.
4. Gemma Chan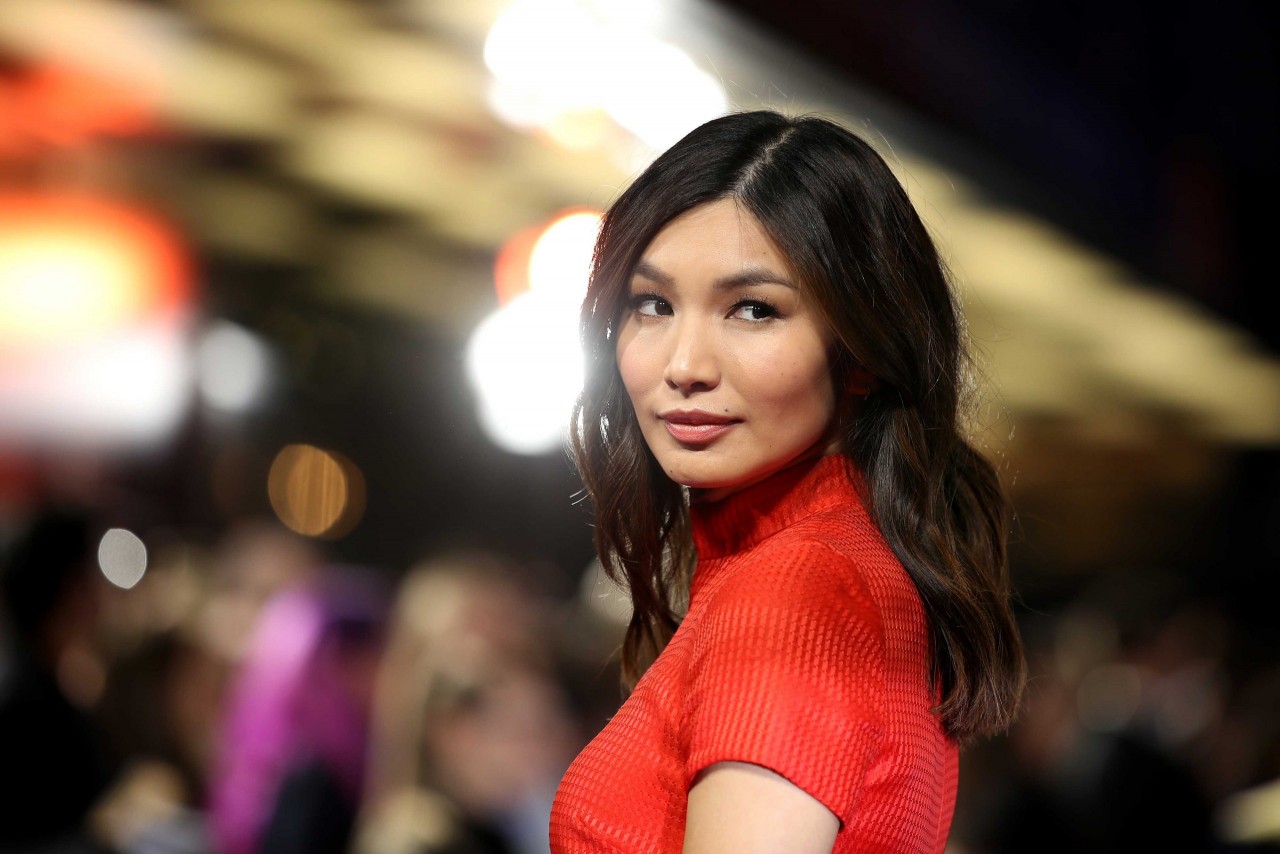 Photo: Showbiz Cheat Sheet
Gemma Chan (born 29 November 1982) is an English actress and model. Born and raised in London, Chan attended the Newstead Wood School for Girls and studied law at Worcester College, Oxford before choosing to pursue a career in acting instead, enrolling at the Drama Centre London. Chan was subsequently cast in various supporting roles on television, including Doctor Who, Sherlock, Secret Diary of a Call Girl, Fresh Meat, Bedlam, and True Love. She also appeared in independent films Exam (2009), Submarine (2010), and Belles Familles (2015). Chan performed in the British premiere of Yellow Face at The Park Theatre and Our Ajax at the Southwark Playhouse.
Chan had minor roles in Jack Ryan: Shadow Recruit (2014), Fantastic Beasts and Where to Find Them (2016), and Transformers: The Last Knight (2017). She starred as a servile anthropomorph in the sci-fi series Humans (2015–2018) to critical praise. Chan gained widespread recognition for portraying Astrid Leong-Teo in Jon M. Chu's romantic comedy Crazy Rich Asians (2018), which became a critical and commercial hit. Chan along with the ensemble was nominated for the Screen Actors Guild Award for Outstanding Cast in a Motion Picture. Chan played Bess of Hardwick in the historical drama Mary Queen of Scots (2018) and voiced the antagonist Namaari in Disney's animated film Raya and the Last Dragon (2021). In Marvel Studios' Marvel Cinematic Universe (MCU) multimedia franchise, Chan portrayed Minn-Erva in Captain Marvel (2019) before headlining Eternals (2021) as Sersi.
5. Awkwafina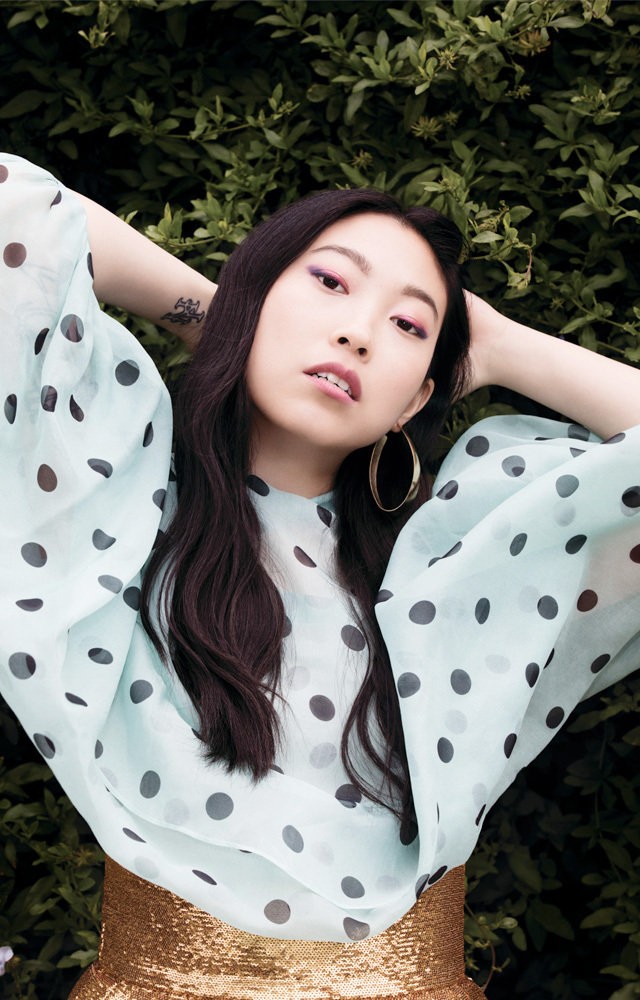 Photo: Bust Magazine
Nora Lum was born on June 2, 1988, in New York City. She was raised in Forest Hills by her grandmother as her mother passed away when she was just four years old. Her grandmother imparted great knowledge and values and had a major influence during her growing up days.
Nora was sent to the famous 'LaGuardia High School' in Manhattan, New York City. Apart from academics, she also showed a keen interest in music. She learned to play trumpet and was also trained in jazz and classical music.
She later graduated from 'The State University of New York at Albany' with a major in 'Journalism and Women's Studies.' In 2006, she went to China to study Mandarin at the 'Beijing Language and Culture University.' She returned to New York in 2008 and began working as an intern for 'Gotham Gazette' and later for 'Times Union.'
In 2014, Nora was included in the cast of the famous American comedy TV series, 'Girl Code.' She flaunted her acting skills while appearing in six episodes of the series' third season. The following year, she got an opportunity to co-host 'Girl Code Live' on MTV, along with TV personalities like Nessa and Carly Aquilino.
Nora was announced as one of the primary cast members of Olivia Milch's directorial debut, 'Dude.' She played Rebecca in the film, which was released by 'Netflix' on April 20, 2018. She then played Christine in the 2016 American comedy film, 'Neighbors 2: Sorority Rising.'
In 2016, she was also announced as one of the primary cast members of 'Ocean's 8,' which is a spinoff to the 'Ocean's Trilogy.' In 2017, she was cast in a recurring role in 'Future Man,' which is a comedy web & television series. She was also announced as one of the cast members of 'Crazy Rich Asians,' which will be distributed by 'Warner Bros. Pictures.' In 2018, she was selected as one of the cast members of Alice Waddington's sci-fi thriller, 'Paradise Hills.'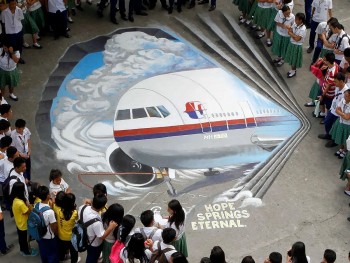 World
The world might never know what really happend when these planes went off the radar. Let's take a look at some of the unsolved mysteries of aircraft disappearances.