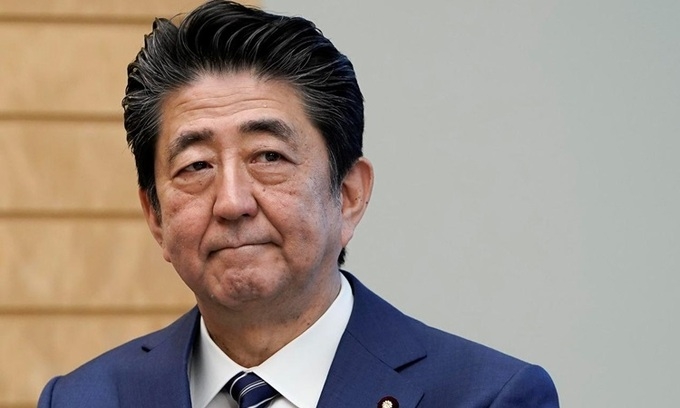 Japan PM Shinzo Abe (Photo: Shutterstock)
Japan PM Shinzo Abe resigns over health problems
Prime Minister Shinzo Abe, Japan's longest-serving premier, announced his resignation because of poor health on Friday, ending a stint at the helm of the world's third-biggest economy in which he sought to revive growth and bolster its defences.
Abe has battled the disease ulcerative colitis for years and two recent hospital visits within a week had fanned questions on whether he could stay in the job until the end of his term as ruling party leader, and hence, premier, in September 2021.
"I cannot continue being prime minister if I do not have the confidence that I can carry out the job entrusted to me by the people," Abe, 65, told a news conference as he announced his decision to step down.
He said he wanted to avoid a political vacuum as the country copes with the novel coronavirus, Reuters reported.
"I apologize from the bottom of my heart that despite all of the support from the Japanese people, I am leaving the post with one full year left in my term," Abe said, at times blinking back tears and his voice choking up.
It was the second time Abe has resigned as prime minister because of poor health.
Concerns about Abe's chronic health issues
On Monday morning, Abe visited Keio University Hospital in Tokyo for what was his second hospital visit in a week. Abe suffers from colitis, a non-curable inflammatory bowel disease, which forced him to resign during his first stint as the country's leader from 2006 to 2007.
His second hospital visit Monday has accelerated speculation and political maneuvering toward a post-Abe regime, as reported by News 12.
Abe has acknowledged having ulcerative colitis since he was a teenager and has said the condition was controlled with treatment. He has not made clear if that condition is related to his recent health issues or hospital visits.
Ulcerative colitis causes inflammation and sometimes polyps in the bowels. People with the condition can have a normal life expectancy but serious cases can involve life-threatening complications.
After his recent hospital visits were reported, top officials from Abe's Cabinet and the ruling party said Abe was overworked and badly needed rest.
Abe suffered poor health condition recently (Photo: Al Jazeera)
There are a slew of politicians eager to replace Abe
The resignation will trigger a leadership race in the ruling Liberal Democratic Party (LDP) - most likely in two or three weeks - and the winner must be formally elected in parliament. The new party leader will hold the post for the rest of Abe's term.
Shigeru Ishiba, a 63-year-old hawkish former defense minister and Abe's archrival, is a favorite next leader in media surveys, though he is less popular within the ruling party. A low-key former foreign minister, Fumio Kishida, Defense Minister Taro Kono, Chief Cabinet Secretary Yoshihide Suga, and economic revitalization minister Yasutoshi Nishimura, who is in charge of coronavirus measures, are widely speculated in Japanese media as potential successors, News 12 reported.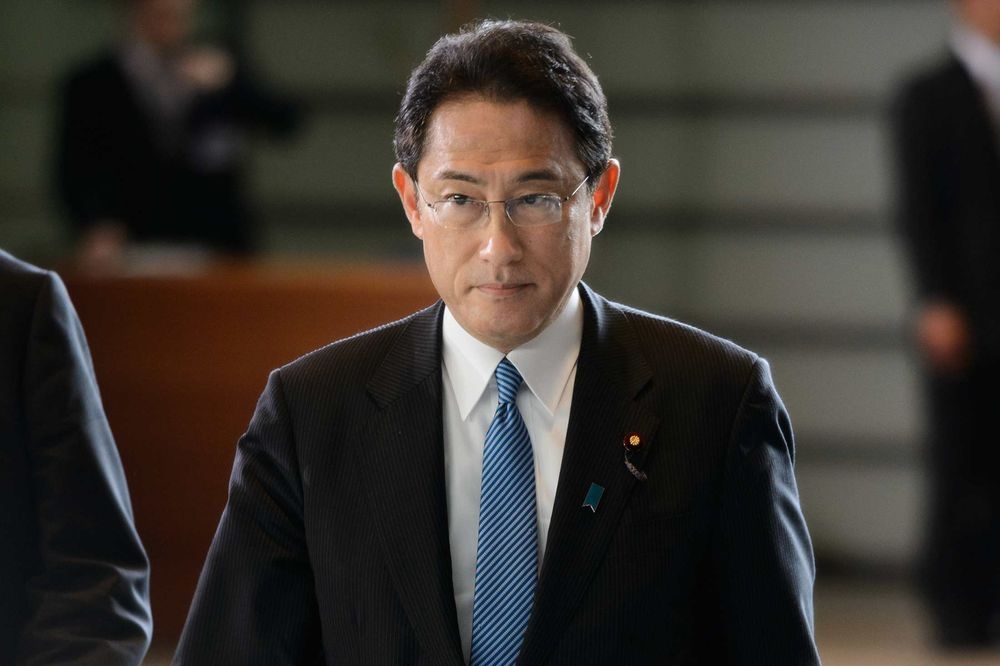 Former foreign minister, Fumio Kishida (Photo: Bloomberg)
Abe, who repeatedly faced public criticism for his handling of the coronavirus outbreak, was often upstaged by Tokyo Gov. Yuriko Koike, a former ruling party conservative who's seen as a potential prime minister candidate by some. But she would have to first be elected to parliament to be in the running for the top job.
Whoever wins the party poll is likely to keep Abe's reflationary "Abenomics" policies as Japan struggles with the impact of the novel coronavirus but may have trouble emulating the political longevity that may be Abe's biggest legacy.
Abe won praise for reasserting Japan's presence on the global stage after years of revolving-door premiers.His resignation comes amid an uncertain geopolitical environment, including an intensifying confrontation between the United States and China and ahead of the U.S. presidential election in November.
Falling support
The conservative Abe returned as prime minister for a rare second term in December 2012, pledging to revive growth with his "Abenomics" mix of hyper-easy monetary policy, fiscal spending and reforms. He also pledged to beef up Japan's defences and aimed to revise the pacifist constitution.
Abe was also instrumental in Japan's successful bid to host the Tokyo 2020 Olympics, though they were delayed to next year because of the coronavirus.
Doubts persist as to whether the Games will go ahead then.
Under fire for his handling of the coronavirus and scandals among party members, Abe has recently seen his support fall to one of the lowest levels of his nearly eight years in office.
Japan has not suffered the explosive surge in virus cases seen elsewhere - it has had nearly 67,000 cases and 1,255 deaths - but Abe drew fire for a clumsy early response and what critics saw as a lack of leadership as infections spread.
Japan's economy suffered its biggest slump on record in the second quarter as the pandemic emptied shopping malls and slashed demand for cars and other exports, bolstering the case for bolder action to avert a deeper recession.
Abe resigned from his first stint as prime minister in 2007, citing ill-health after a year plagued by scandals in his cabinet and a huge election loss for his ruling party. He had since kept his illness in check with medicine that was not previously available.
Tokyo residents react to PM Abe's resignation
Japanese react differently upon the PM's resignation
"I think he worked hard. As head of the ruling party, he worked hard on Abenomics for eight years. There were various problems, but if someone else had been leader, it's questionable whether they could have maintained a stable government for as long as he did", Naohito Kojima, 55, brokerage employee said. "He had various diplomatic negotiations overseas and there were pros and cons, but I think there were many merits".
"I think he's been working the whole time, and we've also had the coronavirus pandemic. He's faced various criticism, I think, but he's worked hard for the country so I feel kind of sad that he's resigning", Reiji Iwata, 24, actor.
"I'm surprised. He looked really tired, but I didn't think he would resign. I wish he could work harder and stay on a bit longer", Kunio Sekine, 62, office worker.
Some interviewed Japanese, however, gave a different view point.
"I've been wanting him to resign for a long time", Katsumi Abiko, 79, shopkeerper said.
"Everything he did was wrong. Especially (trying to) amend the constitution. He is not protecting our constitution but wanted to change it. I can't forgive him", Katsumi Abiko, 79, was quoted by Reuters.
How about the world's reaction?
Taiwan President Tsai ing-wen
"Prime Minister Abe was always friendly to Taiwan, whether on policy or the rights and interests of Taiwan's people – he was extremely positive. We value his friendly feelings towards Taiwan and hope he is healthy."
South Korea Presidential Blue House spokesperson Kang Min-seok
"We regret the sudden resignation announcement of Prime Minister Abe, who has left many meaningful achievements as Japan's longest-serving prime minister, and has also especially played a large role for development in South Korea and Japan's bilateral relations.
"We wish the prime minister a quick recovery. Our government will continue cooperation with the new prime minister and the new cabinet for improved ties with Japan."
Kwong Tae-shin, vice chairman of the federation of Korean industries, a South Korea business lobby group
"President Moon Jae-in and Abe do not have good personal relationship, which contributed to adverse bilateral ties. When a new leader takes office in Japan, he can give momentum to improving bilateral relations. The two countries acknowledge that unnecessary diplomatic and trade conflicts would not help each other at a time when Covid -19 further adds difficulty to trade and business activities globally."
Japan Stocks Sink, Yen Jumps After Prime Minister Abe to Resign
According to Bloomberg, volatility surged, with the benchmark Topix index finishing the Friday session down 0.7% after sliding as much as 1.6%. The currency, which has been kept in check by so-called Abenomics, rose as much as 1% against the dollar to 105.50.
"Abenomics may have had split views, but the fact that they put forward a clear policy of getting out of deflation was a positive for the equity markets," said Hiroshi Matsumoto, head of Japan investment at Pictet Asset Management. "It's not the end of the world for the Japanese economy, but we cannot clearly see who the successor will be. And there's a question of how much Abenomics policies will be carried forward."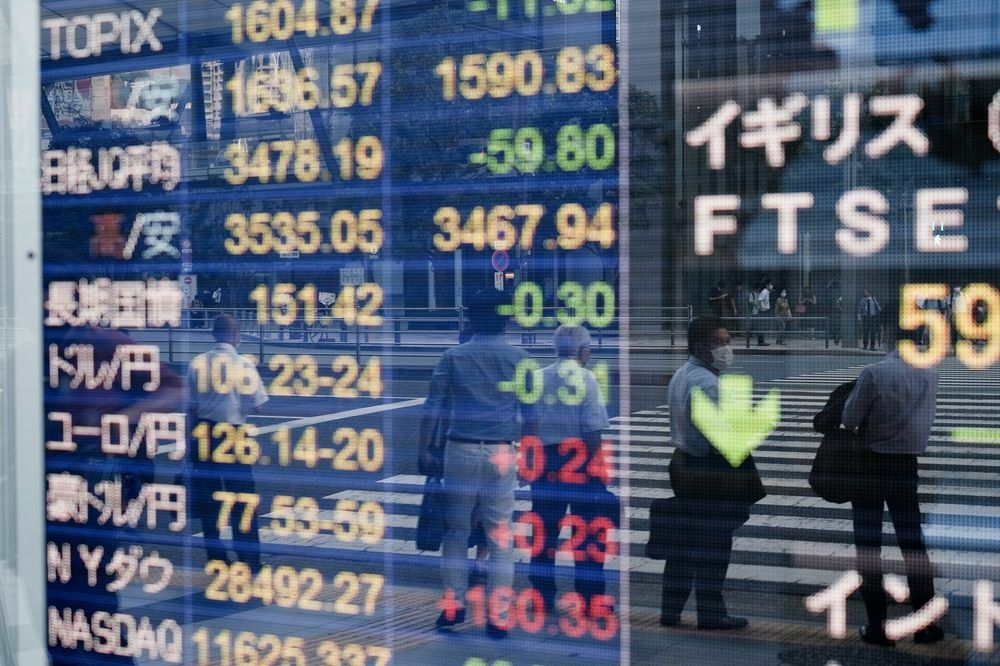 (Photo: Bloomberg)
Policy Continuity
Still, should Abe be replaced by Suga or former foreign minister Fumio Kishida, there would be policy continuity, analysts had said earlier. Finance Minister Taro Aso filling his shoes would also reduce pressure on the yen, they said.
"It came as a surprise as traders weren't expecting this to happen today," said Masahiro Ichikawa, a senior strategist at Sumitomo Mitsui DS Asset Management Co. in Tokyo. "The yen could extend gains when more overseas players enter the market. But the advance will be limited as the market is expecting Japan's current fiscal and monetary stimulus policies will be maintained amid the coronavirus crisis no matter who succeeds after Abe."
Market focus will also shift toward the Bank of Japan, where Governor Haruhiko Kuroda had worked hand-in-hand with the prime minister to combat deflation by introducing negative rates and buying huge amount of bonds and stocks.
"Resignation brings into question support for Abenomics, and of course support for Kuroda's BOJ ultra-easy policy," said Rodrigo Catril, senior FX strategist at National Australia Bank Ltd. in Sydney, who sees the yen at 103 against the dollar by year end.
The BOJ is going to continue with its current monetary easing to meet its objectives, making no immediate changes, despite Abe's resignation.
Jasmine Le