Six Vietnamese Restaurants Recognized as 'Restaurants from Spain'
The Spanish Ministry of Trade, Industry and Tourism has granted the "Restaurants from Spain" certificate to 6 restaurants in Vietnam, of which 5 are located in Ho Chi Minh City.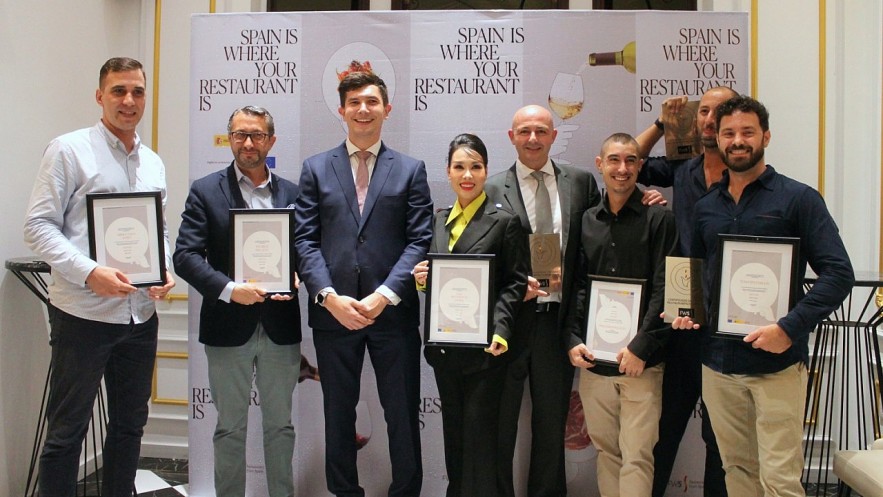 Restaurants from Spain certificates were awarded to Ibérico Tapas & Vino, Lynd Restaurant & Lounge, Octo Tapas Restobar, Olé Saigon Restaurant, SOL by Melia Phu Quoc's OLA Beach Club, and Tomatito. Photo: Vietcetera
With these 6 certifications, Vietnam is one of the countries in Southeast Asia with the highest number of certified restaurants in the region, ahead of Thailand, Malaysia, and Taiwan (2 restaurants) and second only to Singapore(15 certifications).
6 restaurants in Vietnam are certified with 5 restaurants in Ho Chi Minh City and 1 in Phu Quoc, including Ibérico Tapas & Vino, Lynd Restaurant & Lounge, Octo Tapas Restobar, Olé Saigon Restaurant, SOL by Melia Phu Quoc's OLA Beach Club, and Tomatito.
During the event, Néstor Santos Francol, Economic and Commercial Counselor of Spain for Vietnam shared the joy of welcoming Vietnamese diners to Spanish cuisine. He hopes that many restaurants in Vietnam will receive this certification.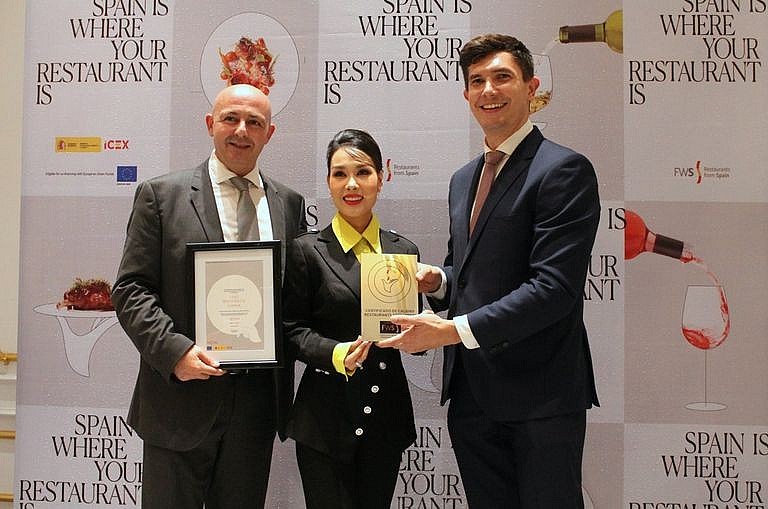 Néstor Santos Franco, Economic and Commercial Counselor hands the certificate and plaque to representatives from LYND Restaurant & Lounge. Source: Hiezle Bual
Restaurants from Spain were launched in 2020 with the principle of objectivity and transparency to honor authentic world ambassadors based on the origin, quality, and products of Spanish cuisine. Since its inception, the program has certified restaurants in the UK, Singapore, China, Germany, Belgium, the Netherlands, Switzerland, the USA, Japan, and Thailand.
Nguyen Thi Thanh Huong (Lynda Nguyen) - founder of Lynd Restaurant & Lounge said that Spanish cuisine is a unique and famous cuisine in the world. However, in Vietnam, this cuisine is still new, if not rare.
"The highlight of Spanish dishes is that they're healthy and don't use a lot of spices. If introduced properly, it will breathe new life into the culinary market, especially for those who like a healthy diet, Thanh Huong said.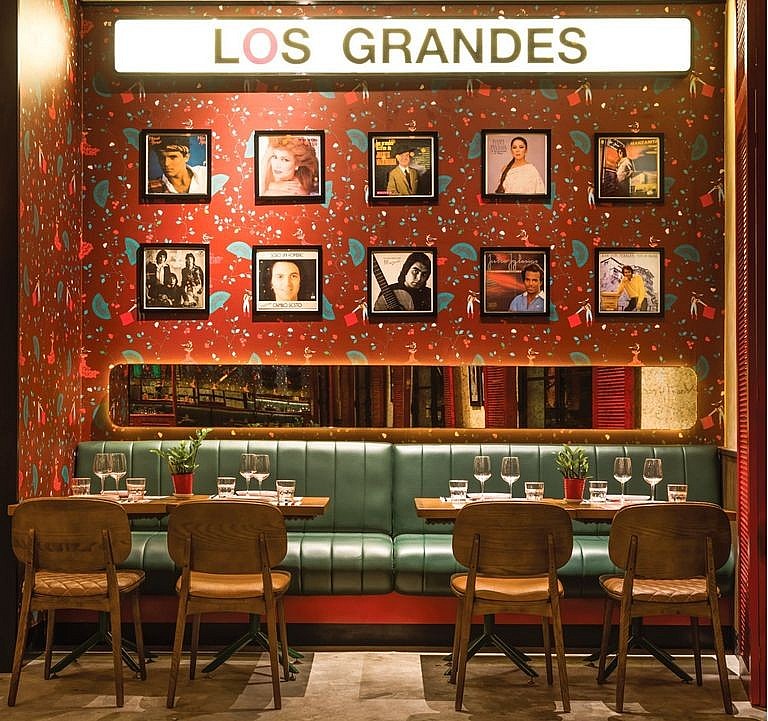 Tomatito Saigon keeps the Spanish vibe alive and vibrant. Photo: Tomatito Saigon
Ignacio Martin, managing director for Melia Hotels International Southeast Asia, was ecstatic about the recognition given to Sol Melia Phu Quoc. Importing ingredients straight from Spain, the restaurant offers top-notch Mallorcan flavors that capture the essence of the country it embodies.
"It's become easier for us to import ingredients from Spain through suppliers. It's important for us to make sure that all of what we put into our menu are authentically Spanish. And with a pure Spanish chef, we're making it possible for the true flavors of Spain to come out in every dish we serve," said Madrid-native Ignacio.
Standards of certification "Restaurants from Spain"
1. Have at least one person who can communicate with customers in Spanish, can explain the concept and menu of the restaurant.
2. The chef is capable of preparing and creating a menu of Spanish dishes.
3. Take Spanish as the main dish, make up at least 60% of the menu.
4. PDO (protected designation of origin) ingredients/PGI (protected geographical indications) ingredients from Spain. One of these ingredients is required: extra virgin olive oil, cheese, jamon or another Spanish cold cut.
5. At least 5 wines and 30% of the wine list are PDO/PGI wines
6. Communication media platforms that show the Spanish identity of the restaurant
7. The kitchen is equipped with restaurant standards.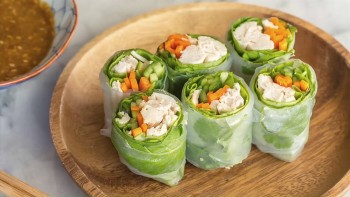 Travel
Rolls are a easy-to-make dish that is loved by many Vietnamese diners as well as Korean stars.