4 Home-Cooked Restaurants in Ho Chi Minh City
Diners can enjoy a home-cooked meal with a variety of price options.
For those who live far from their families, restaurants following the "home-cooked" model will give you the opportunity to enjoy familiar and close dishes on a daily tray of rice. In Ho Chi Minh City, diners can visit the following addresses to find the taste of "family-cooked rice" at a variety of prices.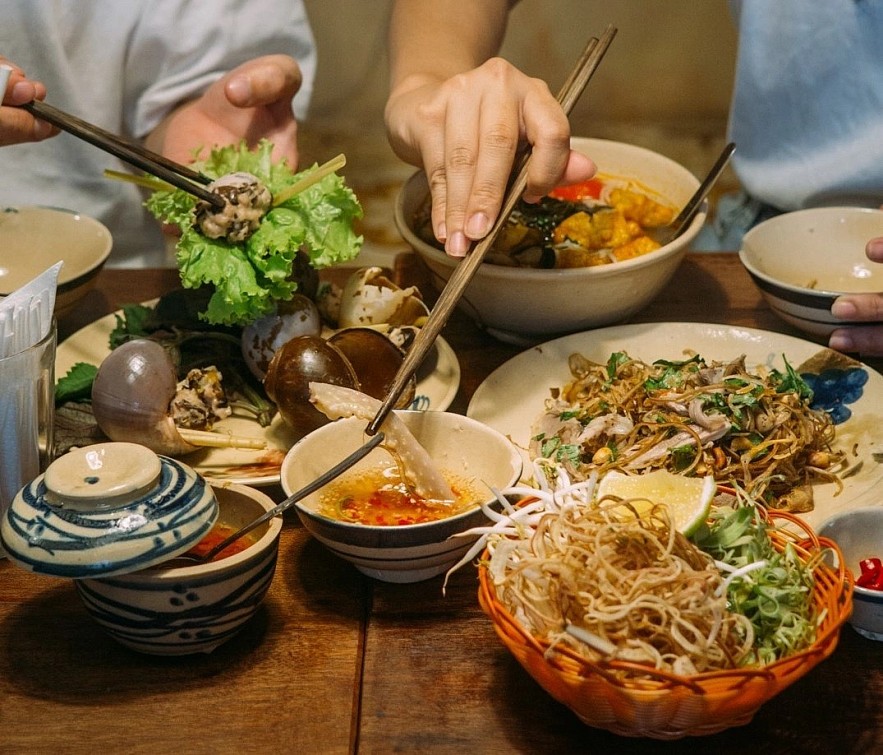 Photo: Zing
Ngõ Ngách - Nguyen Van Nguyen, District 1
Average cost: Around 4 USD or more/person.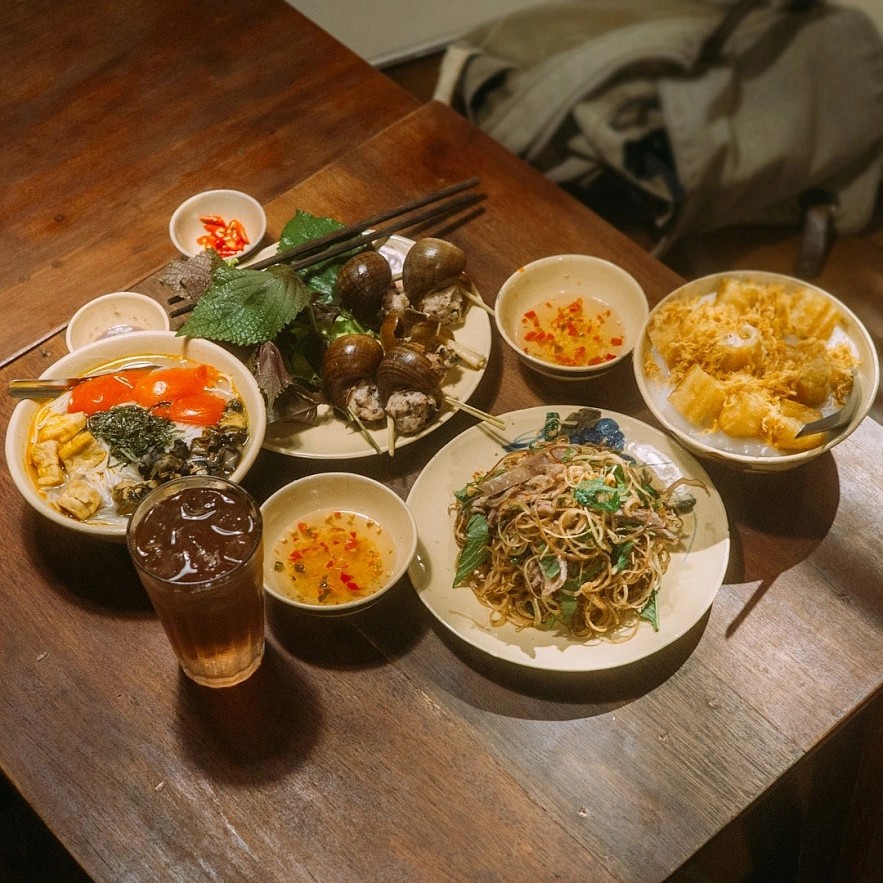 Photo: Ngõ Ngách
According to its own description, Ng Ngách offers guests "a glimpse of old Hanoi through both familiar and odd elements," and everything about the restaurant, from the setting to the food, gives that impression.
It is incredibly calm because the shop is tucked away in a narrow alley with little traffic. The inside has a nice, compact layout, and the furniture is arranged in an orderly, straightforward manner.
For diners to sign in each time they visit the restaurant, Ngõ Ngách has a little section outside that is arranged to look like a Hanoian sidewalk vendor.
You can have traditional home-made delicacies like snails cooked with banana and beans, braised duck with crocodile, fried rice nuggets... or munch on fried spring rolls, molded cakes, rib porridge,...
Additionally, Ngõ Ngách offers some really unique seasonal cuisines. You can stop by the store at this time to savor a glass of plum juice that has been soaked in sugar or plum ice cream, both of which are created from the summertime staple fruit, the plum.
Rice Field - Homecooked Vietnamese Cuisine - Ho Tung Mau, District 1
Average cost: About 5.20 USD or more/person.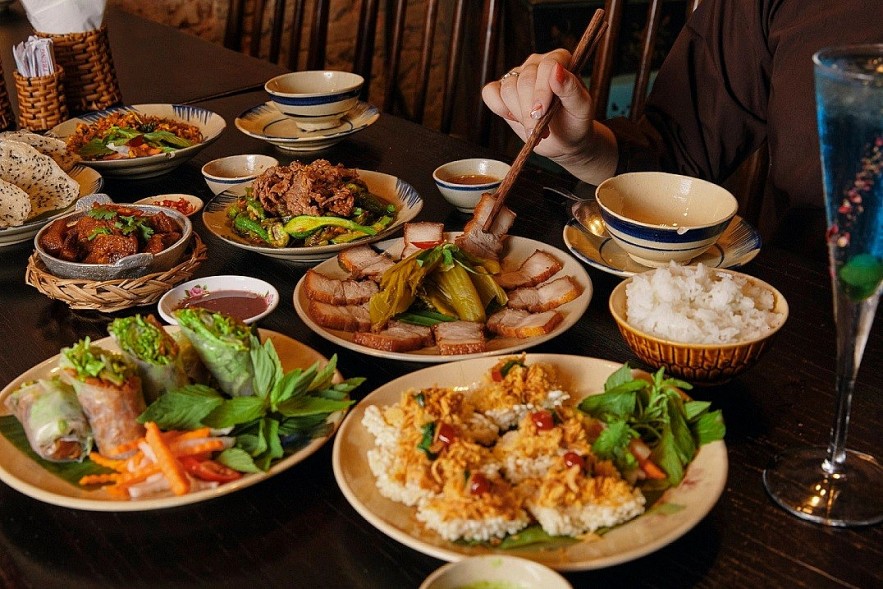 Photo: Rice Field - Homecooked Vietnamese Cuisine
In addition to having a varied menu, Rice Field is frequently picked by diners as a place to get together with family and friends due to its warm and inviting ambiance.
The shop's decor draws inspiration from Vietnamese villages, and everything from the bowls and chopsticks to the decorations, tables, and chairs has been chosen with care. Rice Field has three stories, so the seats are rather cozy.
On the family tray of rice, you can easily discover dishes such as braised beef with eggs, boiled vegetables with braised sauce, sour soup, etc. when you visit the restaurant. Additionally, Rice Field offers a few unique delicacies. regional goods such as grilled spring rolls, beef vermicelli from Hue, and banh xeo, etc.
A serving here is large enough for two people. Just enough ornamentation has been added to the restaurant's menu to please customers while maintaining a homey atmosphere.
The meal at Rice Field is quite flavorful and well-seasoned. Diners adore the restaurant's rice grains for their distinctive texture and aroma in addition to the great food they provide.
Song - Saigon Home Cuisine - Nguyen Van Huong, Thao Dien
Average price: About 9.85 USD or more/person.
Photo: Sống - Saigon Home Cuisine
Compared to other restaurants in the Thao Dien region, Sống has a very distinctive design. You can opt to sit inside or outside in the yard because the inside area is rather airy. There are pretty interesting green patches in both of these locations.
Live offers home-cooked meals, a morning menu, and beverages in addition to being open since 6:30 AM. You have the option of ordering from a set menu or a la carte if you wish to have dinner with your family.
A family luncheon for 1-2 persons with 4 restaurant-provided dishes costs $17. The price range for individual dishes and sides is 3.66 to 7.10 USD. The cost of the food is more here than it is on the common ground.
Customers describe the restaurant's flavor as having a typically Southern flair. Luca Luan, a diner, said: "The room has a strong sense of nostalgia. For those who enjoy nostalgia, calm, and depth, there are numerous traditional Southern meals available."
Aunty Mai - Various locations with 4 branches
Average cost: About 10.75 USD or more/person.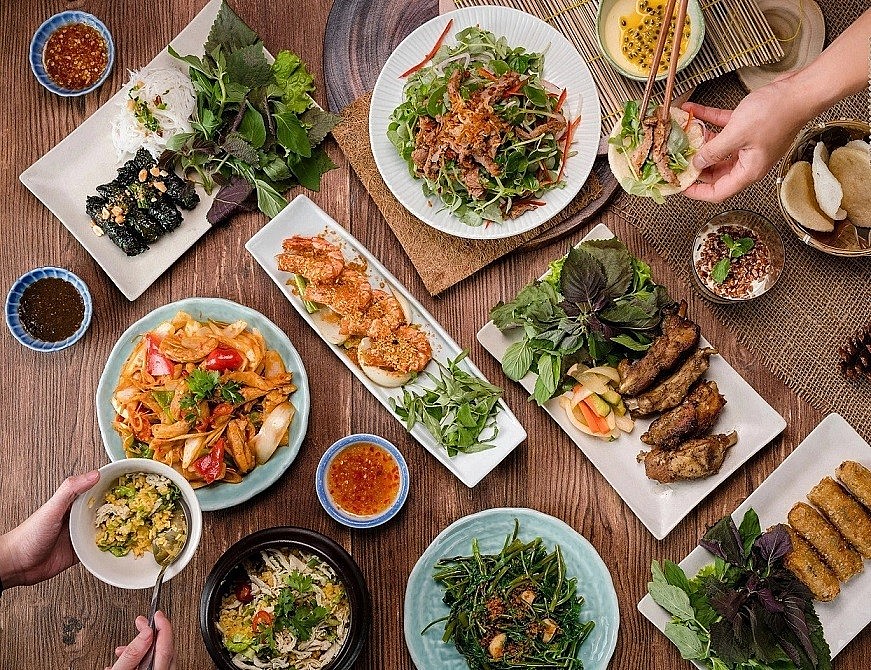 Photo: Aunty Mai
This is an appropriate recommendation if you're seeking a nostalgic yet opulent setting to share home-cooked meals with friends or a significant other.
There are four sites for the restaurant in Ho Chi Minh City, and they are all in convenient areas. Here, in particular, uses the open kitchen concept so that you can watch as food is being prepared while you're eating.
Due to the restaurant's hefty price tag, the dishes here satisfy the customer's desire for "appearance" as well as flavor. In addition to soup, Aunt Mai offers vegetarian options and more regionally specific cuisine.
MSG is not used to season the meals in this place. But the tastes of the various branches vary. Another benefit of the restaurant is the staff's kind and helpful service style.
Zing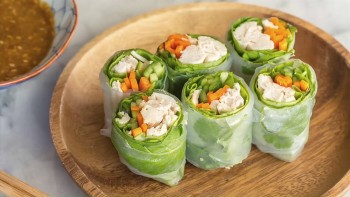 Travel
Rolls are a easy-to-make dish that is loved by many Vietnamese diners as well as Korean stars.