Pu Luong Nature Reserve, A Hidden Gem Of Vietnam
If you are searching for somewhere to hide from the heat and leave behind all the stress, Pu Luong, Thanh Hoa Province is a destination that you can immerse in the wild beauty of mountains and forests. Keep on reading to have all the necessary information for your trip.
In the past, Pu Luong was only attractive to a small group of people in the dust tourism community. Because it was a difficult place to travel, and in the past few years Pu Luong is more famous because of the pictures of the area.
Where is Pu Luong?
Established in 1999, Pu Luong Nature Reserve is a reserve in the northwestern area of Vietnam. Situated in Bá Thuoc district of Thanh Hoa Province, North Central Coast region of Vietnam, the area covers 17,662 ha with ¾ of the nature reserve is primarily tropical forest, encompassed by three districts of Hoa Binh province including Mai Chau, Tan Lac & Lac Son. The area has two parallel ranges of mountains drawing a picturesque lush valley scattered with rustic villages of Thai & Muong ethnic minorities living in harmony.
Pu Luong, in the local language, stands for "the highest mountain peak". Pu Luong Nature Reserve belongs to both Ba Thuoc and Quan Hoa district, just about 130 kilometers far from Thanh Hoa City to the north-west.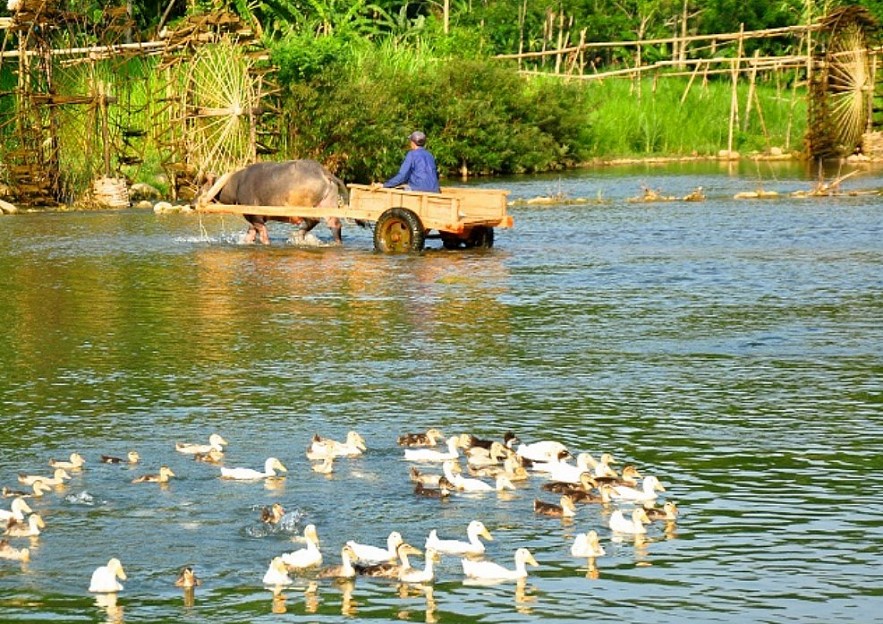 Photo: originvietnam.com.
With an area of more than 17.600 hectares together with a diverse system of flora and fauna, Pu Luong Thanh Hoa impresses tourists with the natural beauty of its primary forests, terraces of rice and the peaceful life of the local ethnic minorities. It is a new attractive destination for any tourists loving the nature and wishing to discover new lands in their journey.
Pu Luong is about 150 kilometres from Hanoi, and takes approximately four and half hours to reach by car. Travellers can also hire private shuttles from Hanoi, with a stop in Mai Chau along the way. As vietnam.travel reported, there is no direct public buses from Hanoi but there are buses to Mai Chau from My Dinh bus station, where you can take a taxi for the remaining 90-minute drive to Pu Luong.
When to visit Pu Luong
As a highland area surrounded by forests, Pu Luong's climate is quite pleasant even on the hot summer days.
Tourists are supposed to visit Pu Luong Thanh Hoa in late May and early June when the season starts. All the terraces will be covered with the green color of young rice, which brings about a feeling of peace and tranquility. Although it is hot in summer in Thanh Hoa Province, Pu Luong still maintains a comfortable temperature thanks to its location on a low limestone mountain area, with many tropical rainforests and the sparse population.
September and October are the harvest time in Pu Luong Thanh Hoa. All the terraces on the uphill mountains will turn into a glorious yellow and makes the place an opulent and dreamy area. At this time, thousands of tourists have come to visit the attraction every year, as naturabungalow.com reported.
If this recommended time is not available for your schedule, you can also come to the place at any season around the year to have relaxing moments in an open atmosphere. Especially, there is always a thin layer of dew covering some villages at a certain height.
Top things to do in Pu Luong Nature Reserve
Pay a visit to Kho Muong Village - Bat Cave (Kho Muong Cave)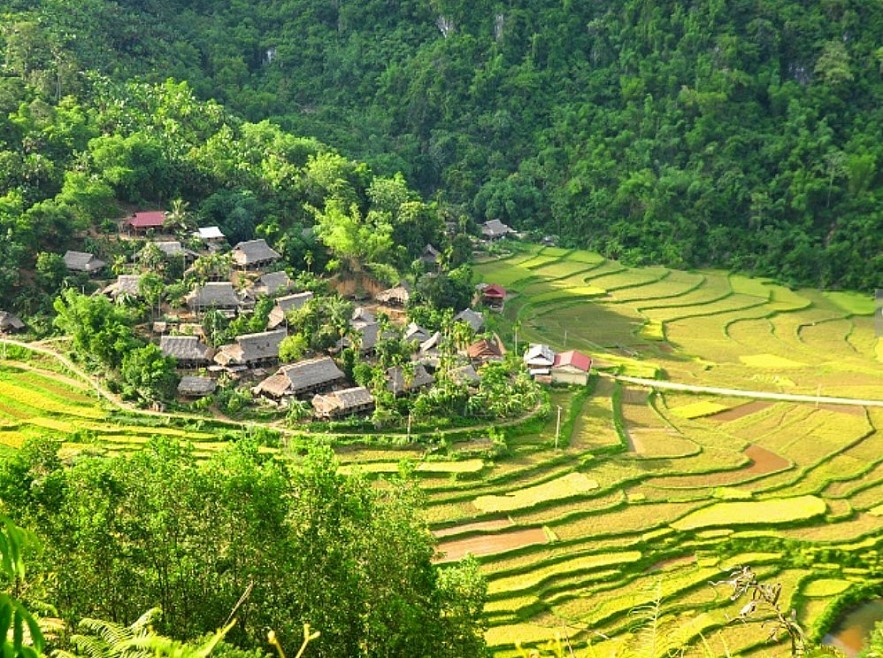 Photo: originvietnam.com.
On the road to Pu Luong Mountain Peak, there is a wild and simple valley called Kho Muong. It is one of the remote villages in Muong Son Commune, Ba Thuoc District which is also the poorest one in the area. However, it has great potential for commune tourism thanks to the natural conditions and cultural traditions of the local residents.
The road to the village is meandering because it is still in construction. One side is the cliffs, and the other is a deep end with yellow terraces and endless green forests. There are about 60 families living in the area, most of them are Thai ethnic minority. Traditionally, they earn their living by growing rice, corn,... self-sufficiently. Thanks to the dominance in natural resources, they have trained themselves to turn the village into an attractive tourism destination.
Visit Ban Hieu & take a swim in Hieu Waterfall
Hieu is a Thai village located on the bank of the Hieu stream, which is originating from the Pu Luong peak, flowing tortuously across the village with hundred rooftops scattered along its both sides. Lying in the steep slopes of jagged mountains, Hieu village overviews stunning valleys with its natural waterfall running day & night. Hieu Waterfall stands out in the green jungle deep inside Pu Luong Nature Reserve, about 25 km from Canh Nang Town in the central province of Thanh Hoa. Whoever sets foot here agrees that Hieu is one of the most beautiful waterfalls in central Viet Nam, as tigitmotorbikes.com.
From the top of Hieu village, it's only a short hike through the rice fields before you're showed with a series of dreamy waterfalls cascading down the hillside. Climb down and follow along to where the two streams meet and the pools become larger. This is the perfect spot to cool down with a quick dip, relax in nature, and explore different sections of the falls.
Trek to the top of Mt. Pu Luong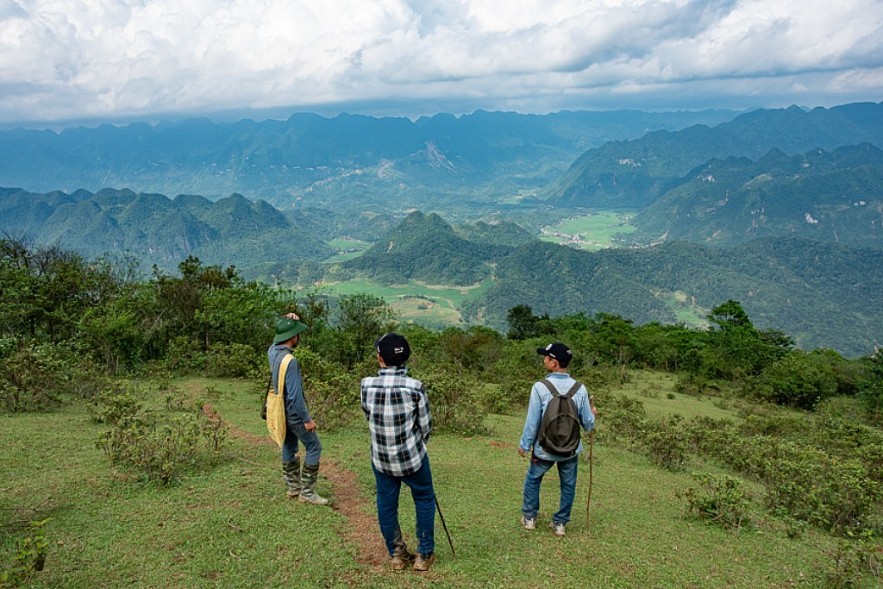 Trekking is the best way to soak up the natural splendour of Pu Luong. Photo: vietnam.travel.
This is one of the peaks that trekking people in Vietnam and abroad often choose to conquer. Peak 1700m, it takes about 6-8 hours in good weather to reach the top. You can set up a camp on the top to eat and rest overnight, the next day you can go down the mountain.
According to vietnam.travel, trekking is the best way to soak up the natural splendor of Pu Luong. Access to maps and marked trails are limited throughout the park, so hiring a local guide will save you time and help you plot the perfect route. You may like to hike to the summit of Mt. Pu Luong, or do a multi-day trek through the entire reserve. Either way, you're in a for an exhilarating experience.
Pho Doan Market
Pho Doan has been the name of the market since the French colonial period in Lung Niep commune, Ba Thuoc district, Thanh Hoa province. This is the place to trade goods and meet the people of Kinh, Muong and Thai ethnic groups in the communes around the region with people in Tan Lac and Lac Son districts from Hoa Binh province, as tigitmotorbikes.com reported.
What makes the attraction for tourists when visiting the market is the culture of buying and selling goods with equal value. Sometimes, they do not trade in money. For example, a chicken can exchange for two dozen eggs with a bunch of vegetables that both sides feel comfortable and happy.
Don Village
Don Village, the home of Thai ethnic people with population of 285 people (80 households). About 2 years ago, domestic and foreign tourists came to Don village more and more. Ban Don has peaceful space, beautiful natural landscape. But also enjoy the specialties of indigenous people. Such as: bamboo shoots, grass ducks, wild pigs, hill chickens,… especially the scenery and hospitality of the local people.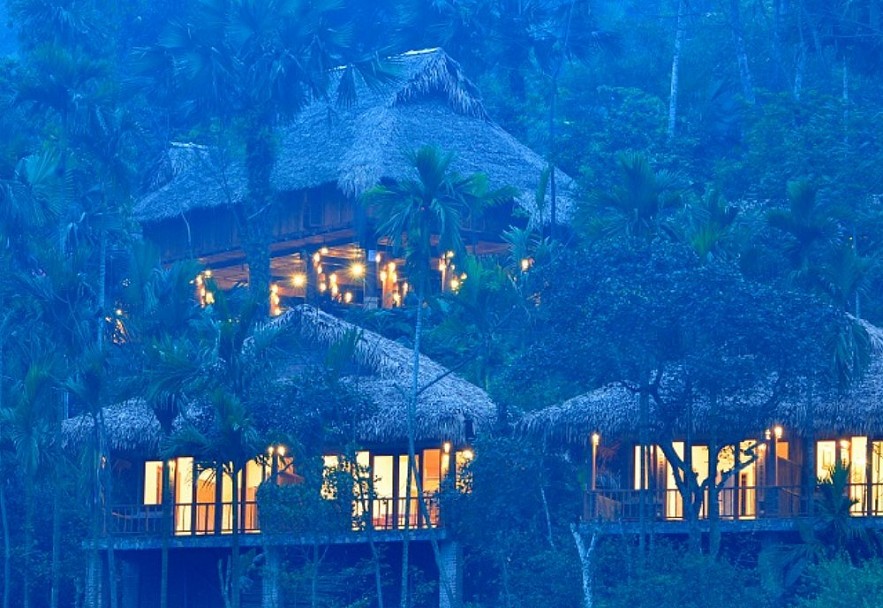 Photo: originvietnam.com.
Travel Son-Ba-Muoi Villages
Son Ba Muoi is 3 upland villages of Lung Cao commune. It is about 130 km northwest of the city center and is considered a miniature Sa Pa due to the year-round temperate climate, the average temperature in the year is from 18 – 22 degrees Celsius, sometimes the winter has snow, Summer night temperatures si also very low, as originvietnam.com reported.
Son Ba Muoi is also known as Cao Son. It's located on the top of Pha He, Pha Chien mountain ranges, running parallel to the majestic Pu Luong – Cuc Phuong mountain circuit. Cao Son belongs to the core zone of Pu Luong Nature Reserve and is adjacent to Ngoc Son – Ngo Luong Nature Reserve of Hoa Binh.
In particular, Son Ba Muoi is quite isolated from the outside, so far. There are many traditions of ancient Thai people, the stilt houses still retain the traditional mark, clearly showing the peculiarities not affected by those. Modern architecture from outside doped.
Phu Yen, a hidden gem of Vietnam

Phu Yen encompasses a diverse landscape of rivers, lagoons, mountains and fertile plains with nearly some 125 miles of shoreline along Vietnam's curving south-central coast. The province ...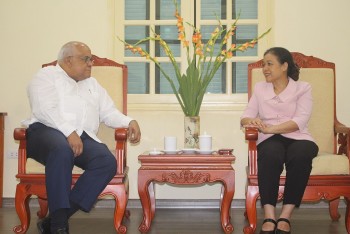 Friendship
Ambassador Nguyen Phuong Nga - President of the Vietnam Union of Friendship Organizations had a meeting and worked with Cuban Ambassador Extraordinary and Plenipotentiary to Vietnam Orlando Nicolas Hernandez Guillen. The two Ambassadors agreed to work closely in organizing solidarity and friendship activities.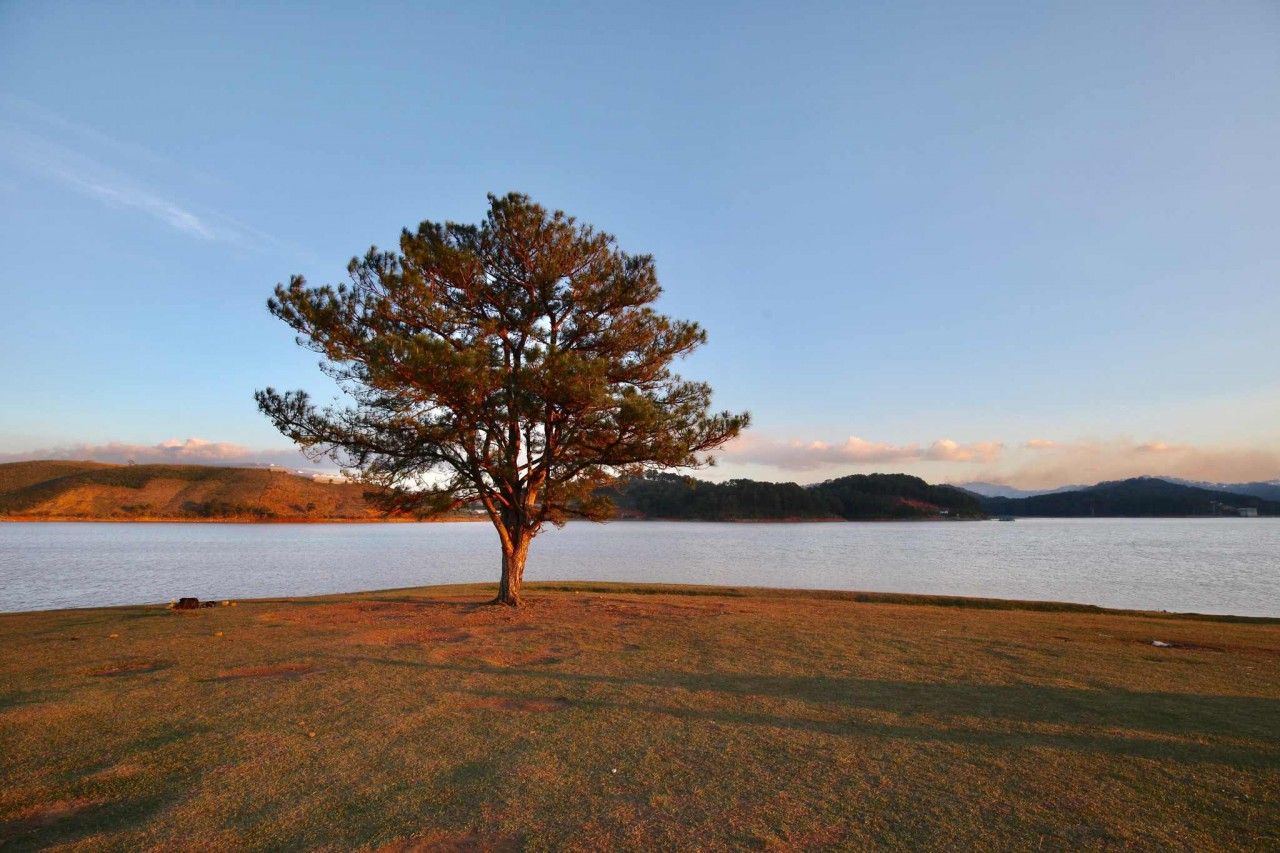 Travel
These trees stand all by themselves, which might look normal on the outside, but they are also the materials to create the most poetic and beautiful photographs. Young people call them "lonely trees", and these unique "check-in" places soon go viral on social media.
June 26, 2022 | 05:47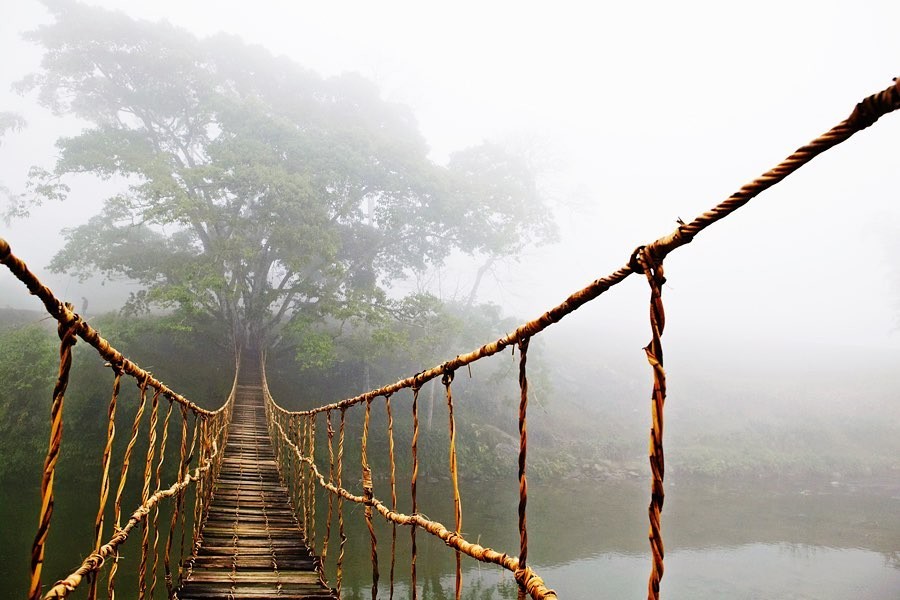 Travel
Are you looking for new experiences this summer? Let's take a look at 4 beautiful suspension bridges in Vietnam.
June 23, 2022 | 07:30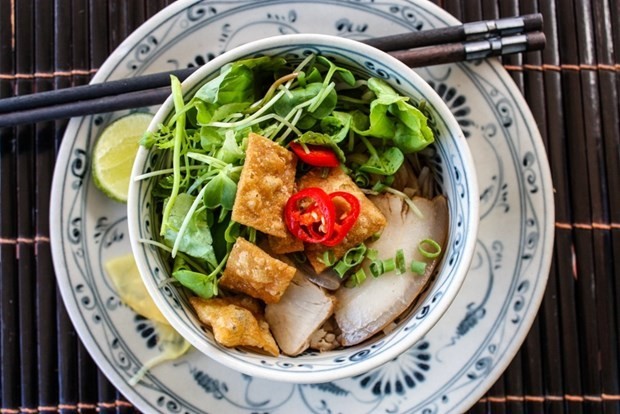 Travel
"Cao lau" rice noodles are a speciality of Hoi An ancient town in central Vietnam.
June 22, 2022 | 07:51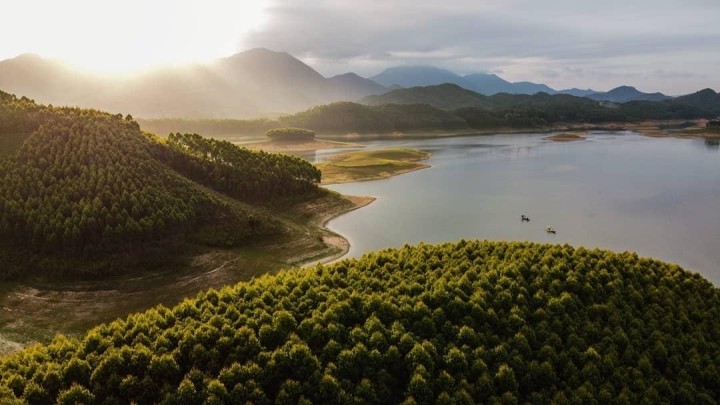 Travel
Thac Ba Lake is a must-visit landscape in Yen Bai, with 1,300 large and small islands stretching across the area, wearing a green coat of rich and diverse flora.
June 20, 2022 | 07:39