Vietnam Among Korean's Top Destinations to Enjoy Mid-Autumn Festival
Vietnam ranks third, following Guam and Japan, on a survey conducted by Incheon International Airport Corporation (South Korea) on September 13 about Korean people's preferred destinations to enjoy the Chuseok (Mid-Autumn) holiday.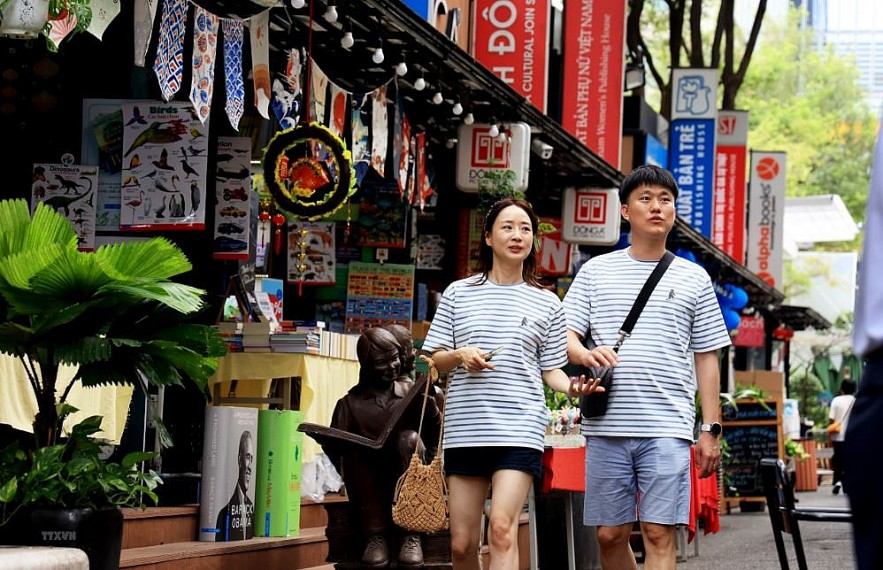 Vietnam among Korean's top destinations to enjoy Mid-Autumn festival (Photo: VNA)
The survey, which was participated by 1,300 people using Incheon International Airport last month, found that 9.3% of respondents planning to travel abroad during the Mid-Autumn holiday this year, the highest level since the survey began in 2020.
Among them, 12,7% chose Vietnam as their preferred destination, following Guam (14.5%) and Japan (28.2%).
In terms of age, Japan is the most popular country for Korean tourists of all age groups. Vietnam ranked second among the favorite tourist destinations for people in their 20s and 30s (13.8%) and people in their 40s and 50s (12.8%).
This is the first year that the South Korean people have a 6-day Chuseok holiday. According to survey results, 38.2% of respondents prefer to travel longer than a week, up from 30.3% for this year's summer vacation.
Earlier, Hana Tour, the largest travel company in the Republic of Korea, announced the results of its analysis on the booking situation for overseas travel departing in July and August, which show that Vietnam is the most popular destination among Korean tourists this summer.
According to the data recently released by Hana Tour, the percentage of its customers choosing Vietnam as their preferred vacation spot is the highest at nearly 20%. Coming next are Japan, Europe, China, and Thailand.
Last year, the booking rate for tours to Vietnam by Hana Tour accounted for over 26%. This means that for every four Koreans, who wished to travel abroad in July and August, one person chose Vietnam.