South Korea: Explore Beautiful Acient 700-Year-Old Folk Village
Naganeupseong is the only remaining Joseon Dynasty walled town in Jeollanamdo, with its ancient, peaceful beauty and historical sites attract many adventurous visitors to come here each year.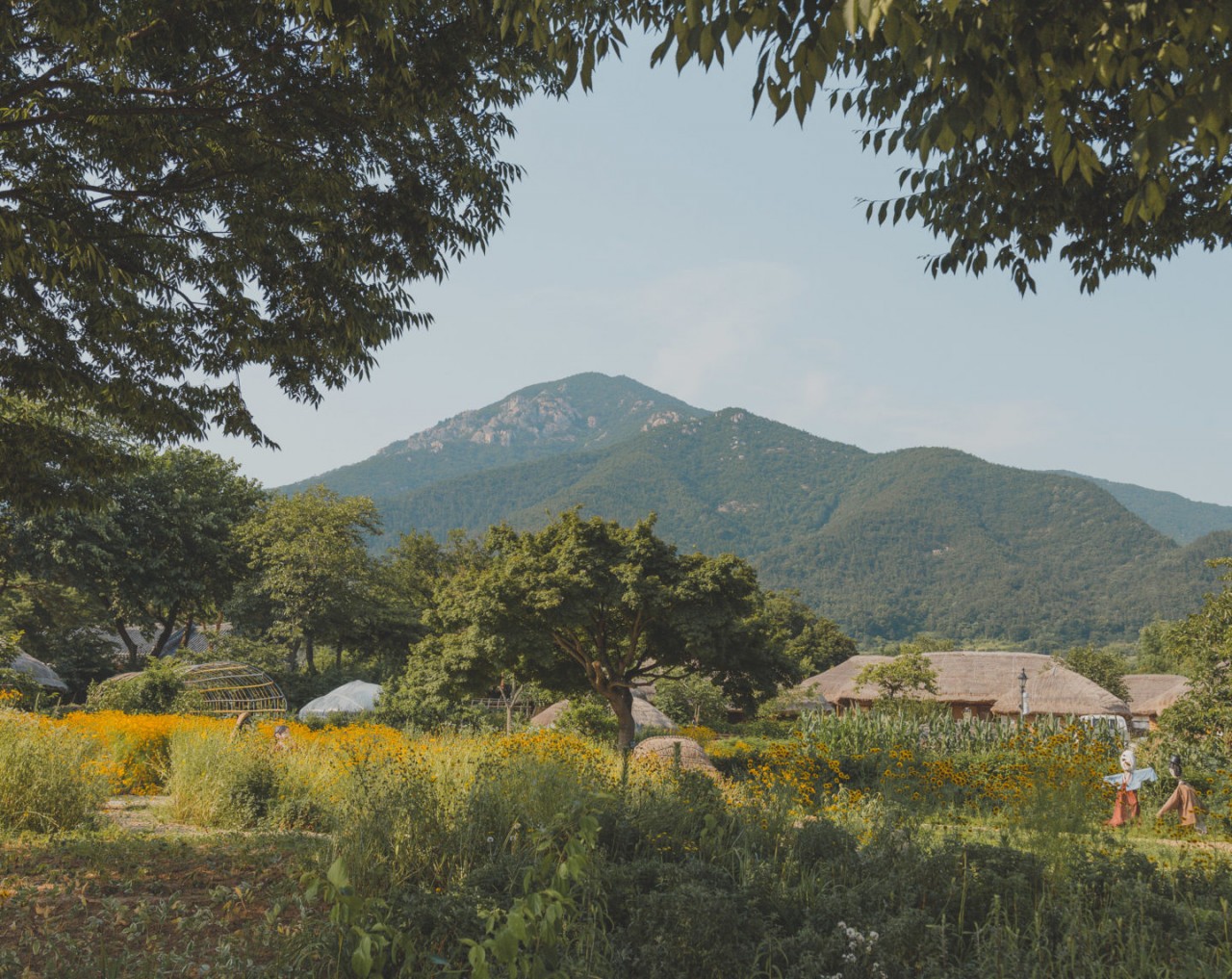 Photo: Thereshegoesagain
Naganeupseong Folk Village is located in Jeollanam-do Province, and contains a town castle that is over 18,000 Pyeong (1 pyeong = 3.3 sq m) in size. Within the east, south and west of the castle, about 100 families still reside, and the castle area has been very well preserved. You can observe the daily dwellings indigenous to the south provincial area such as the kitchen area, the clay rooms, and Korean-style verandas. There are also 9 houses designated as important cultural resources, and numerous straw-roof houses as well. The folk village's other source of pride is the monument of General Im Kyeong-Eop (1594~1646). At every first full moon of the new year, they hold a ritual ceremony and celebration at the general's monument, with games such as seesaw jumping, swings, and other folk activities.
According to records kept during the Joseon dynasty there were over 330 of these fortress towns around the Korean peninsula. During the Japanese occupation, many of them were destroyed or dismantled. However, Naganeupseong, along with its inhabitants, remains nearly untouched, the town becoming a UNESCO World Heritage site in 2011. The site of the village has actually been inhabited since the beginning of the first millennia, the area was selected as a fortress village in the early 10th century by the Goryeo Dynasty but began to truly flourish in the late 1300s under the Joseons.
History of Naganeupseong

EASYDISTANCE
The area of Naganseupseong dates all the way back to the Baekjae period (BC 18 – 660 AD) where there's evidence of village life. However, it grew into what it's known for today during the Joseon dynasty (1392 AD – 1897 AD), which is considered the most influential era on Korean customs.
During the early Joseon days, it became a fortress village after constant attacks from Japanese pirates. Fortress villages basically served as the main center of a county. It's where government, military, and commercial-type buildings were located.
At its peak, there were about 337 households ad 950 people living in Naganeupseong. In 1397, the actual fortress walls were first built.
Of the 96 similar villages that once existed and were destroyed under Japanese colonial rule, only a few still survive today, and Naganeupseong is the best preserved. Today there are still about 90 houses and nearly 300 people still call it home.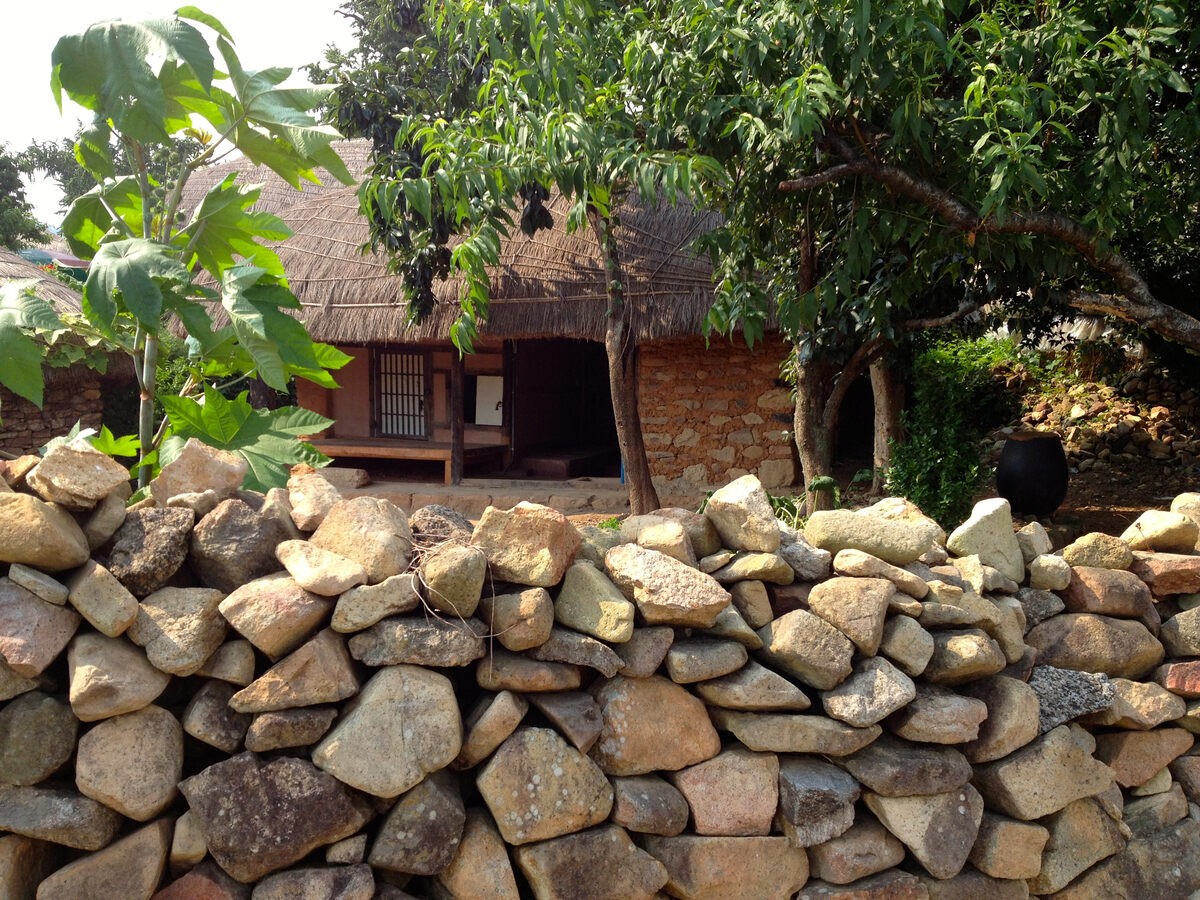 EASYDISTANCE
231 of the houses in Naganeupseong are still in their original condition, with thatched roofs, mortar free stone work, no plumbing, and living spaces that would be considered a little cramped by today's Western standards. Among the people going about their ancient versions of daily lives are a smattering tourists brave enough to make the drive or take the municipal bus. Around the town are numerous and haphazard dioramas of historical Korean life in the town; including hands on traditional games of skill and papier-mâché-like models of corporal punishment and administrative proceedings. The odd dichotomy of buying a cold bottle of water from a gift shop and then peering into someone's living "room" is a little unsettling.
Other sites in the village include a large lotus pond, fortress walls and some well preserved original houses with no one living in them that allow visitors to step inside. Beyond simply wandering around as a voyeur the village does offer many activities to participate in at special times throughout the day and year. Traditional art, weaving, dyeing and music experiences are all available. There are also regular performances of traditional music and dancing. There is even a lesson in traditional Korean tea ceremony etiquette or riding in a dalguji.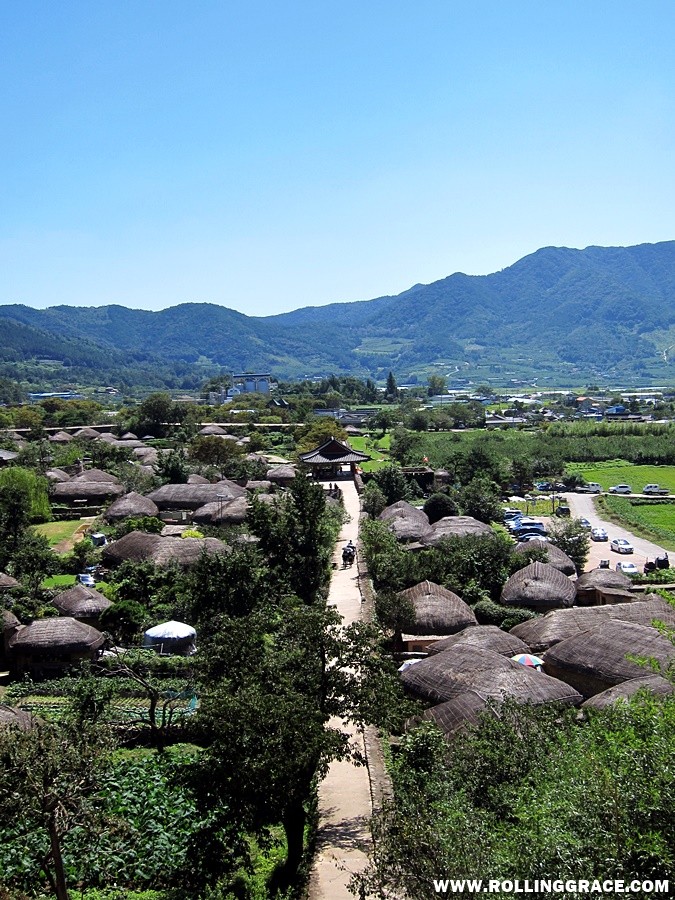 Photo: Rollinggrace
The Naganeupseong Folk Village is a great excuse to stare at people or admire the Confucian ideology of harmony with nature present in the arrangement of the village and the architecture therein. Time travel back 600 years in Korea or have a laugh trying on traditional Korean clothes. Anyway you look at this place, it's off the beaten path.
How to get to Naganeupseong Folk Village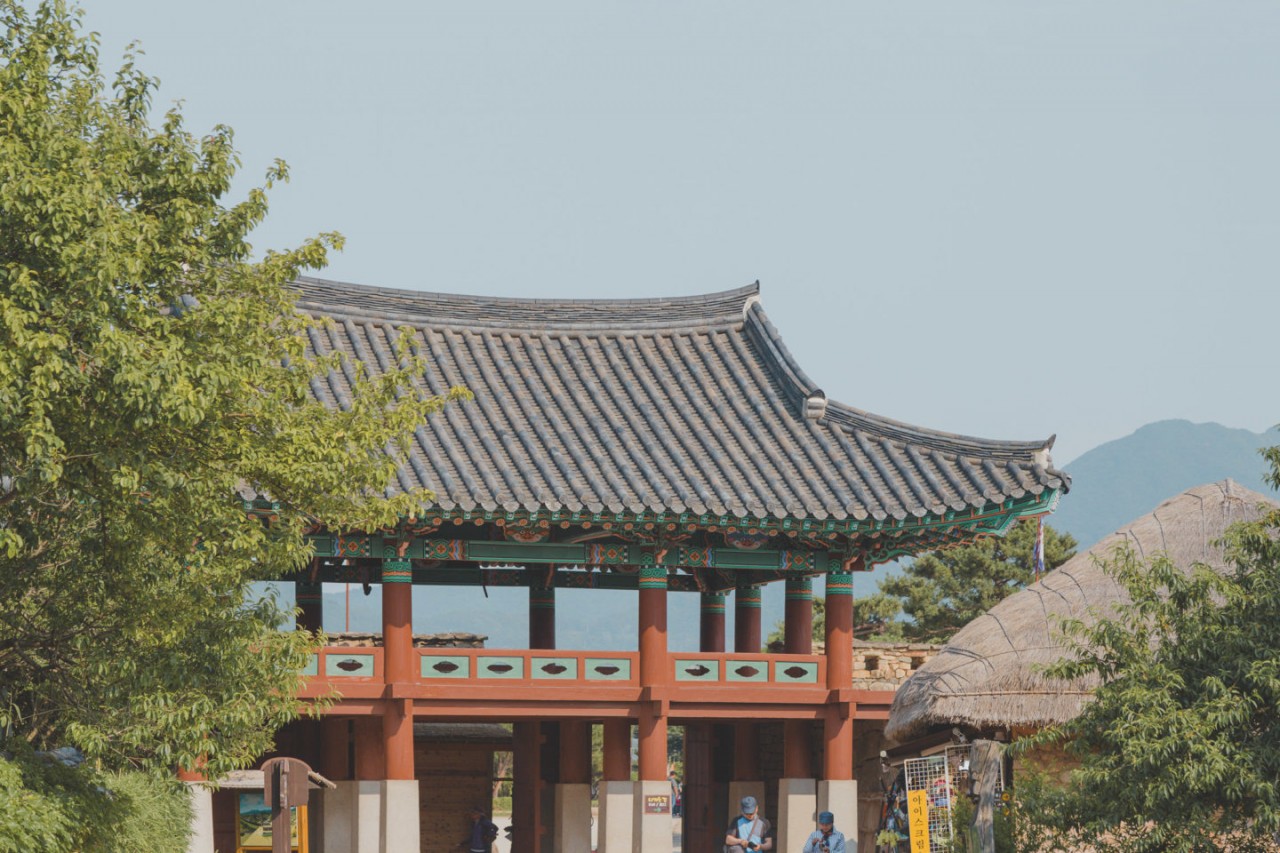 Photo: Thereshegoesagain
If you are coming from the Suncheon Train Station, take bus number 68 or 16 from the bus stop on the same side as the train station. Alternatively, you can walk to Bus Stop #2 (순처역시측) located opposite the train station to take bus number 63 or 61 in order to get to the Naganeupseong Folk Village. The journey will take approximately one hour.
If you are coming from the Suncheon Bus Terminal, look out for bus number 16, 61, 63 or 68. The journey will take approximately one hour.
If you are starting your journey from other places, simply look out for 낙안읍성 on the route of the public buses to see if Naganeupseong Folk Village is on the way!
Naganeupseong's Hanoks
While giwajip (기와집) or the tiled-roof hanoks of Bukchon or Jeonju are more popular today, back in the day they were considered too expensive for the average Korean. Only the upper classes and seonbi (선비) or scholar class lived in them.
Naganeupseong's hanoks are called chogaijip (초가집) for their roofs made of rice straw. While they were once incredibly common, today they're pretty rare compared to giwajips. A typical family will have a main house with 3 rooms, an outhouse, a shed for equipment, and a manure storage. Apparently many of the families still living here live similarly to those in the Joseon dynasty!
Best Time to Visit Nagan Folk Village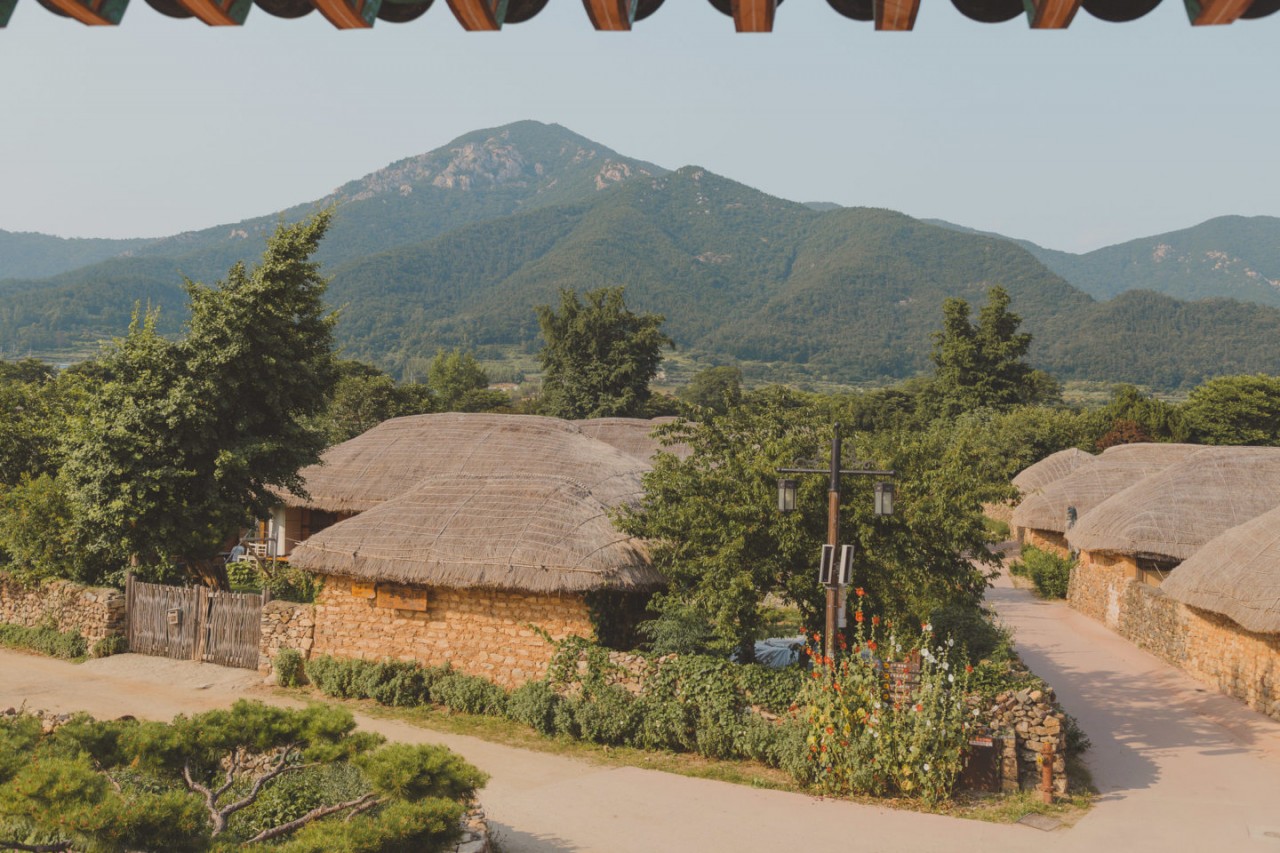 Photo: Thereshegoesagain
Honestly, besides the middle of summer, you'll probably enjoy Nagan Folk Village all year round! Even in the winter, there's a sort of charming beauty with the straw roofs and bare branches. If you're lucky, you might get to see the village covered in snow.
Daily Programs, Activities & Performances for Visitors at the Naganeupseong Folk Village
Curious travellers visiting the Naganeupseong Folk Village can participate in a series of experience programs on any day of the week, including:
Gayageum Music Performance, Tea Ceremony, Blacksmith's Workshop, Silk-farming, Seodang (village school) Experience, Ugwi (Traditional Wedding) Parade, Funeral Rite, International and Traditional Customs, Folk Movie Theater, Filming Site of Daejanggeum, Natural Dyeing Experience, Weaving, Traditional Musical Instrument Experience, Wish-paper and postcard writing, Straw and Hanji (Korean Traditional Paper) Making, Fishing, Tofu and Fermented Soybean Lump.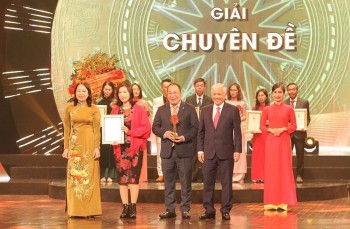 Overseas Vietnamese
VietnamTimes (Viet Nam Union of Friendship Organizations) is a reliable address for overseas Vietnamese to quickly and objectively update political, economic, cultural, and social news. The agency has created a helpful forum and connection between expatriates and the motherland.