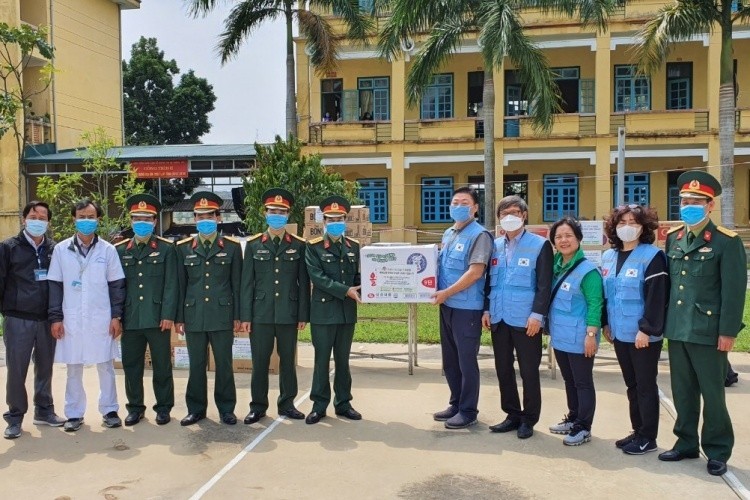 Gift packages presented at Hoa Binh's isolated area. Photo: Korean Association in Vietnam
These centers quarantined both Koreans and Vietnamese suspected of being infected with COVID-19.
South Korean Ambassador to Vietnam Park Noh-wan said that about 300 Koreans have been put in quarantine at military facilities, healthcare centers and hospitals in Vietnam, including 174 people in Hanoi, 19 people in Da Nang and 145 people in Ho Chi Minh City.
The country is hosting about 170,000 South Korean working and living, mainly managers, executives, experts and technical workers; and none is infected with COVID-19.
The global death toll from the COVID-19 epidemic had reached nearly 3,600 in 102 countries and territories by Monday morning, mostly in mainland China (3,122), followed by Italy (366), Iran (194) and South Korea (51). Cases continue to rise in other countries, including the United States.
The Vietnamese government has deployed various measures to prevent the spread of the virus, including requiring everyone coming from mainland China, Italy, Iran and South Korea, the worst-hit countries so far, to be quarantined for at least 14 days on arrival.
As of Sunday night, Vietnam has confirmed 30 COVID-19 infections, with the latest nine being foreign tourists. All the nine have been quarantined./.
VNF