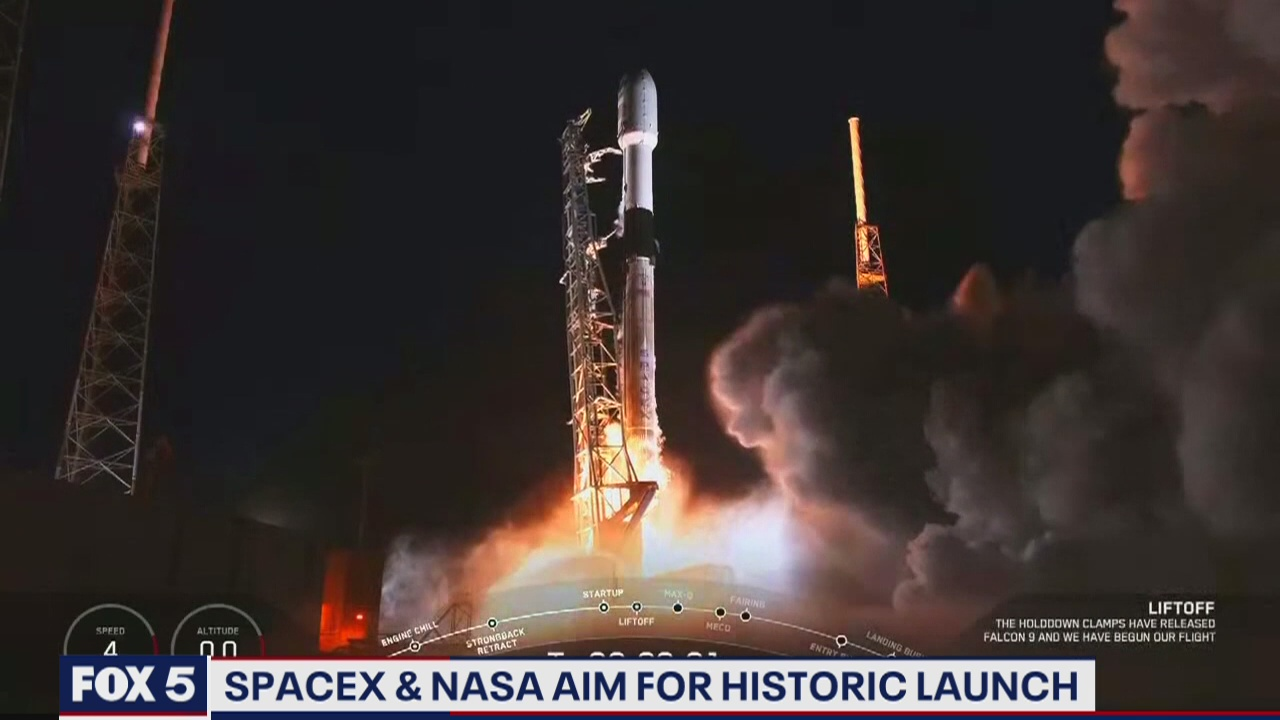 Illustrative photo.
"Unfortunately, we are not going to launch today," SpaceXlaunch director Mike Taylor from the Kennedy Space Station told Global News.
According to CNN, The astronauts were just informed that this launch is scrubbed for today. The weather just wouldn't clear up enough to permit liftoff.
NASA and SpaceX will do this all over again in three days. The next launch attempt is slated for Saturday, May 30, at 3:22 p.m. ET.
The SpaceX Demo-2 test flight was expected to mark a major milestone for the United States on Wednesday as the first all-American flight into orbit since 2011.
But bad weather conditions had been a concern for the space agency throughout the day, and with less than 30 minutes to lift-off, the odds of acceptable launch weather were at less than 50 per cent.
Taylor called the scrub once the agency was informed of dangers posed by lightning as a result of the atmosphere being so electrically charged.
The rescheduled Falcon 9 rocket launch will still be manned by NASA astronauts Robert Behnken and Douglas Hurley, who are expected to fly the spacecraft to and from the International Space Station.
According to NASA, Behnken and Hurley were among the first astronauts to begin working and training on SpaceX's next-generation human space vehicle and were selected for their "extensive test pilot and flight experience, including several missions on the space shuttle."
Earlier during the day, NASA administrator Jim Bridenstine told reporters the mission was more than just a simple test.
"All of this ultimately is for a purpose, and that is to get to Mars," he said.
"[Behnken and Hurley] are the final step in proving the success of a public-private partnership business model that drives down costs and is going to enable us to go not just to the moon, but to go sustainably with reusable landers to the surface of the moon."
The flight demo will also lay the foundation for the space agency's Artemis program, which aims to fly "the first woman and the next man" to the moon by 2024 for long-term exploration.
"We're going to go to the moon to stay. We love Apollo. The Apollo era was fantastic. The problem is that it ended," he said.
If successful, Bridenstine said he hopes it will help make space available to more people than ever before and create a business model that will commercialize spaceflight.