Elon Musk's Starlink satellite internet service yet to be licensed in Vietnam
Starlink, a satellite internet project of Elon Musk, said on its website that it is targeting coverage in Vietnam in 2022.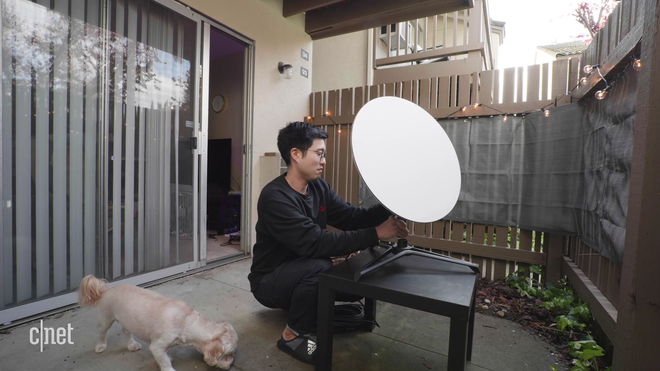 SpaceX began the public beta programme of Starlink in October, with service priced at $99 a month, in addition to a $499 upfront cost to order the Starlink kit, plus shipping. Photo: Cnet
However, a representative from the Authority of Telecommunications under the Ministry of Information and Communications said Starlink, from the billionaire's aerospace company, SpaceX, has yet to reach an agreement that enables it to provide the service in Vietnam.
"Starlink must sign a commercial agreement with a licensed domestic firm so that it would operate in Vietnam," the official said, adding that the country has yet received any specific proposals in this regard from Starlink.
According to the representative, the coverage of internet satellite service by foreign firms must be conducted in line with relevant legal regulations such as the Law on Telecommunications and international commitments like the World Trade Organisation (WTO) and the Comprehensive and Progressive Agreement for Trans-Pacific Partnership (CPTPP).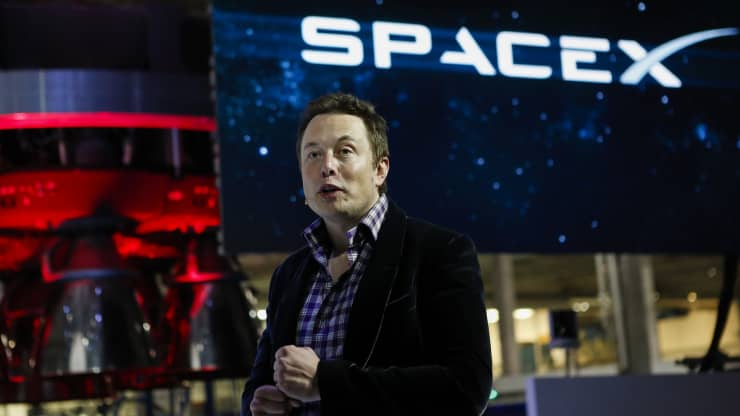 Elon Musk, CEO of Space Exploration Technologies Corp. Photo: Bloomberg|Getty Images
Therefore, it is compulsory for a foreign business to engage in a commercial deal with a local firm that has been approved to provide satellite telecom service, or establish a joint venture with a local firm.
To officially operate in Vietnam, Starlink should complete necessary legal procedures in accordance with international commitments to which Vietnam is a signatory, as well as local law, the official noted.
The Authority also suggested people and businesses to weigh up the risks before registering and putting down a deposit.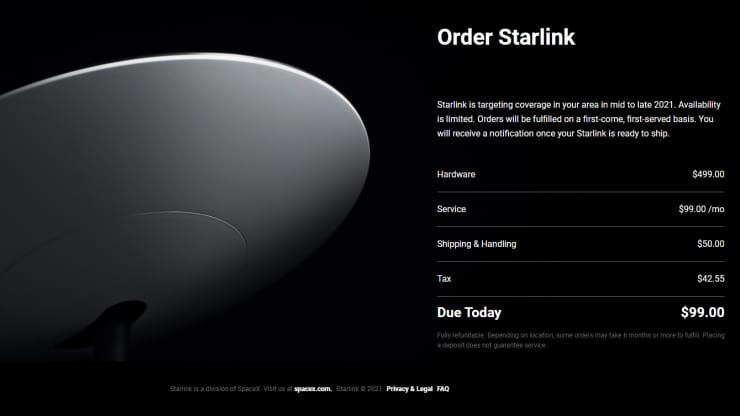 A screenshot of the preorder page of Starlink.com on Feb. 9, 2021. Photo: SpaceX
Elon Musk's SpaceX has widened the scope of the public beta test of its Starlink satellite internet service, saying it is accepting preorders from potential customers.
People in certain areas of Vietnam, including Hoan Kiem (Sword ) Lake in Hanoi and Dragon Bridge in central Da Nang city, can put deposits, with preorders available at US$99.
The company's website emphasises that the preorders are "fully refundable," but notes in fine print that "placing a deposit does not guarantee service."
During beta, users can expect to see data speeds vary from 50Mb/s to 150Mb/s and latency from 20ms to 40ms in most locations over the next several months, Starlink said. /.
SpaceX began the public beta programme of Starlink in October, with service priced at $99 a month, in addition to a $499 upfront cost to order the Starlink kit, plus shipping. The kit includes the Wi-Fi router and a user terminal, also known as a dish, to connect to the satellites.
Starlink is SpaceX's ambitious project to build an interconnected internet network with thousands of satellites, known in the space industry as a constellation, designed to deliver high-speed internet to consumers anywhere on the planet.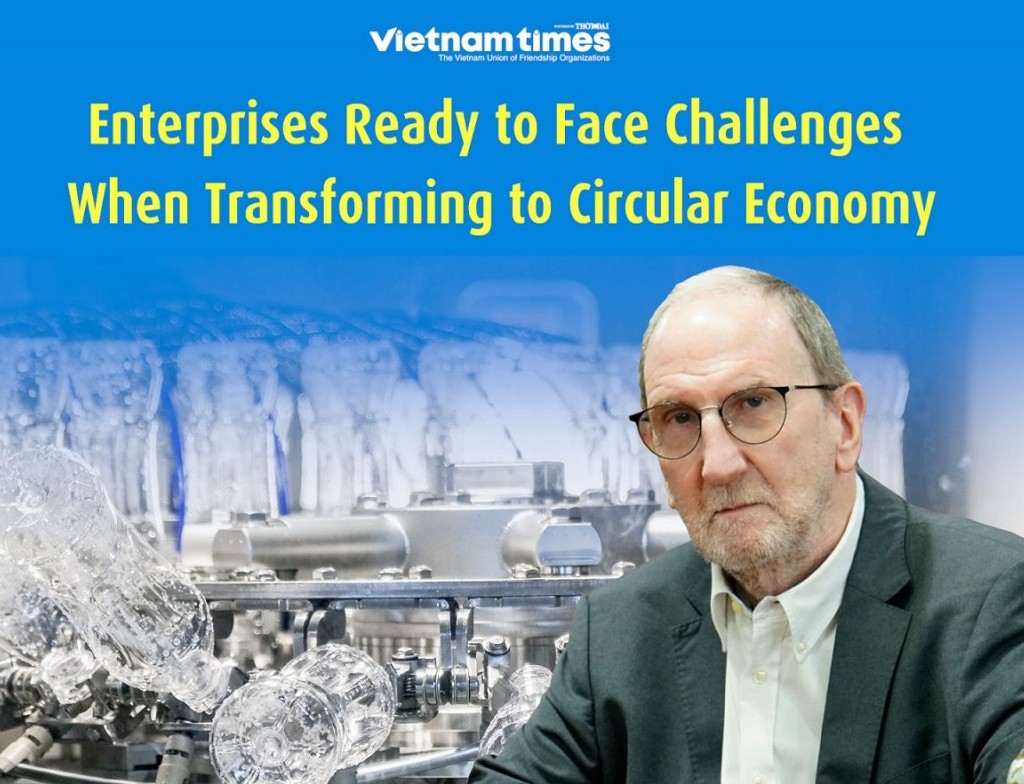 Economy
The transformation to a circular economy is a major development trend in many countries throughout the world, including Vietnam, with several environmental, economic, and social benefits. However, experts argue that, in addition to positive characteristics, the transition to a circular economy in Vietnam faces many obstacles for management agencies and the business community.
September 29, 2023 | 11:09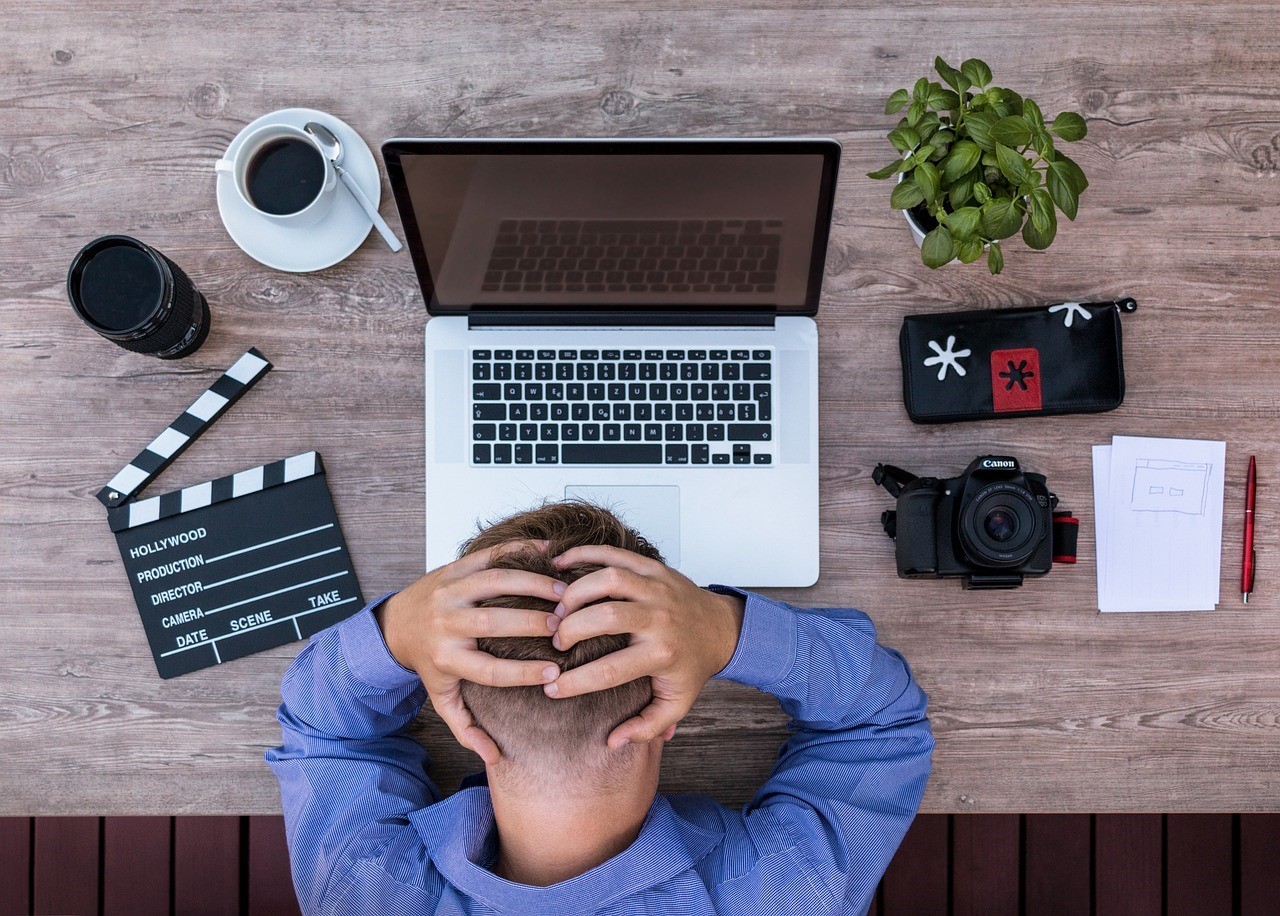 Economy
As the dust begins to settle on the monumental impact of Artificial Intelligence (AI) in the finance and media world, growing skepticism and mountain calls for regulation have got the creators of multiple AI platforms on the backfoot.
September 29, 2023 | 11:04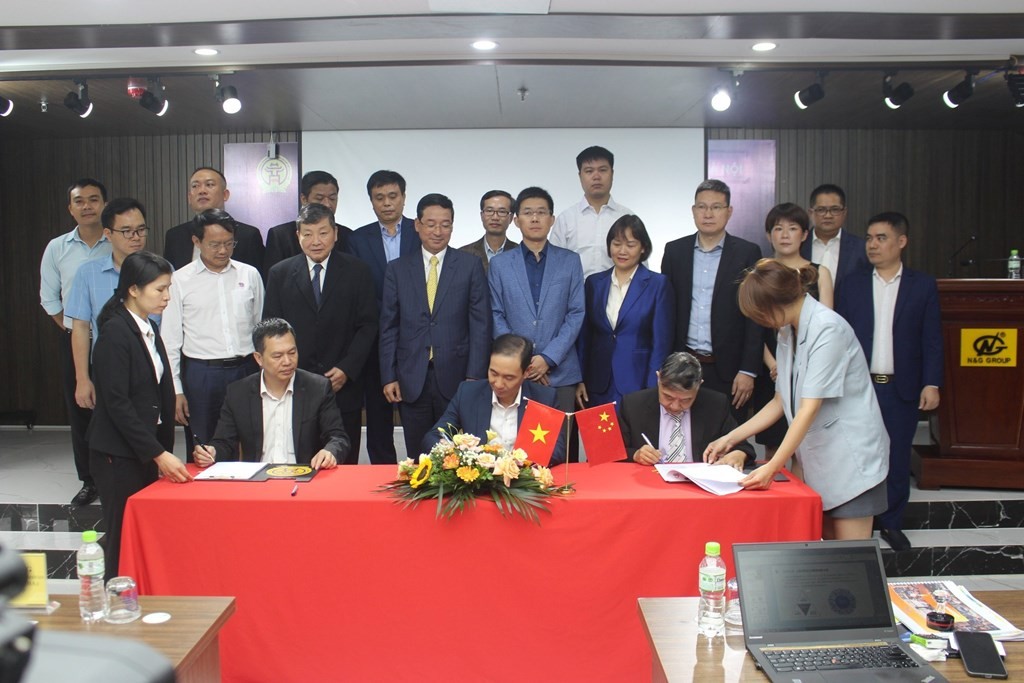 Economy
Enterprises from both Hanoi, Shanghai sides will immediately deploy investment and production preparation procedures in 2024 to soon turn the agreement into practical effect, bringing efficiency to the two sides.
September 28, 2023 | 20:19