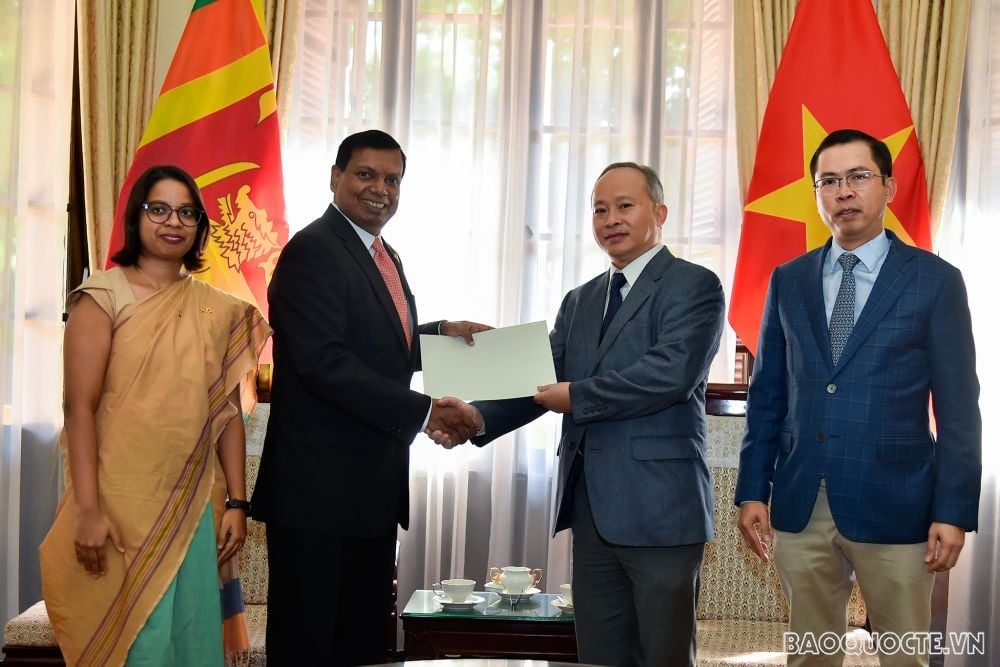 Sri Lanka supports flood-hit victims in the central region. Photo: baoquocte.vn
Together with the staff of the Embassy of Sri Lanka in Hanoi and the Sri Lankan community in Vietnam raised VND 66.5 million (Rs. 540, 000 approx.) to support relief efforts by the Government of of Vietnam relating to the massive floods and landslides in central region.
According to VNA, Deputy Director of the Southeast Asia - South Asia - South Pacific Department under the Vietnam's Ministry of Foreign Affair Pham Hung Tam hosted a reception for the diplomat, and received the donation.
Ambassador Gamage conveyed the deepest condolences and sympathies of the Government and people of Sri Lanka to the bereaved family members of the military personnel and other citizens who have passed away as a result of the natural disaster, and prayed for the speedy recovery of those injured and adversely affected.
He also stated that, at this difficult time, the Government and people of Sri Lanka continue to stand in solidarity with the Government and people of Vietnam.
He said he believes that the authorities and people in affected localities will soon overcome difficulties and stabilise their lives.
The ambassador took the occasion to once again thank the Vietnamese Government for supporting the Government of Sri Lanka with medical supplies for preventing COVID-19 worth 30,000 USD.
For his part, Tam expressed gratitude for the embassy and Sri Lanka people in Vietnam for assistance they have given to Vietnamese people and flood victims in particular.
Mutual support between the two nations in difficult times are practical actions to celebrate the 50th anniversary of bilateral diplomatic relations, he said.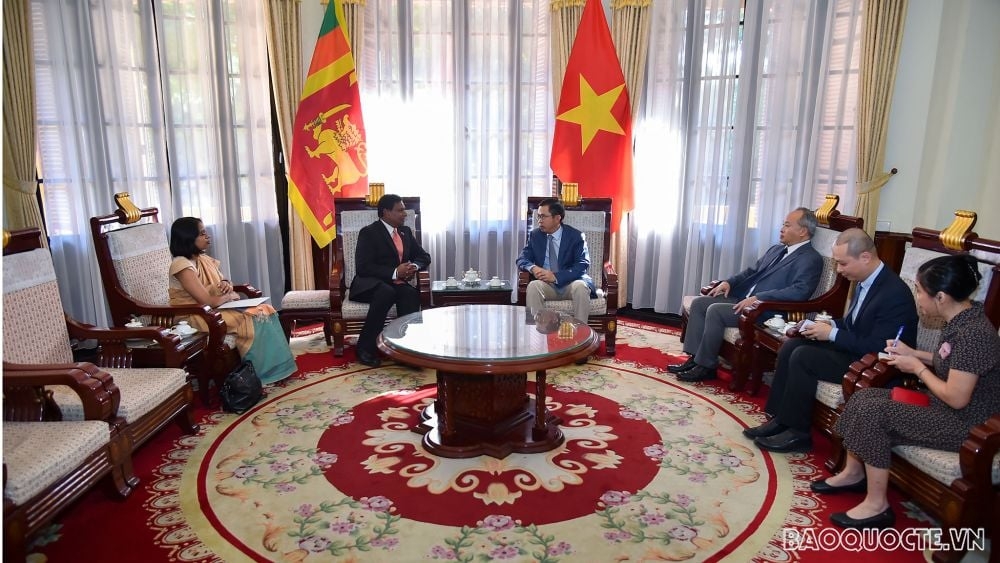 At the reception. Photo: baoquocte.vn
Since October 6, the central region of Vietnam has experienced prolonged and heavy rains, storm surge, and strong winds, leading to severe flooding and landslides. As of October 29, 214 people have been killed or reported missing, according to the Vietnam Disaster Management Authority.
The Asian Development Bank (ADB) also has approved a 2.5 million USD grant to assist the Government of Vietnam in providing emergency and humanitarian services to residents affected by the recent floods in the country's central region.
The grant is funded by the Asia Pacific Disaster Response Fund, which was designed to provide support to ADB's developing members affected by major natural disasters.
"We commend the Government of Vietnam for their quick emergency response to the disaster," said ADB Country Director for Vietnam Andrew Jeffries. He added that ADB's grant will augment the wider government response to deliver immediate, life-saving assistance to people who need it the most, especially people who were already experiencing adverse economic impacts due to the coronavirus disease pandemic./.
Hannah Nguyen