Vietnamese Ambassador to Sri Lanka Pham Thi Bich Ngoc (second from left) presents the aid to help the Government and people of the Maldives fight the COVID-19 pandemic. Photo: VNA
Speaking at the handover ceremony in the Sri Lankan capital of Colombo, Vietnamese Ambassador to Sri Lanka Pham Thi Bich Ngoc spoke highly of the thriving Vietnam-Maldives relations and emphasised the significance of the aid.
On behalf of the Government of the Maldives, Maldivan Ambassador to Sri Lanka Omar Addul Razak expressed his gratitude for the assistance from Vietnam, adding that the gift is not only material support but also a great source of spiritual encouragement to the Maldives in this difficult pandemic period.
The number of COVID-19 cases in the Maldives edged past the 8,000 mark on September 1, according to data from the Health Protection Agency (HPA).
The HPA confirmed 199 new cases, including those of 145 Maldivian nationals and 54 foreign citizens, raising the total case count to 8,003.
HPA data showed that there are 2,709 active cases of COVID-19 spread across 41 inhabited islands and 16 resorts, and 162 patients have been hospitalized for treatment.
The Maldives is currently experiencing a second wave of infections that accelerated when the country opened its borders to tourists on July 15. Active cases include 16 tourists and 29 staff.
There are currently 1,395 individuals in isolation. A total of 5,265 patients have recovered from the virus so far, while 29 people have died in the nation of 340,000 people.
Health officials and political authorities have warned that a continued increase in reported COVID-19 infections may warrant a second lockdown.
The Indian Ocean archipelago re-opened its luxury resort islets in mid-July after a months-long lockdown, and did not require visitors to be tested or carry virus-free certificates when entering the country as the authorities hope for return of tourists after international flights restarted.
However, the Maldives has to tighten entry requirements for tourists after a spike in coronavirus infections at more than a dozen resorts.
Under the new guidelines, all tourists will be required to present a negative COVID-19 test result on arrival.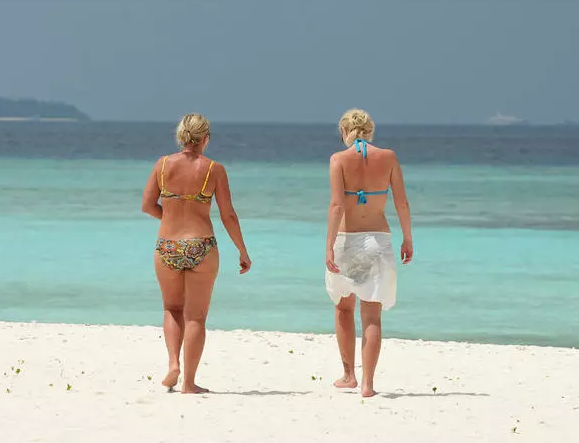 The Maldives has tightened entry requirements for tourists after a spike in coronavirus infections at more than a dozen resorts. Source: IBRAHIM FAID AFP
Tourism is the major economic driver for the Maldives, a tropical island paradise popular with honeymooners and celebrities.
But only 5,200 tourists visited the country in the month since July 15 -- a fraction of the pre-pandemic 141,000 monthly average.
Meanwhile, Vietnam recorded no new cases on September 2 morning, marking the fourth consecutive day without infections in the community.
The total number of COVID-19 cases detected in the country remained at 1,044, according to the National Steering Committee for COVID-19 Prevention and Control.
As many as 735 patients have been successfully treated, while 34 others died of the disease. Most of the deceased were elderly patients with underlying health conditions.
While countries around the world face severe mask and supplies shortages, Vietnam's governments, businesses, and people have been began to support and provide material assistance to nations struggling to equip frontline medical workers. Vietnam has been highly appreciated by many countries for the spirit of solidarity. Although it is also affected by COVID-19, Vietnam is still willing to share resources, provide medical assistance and create favorable conditions for citizens of countries to stay here.
The aid illustrates Vietnam's continued willingness to assist other countries on a bilateral and multilateral basis to the best of its abilities even as it continues to remain cautious about managing its own coronavirus challenge at home./.
Hannah Nguyen