Local Friendship Unions Bring a Happy New Year to the Needy
The local Friendship Union presented gifts to the needy in celebration of the Lunar New Year (Tet), the biggest and most important traditional festival of the Vietnamese people.
The provincial Unions of Friendship Organizations make efforts to bring a warm and happy New Year to the poor.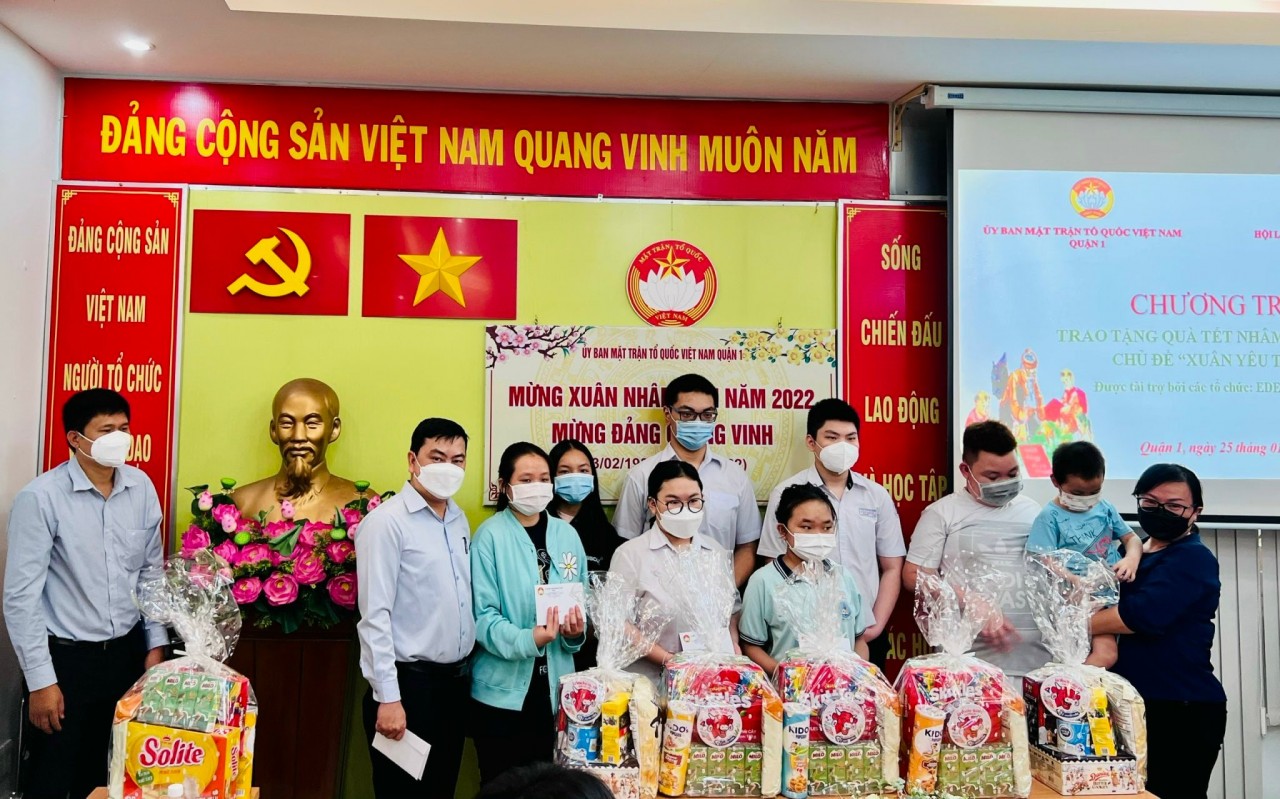 Ho Chi Minh City Union of Friendship Organizations brought the joy of Tet to the economically challenged. Source: HUFO
From Jan. 23 to 26, the Ho Chi Minh City Union of Friendship Organizations (HUFO) held its Lunar New Year charity program: Xuan Yeu Thuong (The Spring of Love).
HUFO has mobilized foreign non-governmental organizations (NGOs) operating in the city to sponsor Tet gifts for people in difficult circumstances.
The total number of Tet gifts is 930 packages, with a value of VND 840 million (USD 37,000). Each gift is worth VND 500,000.
Accordingly, Eden Social Welfare Foundation sponsored 50 gifts, worth VND 25 million (USD 1,087); WAR organization sponsored 10 gifts, worth VND 5 million (USD 362); Project Vietnam Foundation (PVF) sponsored 20 portions, worth VND 10 million; Taiwan Fund for Children and Families (TFCF) funded 100 gifts, worth VND 50 million and Buddhist Compassion Relief Tzu Chi Foundation gifts 750 packets worth VND 750 million.
The gifts were delivered to the needy in several receiving locations including Go Vap District Women's Union, District 4 People's Committee, District 8 People's Committee and District 1's Vietnam Fatherland Front Committee.
These acts were part of the yearly traditions of HUFO to lessen the burden of hardships for several families facing economic difficulties in the city and to help them have a happy and peaceful Lunar New Year.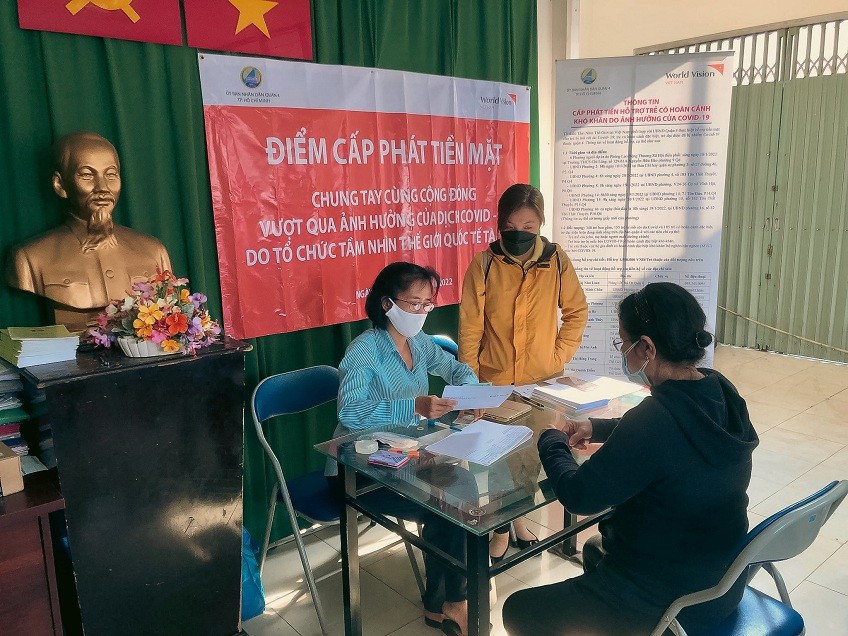 World Vision Vietnam aims to take care of the social welfare of the marginalized groups in the community, especially during the Covid-19 prevention and control process.
Within the framework of the emergency support package for HCM City, from Jan. 18 to 20 World Vision Vietnam distributed cash to children from households heavily affected by the Covid-19 pandemic in District 4.
With a total value of USD 25,000, World Vision Vietnam provided cash support to 340 children (approximately USD 66 each), including orphans (parents/caregivers who have passed away due to Covid-19) and sponsored children that are vulnerable to Covid.
World Vision Vietnam would like to share with families this support package, especially when the 2022 Lunar New Year is just around the corner.
The Tzu Chi Foundation on Jan. 24 visited and presented 200 gift packages to poor, near-poor, and disadvantaged households affected by the Covid-19 pandemic in five border communes in Quan Ba district of Ha Giang province.
On Jan. 25, Tzu Chi, with support from the locality, distributed Tet gifts to another 500 disadvantaged households in Tan Chau town, the southern province of An Giang. Each gift included VND 700,000 cash and 20kg of rice.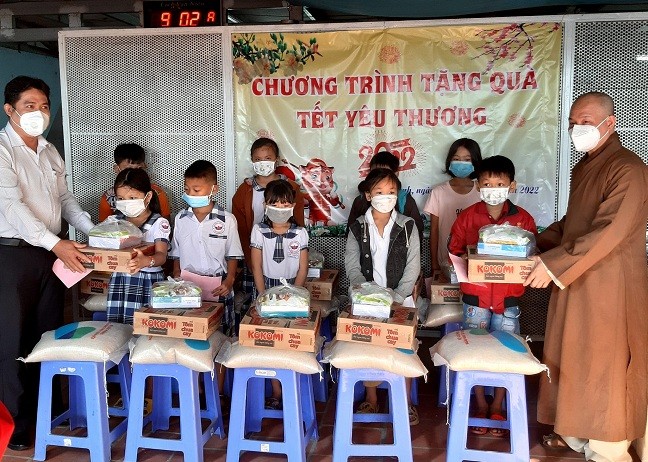 The Union of Friendship Organizations of Mekong Delta province of Ben Tre and spouses present gifts to children.
Earlier, on Jan. 23, the Ben Tre Union of Friendship Organizations in collaboration with the provincial Association for Liaison with Overseas Vietnamese presented Tet gifts to 500 poor and disadvantaged households at Tan Thach Commune, Chau Thanh District.
500 Tet gifts (each including rice, instant noodles, soy sauce, cooking oil and nutritional powder worth VND 300,000) were handed over to poor households, near-poor households, those living just above the poverty line, and people with difficult circumstances.
22 health insurance cards were presented to disadvantaged children, each gift given is practical support to help them celebrate Tet and rise in life.
For the coming New Year, Venerable Thich Tri Hue, deputy head of the Charity Committee of Vietnam Buddhist Sangha Chapter in Ben Tre province wishes everyone a new year full of with happiness, and for people to always be healthy.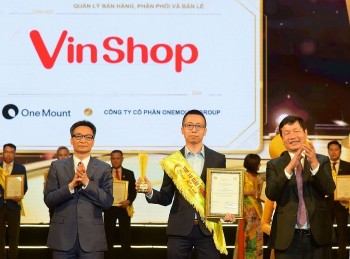 Viet's Home
The One Mount Group was recently been honored by Google as the industry's best practice in digitally transforming logistics and supply chains in 2021 at the Google Cloud Customer Award. This is also the only business in Southeast Asia to receive this award.