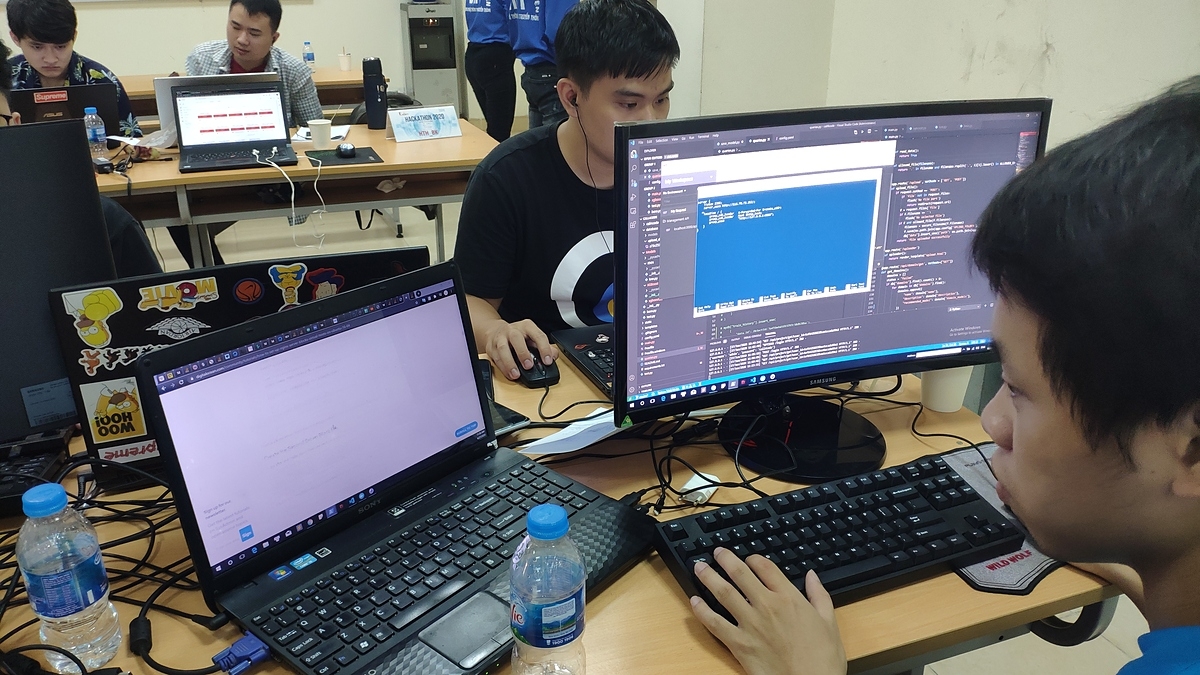 Photo: School of Information and Communication Technology (SoITC)
Recently, Microsoft Corporation and International Organization for Migration (IOM) Vietnam officially launched a joint project titled "Strengthening access to online skills training for young workers in Vietnam" (2020-2021).
The partnership is an extension of Microsoft's on-going Global Skills Initiative (GSI) that was launched in 2020 to address growing employment challenges resulting from the impact of COVID-19 pandemic.
In the pilot phase of the project, the online digital learning platform will be designed to provide 3,000 internal migrant workers in the industrial and export-processing zones and vocational students in Ho Chi Minh City, Binh Duong, and Dong Nai provinces opportunities to develop basic and necessary digital skills for employability and access to digital society.
Speaking at a ceremony held in HCM City to kick off the project, Mihyung Park, IOM Vietnam's chief of mission, said, "Digital literacy and digital skills are fundamental in today's society. The labour market is changing fast with automation, and it will have significant impacts on young workers, including migrant workers. Unless they have easy access to upskilling opportunities, it is highly likely that they will be left behind. Also digital skills are essential to the well-being of migrants as it supports and facilitates integration in their new communities."
Pham Vu Quoc Binh, deputy head of the Directorate of Vocational Education and Training, said, "We are aware of the importance of digital transformation in vocational education…and preparing for that process."
The partnership with international organisations and technology corporations seeks to promptly strengthen the legal and policy frameworks, foster capacity building and adopt digital transformation across the board in the vocational education system, he added./.
Hannah Nguyen