Strengthening the Vietnamese Business Community in Thailand
The State Committee for Overseas Vietnamese Affairs, the Ministry of Foreign Affairs on March 4, coordinated with the Vietnamese Embassy in Thailand to organize a dialogue forum with overseas Vietnamese business people on investment and trade.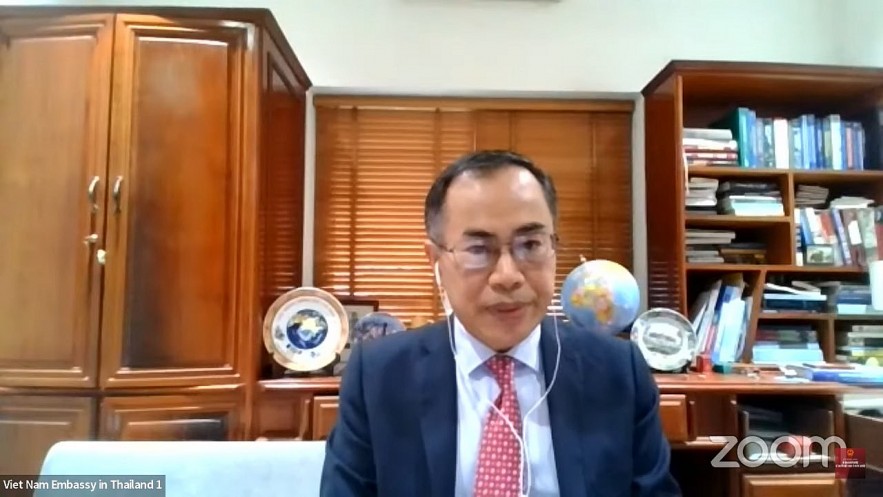 Phan Chi Thanh, Vietnamese Ambassador to Thailand, spoke at the forum.
Speaking at the forum's opening, Phan Chi Thanh, Vietnamese Ambassador to Thailand, said that the economic cooperation between Vietnam and Thailand had developed positively.
Thailand is the eighth largest investment partner out of 140 countries and territories investing in Vietnam, with 645 projects and total capital of over US$13 billion. Major Thai investors consider Vietnam a potential market, and they have plans to expand their investment in Vietnam. However, investment projects in Vietnam of overseas Vietnamese enterprises in Thailand are still modest.
In trade, Thailand is Vietnam's largest partner in ASEAN. Two-way turnover in 2021 has reached approximately US$19.5 billion.
With a population of 70 million people in Thailand and approximately 100 million in Vietnam's high growth rates, Vietnam and Thailand are each other's potential export and investment markets. However, there are still not many overseas Vietnamese enterprises among the import-export enterprises in Vietnam.
"We find that strengthening trade and investment through connecting overseas Vietnamese businesses in Thailand and Vietnamese localities and businesses is an effective channel. This is to attract FDI and can also be similar to the situation of businesses of overseas Vietnamese in some countries around the world," he said.
The ambassador hoped that overseas Vietnamese enterprises would understand Vietnam's trade and investment policies through this forum.
"I suggest that businesses attending today's forum send the organizers their names and addresses to connect. The Vietnamese Embassy in Thailand is expected to coordinate with the State Committee for Overseas Vietnamese Affairs to organize an investment and trade promotion trip to Vietnam for overseas Vietnamese businesses in Thailand in 2022," he said.
Vu Ba Phu, director of the Trade Promotion Agency and Vu Van Chung, deputy director General of Foreign Investment Department mentioned policies to encourage trade, attract investment and guide overseas business people; he also chaired an online session with overseas business people to provide information on policies and answer questions on trade and investment.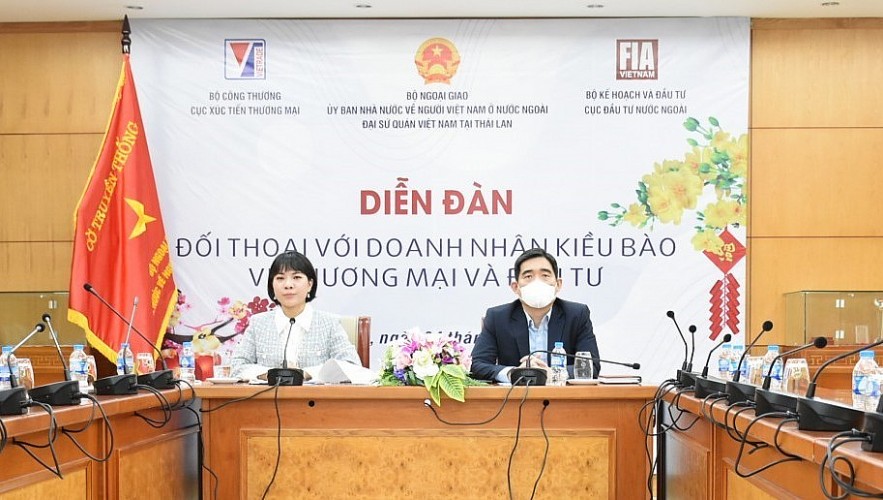 Overseas businesses will understand Vietnam's trade and investment policies.
Phan The Tuan, vice chairman of the People's Committee of Bac Giang Province and Tran Ngoc Tinh, deputy director of the Department of Planning and Investment, gave information about the cooperation between overseas Vietnamese and the locality. This is to increase the export of Vietnamese goods abroad and local investment opportunities.
Ho Van Lam, president of the Thai-Vietnam Business Association, and Luong Xuan Hoa, president of the Vietnamese People Association in Udon Thani, expressed the aspirations of many overseas business people in Thailand. They want to cooperate in trade, bring Vietnamese products to the Thai market and increase investment in Vietnam, especially in services and tourism.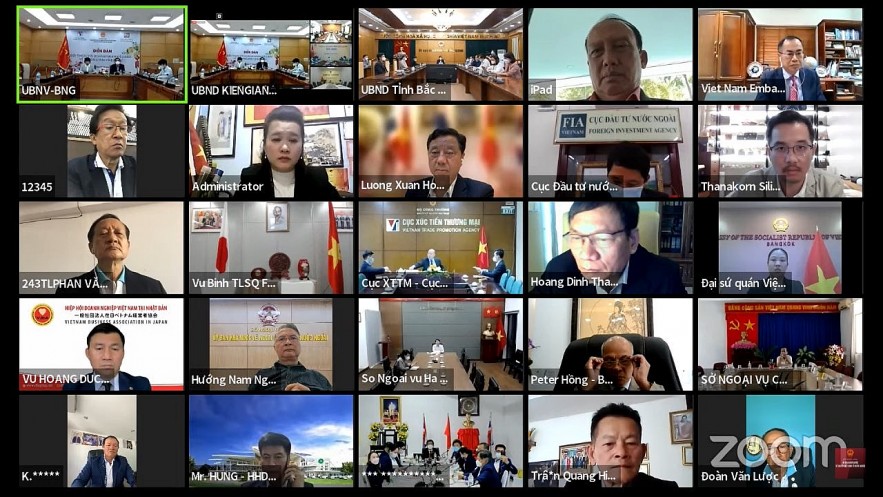 The forum has the participation of expatriates.
Deputy Minister Pham Quang Hieu appreciated the contributions of the overseas Vietnamese. He hoped that they would continue to distribute Vietnamese goods, especially in the main markets of Vietnamese goods, markets where Vietnam had signed free trade agreements.
He wants the overseas Vietnamese to follow the country's development and consider investment opportunities for cooperation innovation, in line with the development trend of the world.
Deputy Minister Pham Quang Hieu also hoped that ministries and localities would continue to strengthen the work of overseas Vietnamese build a favourable and friendly environment for the overseas Vietnamese community in investment, production and business activities.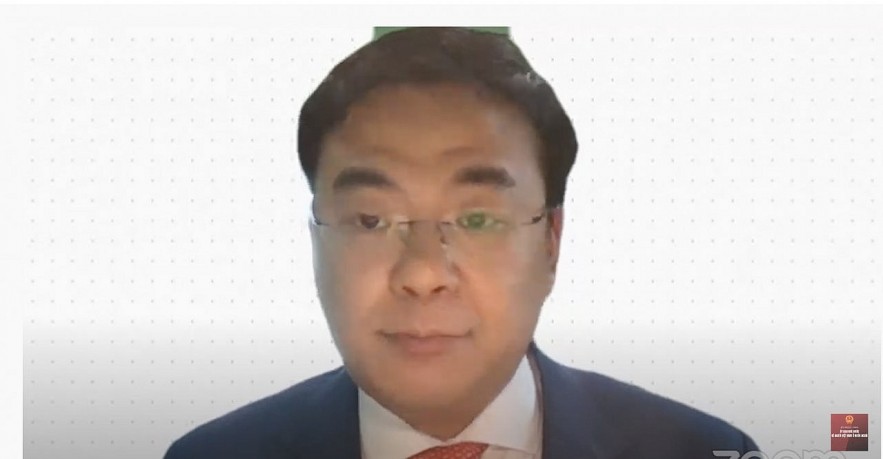 Deputy Minister Pham Quang Hieu spoke at the forum.
"With the close direction of the Party and Government and the contributions of the overseas Vietnamese businesses, I believe that Vietnam will overcome difficulties. We will continue to achieve breakthroughs, affirm the country's good image and Vietnamese people," said the deputy minister.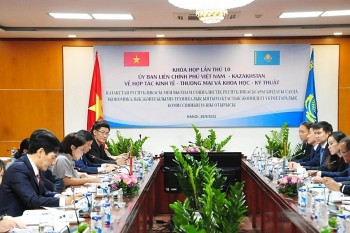 Friendship
The 10th session of the Vietnam-Kazakhstan Intergovernmental Committee on economic-trade and scientific-technical cooperation was held in Hanoi on September 26.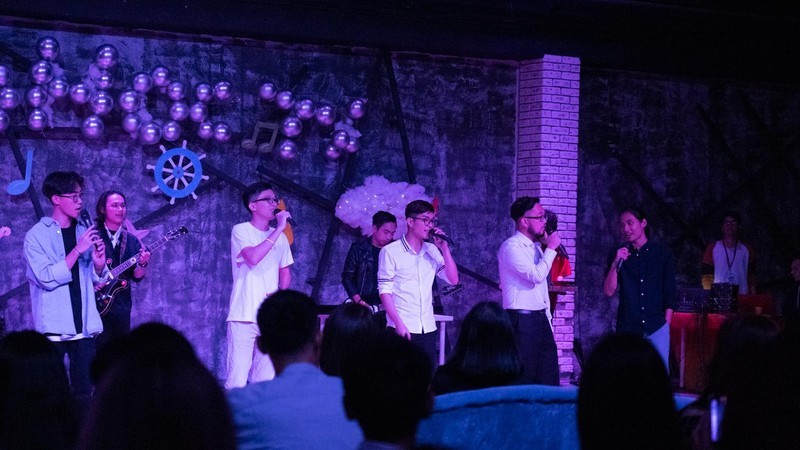 Overseas Vietnamese
In Moscow, Russia, a group of Vietnamese students named "Vietnam-Russia, Arms in Arms" organized the music night, entitled "The Journey of Youth," on September 25, to promote culture and raise funds for charity. The program attracts hundreds of Vietnamese and Russian students.
September 28, 2022 | 06:09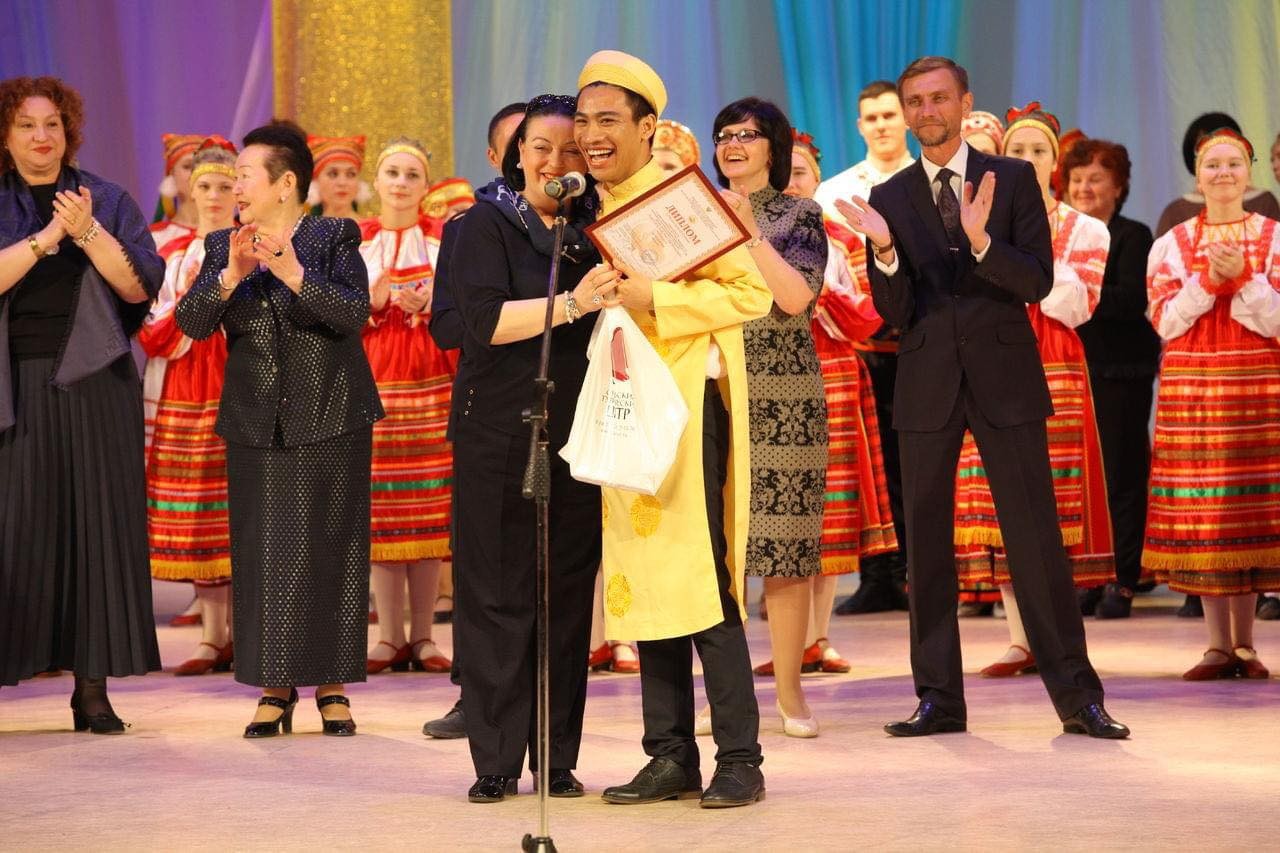 Overseas Vietnamese
In an exclusive interview with the VietnamTimes, opera singer Khac Hoa discussed his ongoing journey to bring Vietnamese elements to the Western-biased world of classical music.
September 26, 2022 | 12:17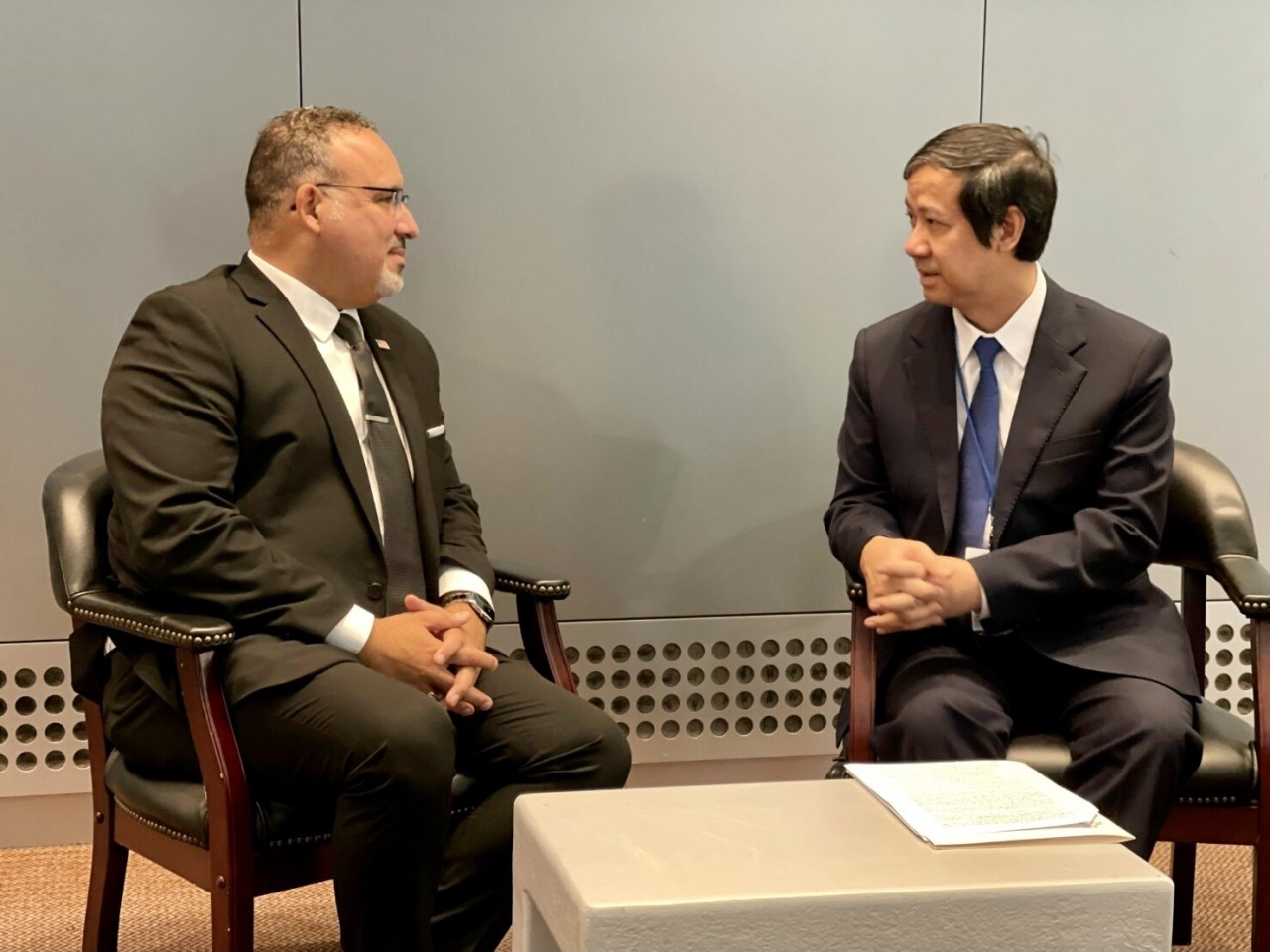 Overseas Vietnamese
Vietnam hopes the US will help the country develop general education and creating a firm foundation for the training of high quality human resources in the country.
September 26, 2022 | 12:01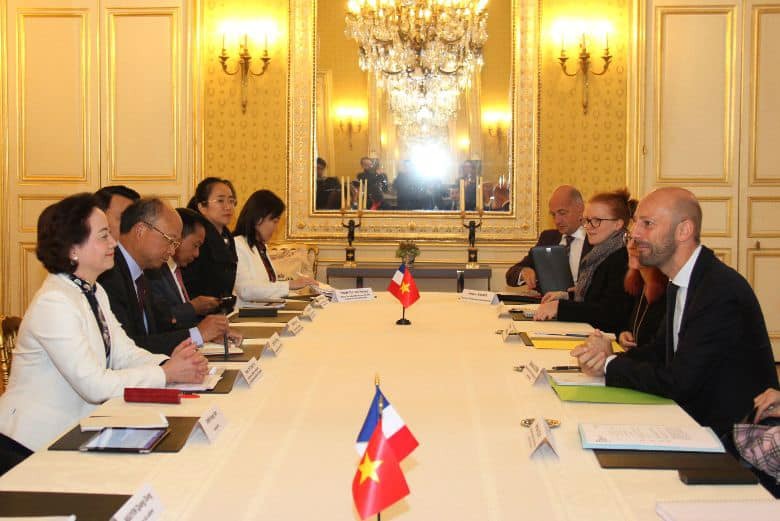 Overseas Vietnamese
Within the framework of the Vietnam-France cooperation agreement on civil service and administrative modernisation for the period 2022-2025, from September 23 to 27, the Minister of Home Affairs led a delegation visited and worked in France.
September 24, 2022 | 16:21