Asia's wealthiest man joins club of world's 10 richest, together with Bill Gates, Mark Zuckerberg
Reliance Industries Chairman and Managing Director Mukesh Ambani have entered the world's top 10 billionaires' club for the first time, making him the only Asian tycoon in the exclusive club of the world's top 10 richest people, according to the Bloomberg Billionaires Index.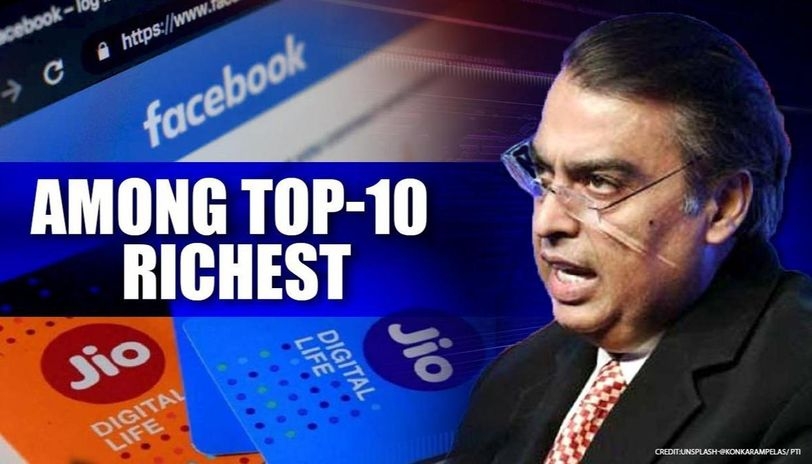 Mukesh Ambani now world's ninth richest, added $28 billion to fortune in 4 months. Photo: Republic World
The Fortune today June 23 reported that the net worth of Mukesh Ambani, chairman of Reliance Industries Ltd., has jumped to $64.5 billion, making him the only Asian tycoon in the exclusive club of the world's top 10 richest people, according to the Bloomberg Billionaires Index. He overtook Larry Ellison of Oracle Corp. and France's Francoise Bettencourt Meyers, the wealthiest woman, to reach the No. 9 spot.
Ambani, who owns 42% of Reliance, has benefited from a flurry of investment into the company's digital unit, Jio Platforms Ltd., that Reliance said has made it net-debt free ahead of a March 2021 target. The shares of the Indian conglomerate have doubled from a low in March, just as other billionaires on the list have been hit by the impact of the coronavirus pandemic.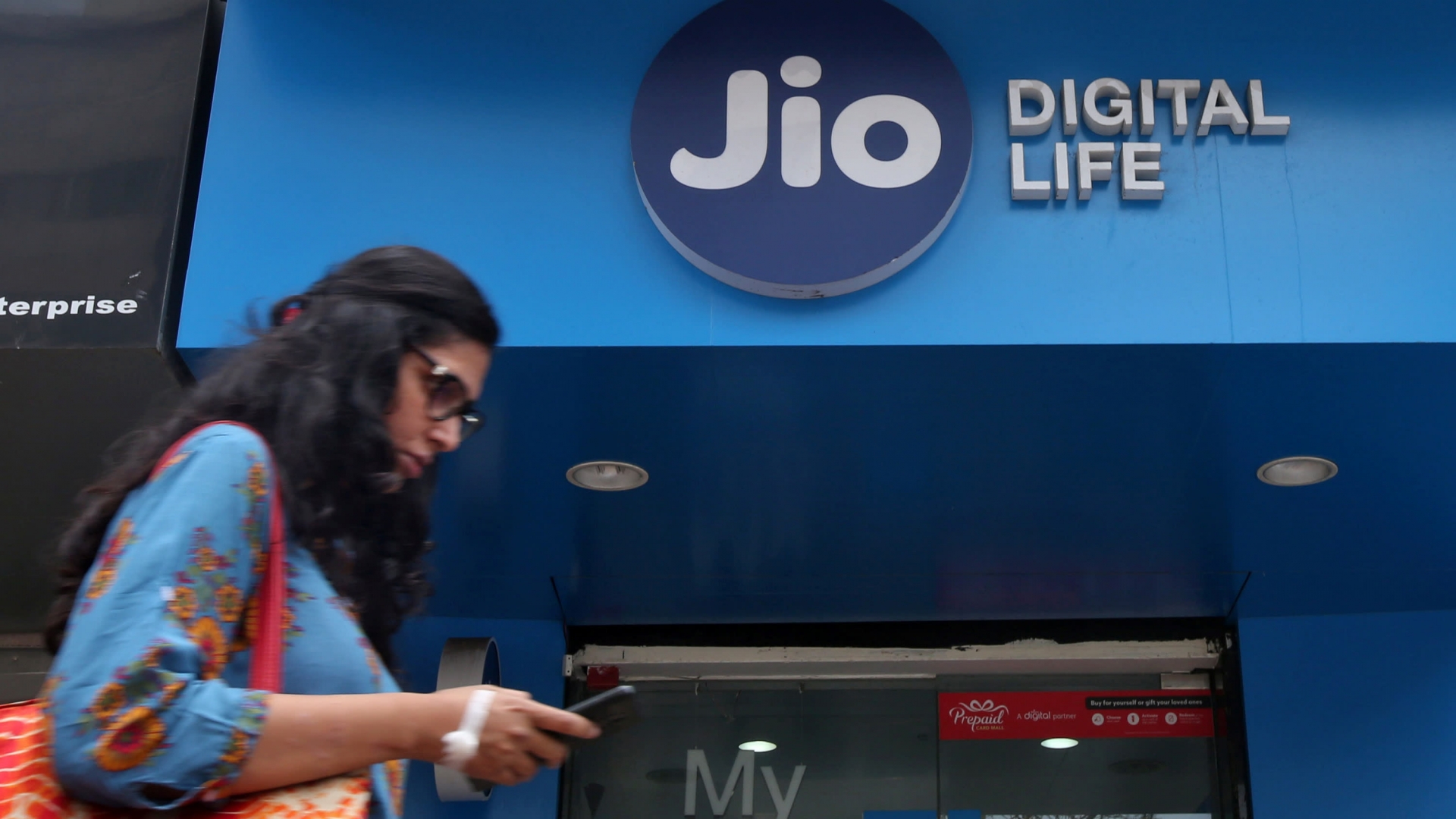 A woman walks past a mobile store of Reliance Industries' Jio telecom unit in Mumbai. Photo: Reuters
It is noted that under Ambani's leadership, Reliance has grown from an oil and energy company into a sprawling conglomerate that includes retail shops, a mobile and broadband carrier, digital platforms and more.
Ten firms including Facebook Inc., General Atlantic, Silver Lake Partners, and KKR & Co. have poured a total USD 15.2 billion into Jio, pending regulatory clearances. Saudi Arabia-based Public Investment Fund (PIF) was the latest to invest, according to a statement from Jio on Thursday.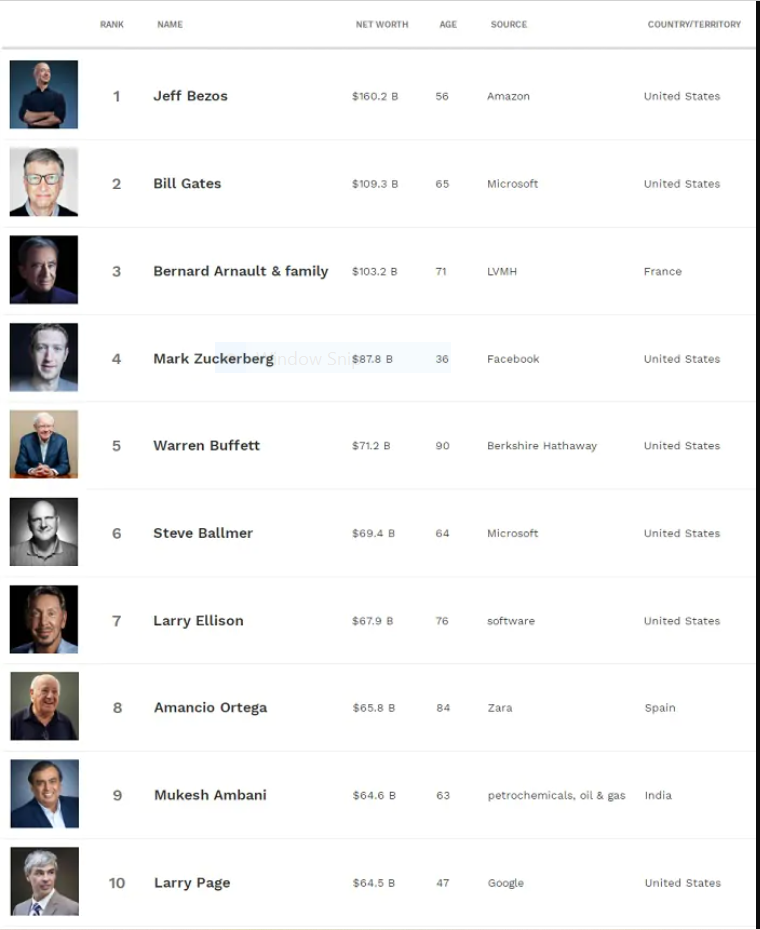 Forbes Real Time Billionaire Index screenshot
Ambani got his start in the family's business in the early 1980s, when his father, Dhirubhai Ambani, summoned him back to India to oversee construction of a polyester mill after a year at Stanford Business School. The Ambanis began to buy up suppliers as well as petrochemical plants and oil refineries and eventually built the company into a fabrics, textiles and energy empire.
Dhirubhai died of a stroke in 2002 without leaving a will, triggering a feud between Mukesh and his brother, Anil. In a settlement brokered by their mother, the brothers split the family business. Mukesh retained control over the refining, petrochemicals, oil and gas, and textiles operations, while Anil took the telecommunications, asset-management, entertainment and power-generation businesses.
In 2013, the brothers announced a US$220 million pact to share a fibre-optic network, their first deal since splitting the Reliance empire. Parts of Anil's operations have since struggled, with a unit of his Reliance Communications Ltd. filing for bankruptcy last year.
(Source: Bloomberg)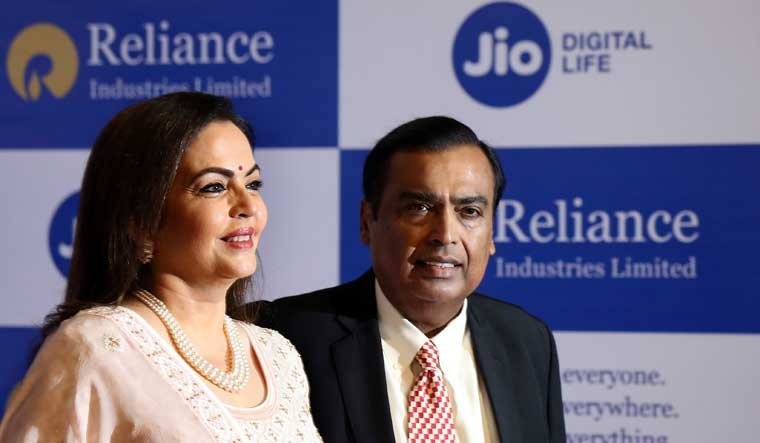 RIL Chairman Mukesh Ambani with wife Nita Ambani. Photo: AP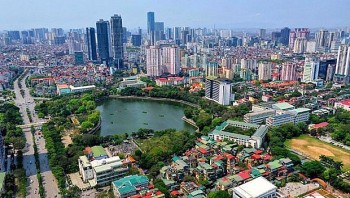 National
Vietnam News Today (Jan. 29): Quang Ninh: Cross-border trading with China resumed after Tet; Hanoi in the world's top three culinary destinations: Tripadvisor; Intertwined opportunities, challenges for Vietnam's economy in 2023; Supermarkets, traditonal markets gradually resume normal operations amid abundant supply.