Students winning international Olympic awarded Labor Medals
12 students who won gold and silver medals at international Olympics competitions in 2020 were awarded Labor Medals. Many students received certificates of merit from the Prime Minister and the Minister of Education and Training.
On January 8, the Ministry of Education and Training held a ceremony to commend high school students who won the international Olympics in 2020, with the participation of Prime Minister Nguyen Xuan Phuc. At the ceremony, many students were honored to be awarded the Labor Medal by the State President and Certificates of merit by the Prime Minister.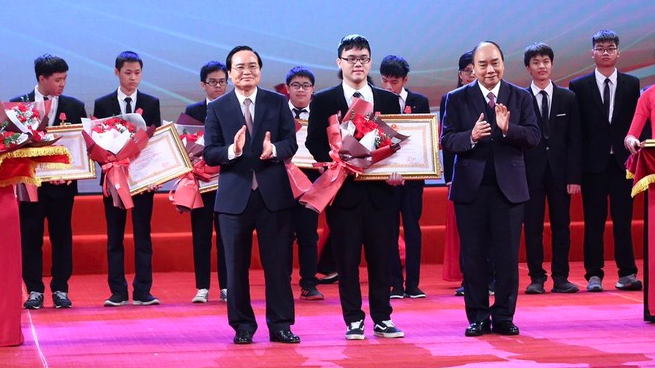 Photo: Thanh Nien
All students who took part in 2020 international Olympics won
Vietnam has 5 groups, with a total of 24 students participating in the regional and international Olympics, including 1 information technology delegation participating in the Asia-Pacific Olympics and 4 groups participating in the international Olympics of maths, chemistry, biology, and information technology. The Vietnamese students have brought home outstanding achievements. All participating delegations had gold medal winners, 100% of the students taking the exam won. In total, Vietnam received 9 gold, 8 silver, 5 bronze medals, and 2 certificates of merit.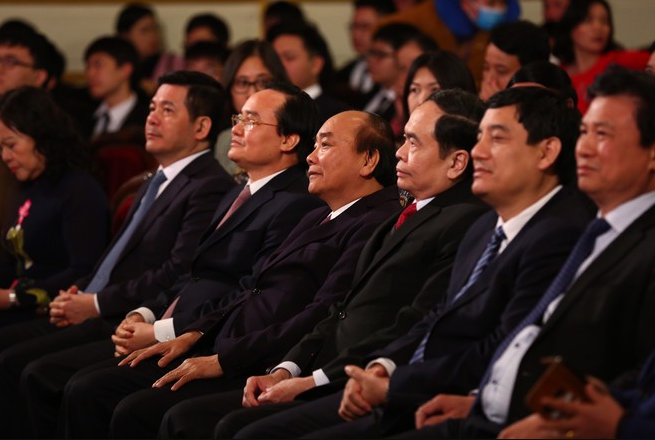 Photo: Thanh Nien
In particular, at the international Chemistry Olympics, all four contestants won gold medals, ranked second globally. In which, Ly Hai Dang achieved 97/100 points, ranked 5th out of 231 contestants. This is the highest achievement of Vietnam in the international chemistry Olympics ever. At the International Mathematical Olympics (IMO), for the first time, a student in grade 10, Ngo Quy Dang, High School for Gifted Students (Hanoi National University), won a gold medal. Notably, this year, Vietnam has 1 female member, Chu Thi Thanh. In the 46-year history that Vietnam joins IMO, the number of female students is only about 4%.
The Ministry of Education and Training affirmed: "The groups of Vietnamese students participating in the regional and international Olympics have left a good impression on the hearts of global friends, highly appreciated by public opinion. This year's outstanding result is a great encouragement for Vietnamese students as they have to overcome difficulties due to the pandemic".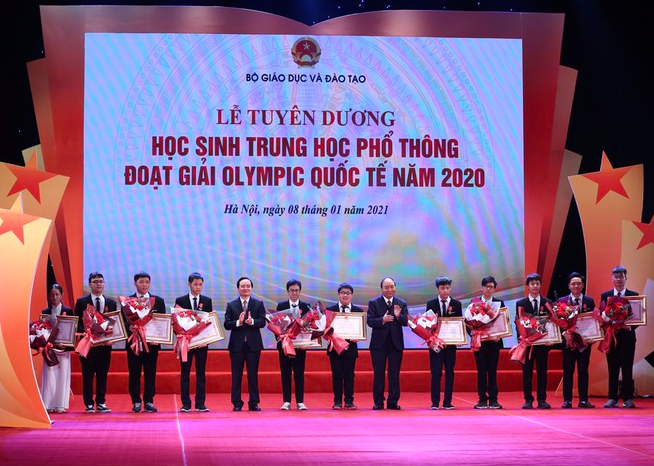 Photo: Thanh Nien
Great appreciation towards teachers
Speaking at the ceremony, Minister of Education and Training Phung Xuan Nha affirmed: "This result has fostered and nurtured the aspirations of the young generation of Vietnam to develop the country".
The head of Education and Training Ministry also emphasized: "In order to achieve the above achievements, in addition to the efforts of the students themselves, we respectfully thank and acknowledge the efforts of localities and schools; we appreciate the merits of teachers who have spent a lot of time and enthusiasm in teaching, selecting and training regional and international Olympic teams, as well as the fostering of gifted students in the country".
Photo: Thanh Nien
On behalf of the Ministry of Education and Training, Nha respectfully congratulated and thanked the parents who have been diligent in teaching, caring, and creating favorable conditions for children to learn, practice, and strive to get high results, bring glory to the children themselves, to their families, and to the country.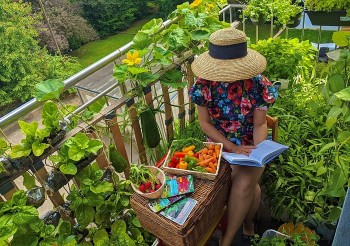 Overseas Vietnamese
An amaetur farmer, Chang Nguyen taught herself to build a small green space on her balcony.
Multimedia
In September, some isolated resorts in Sa Pa, Lao Cai Province and Hoa Binh Province have welcomed tourists with negative test results for Covid-19 within 72 hours.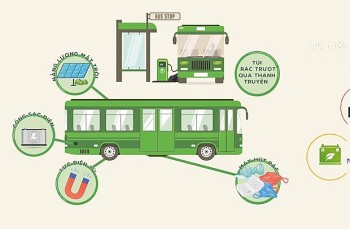 Viet's Home
Up to 800 initiatives on environmental protection have been submitted by Vietnamese youth to the British Council after only two months of launching.