Stunning corners to take check-in photo in Ho Chi Minh City Museum of Fine Arts
The corridor overlooking Bitexco tower and the spiral staircase are two among many beautiful corners in Ho Chi Minh City Museum of Fine Arts that visitors love take photos with.
Located at 97A Pho Duc Chinh street, distric 1, Ho Chi Minh City Museum of Fine Arts was once owned by Hua Bon Hoa (usually called Uncle Hoa), one of the four richest men in Saigon in late nineteen centery.
The house was a harmony of the French architectural style of the late 19th and early 20th centuries and Eastern style, which is shown through the tile roofs, ceramic columns and ceramic pattern on the roof. This place attracts art lovers, architecture fans, or those who simply want to take photo with this special house.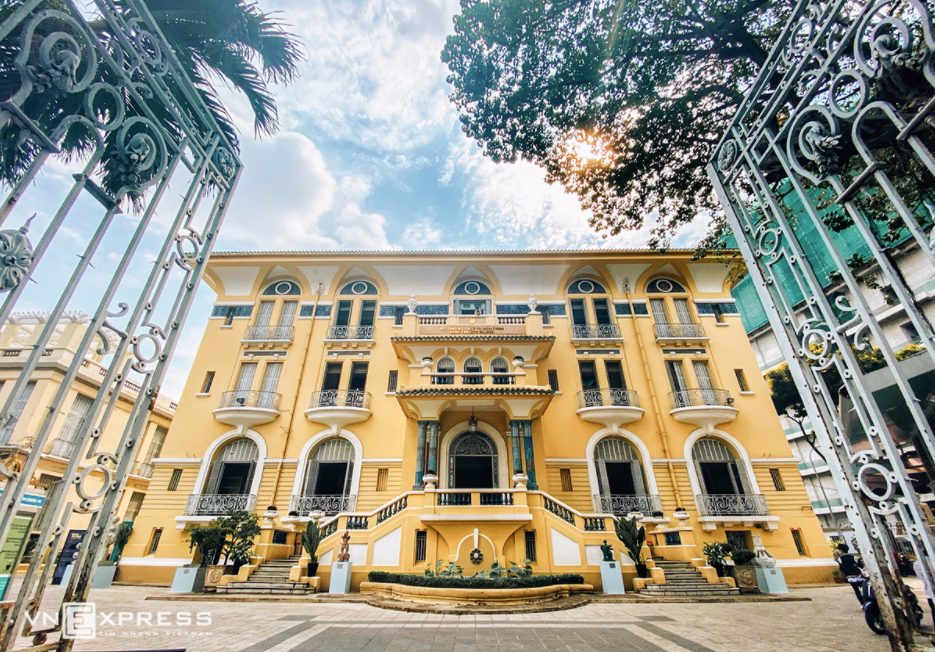 The most famous corner in the museum is the corridor overlooking the courtyard of building no.1. (Photo: VN Express)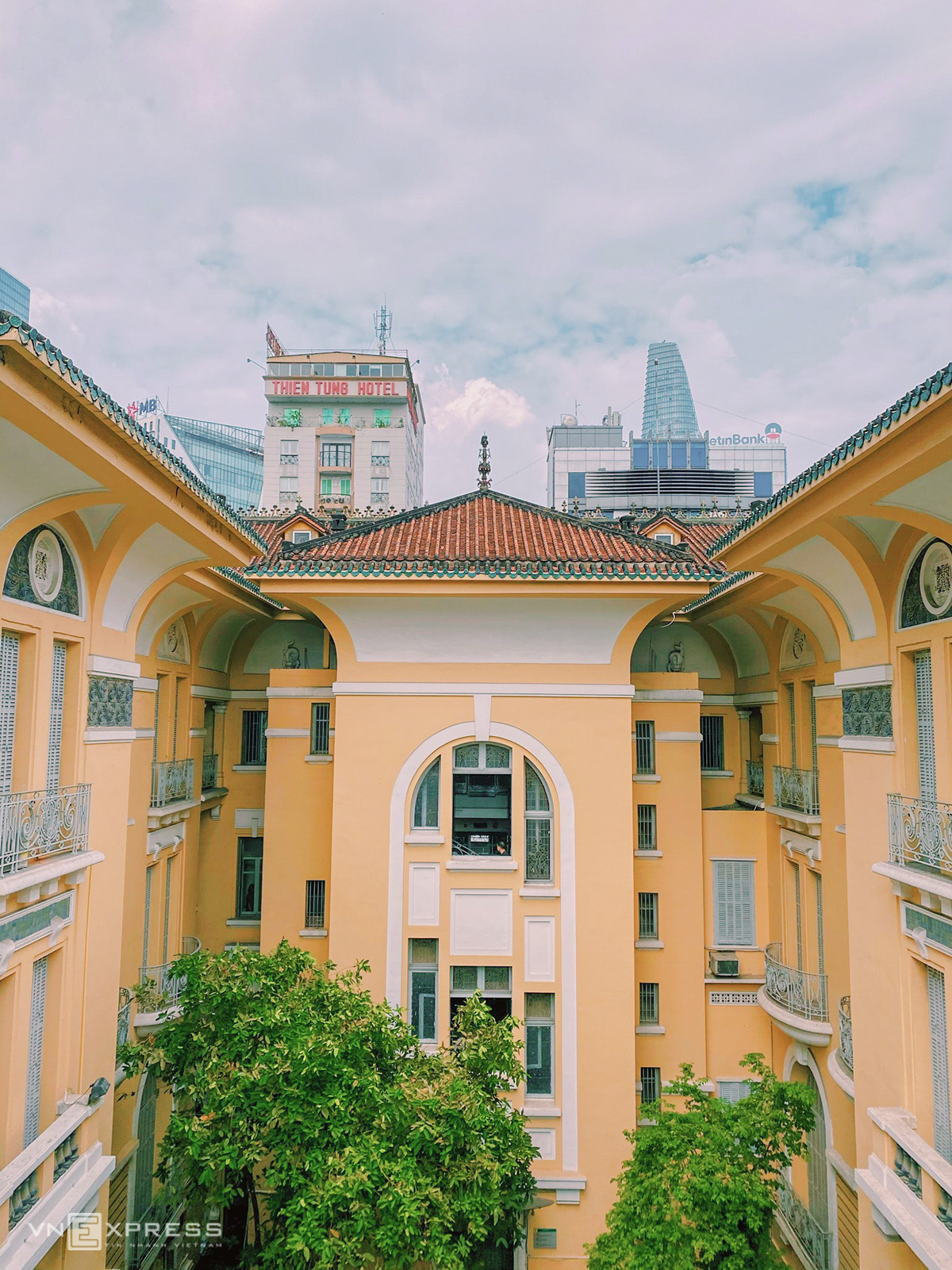 From this corridor, visitors can admire the whole museum as well as the Bitexco tower. Standing on this corridor, visitors will be immersed in a antique yet modern vibe of Saigon. (Photo: VN Express)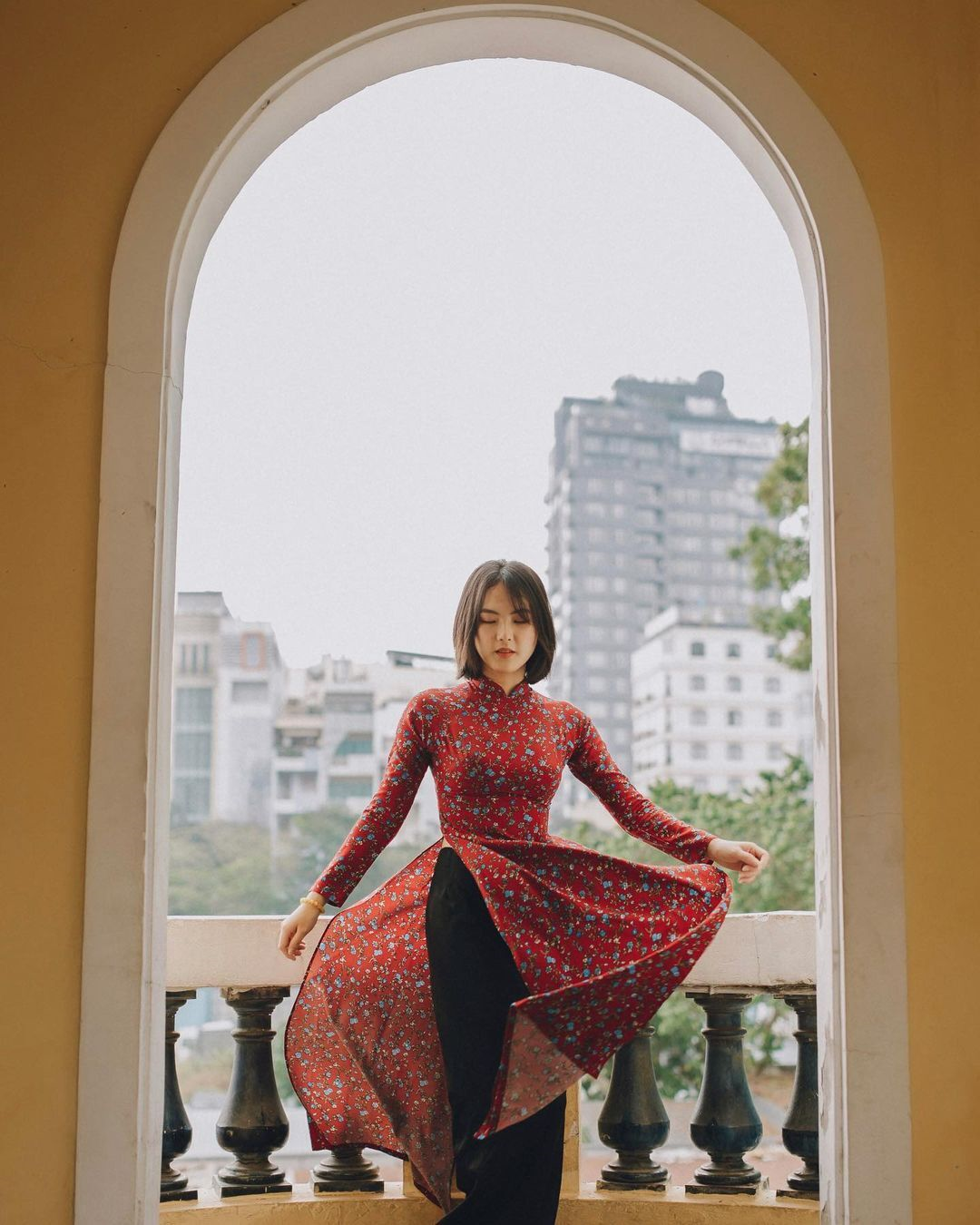 The "cross road" between classic beauty and modern living pace seen from a small door in Ho Chi Minh City Museum of Fine Arts. If you want to take stunning photos by this door, traditional ao dai or red and white outfits would be the best choice. (Photo: VN Express)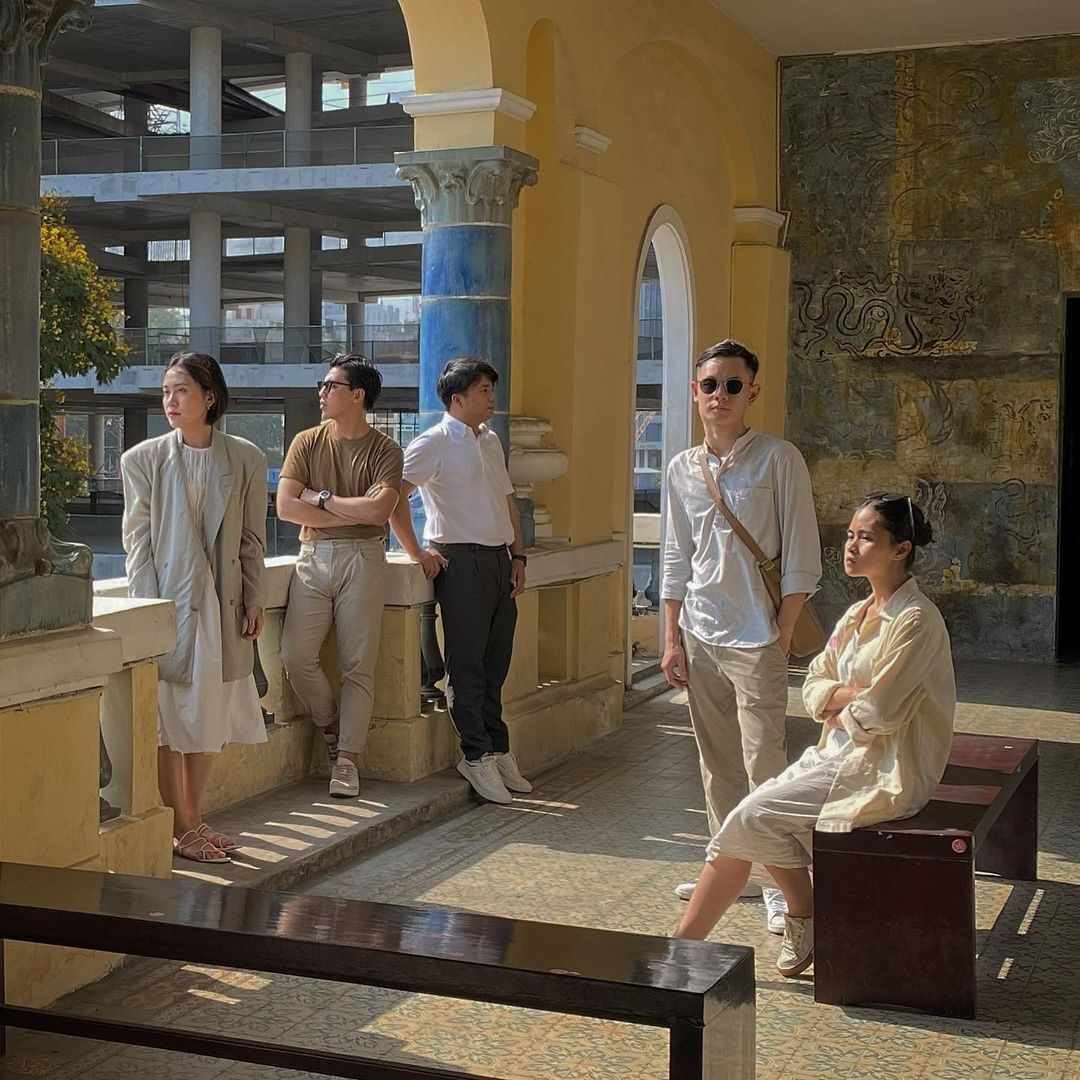 Afternoon is the best time in a day to take photo in the corridor, as the sunlight shines through the stone columns built with European architectural style, shining down on the brick floor. (Photo: VN Express)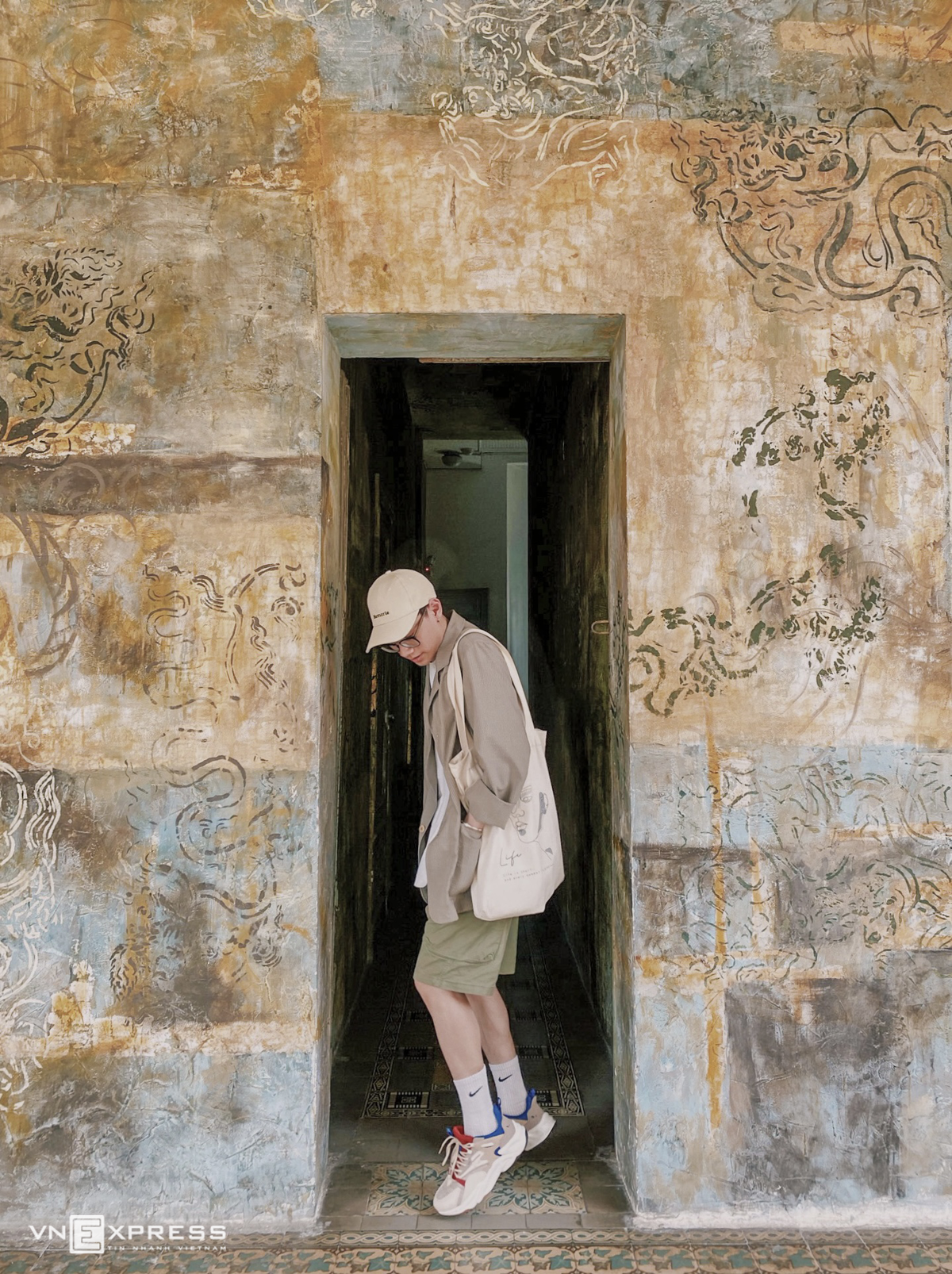 A wall carved with many dragon partern - a bold Asian achitecture detail. (Photo: VN Express)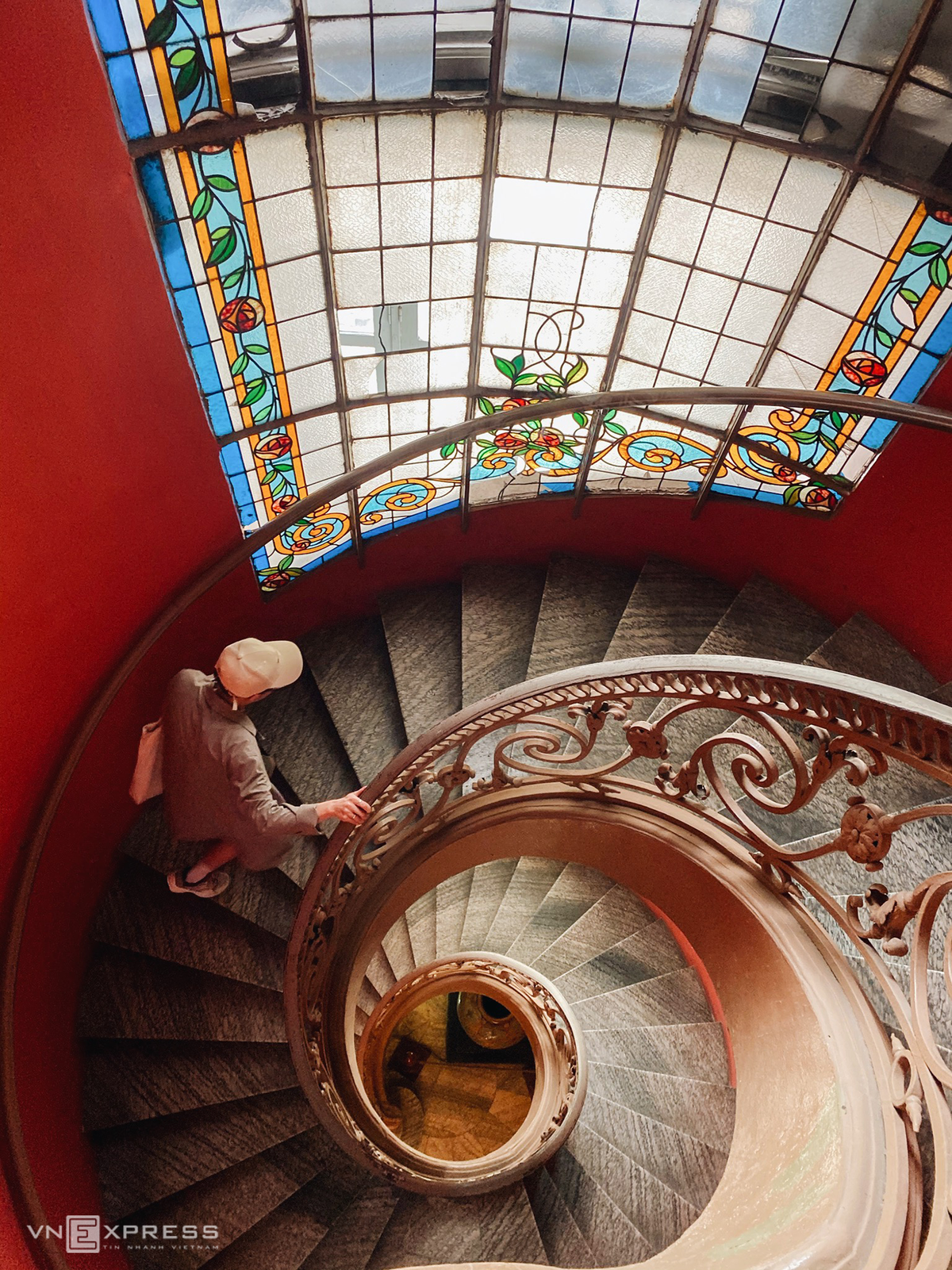 Building no.3 displays antique art pieces. This photo captures the museum's spiral staircase with handrails with soft patterns, a stained glass windows and, a recall of the Art Nouveau school in architecture. (Photo: VN Express)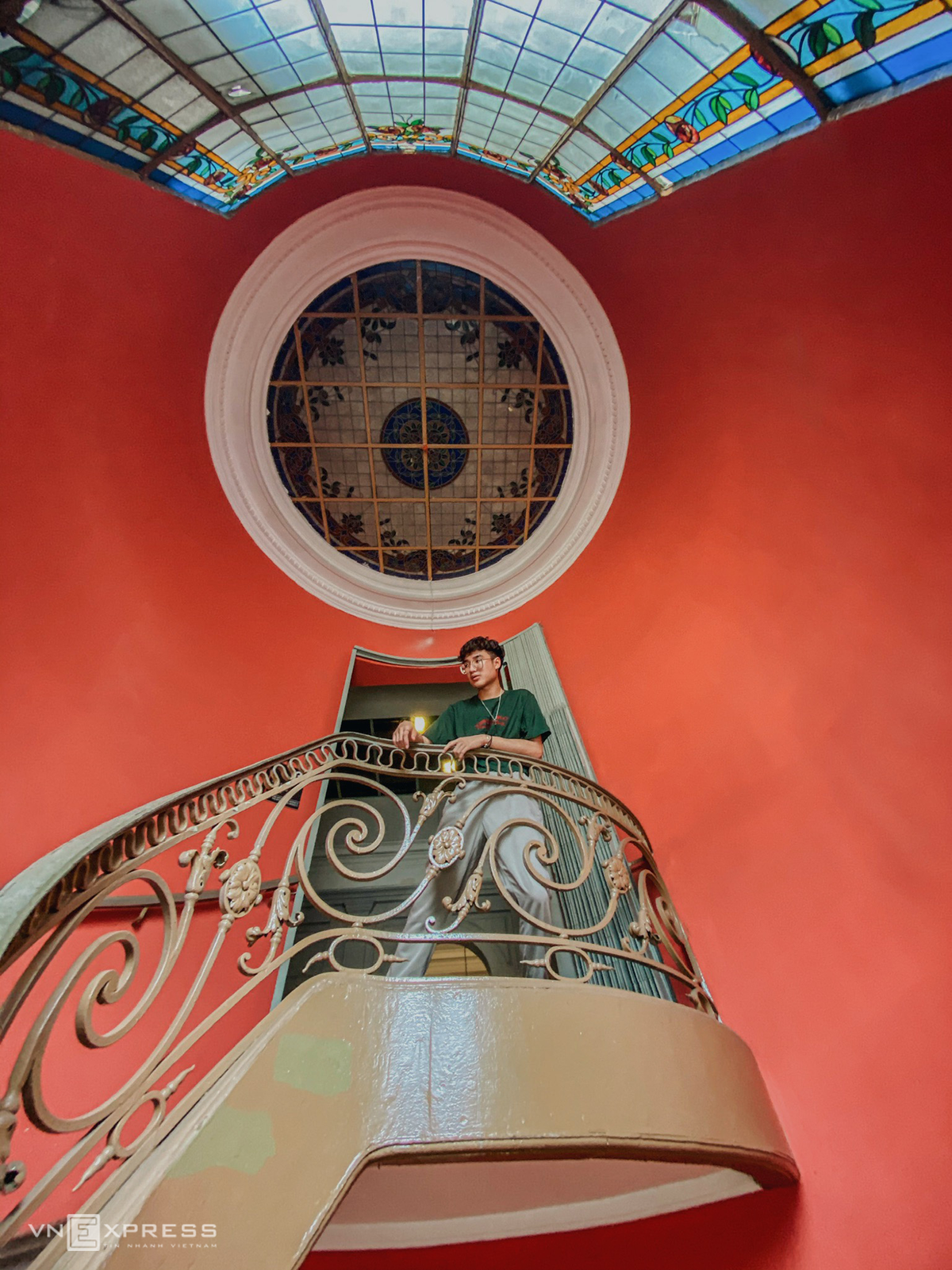 This staircase once appeared in singer Bich Phuong's "Bua Yeu" (Love Charm) music video. Tickets to visit the museum cost 30,000 dong (1,3 U.S dollar). The museum opens for viistors from 8am to 5pm, Monday to Sunday. (Photo: VN Express)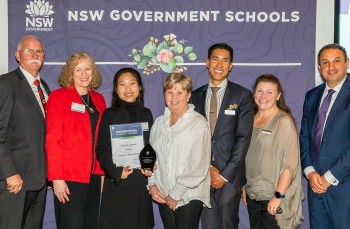 Overseas Vietnamese
The award for international students studying at New South Wales state schools (Australia) honors excellent ones from many countries, including a Vietnamese female student.