Survey: Vietnamese Cautiously Ready to Travel after Social Distancing
Four out of 10 Vietnamese respondents said they are willing to travel again within four months after social distancing measures are lifted.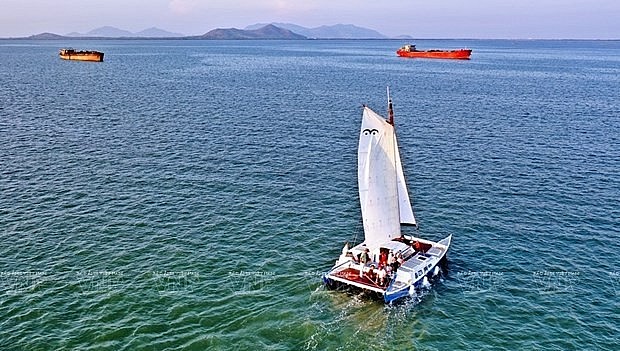 A boat sails on Vung Tau sea. Photo: VNA
A survey by YouGov Singapore Pte. Ltd has found that Vietnamese citizens prefer that the pandemic situation improves before they travel, even after social distancing measures are removed.
The survey, released by leading online accommodation reservations provider Agoda, found four out of 10 Vietnamese respondents willing to travel again within four months after social distancing measures are removed.
The survey was carried out by Singapore-based market research company YouGov Singapore Pte. Ltd among a sample of 1,103 Vietnamese adults last July.
Only 5 percent said they would travel immediately after restrictions are lifted, while 14 percent said they would do so within the first month. Twenty-five percent of surveyed respondents said they would wait until the pandemic situation gets better and 16 percent said they would only travel again after 80 percent of Vietnamese population are fully vaccinated or Vietnam achieves herd immunity.
One-third of the respondents said they look forward to spending time by beach or exploring nature on their first trip after the pandemic.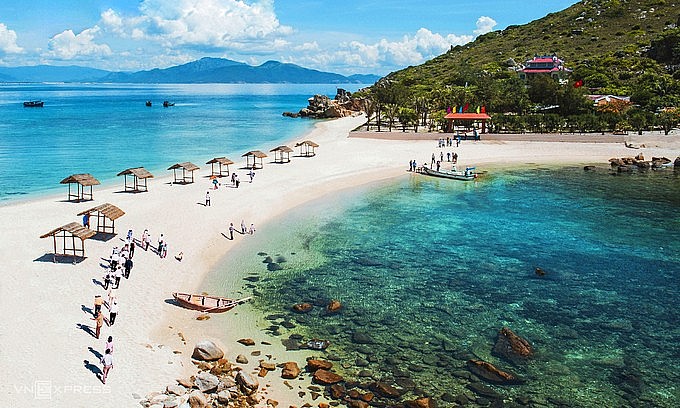 Tourists visit an island in Nha Trang, central Vietnam, March 2021. Photo: VnExpress/Khoa Tran
Vietnam has closed its borders since last March and most tourism spots at home are also shut down as the country grapples with its most challenging outbreak since late April, according VnExpress.
More than 570,000 infections have been detected in the latest outbreak, prompting many localities to impose strict lockdowns and suspend tourism activities.
Over 24.7 million people have received at least one Covid-19 vaccine shot to date and more than 4.1 million people have been fully vaccinated.
Demand for domestic travel information plunging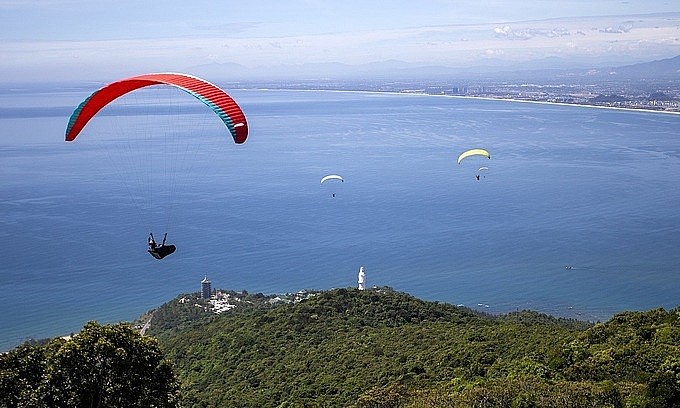 Son Tra Peninsula in Da Nang. Photo: VnExpress
Since the fourth wave of the Covid-19 pandemic began in Vietnam late April, the number of domestic tourists searching for travel information has dropped sharply, according to statistics from Google Destination Insights.
VietnamPlus cited data from the Vietnam National Administration of Tourism showing the number of domestic visitors fell from 9 million in April to 3.5 million in May and 0.5 million in July.
Demand for seeking information about tourism accommodation services has plunged since May. In major tourist destinations nationwide, the rate of room cancelation has exceeded 90 percent and lodging facilities have been forced to close on a large scale.
Demand for aviation information between May and now also declined by 85 percent compared to the same period last year.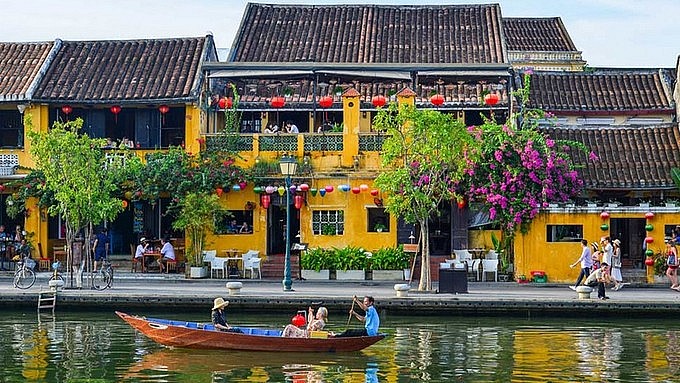 Hoi An ancient town in the central province of Quang Nam. Photo: City Pass Guide
According to Google Destination Insights, the top searched domestic destinations included Ho Chi Minh City, Da Lat, Phu Quoc, Hanoi, Da Nang, and Nha Trang.
The General Statistics Office (GSO) said last year, Vietnam's tourism suffered extremely heavy losses due to the impact of the Covid-19 epidemic.
After many years of continuous impressive growth, in 2020, for the first time, the country recorded a sharp decline in the number of both domestic and international tourists.
International arrival to Vietnam decreased 78.7% year on year, serving only 3.8 million arrivals. The sharp decline in the numbers of domestic and international tourists has led to a significant drop in revenue from accommodation, food and beverage service, estimated at VND61.8 trillion, down by 43.2 percent./.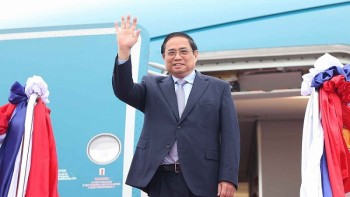 National
Vietnam News Today (Feb. 6): PM Chinh to pay official visits to Singapore, Brunei; Vietnam attends ASEAN+3 Tourism Ministers Meeting; Exports in 2023 and high demands from new generation FTAs; Digital technology to spearhead Vietnam's drive for Industry 4.0.