Swedish PM thanks Vietnam for medical support in COVID-19 fight
Prime Minister Nguyen Xuan Phuc and Swedish counterpart Stefan Löfven discussed on COVID-19 fight and bilateral cooperation during their phone talks on on April 15, VGP reported.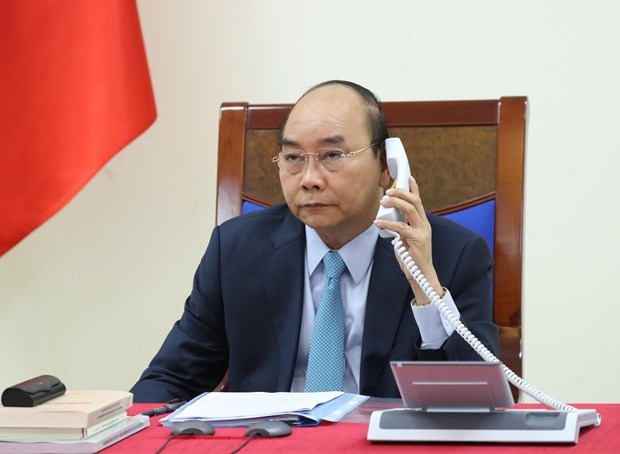 Prime Minister Nguyen Xuan Phuc has phone talks with his Swedish counterpart Stefan Löfven on April 15 (Photo: VNA)
Phuc briefed about the measures taken by the Government to contain the COVID-19 outbreaks, including those to ensure safety for Vietnamese and foreign nationals.
He asked the Swedish side to provide medical care and create favorable conditions for Vietnamese nationals living and working in the European country during the epidemic time.
The Government chief expressed his willingness to share information and experience of Viet Nam in fighting COVID-19 with Sweden and foster cooperation with other nations and international organizations in handling the pandemic.
The Swedish PM spoke highly of the remarkable outcomes of Vietnam's COVID-19 fight, expressing his gratitude to the Southeast Asian country's medical support and treatment for Swedish citizens infected with the virus.
Löfven suggested the two nations exchange experience and strengthen collaboration at both bilateral and multi-lateral levels and promote their roles in forging international cooperation in this fight, especially when Vietnam is the current ASEAN Chair and the non-permanent member of the UN Security Council during 2020-2021 tenure.
Regarding bilateral ties, PM Phuc affirmed Sweden is an important and trusted partner of Vietnam in the EU.
He expressed thanks to the Swedish Government's valuable assistance for Vietnam, including its official development assistance to help spur socio-economic development.
PM Löfven also expressed his delight at the development of the friendship and multifaceted cooperation between Vietnam and Sweden in the more recent past.
He called on both sides to build on their achievements, tap into cooperative potential in different spheres, particularly sustainable development, innovation, and trade and investment, and bring into play the EU-Vietnam Free Trade Agreement and Investment Protection Agreement.
The two PMs highly valued the outcomes of the official visit to Sweden by PM Phuc in May last year on the occasion of the 50th anniversary of diplomatic relations and agreed to further promote the role of the current cooperative mechanisms and intensify close coordination at international and regional forums.
PM Phuc took the occasion to invite the Swedish counterpart to pay an official visit to Vietnam in the upcoming time and extended his greetings to King Carl XVI Gustav, Crown Princess Victoria and Swedish Royal family./.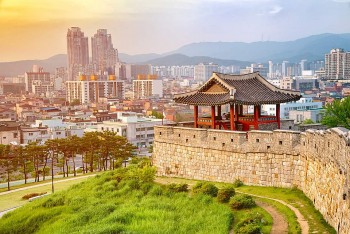 Handbook
The Suwon Hwaseong Fortress, a UNESCO World Cultural Heritage, was built under Joeson Dynasty, is one of the most famous attractions and important historic site in Korea.
Viet's Home
Hoang Long Ly, the talented photographer, has boosted his global profile with works honored at AAP Magazine #20 TRAVELS. Let's scroll down to explore some mind-blowing images from the photo contest.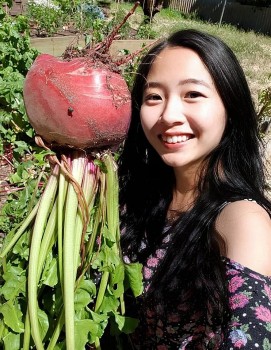 Overseas Vietnamese
A Vietnamese woman living in Australia plants large size fruits and vegetables in her 1,000 sq.m garden. The fruits and vegetables are a source of nutritious food for her family and also help bring her family members closer.