World breaking news today (January 30): US extends temporary residency for thousands from Syria
World breaking news today (January 30): US extends temporary residency for thousands from Syria. Meanwhile, U.S. military slams Chinese flights over South China Sea, EU greenlights Astra-Oxford vaccine, Facebook suspends Israeli PM and gold prices also make headlines today.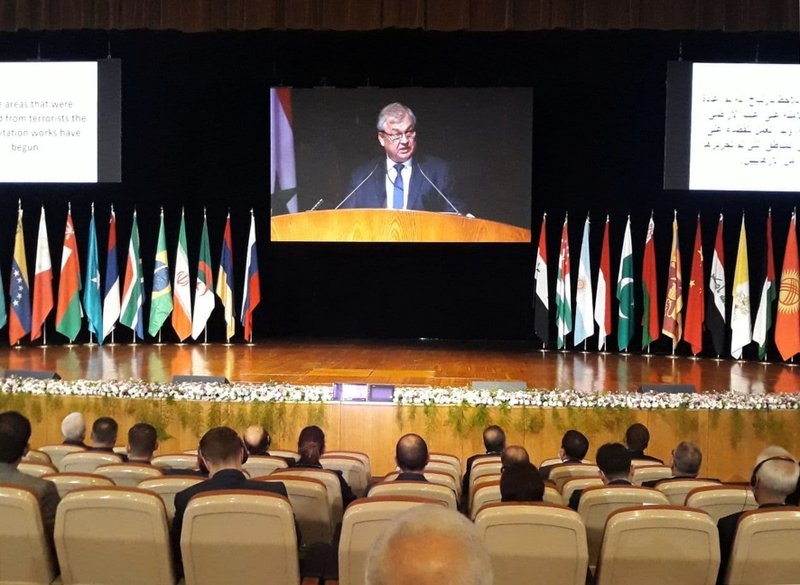 The United States extended the temporary legal residency status Friday for nearly 7,000 people from Syria (Photo: AP)
US extends temporary residency for thousands from Syria
The United States extended the temporary legal residency status Friday for nearly 7,000 people from Syria because of the country's civil war.
Acting Department of Homeland Security Secretary David Pekoske said Friday that temporary protected status would be extended for 18 months. It was set to expire on March 31.
Temporary status allows foreign citizens to stay in the U.S. if they lack some other form of legal residency and come from a country that meets certain criteria that makes it dangerous to return.
The renewal order covers Syrian citizens and people without other nationalities who last resided there. It also allows about 1,800 additional new applicants to the program.
Pekoske said Syria continues to meet that criteria because of the civil war. He cited factors that include the deliberate targeting of civilians, the use of chemical weapons and the scarcity of food and water.
The Trump administration had sought to end TPS for several countries, including Haiti, El Salvador and Nicaragua, but extended it for Syrians, according to AP.
U.S. military slams Chinese flights over South China Sea but says they posed no threat
The U.S. military said on Friday that Chinese military flights in the past week in the South China Sea "at no time" posed any threat to a U.S. Navy aircraft carrier strike group in the region but fit a pattern of destabilizing and aggressive behavior by Beijing.
"The Theodore Roosevelt Carrier Strike Group closely monitored all People's Liberation Army Navy (PLAN) and Air Force (PLAAF) activity, and at no time did they pose a threat to U.S. Navy ships, aircraft, or sailors," the U.S. military's Pacific Command said in a statement.
A U.S. official, speaking on condition of anonymity, said the Chinese aircraft did not come within 250 nautical miles of the U.S. Navy vessels.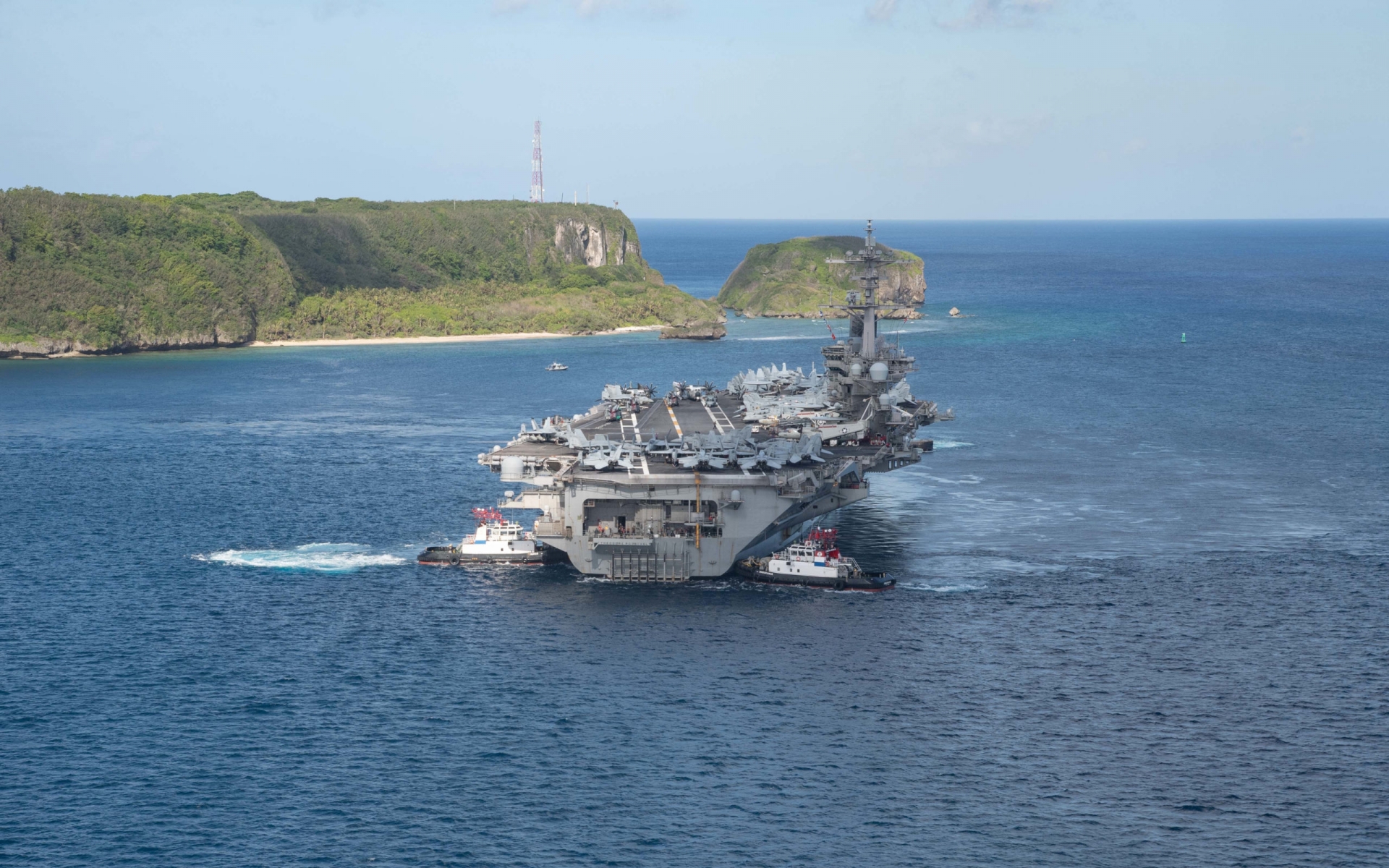 (Photo: Inquirer Net)
China, in turn, regularly bristles at U.S. military activity in the region, saying on Monday that such actions are not conducive to peace and stability in the region.
The U.S. Navy regularly conducts what it calls "freedom of navigation" operations by ships close to some of the islands China occupies, asserting freedom of access to international waterways.
The U.S. Pacific Command renewed its pledge to continue operations in the region, according to Reuters.
"The United States will continue to fly, sail and operate wherever international law allows, demonstrating resolve through our operational presence throughout the region," Pacific Command said.
European regulator gives green light for Astra-Oxford COVID-19 vaccine
Europe's medicines regulator on Friday approved AstraZeneca and Oxford University's COVID-19 vaccine for people over the age of 18, the third vaccine to be cleared for use in the European Union, as reported by Reuters.
The AstraZeneca vaccine demonstrated an efficacy of around 60% in the trials on which the decision was based, the European Medicines Agency (EMA) said in a statement.
The European Union last year agreed to buy up to 400 million doses of the vaccine and has been at the centre of a dispute with AstraZeneca this week over the speed of supplies.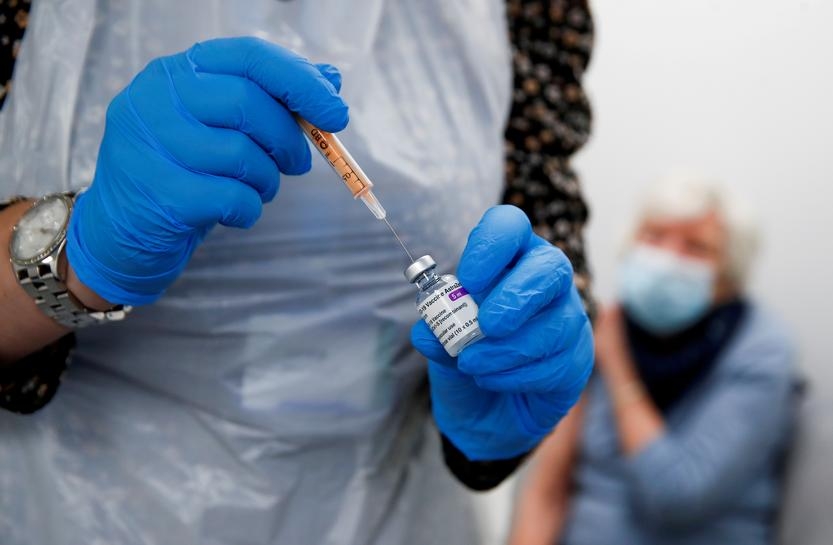 (Photo: Reuters)
AstraZeneca CEO Pascal Soriot welcomed the decision.
"Today's recommendation underscores the value of AstraZeneca's COVID-19 vaccine which is not only effective and well-tolerated, but also easy to administer and, importantly, protects fully against severe disease and hospitalisations," he said in a statement.
Facebook suspends Israeli PM Benjamin Netanyahu-linked chatbot for breaking privacy rules
Facebook has deleted a post by Israeli Prime Minister Benjamin Netanyahu and suspended a chatbot linked to his account for violating the company's privacy policy.
Visitors to the Prime Minister's Facebook page, who clicked on a link about the coronavirus, received an automatic message, purporting to come from Netanyahu, as reported by CNN.
"If you have friends or family members aged 60 or over who have not yet been vaccinated, you can write a response here with their name and phone number, and I may call to convince them!" the message read.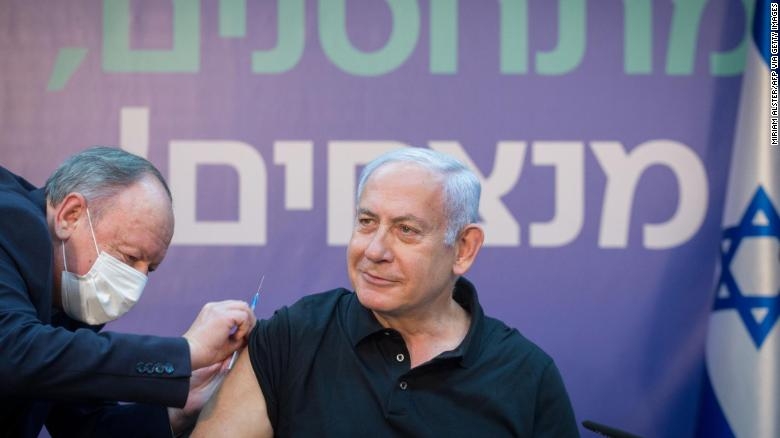 Netanyahu has made Israel's world-leading vaccination program the central message of his re-election campaign (Photo: CNN)
Taking action and removing the items, Facebook said, via a spokesperson, that "under our privacy policy we do not allow content that shares or asks for people's medical information."
The spokesperson added that Facebook had "removed the offending post and temporarily suspended the Messenger bot, which shared this content, for breaking these rules."
Gold price forecast: Bullion to track rise in US Treasury Yields
The price of gold trades to a fresh weekly high ($1870) after showing a limited reaction to the Federal Reserve's first interest rate decision for 2021, and the precious metal may continue to retrace the decline from the monthly high ($1959) as bullion largely tracks the rebound in longer-dated US Treasury yields.
The price of gold appeared to be moving to the beat of its own drum after failing to exhibit the bullish price action from 2020, and it remains to be seen if the decline from the record high ($2075) will turn out to be an exhaustion in the broader trend or a shift in market behavior as the low interest rate environment along with the ballooning central bank balance sheets no longer provides a backstop for bullion.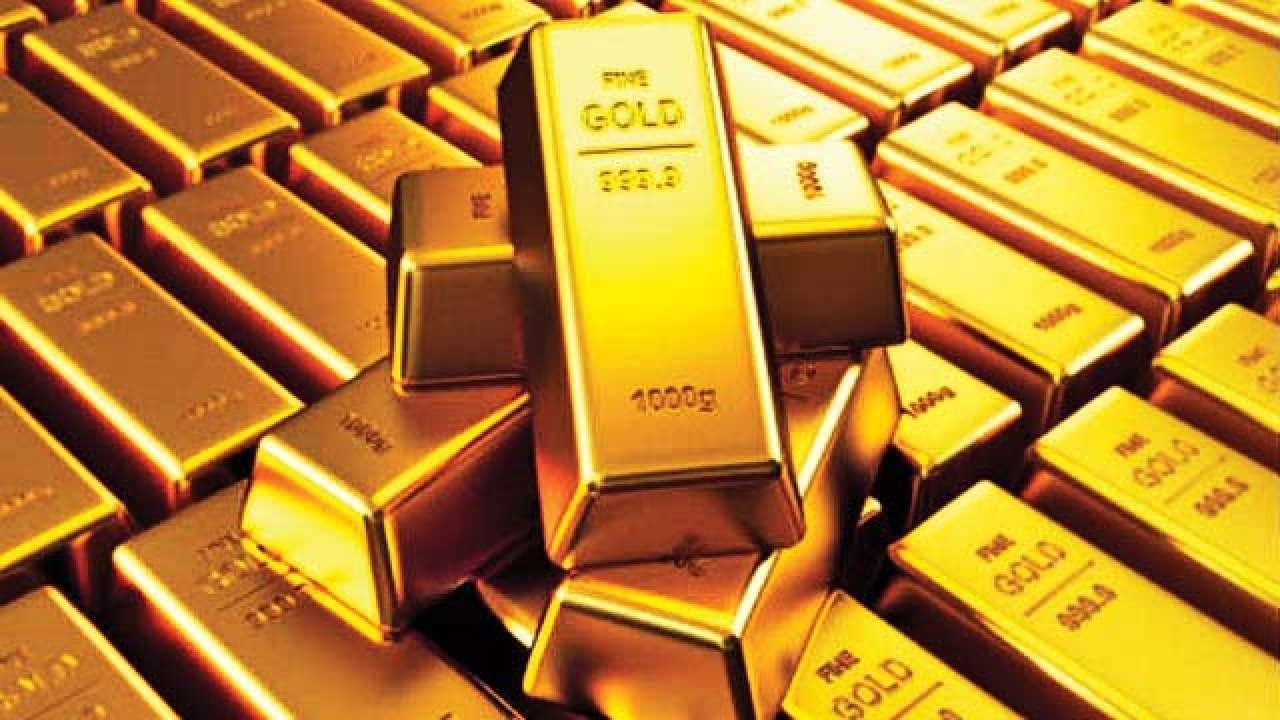 (Photo: DNA India)
Nevertheless, the price action following the FOMC meeting raises the scope for higher gold prices as the US 10-Year Treasury yield extends the rebound from the weekly low (0.998%), and the precious metal may stage a larger recovery ahead of the next Fed interest rate decision on March 17 as Chairman Jerome Powell and Co. appear to be in no rush to further utilize its non-standard tools, according to Daily FX.