Tan Hiep Phat's Cooperate Culture: Every Manager is a Teacher
Tan Hiep Phat, a leading beverage company in Vietnam, upholds a principle: Managers must train and teach their subordinates. Tan Hiep Phat considers Vietnamese Teachers' Day (November 20) an occasion to express gratitude for managers, including Thanh Quy Tran and Nu Nhi Tran, the company's founders.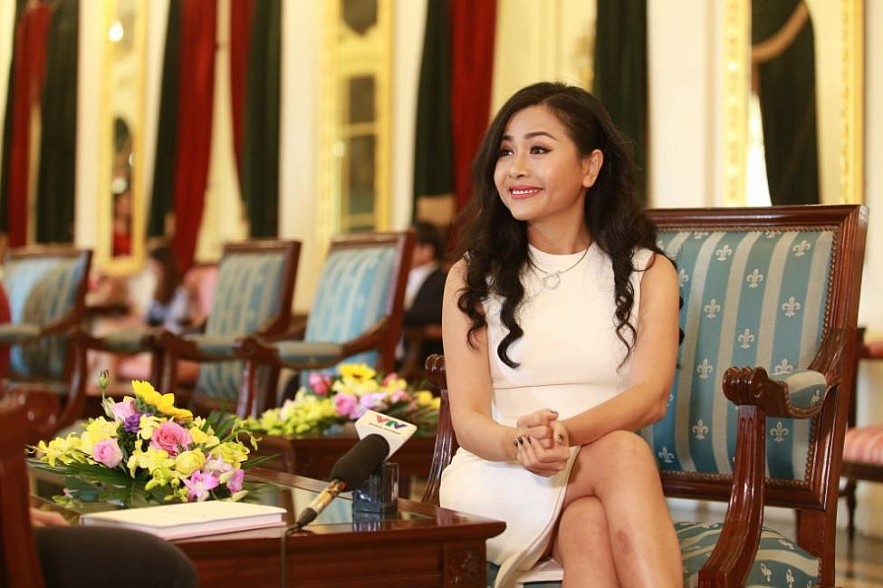 Phuong Uyen Tran, Tan Hiep Phat's Deputy CEO. (Photo: VTV)
"For our group, leaders not only guide in terms of knowledge but also plays the role in inspiring employees. We understand that in any position, the leader is the lid of the jar. If they do not improve and develop themselves, the business cannot break through and stand firm," said Phuong Uyen Tran, Tan Hiep Phat's Deputy CEO, daughter of Thanh Quy Tran and Nu Nhi Tran.
According to the renowned businesswoman, an entrepreneur must have the braveness to take on risks. The bigger breakthrough the company wants to make, the more willing the leader must be in handling challenges. He must know his strengths to spot and exploit opportunities.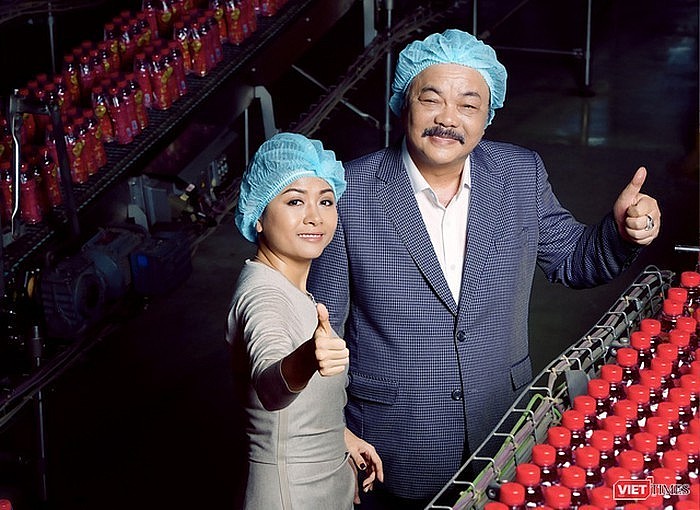 Phuong Uyen Tran and her father, Thanh Qui Tran (Photo: Tan Hiep Phat)
Phuong Uyen Tran recalls her parents' startup story to demonstrate Tan Hiep Phat's motto "Nothing is impossible."
Back in 2003, Tan Hiep Phat, though only entering Vietnam's beverage market two years before, already had the vision to become one of the leaders in the beverage industry in Asia. However, it was not easy for such a big vision to be accepted by a newly founded business. To realize the goal, Tan Hiep Phat needed consensus and support, firstly and most importantly from their employees.
Overcoming doubts, Tan Hiep Phat became a family business worth billions of dollars, who has the confidence to turn down Coca-Cola's offer to hold on to its dream. Nowadays, Tan Hiep Phat has become a model of successful business in Vietnam's beverage market with famous products used by millions of people every day such as Dr. Thanh Herbal Tea, Zero Degree Green Tea, and Number 1 Energy Drink.
"If you don't dare to set exceptionally big goals, even though they may be unrealistic, your chances of making breakthroughs will be smaller," said Phuong.
Her parents' story has proved Tan Hiep Phat's motto and inspired the company's employees to keep moving forward. Throughout years of operation, the group has overcome countless challenges, all thanks to the team's determination.
At Tan Hiep Phat, leaders have to set an example for other employees. Phuong stated that leaders of a business had to walk the walk to win the heart and trust of all employees. There should be no exceptions for any manager, said the Deputy CEO.