Beverage Giant THP Evolves for an Unpredictable Future
As healthy drinks with natural ingredients like winter melon tea and strawberry tea are taking over the market by storm, beverage giants like Tan Hiep Phat must re-evaluate corporate strategy and market approach to maintain the position as customers's best choice.
After the lemon tea trend, winter melon tea and strawberry tea are now popular street snack in Vietnam for being healthy and tasty. Originated a popular street drink in the Southern provinces, strawberry tea is a hot trend across the S-shaped Land. Young people like high school and university students love this drink because it is cheap, easy to get and has an appealing look.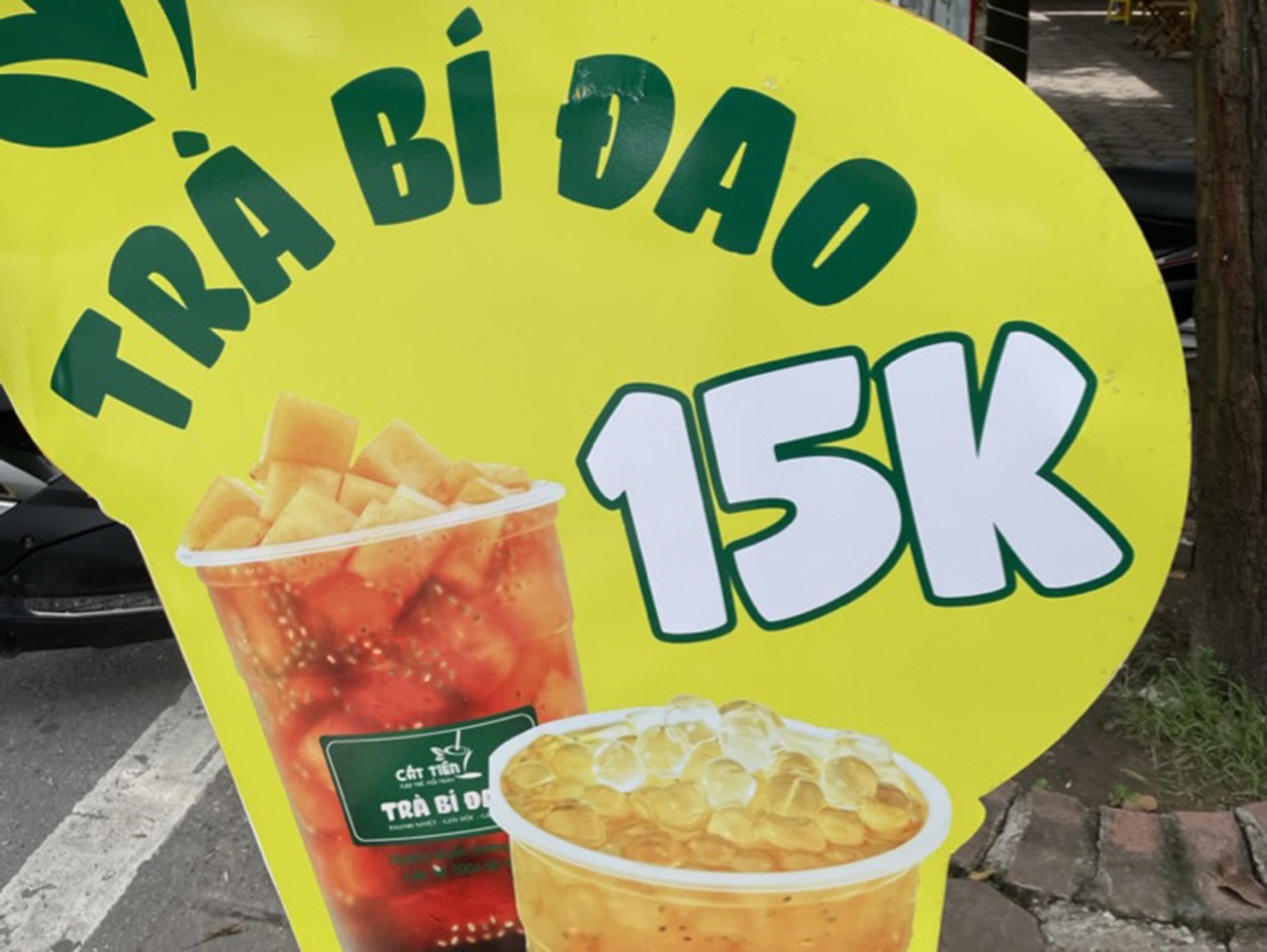 (Photo: vietnamnet.vn)
Vendor strawberry tea stool is also growing fast. Strawberry tea shops having a wide chain system throughout Hanoi, concentrated mainly around universities and student areas.
With the same advantages like strawberry tea, winter tea, however, is enjoyed mostly by office workers. They buy this type of tea because it is not as sweet as lemon tea or strawberry tea, and also because of winter melon's health benefits. This tea has a lighter, cleaner sweetness. It is described by many nutritionists as a source of a variety of beneficial vitamins and minerals, including vitamin C and B-complex vitamins such as niacin, thiamine and riboflavin, a valuable source of minerals like iron, potassium, zinc, calcium and magnesium along with a good amount of protein, carbohydrates and dietary fiber.
Customers who are health-cautious also love this tea because it is sugar-free, so it is the ultimate healthy choice for a street snack that can be enjoyed with many types of street food.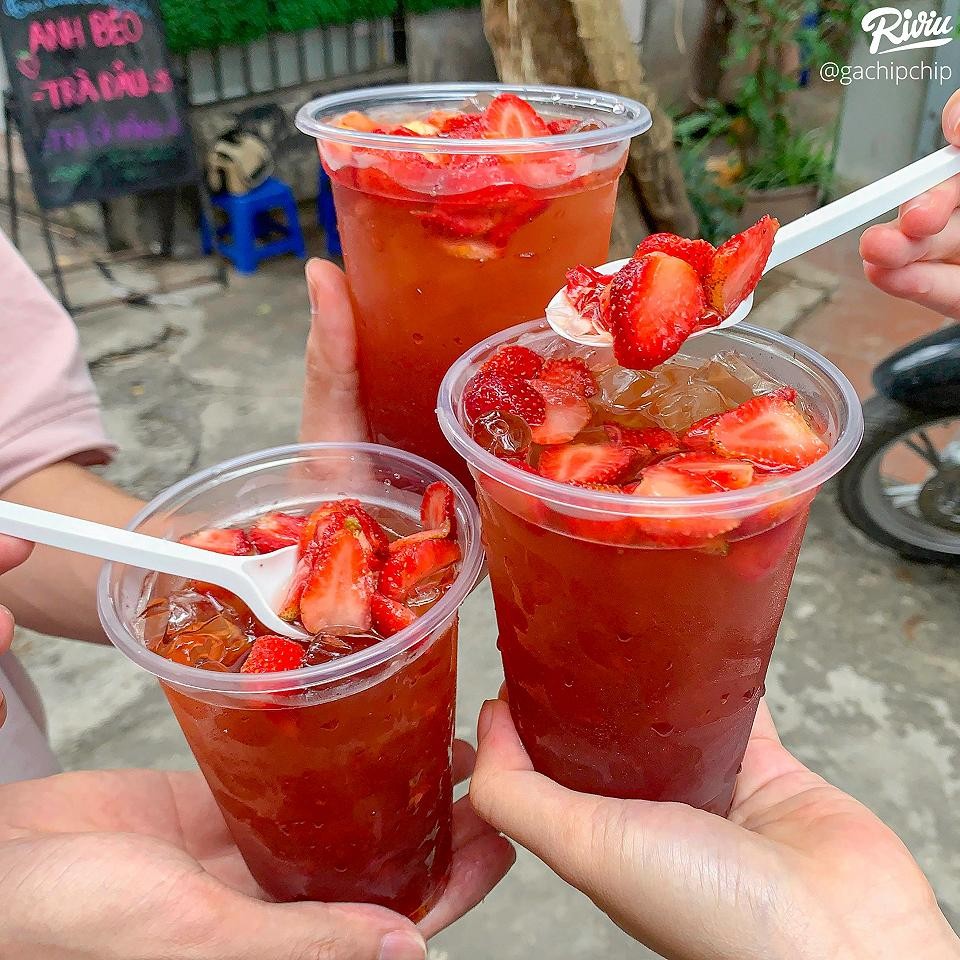 (Photo @gachipchip)
Winter melon and strawberry tea sellers are competing directly with similar bottled drinks of many big giants such as Tan Hiep Phat, TH or Wonderfarm. The price of soft drinks is VND 10,000 - 20,000/ product - a relatively reasonable price for most customers. The advantages of these companies are technology, marketing advertising but do not have a retail distribution system like vendor sellers.
According to a recent report by Euromonitor International (UK), Vietnam is a country with a young population, with the age group of 15-54, accounting for nearly 62.2% of the population. There is a high demand for soft drinks from these age groups. There is much potential for expanding the market for tea beverages in the Southeast Asian country.
The Ministry of Industry and Trade reported that Vietnamese people only consume an average of 23 liters of soft drinks per year, much lower than the average of international consumers, which is 40 liters per year of. After the global pandemic hit, consumers' focus is on finding and buying healthy products, instead of finding cheap drinks.
For the period of 2017-2019, before the outbreak of the Covid-19 epidemic, the annual growth rate of Vietnam's beverage industry was up to 6-7%/year, while countries such as France, Japan ... only reaches 2% of the year. By 2025, Vietnam's beverage industry revenue is forecasted to reach nearly USD 6 billion, with an average growth rate of 6.3% per year. Vietnam's beverage industry has also become an attraction to foreign investors.
Industry experts forecasted that with increasing incomes, customers are willing to pay for quality so beverage businesses need to focus on investing in research and development of high-end products with health benefits.
This trend of using healthy beverages will dominate the market for a long period of time, because the great demand for healthy and quality products, especially due to increasing risks of disease outbreaks.
Tan Hiep Phat and the rise of the nature-based beverage industry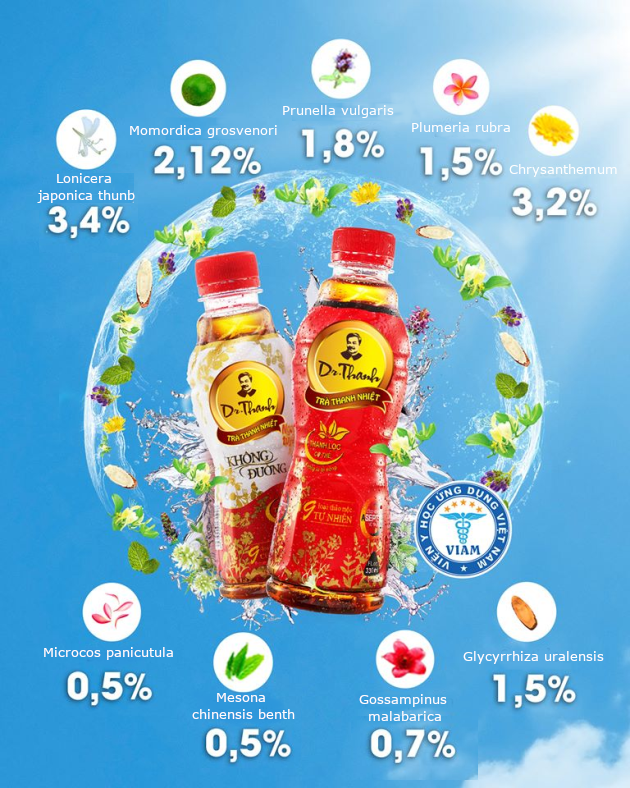 (Photo: THP)
Tan Hiep Phat beverage group is the pioneer for discovering the nature-based beverage industry with many health benefits. After that, the map of the beverage industry was redrawn and a different consumption trend was set.
Despite many obstables at the beginning, Tan Hiep Phat (THP) succesfully brought back to Vietnam the Aseptic technology line. To create innovative beverage industry, THP recently inaugurated the largest beverage plant in Vietnam's southwestern region as part of its plan to reach 3 billion liters in production capacity by 2023.
The VND 4 trillion ($172.3 million) plant spans an area of 40 hectares (99 acres), and uses Aseptic filling lines from GEA Procomac, a technological leader in the sensitive beverages filling field from Italy, to thermally sterilize beverage production. reported from VnExpress.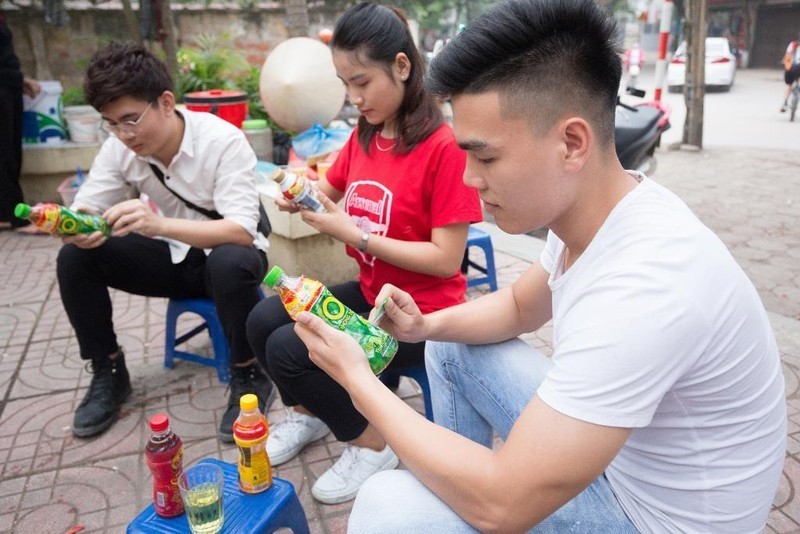 (Photo: baotintuc.vn).
Products with nature ingredients such as Zero Degree Green Tea, Dr. Thanh Herbal Tea become hot trends in the market as soon as they were released. Realizing the success of THP, other multinational companies followed and launched a series of products with similar features and benefits.