Tan Hiep Phat's solid foundations and ambition to springboard to int'l market
At the age of 64, Mr. Nguyen Van Tu still dedicates his time in the laboratory. In an interview with Tri Thuc Tre, Tu said there were three products marking the highlights in his career, namely Number 1 energy drink, Zero Degrees Green Tea, and Dr Thanh Herbal Tea.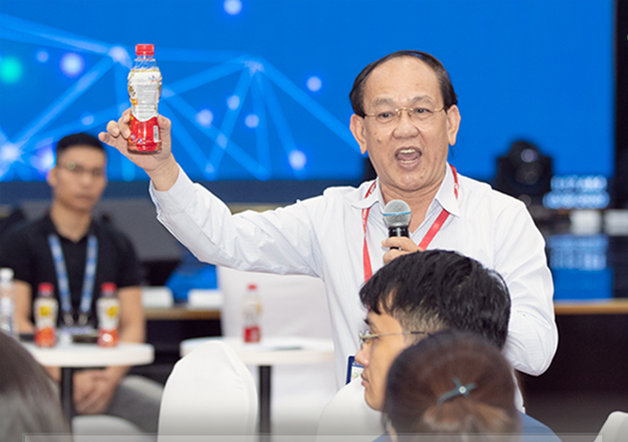 Mr. Nguyen Van Tu (Photo: Cafe F)
Three key productions of Tan Hiep Phat
According to Tu, Number 1 energy drink was first churned out nearly 20 years ago, laying the foundation for the development of Tan Hiep Phat's beverages.
"It takes only 45 mins for one batch of Number 1, but back then, it was a long process", he recalled, adding that there were only two engineers working for them at that time, one took care of all the machinery and equipment, the other was in charge of the product research.
The very first bottles of Number 1 were stock on shells were sold like hotcakes. Retailers scrambled to get the distribution, some even had to pay two weeks in advance. Tan Hiep Phat Beverage Group's production capacity only met the market's high demand when the third factory operated.
"6 months following the debut of Number 1, one beverage brand closed. Another rival brand copied our beverage model but failed to survive in the market. Many retailers even 'cut' other brands to replace with ours", Tu said. He attributed Number 1's success to its reasonable prices and the fact that the energy drink suits the physical states and tastes preferences of most Vietnamese people.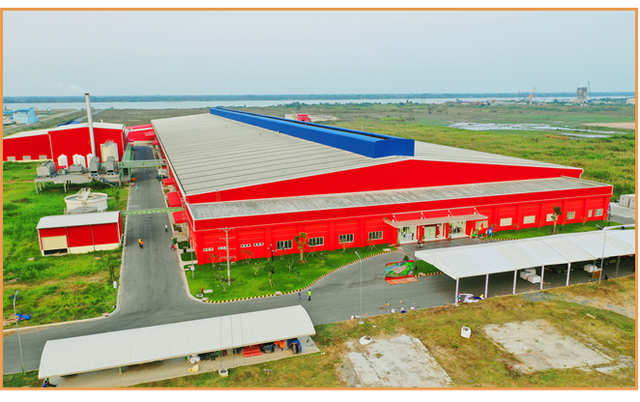 Tan Hiep Phat factory from above (Photo: Cafe F)
The second product is Zero Degrees Green Tea, which debuted in early 2006. Despite bad rumors about the high prices in comparison with ice tea's in streetside stalls, Zero Degrees Green Tea, priced at VND 7,000 (US $0.3), was widely sold across the country, from rural areas to big cities.
In late 2008, Tan Hiep Phat continued to dominate the beverage market in Vietnam with the third drink, Dr Thanh Herbal Tea, the recipe of the herbal drink with no artificial colors, preservatives was finished within just 45 days. Dr Thanh Herbal Tea is produced under the modern aseptic technology.
"The combination of the three productions has become our unrivaled competitors in the market", Tu said.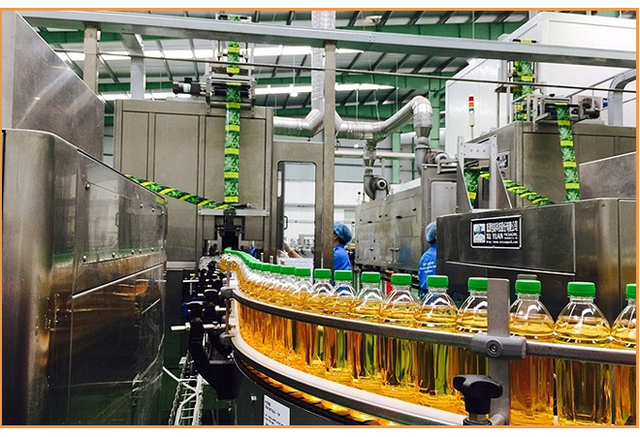 The production chain of Tan Hiep Phat (Photo: Cafe F)
Why healthy drinks?
Reminiscing about his decision to boost healthy drinks, Mr. Tran Quy Thanh, chairman of Tan Hiep Phat, could not hide his excitement. Back then, Tan Hiep Phat was earning a huge revenue from beer production. However, Thanh decided to invest in soft drinks as he saw no distinct feature in his beer with other brands. He determined to step up the game, making his soft drink a healthy one among the many choices out there in market.
"We focused on healthy drinks as we foresee this could be a big opportunity, with herbal trees, fruits and tea being abundant in Asia", Phat said. "Our rivals would only focus on carbonated soft drinks, therefore, this could be our opportunity to revive the drinks that Vietnam has an edge over". Providing the most healthy products with local ingredients, for this reason, became Thanh's top priority.
With this direction in mind, Thanh invested tens of millions of VND in world's most modern machinery and equipment even though the businessman could anticipate potential risks from the market and high-quality human resources.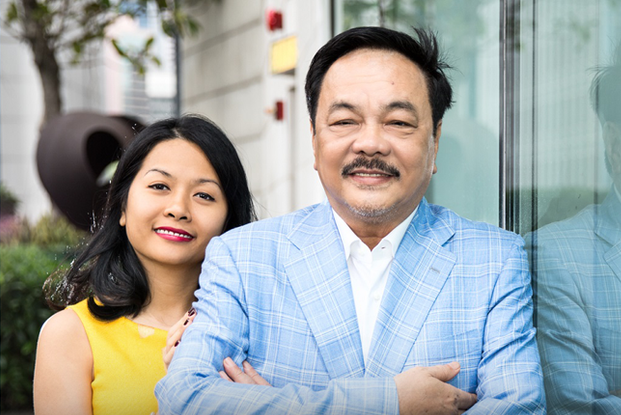 Mr. Tran Quy Thanh, chairman of Tan Hiep Phat Beverage Group (Photo: Cafe F)
Achieving such a success in the Vietnamese market, with market share surpasses Coca-Cola's, Tan Hiep Phat is striving to bring its products beyond the border, like the international household-named Coca-Cola has been doing.
"This is one of our targets, but I don't think it's ambitious", Phat was quoted as saying. "There's no market as promising as local market. We are trying to go global, but we would first ensure to fully serve domestic customers. My viewpoint is not to leave things within reach to find things in the bushes".
For Tan Hiep Phat, stepping out to reach the world is a must, but it would go slowly, step by step while still serving the domestic market well, turning the local market into a solid springboard to pursue the long-term goal.