Thailand's SCG Packaging Plans $353mln Investment Expansion into Vietnam
Thailand's SCG Packaging Pcl (SCGP) on Monday announced an 11.8 billion baht ($353.93 million) expansion in its packaging paper business in Vietnam, anticipating growth in demand.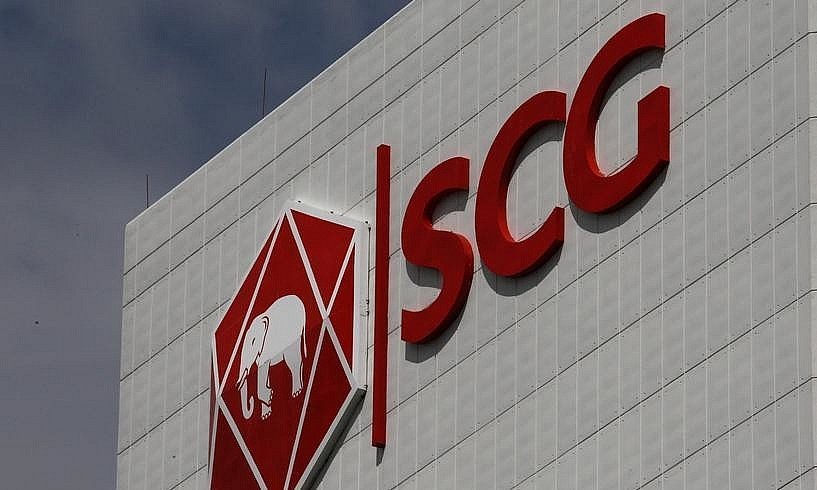 The logo of the Siam Cement Public Company Limited is pictured at its office building in central Bangkok, Thailand. Photo by Reuters
Thai company SCG Packaging has announced plans to invest $353 million to expand in Vietnam. A new facility will be built in Vinh Phuc province in northern Vietnam, to begin operations in early 2024, which will raise total production capacity to 870,000 tonnes of packaging paper per year, up from 500,000, SCGP said in a statement.
It will be run by Vina Kraft Paper, a joint venture between SCG Packaging and Japan's Rengo Company, of which SCGP holds 70%, according to the Reuters.
"Vietnam has strong domestic consumption and is an important export base in the region, a big draw for multinational companies to invest their operations there," chief executive Wichan Jitpukdee said.
It will be operated by Vina Kraft Paper, a joint venture with Japan's Rengo Company in which SCGP holds 70 percent.
Vietnam is both a big consumer and exporter in the region, making it a big draw for multinational investors, CSGP's chief executive, Wichan Jitpukdee, said.
The country's demand for packaging paper and related products is expected to grow at 6-7 percent a year in 2021-24, SCG Packaging estimates.
The pandemic has hit Thailand's badly. In August, the government cut its 2021 economic growth forecast to 0.7 to 1.2% from 1.5 to 2.5%, the third time it has done so.
The Thai economy slumped 6.1% last year.
Vietnam's outlook was brighter with the government expecting up to 4% growth read more.
Thai investors eye more investment opportunities in Vietnam
Vietnam is still a destination for foreign investment, including Thailand because it is a large and growing market, Tanee Sangrat, Director General of the Department of Information and Spokesman of the Foreign Ministry of Thailand, has said early this year.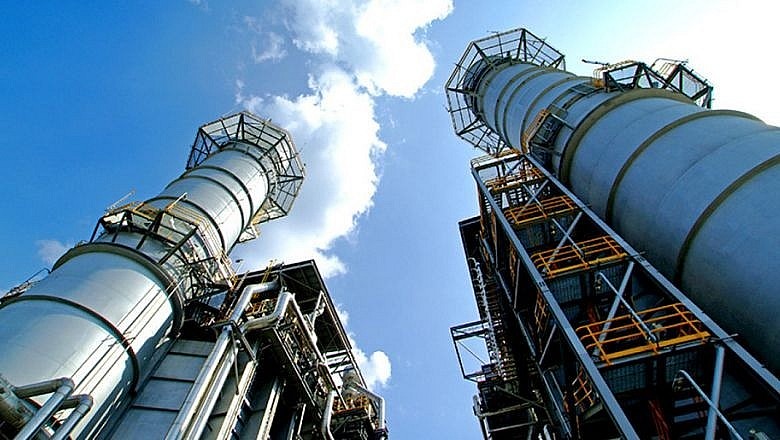 Gulf Energy Development Plc, a leading Thai private power producer, recently announced plans to acquire 70.5 per cent of Global Mind Investment Management's (GMIM) shares from Nech Opportunities Fund VCC, worth $40 million to expand investment in Vietnam. Gulf Energy Development Plc
Vietnam has joined 17 free trade agreements (FTAs) with 55 countries, and new generation FTAs such as the European Union - Vietnam Free Trade Agreement (EVFTA), the Comprehensive and Progressive Agreement for Trans-Pacific Partnership (CPTPP) agreement, and the Regional Comprehensive Economic Partnership (RCEP), have helped create new opportunities for Vietnamese exports, he said.
Thai businesses need to take advantage of these to set up manufacturing factories in Vietnam for export.
The Thai firm has so far operated six projects with a total investment of about 840 million USD in Vietnam.
Through the global business disruption due to the COVID-19 pandemic, Vietnam was among very few countries in the world enjoyed positive economic growth (GDP) of 2.91 percent in 2020. The country's economic outlook for 2021 is bright with GDP of 6.5-7 percent as expected by international financial organizations such as the World Bank, the International Monety Fund and ASEAN Development Bank.
Thai investors in Vietnam also wanted to expand their investments, while new investors were also interested in seeking investment opportunities in the country to benefit from the FTAs.
The strategic partnership between Vietnam and Thailand is developing strongly and comprehensively in all fields, especially economic, trade and investment cooperation.
In the context of the Covid-19 pandemic, Thai investors are increasing their investment, merger and acquisition activities in Vietnam.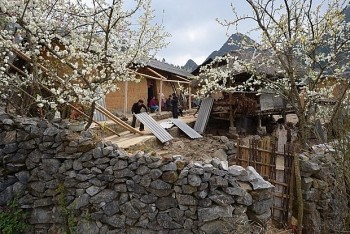 National
Vietnam News Today (Feb. 3): Vietnam and Trinidad & Tobago establish diplomatic ties; Severe cold spells expected to hit northern mountainous provinces late this month; Vietnam among top 10 best places to go for budget honeymoon; Hanoi, HCM City record highest disbursement of public investment capital in January.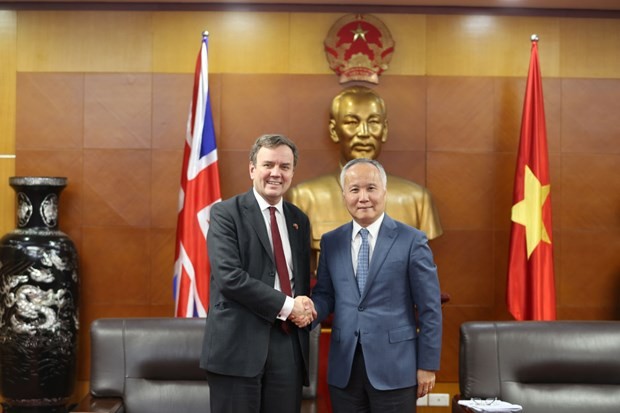 Economy
UK ready to boost CPTPP's economic firepower, said the Trade Minister on Vietnam visit
February 02, 2023 | 13:44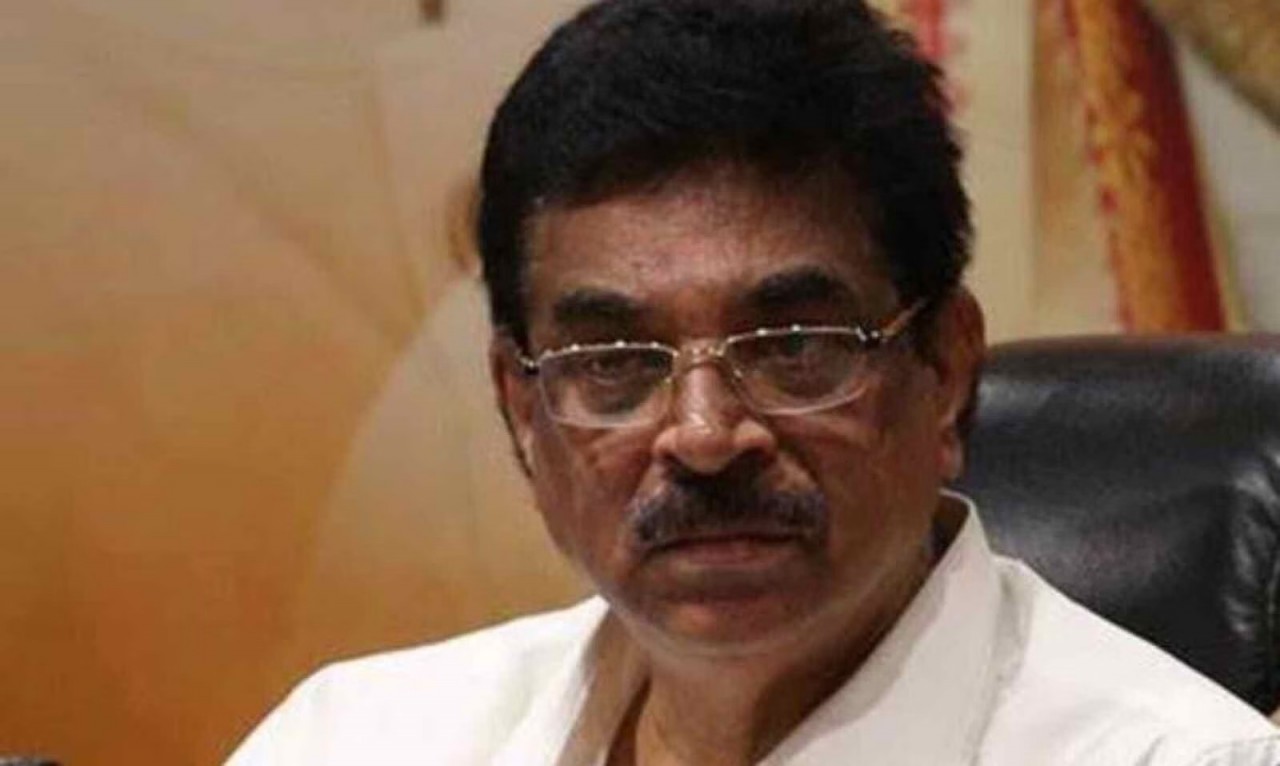 Economy
Mizoram Governor Hari Babu Kambhampati on Thursday said that a Super-Speciality Cancer Hospital and Research Centre would be set up in Aizawl
February 02, 2023 | 00:55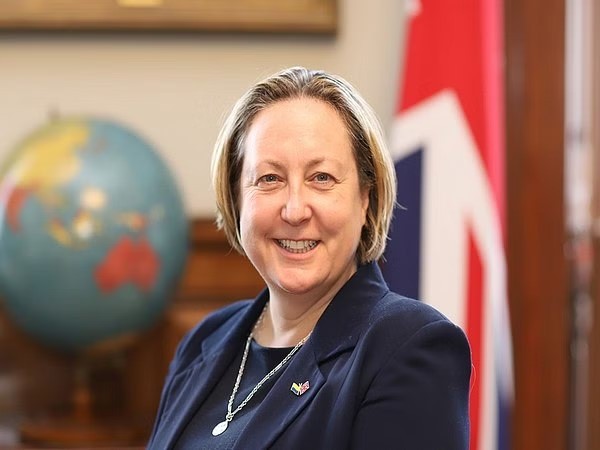 Economy
The United Kingdom is working to conclude a Free Trade Agreement with India, Secretary of State for International Trade Anne-Marie Trevelyan said on Wednesday.
February 01, 2023 | 04:00