The Best Cities For Foodies In The United States
Food is the energy for the body and soul, and nothing is more attractive than tasting the best traditional dishes for foodies from these cities in the United States.
A foodie is a person who has an ardent or refined interest in food, and who eats food not only out of hunger but also as a hobby. The related terms "gastronome" and "gourmet" define roughly the same thing, i.e. a person who enjoys food for pleasure. But the connotation of "foodie" differs slightly—a sort of everyman with a love for food culture and different foods, but some, like Paul Levy, say the foodie can still be a "foodist". Foodies are a distinct hobbyist group. Typical foodie interests and activities include the food industry, wineries, and wine tasting, breweries and beer sampling, food science, following restaurant openings and closings and occasionally reopenings, food distribution, food fads, health and nutrition, cooking classes, culinary tourism, and restaurant management. A foodie might develop a particular interest in a specific item, such as the best egg cream or burrito.
From distinctive cultural fare to hometown dishes, you won't find anywhere else in the world, a large part of getting to know a city is indulging in its cuisine. Pleasing food critics and locals alike, standout foodie cities in America are constantly changing their menus and adding new eateries, making them worth a trip for the meals alone. Here is the best foodie cities that you can satisfy your foodie spirit in the United States.
1. San Francisco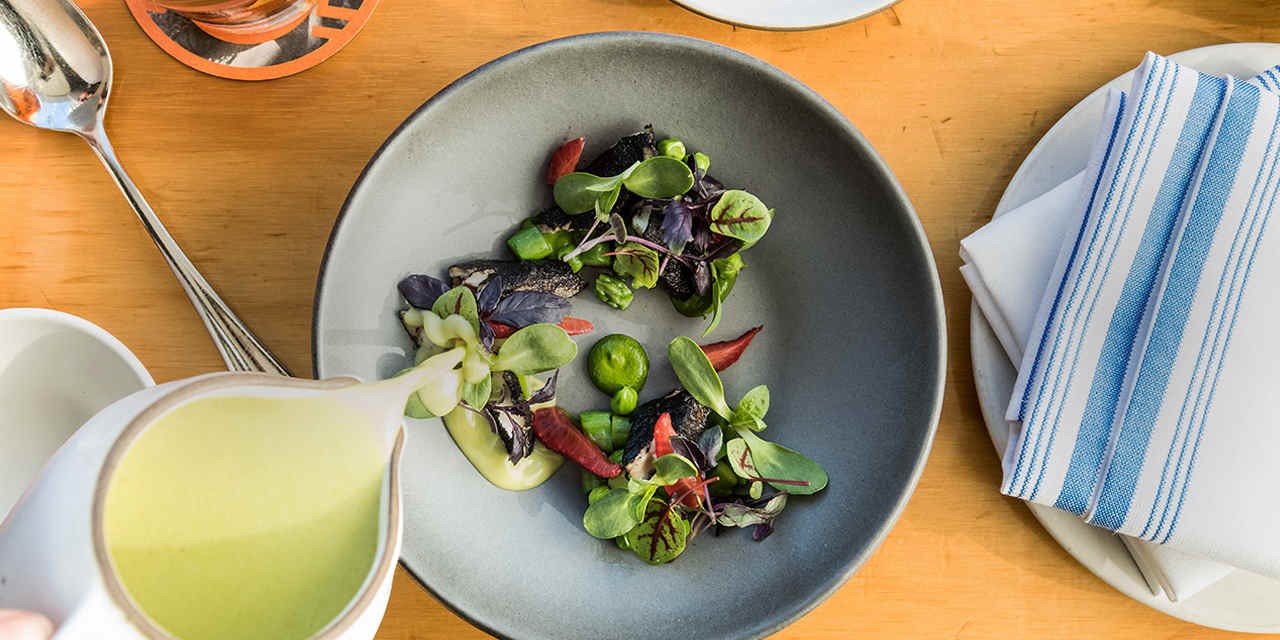 Photo: Visit California
A jumbled collage of colorful neighborhoods and beautiful views, San Francisco draws those free-spirited types who have an eye for edgy art, a taste for imaginative cuisine, and a zeal for adventure. It's really not surprising that songwriter Tony Bennett left his heart here: The city boasts jaw-dropping sights, world-class cuisine, cozy cafes, and plenty of booming nightlife venues – there's no shortage of ways to stay busy here. Spend an hour or two sunning yourself alongside sea lions on the bay, admiring the views of the city from Twin Peaks, or strolling along the Marina. And for the quintessential San Franciscan experience, enjoy a ride on a cable car or hop on a boat tour for a cruise beneath the Golden Gate Bridge.
If you want an iconic San Francisco dish, try cioppino. This rich fish stew (calamari, Dungeness crab, mussels, and more seafood favorites all married together in a tomato broth) was born in San Francisco's Italian-American community. The art of eating cioppino is an essential SF experience: the portions are huge, so it's best to dig in with a bib, a large spoon, and a side of bread. Order yours at Sotto Mare seafood restaurant, tucked away in a Telegraph Hill side street – look for the swordfish over the door.
Nothing competes with a juicy cut of prime rib, served with a mountain of creamed spinach. And the best place to get it is, of course, at the English-style House of Prime Rib, which has been serving this San Francisco classic since the 1940s.
Egg custard tarts are sweet, flaky, creamy, buttery – everything San Franciscans want in a dessert. Golden Gate Bakery in Chinatown makes the best, evidenced by the perennial line out the Chinese bakery's door, according to Culture Trip.
2. Chicago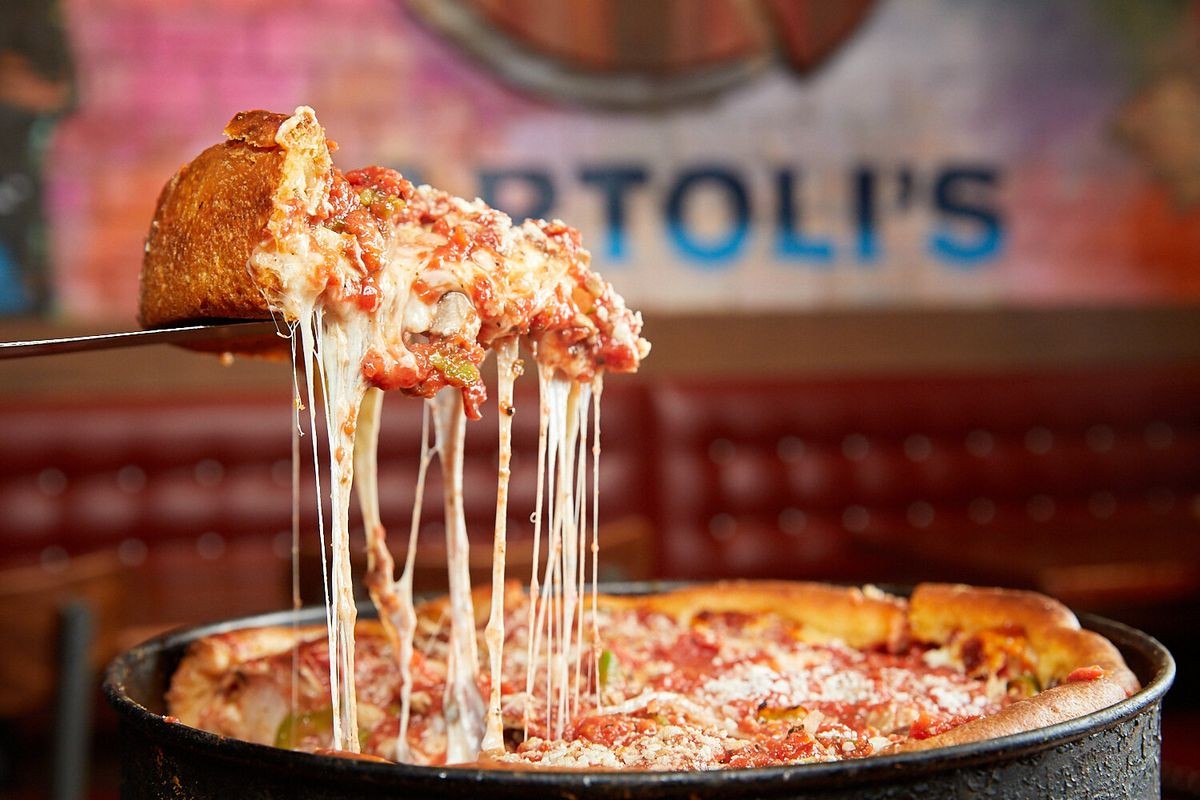 Photo: Eater Chicago
The culture of Chicago, Illinois is known for the invention or significant advancement of several performing arts, including improvisational comedy, house music, industrial music, blues, hip hop, gospel, jazz, and soul.
The city is known for its Chicago School and Prairie School architecture. It continues to cultivate a strong tradition of classical music, popular music, dance, and performing arts, rooted in Western civilization, as well as other traditions carried forward by its African-American, Asian-American, European American, Hispanic American, and Native American citizens.
The city is additionally known for various popular culinary dishes, including deep-dish pizza, the Chicago-style hot dog and the Italian beef sandwich.
Chicago lays claim to a large number of regional specialties that reflect the city's ethnic and working-class roots. Included among these are its nationally renowned deep-dish pizza; this style is said to have originated at Pizzeria Uno. The Chicago-style thin crust is also popular in the city. A number of well-known chefs have had restaurants in Chicago, including Charlie Trotter, Rick Tramonto, Grant Achatz, and Rick Bayless.
In 2003, Robb Report named Chicago the country's "most exceptional dining destination" and in 2008, Maxim awarded Chicago the title of "Tastiest City."
3. New York City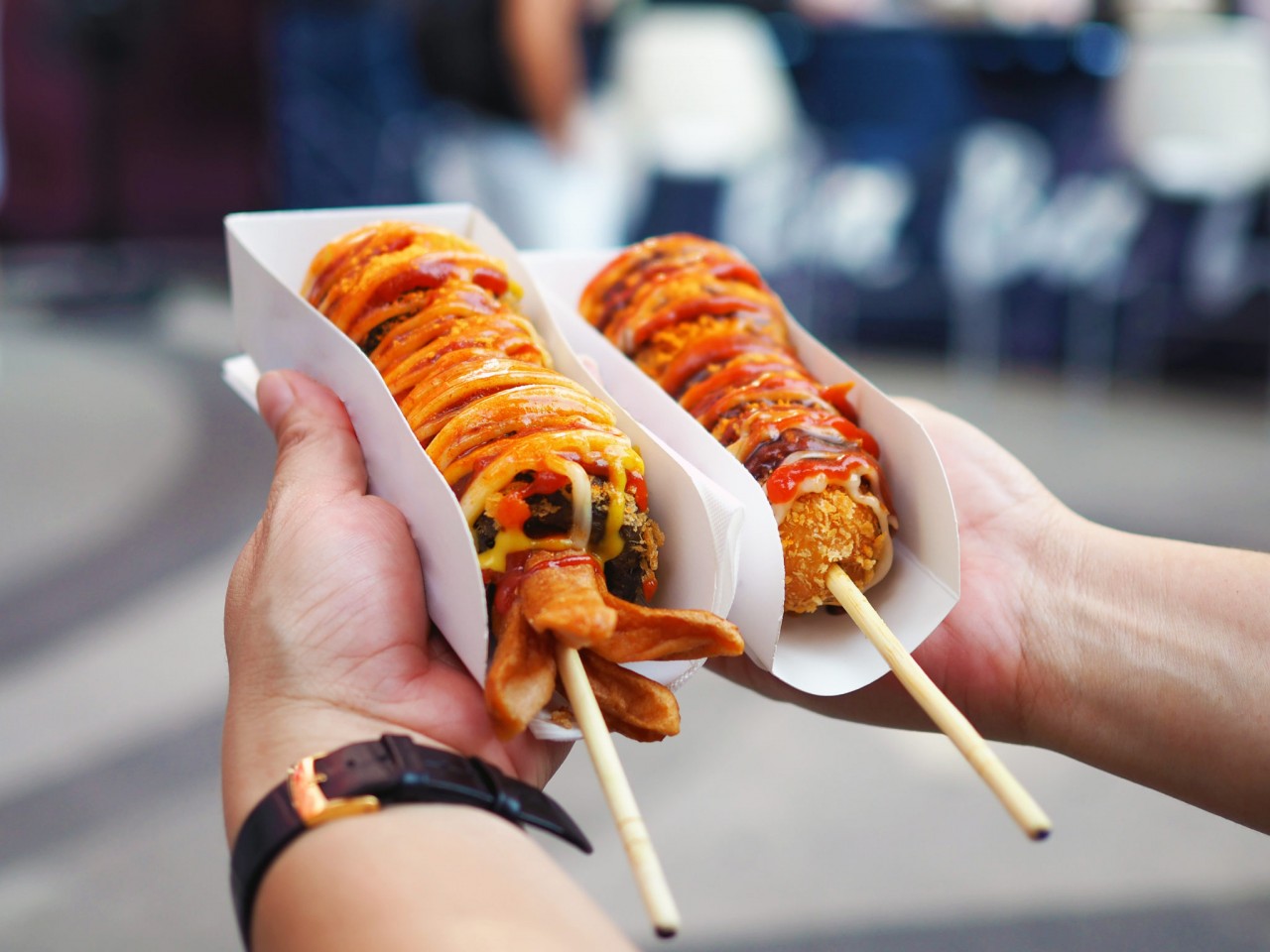 Photo: Shutterstock
The cuisine of New York City comprises many cuisines belonging to various ethnic groups that have entered the United States through the city. Almost all ethnic cuisines are well represented in New York, both within and outside the various ethnic neighborhoods.
New York was also the founding city of New York Restaurant Week which has spread around the world due to the discounted prices that such a deal offers. In New York, there are over 12,000 bodegas, delis, and groceries, and many among them are open 24 hours a day, 7 days a week.
Cool, cosmopolitan, crowded, constantly evolving … the Big Apple blends big-city splendor with small-town charm. Amid Gotham's iconic landmarks and towering skyscrapers, you'll experience a vibrant culture permeating each of the city's distinctive neighborhoods and boroughs. Follow trendsetters to the East Village and Brooklyn to check out indie boutiques, iconic bakeries, and trendy coffee shops. Afterward, peruse the racks of the sleek shops lining Fifth Avenue, admire the cutting-edge art collections at the MoMA and the Met, catch a memorable show on Broadway or sit down for a meal at the latest "it" restaurant.
4. Los Angeles
Photo: InsideHook
The cuisine of California reflects the diverse culture of California and is influenced largely by Hispanic America roots (Mexican, Latin American, Spanish), alongside Eastern Asian and Oceanian influences (Japanese, Chinese, Filipino, Vietnamese, Thai, Hawaii) and Western European influences (Italian, French, Portuguese), as well as the food trends and traditions of larger American cuisine.
The main trends were influenced by a combination of Mediterranean climate, geography and geology of the region's proximity to the ocean, its movie roots in Hollywood, its tech roots in Silicon Valley and the Napa wine country, as well as its major produce production. Even California being part of Mexico influenced the state's food.
Los Angeles both confirms and dismantles all of its stereotypes. Sure, it's a sprawling metropolis with eternally congested freeways, but it also contains one of the most diverse and unique sets of neighborhoods in the United States. La-La Land is filled to the brim with the glamour of chic Hollywood name brands and movie set backdrops, yet it's also home to renowned art galleries like the Los Angeles County Museum of Art and architectural masterpieces like the Getty Center. The world's visual entertainment empire, LA offers tourists behind-the-scenes looks into the world of filmmaking and television broadcasting at studios like Paramount Pictures Studios and Warner Bros. Studio. What's more, the City of Angels features some of the country's most eclectic cuisine and dozens of highly acclaimed restaurants. Away from the revitalized downtown area, the Malibu and Santa Monica beaches provide sun, sand, and surfing, while Venice Beach offers close-ups of the city's most unique residents. Additional outdoor pursuits like hiking can be found at Griffith Park and Angeles National Forest.
5. Charleston, SC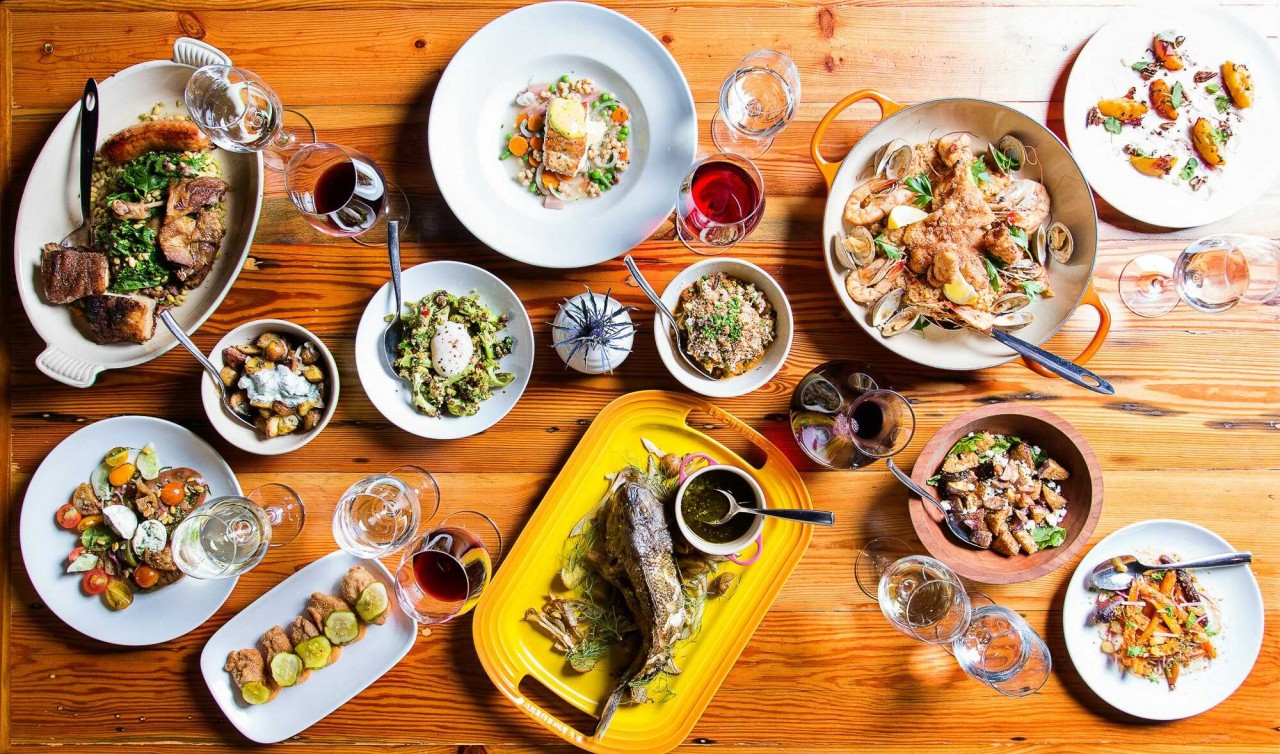 Photo: Conde Nast Traveler
Charleston's culture blends traditional Southern U.S., English, French, and West African elements. The downtown peninsula has a number of art, music, local cuisine, and fashion venues. Spoleto Festival USA, held annually in late spring, was founded in 1977 by Pulitzer Prize-winning composer Gian Carlo Menotti, who sought to establish a counterpart to the Festival dei Due Mondi (the Festival of Two Worlds) in Spoleto, Italy.
Charleston's oldest community theater group, the Footlight Players, has provided theatrical productions since 1931. A variety of performing arts venues includes the historic Dock Street Theatre. The annual Charleston Fashion Week held each spring in Marion Square brings in designers, journalists, and clients from across the nation. Charleston is known for its local seafood, which plays a key role in the city's renowned cuisine, comprising staple dishes such as gumbo, she-crab soup, fried oysters, Lowcountry boil, deviled crab cakes, red rice, and shrimp and grits. Rice is the staple in many dishes, reflecting the rice culture of the Low Country. The cuisine in Charleston is also strongly influenced by British and French elements.
6. Seattle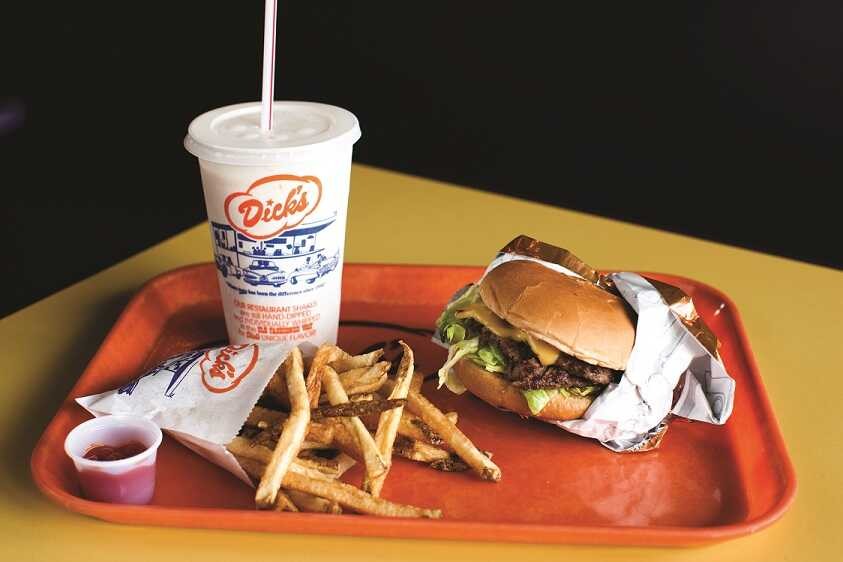 Photo: Culture Trip
Seattle's laid-back attitude and diverse neighborhoods more than make up for its consistently cloudy weather. Plus, it's home to some of the country's best coffee and a thriving arts scene, plenty of history, culture, and – when the weather permits – some exciting outdoor activities. Surrounded by water (and resting between Puget Sound and Lake Washington), the city's favorite outdoor pursuits include kayaking, hiking, camping, and whale watching. Not only that, but the nearby Olympic Mountains and the giant Mount Rainier are visible from many spots in the city; ski slopes are just a short drive away. And while travelers often bemoan the weather, there's actually less annual precipitation here than in New York or Boston. Overcast skies rarely stop Seattleites from getting out and exploring the city – and it shouldn't stop you either.
If you're headed to the Emerald City and not up for strenuous outdoor activities, Seattle still offers plenty to do and see. Art lovers will appreciate the glass-blown pieces at Chihuly Garden and Glass as well as the works on display at the Seattle Art Museum. Maritime enthusiasts can explore the Hiram M. Chittenden Locks and watch the ships putter by. Several of Seattle's best boat tours even offer an inside look at how the locks operate. Make time to switch gears from boats to brews on a visit here, too. The city boasts dozens of craft breweries and food markets, making it one of the Best Foodie Destinations in the USA, according to U.S.News.
The port city of Seattle has the freshest seafood around. Either go straight to the docks to buy fish directly from the guys who caught it, or explore the wealth of restaurants that serve locally caught oysters, crab, sushi, and chowder. Indeed, Pike Place Chowder is one of the few places outside of New England to win the Great Chowder Cook-Off in Newport, Rhode Island. Several times. However, if you're only going to try one type of seafood in Seattle, make sure it's the salmon.
Home to a large Vietnamese community, Seattle is well-stocked with Vietnamese eateries. The most adored dish throughout the city is pho, with restaurants like Pho 99, Pho Bac, and Pho Ba popping up all over the place to meet the demand. A delicious bowl of hot pho is all that the citizens of Rain City really want.
Fran's Chocolates (famous for being one of Obama's favorite dessert spots) was founded in 1982 in Seattle. The founder, Fran Bigelow, is credited for the renaissance of artisanal chocolate in the US. So, unless you're part of the small percentage of people who don't like chocolate, you'll want to make a stop by one of Fran's stores in Downtown, Georgetown, Bellevue, or U Village.