The Best Places For Scuba Diving In Vietnam
As the heat rises, plenty of adventurous beachgoers head to the ocean floor, looking for interesting animals and other small treasures.
Here are the best and most beautiful places for diving experiences in Vietnam for you to explore during this year's summer holiday.
1. Con Dao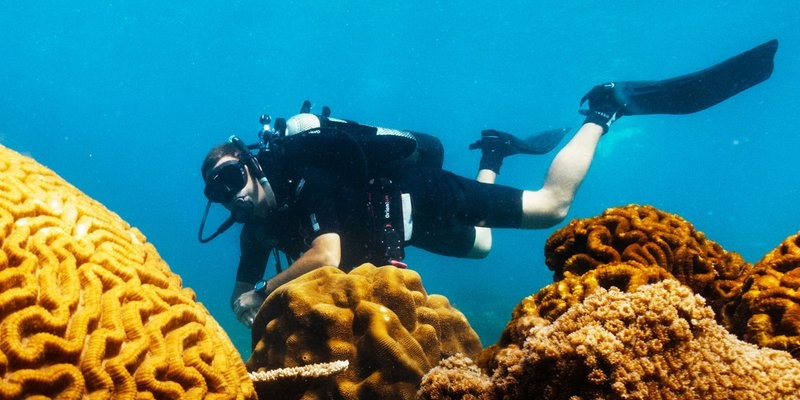 Photo: City Pass Guide
A tiny archipelago off the southern coast, only a small number of travelers wind up in Con Dao. Though the trip requires extra effort, those who commit to the journey are rewarded with some of the country's most blissful beaches and best snorkeling. Much of the island is covered by the Con Dao National Park. Its dense jungle will give you ample chance to uncover a paradise of your own.
According to the experienced divers, the best time to go diving and see the coral reefs is from March to June. This is when the weather is the warmest, and the clear water will provide you with the best sight of the gorgeous corals. Besides, from November to January of the next year is also suitable for you to go diving, but you will be advised to check the weather forecast first to ensure safety.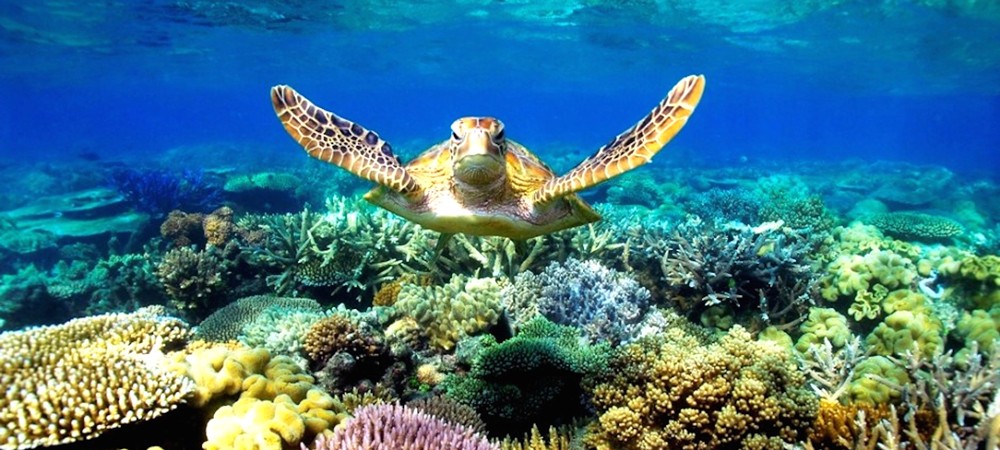 Photo: Incense Travel
If you are looking for a tour that includes scuba diving, here are some of the best tourist centers that will allow you to sign up for a diving service according to your request.
Rainbow Divers is the largest tourist center that provides the best scuba diving here. You will be able to rent scuba diving suits as well as hire an instructor to ensure safety. You need to register here in advance to avoid not being able to rent due to the closure from September to March next year.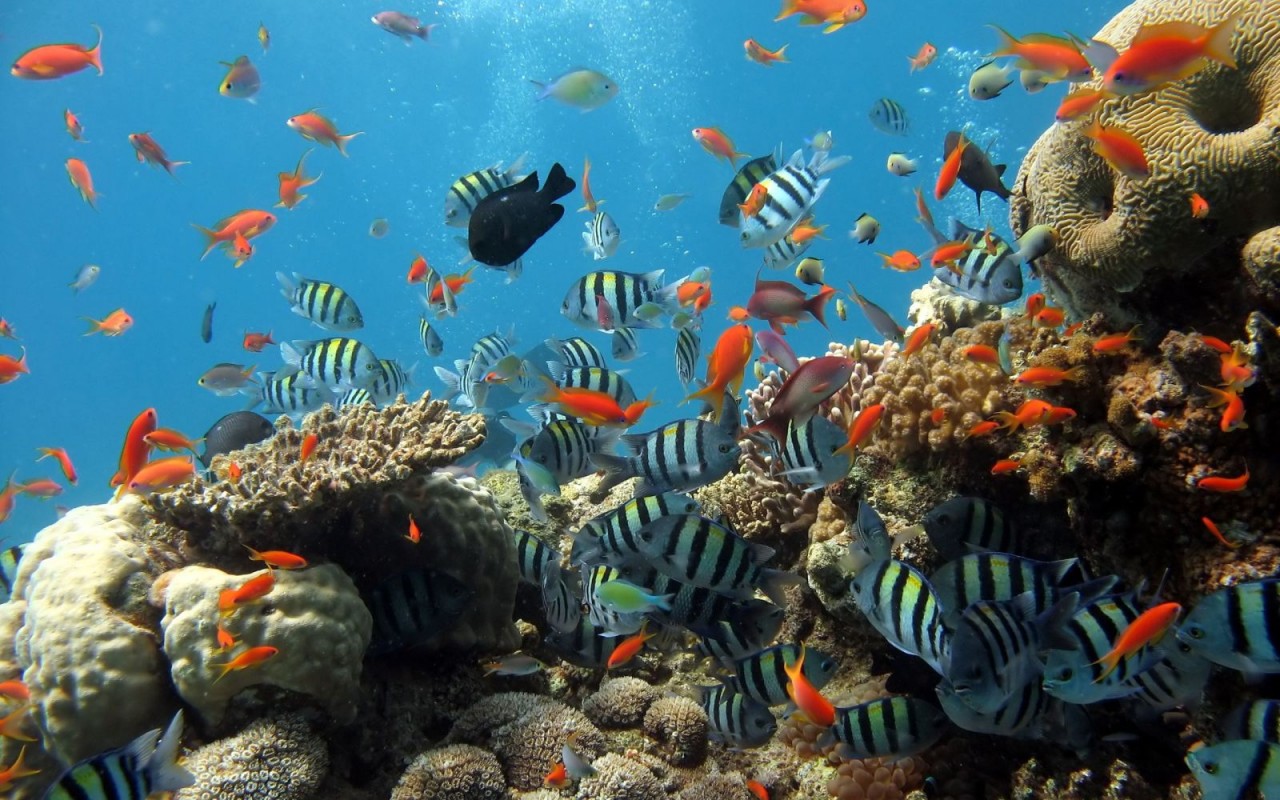 Photo: The Golden Scope
Dive Senses Con Dao belongs to Con Dao Resort, which provides all the services for visitors here. You can still register without having to stay in the resort. This place also provides a scuba diving experience for tourists all year round.
All centers offer a package of diving services from A to Z that includes tourist transfers, as they take tourists to the unspoiled islands for camping and diving all day.
2. Phu Quoc
Phu Quoc's gleaming white sand beaches have earned it the nickname "Pearl Island", but the island's environmental conservation efforts and cultural heritage deserve as much attention as its picturesque sand and surf.
With a diverse marine system of An Thoi archipelago, 12 islands large and small islands in the South, Phu Quoc island is an ideal destination for tourists who are looking for a diving experience. The coral reefs here tops the country with an abundance of 17 different types of hard, soft, and anemones.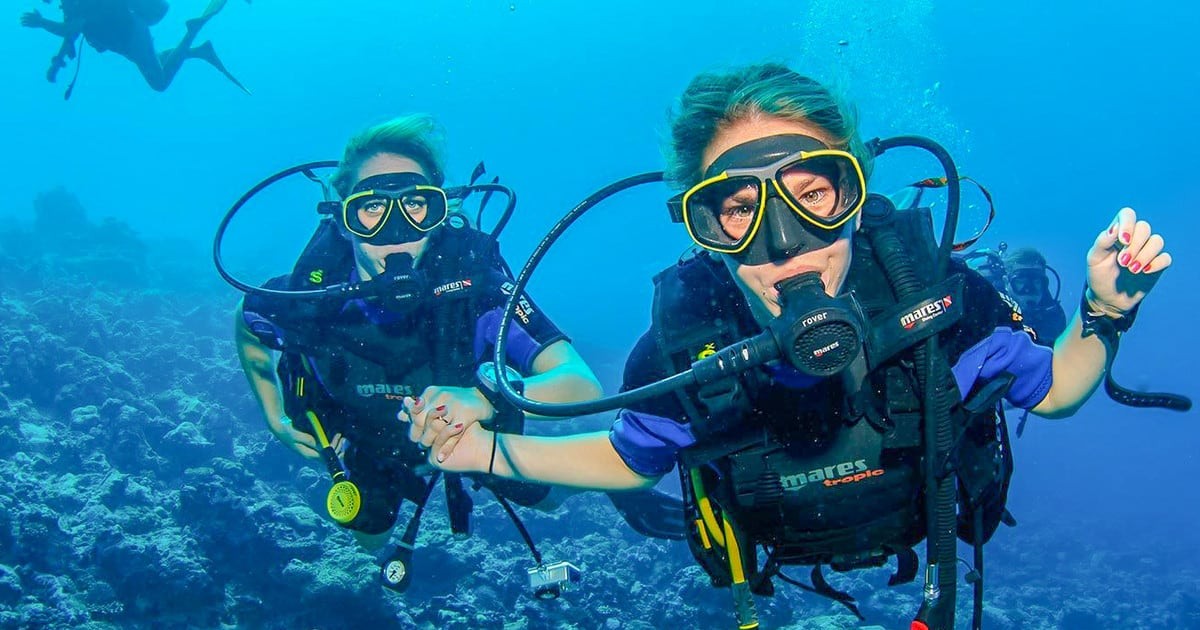 Photo: Sun World Hon Thom Nature Park
The best time to dive in the year is from May to July, the weather is beautiful and the crystal clear water gives you a great chance to see the beauty of the coral reefs.
Rainbow Divers is the longest established PADI Dive Center in Phu Quoc and throughout Vietnam. It offers daily dive boats departing to the North and South, and PADI training courses.
Flipper Diving Club is a PADI 5 Star Instructor Development Dive Resort with fully experienced and certified scuba diving staff. The multilingual team can speak English, French, Dutch, German, Russian, Swedish. It provides daily dive trips and a full range of PADI Courses from Discover Scuba Diving all the way through to PADI Instructor level training.
There are 2 main dive areas in Phu Quoc: the North and the South. The diving sites around the island are relatively shallow, between 10 – 12m on average. The North of the island has better conditions for diving but not many dive sites. In contrast, there are more dive site options in the South but the weather is quite erratic.
3. Nha Trang
Scuba diving and traveling are the two best activities in Nha Trang, especially for young travelers who want to explore the sea world. Perched on a pristine stretch of the southern coast, Nha Trang is a playground for sunseekers. Days here are spent dining on delicious seafood, snorkeling around stunning islands, and partying on the sand after dark. Nha Trang lays claim to some of the country's finest luxury resorts and thrilling watersports.
The most famous diving places in Nha Trang:
1. Monkey Island: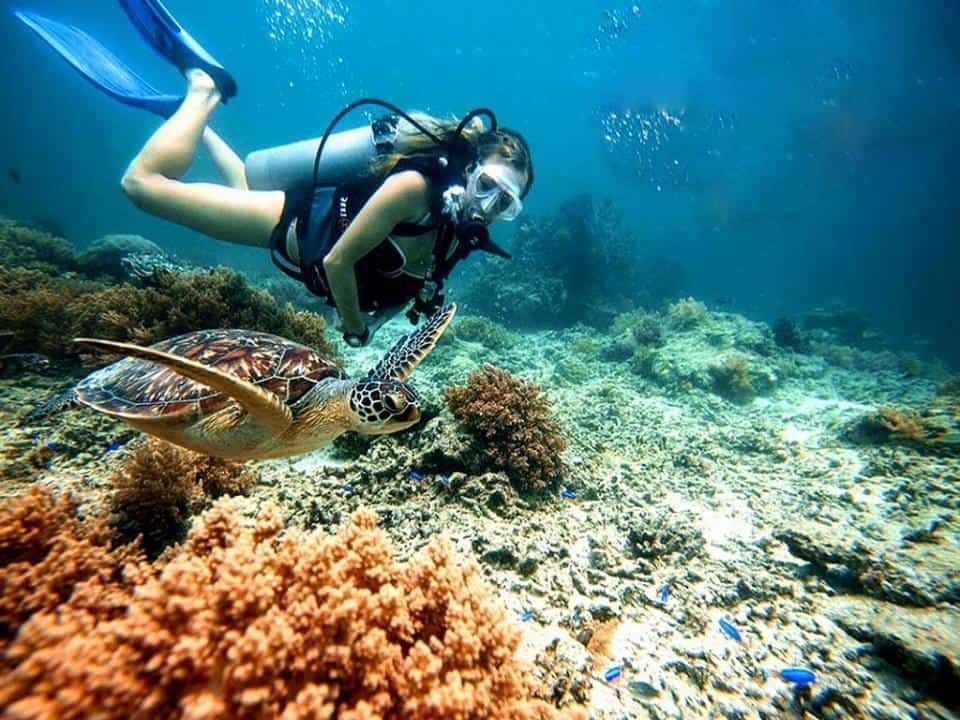 Photo: Vietnam Discovery Travel
Monkey Island, also known as Hon Lao, is located in the Nha Phu swamp. This place is famous for being a home for monkeys, which where it gets its name. It is also one of the best spots for tourists who enjoy diving while watching the sunset in Nha Trang.
The beautiful beach, pristine nature, and mesmerizing coral reefs make this place a wonderful world for many rare fish and sea creatures to live. This also attracts tourists from all over the country to come here and explore the world hidden under the water.
Before the trip to Monkey Island, tourists are advised to fully prepare and brace themselves for a new diving experience. The best moments for beginners are to be able to see the colorful coral reefs, swim with the fish, and welcome the foreigners visiting this place.
2. Hon Mun Island: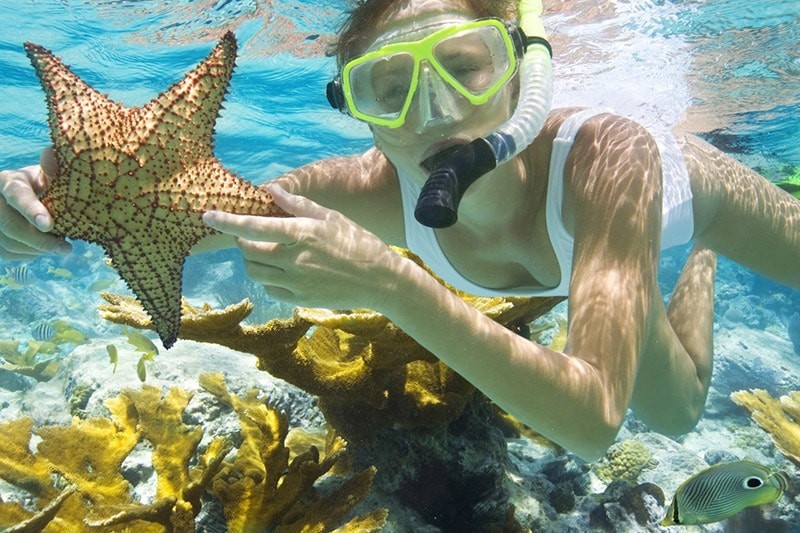 Photo: Day Trip Vietnam
Hon Mun Island is located to the Southeast of Bong Nguyen Island. It has a total area of ​​160 square kilometers, including the 122-square-kilometer sea surface area and the 38-square-kilometer area of smaller sub islands.
Hon Mun Island is one of the most famous islands in Nha Trang to have clear water and poetic scenery. Looking from above, you can see a breathtaking landscape created by blue waves and green trees. Coming there, you will certainly get away from the hustle and bustle of the city and immerse yourself in the wonderful nature.
The diverse marine ecosystem is another attractive feature of Hon Mun Island. It is assessed by the World Wildlife Fund (WWF) as the area with the most marine biodiversity in Vietnam with about 1,500 marine species. Hon Mun is the first marine conservation area in Vietnam and the planning sea area where fishermen are not allowed to fish.
3. Binh Hung Island:
The beautiful island appears with a special freshwater rock cave, with the clear blue water allowing you to see the mesmerizing coral reefs beneath. Coming to Binh Hung Island, you can also have a chance to taste the best seafood dishes such as shrimps, crabs, snails, mussels, and other gifts from Cam Ranh for your family and friends.
4. Cu Lao Cham Island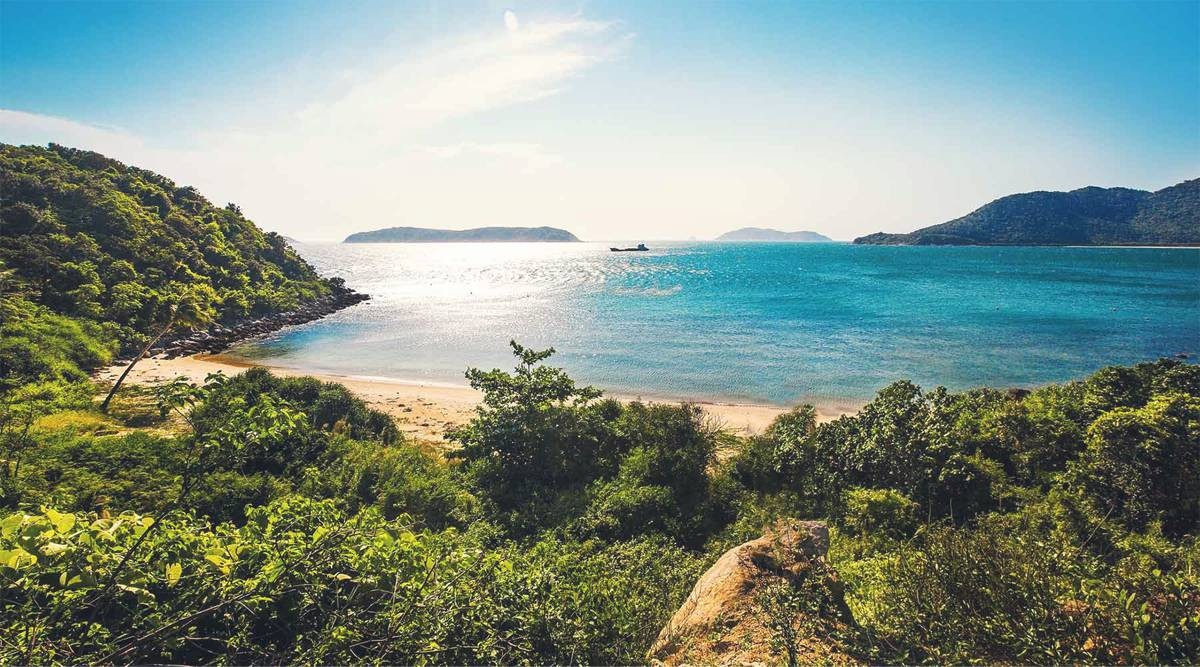 Photo: Localvietnam.com
The large island consists of 8 islets, 20 km off the coast of Hoi An Ancient Town in Quang Binh Province. Cu Lao Cham Island has wonderful sand beaches, forested hills, a nature reserve, and the sea. With primitive landscapes, the island is ideal for camping, swimming, and scuba diving to enjoy the corals and beautiful marine life.
Cham islands are supposed to be the first place where Cham people landed, coming to Quang Nam Province from Indonesia (small monuments, dikes, and basins to grow rice on terraces are hidden in the forest, the 17th-century pagodas and small temples in the two villages).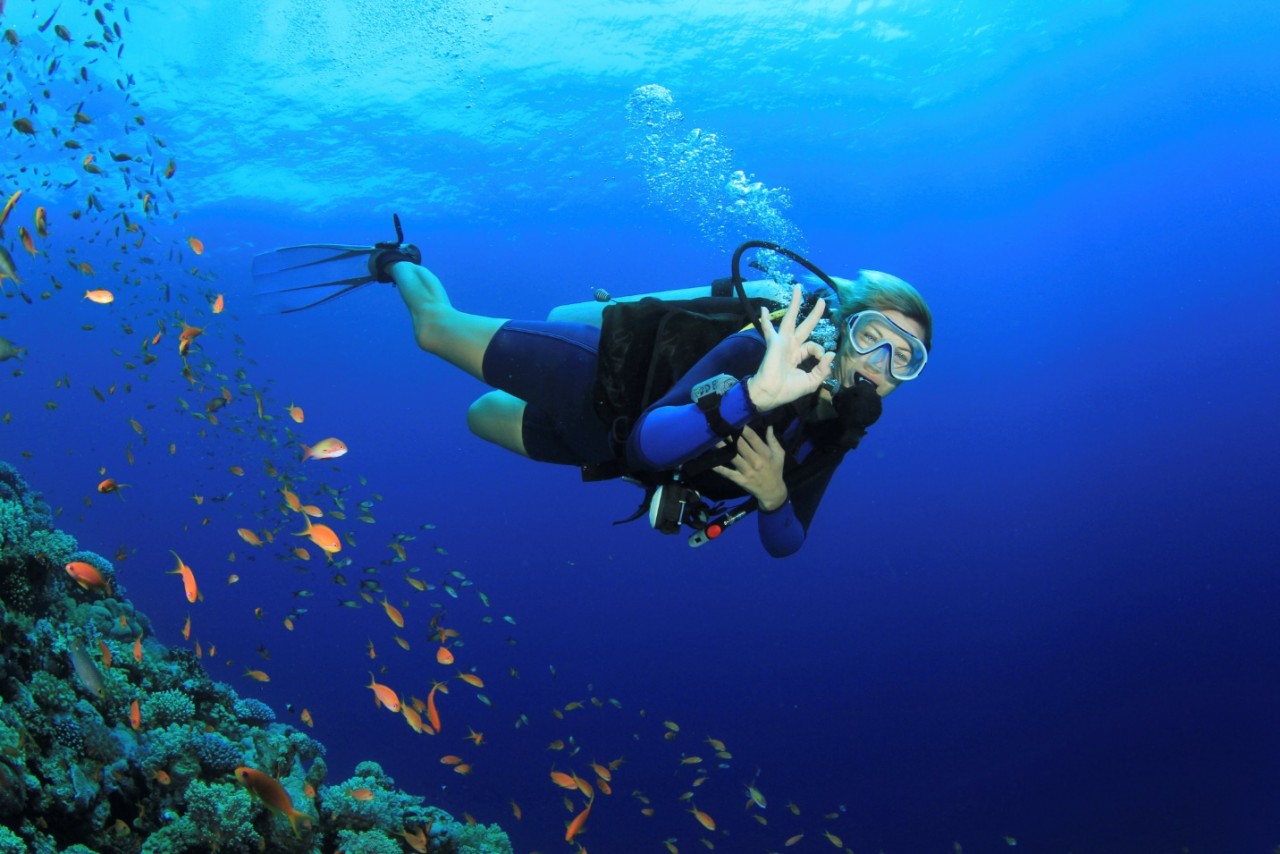 Photo: Hoiantravel.com
The best time to visit Cu Lao Cham island is from March to August since the weather is warm, the water is crystal blue with no rain, which makes it comfortable for moving around, visiting many spots, taking photos, and joining in different activities.
Cu Lao Cham has a lot of beautiful beaches that are suitable for swimming. Almost all of them are 20 m in width and 100 to 300 m in length. The waves are gentle and the water is clear and cool. So, you will definitely have a lot of fun here.
Shallow dive: Includes glasses, snorkel, propeller. Shallow diving from 1m to 2m
Deep dive: Includes oxygen tank, glasses, snorkel, Propeller, diving instructor. Diving depth from 1m to 5m.
Walking under the sea, deep dive: Includes oxygen tank, glasses, breathing tube, propeller. Diving depth from 1m to 5m.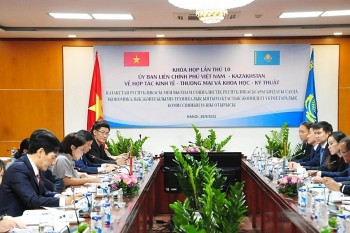 Friendship
The 10th session of the Vietnam-Kazakhstan Intergovernmental Committee on economic-trade and scientific-technical cooperation was held in Hanoi on September 26.