The charming beauty of King Bao Dai's hundred-year old mansion in Ha Noi
Hidden inside an alley in Ngoc Ha Street, Hanoi, is a 110-year-old mansion that used to belong to King Bao Dai, with its special architecture and luxury, is one of the most precious historical gems that only a few people know about.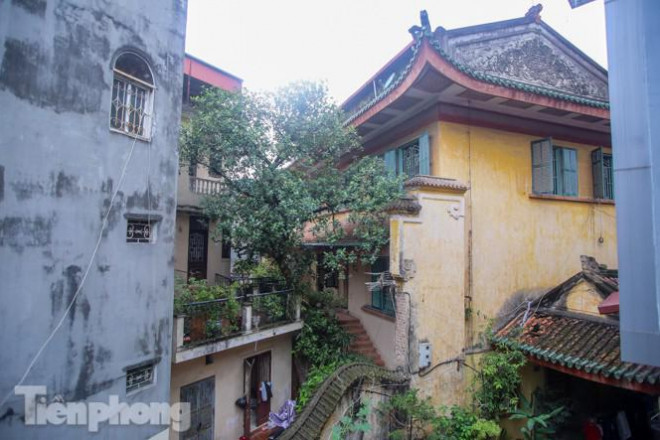 The old French mansion of Emperor Bao Day, the last king of the Nguyen dynasty, is located in an alley on Ngoc Ha Street (Ba Dinh, Hanoi). (Photo: Tien Phong)
The 110-year-old mansion of King Bao Dai is still unknown to many people despite its special architecture and luxury, like a sleeping beauty waiting to be woken up.
The mansion of King Bao Dai located in Hanoi's center, featuring luxurious classic French architecture and royal lifestyle as a hidden gem to discover.
King Bao Dai (1913-1997) was the last king of the Nguyen Dynasty (1802-1945), also the last feudal dynasty of Vietnam. He is known as the owner of the most luxurious mansions in the country. He owned mansions from the North to the South. Each has its own beauty and story that attract many visitors, according to Vietnamnet.
One of the two mentioned palaces was located in an alley on Ngoc Ha Street (Ba Dinh, Hanoi), near the intersection with Hoang Hoa Tam Street. According to residents, this old French residence was built in 1911, simultaneously with the opera house, about 110 years ago.
Today, the building is still preserved and preserved, although it is obscured by the houses of external builders, the mansion still exudes ancient beauty with faded old walls, red tiles. Green and blue windows are typical of French architecture in the early 20th century. Outside the surrounding wall there is a winding dragon-like fence.
The second residence of the last king of the Nguyen dynasty, located on Tran Hong Dao Street (Hanoi), is now the headquarters of the Union of Vietnamese Associations of Literature and Art. According to research, in 1945, after resignation, former Emperor Bao Dai worked in Hanoi. For a short time in Hanoi he lived in this villa.
This villa of King Bao Day has French architecture, considered one of the typical French housing projects in Hanoi. The entire project campus includes living space, a garden with a total area of over 2,000 square meters and a living area of nearly 800 square meters, including 3 floors.
King Bao Dai, the last king of feudal dynasties in Vietnam, is not only known in history as a man with a liberal life, but also owns many of the most luxurious palaces in the country. Outside of Hanoi, in all 3 regions, there are 7 palaces called "Bao Dai Palace", especially the most famous in Dalat, Do Son or Nha Trang. These are superficial buildings with unique architecture that showcase the wealth of a noble emperor whom one should marvel at.
The mansion is a complex including five villas with most of the materials used in the construction were imported from Europe. Surprisingly, bricks with carved French letters can be found here.
Its facade features the typical Oriental style with the traditional upward curved roof and details of dragon and phoenix, which are supposed to be used only for kings.
Over a century, excepting its moldy wall, the place is surprisingly intact as it is only a few steps to Huu Tiep Lake, a target of US bombings during the war.
King Bao Dai was the first and only Vietnamese king who studied abroad. After 10 years studying in France, he returned to Vietnam imbued with Western culture. He had a special interest in European architecture and built several houses along Vietnam.
There are seven famous houses of King Bao Dai named after him, most of which feature modern Western architecture and luxury for the King and the Queen to enjoy holidays.
His mansions are including a villa in Haiphong Northern city with octagonal French architecture featuring a spectacular panoramic city view from its 40-metre-high perch, three elegant palaces in poetic pine forest and hills of Da Lat Central Highland city; the White Villa overlooking a beach in Vung Tau Southern city; a cluster style mansion of French colonial architecture in Nha Trang; and a Palace in the city of Buon Ma Thuot Central Highland city.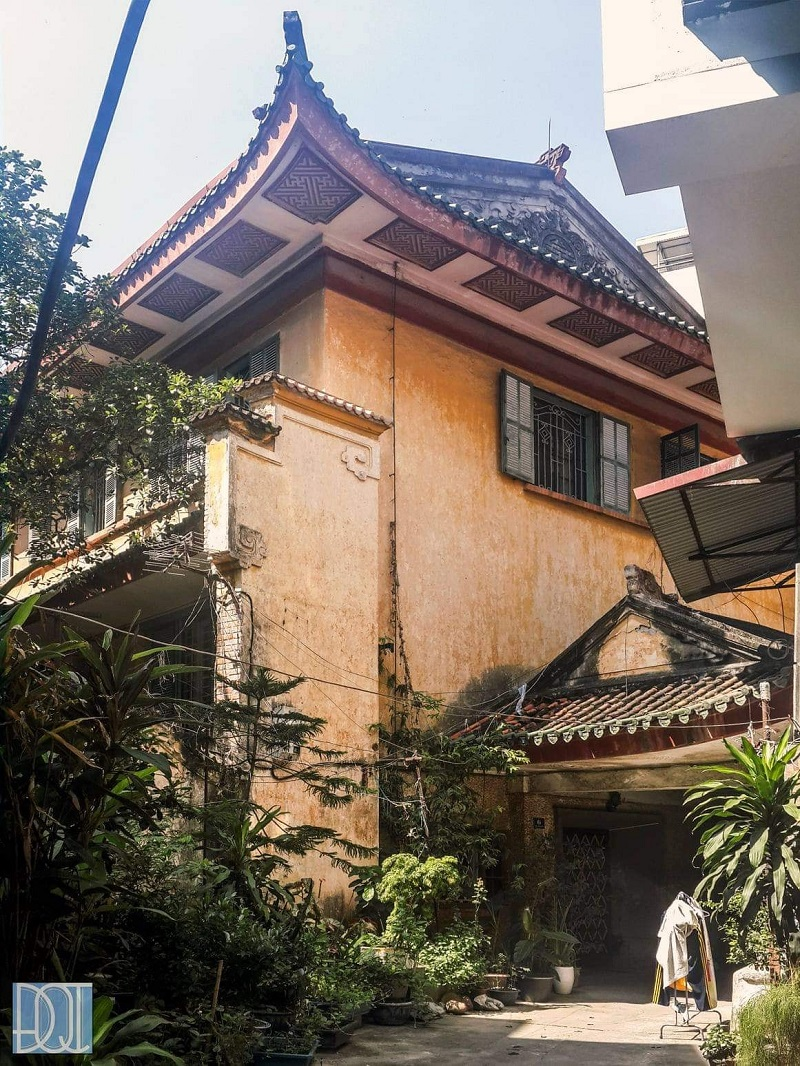 Located at No.186 Ngoc Ha Street, Ba Dinh District, one of Hanoi's central districts, but the mansion is hidden behind later built high rises and trees. Designed by French architect Arthur Kruze, the author of dozens of famous architectural works in France and around the world, the mansion has a unique architecture, combining Eastern and Western style. (Photo: Ho Hoang Hai)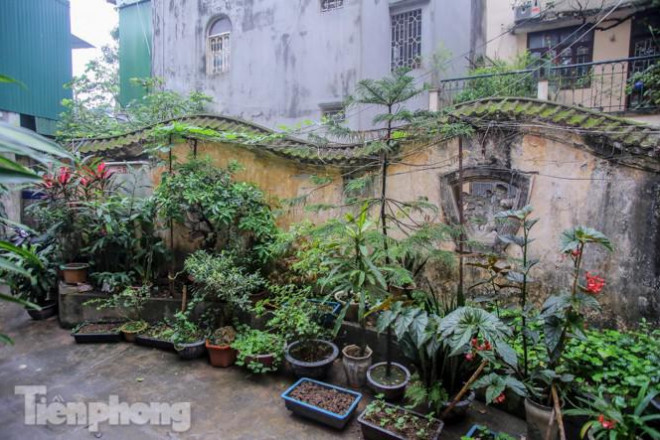 In addition, there is an over 300 squares meters garden with a pond, beautiful bonsai, surrounded by a dragon-shaped fence, like a typical palatial garden. (Photo: Ho Hoang Hai)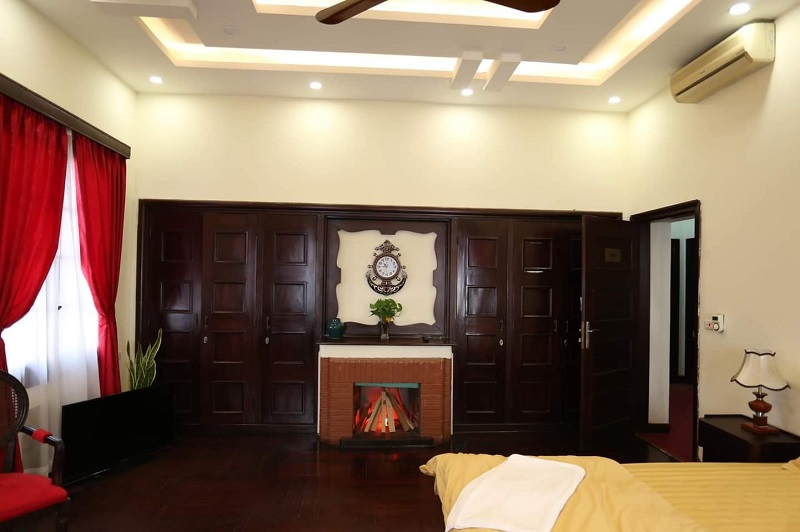 All storeys are equipped with modern flush toilets - something modern and weird in the country in the early 20th century because squat toilets were considered dirty places and should be built separately from the main house and flush toilets only came about 20 years ago. Particularly, there is a modern elevator to carry food from the kitchen to the dining room on the second floor which is arranged like a fanciful restaurant. There is also a garage in the basement like typical French villas. (Photo: Ho Hoang Hai)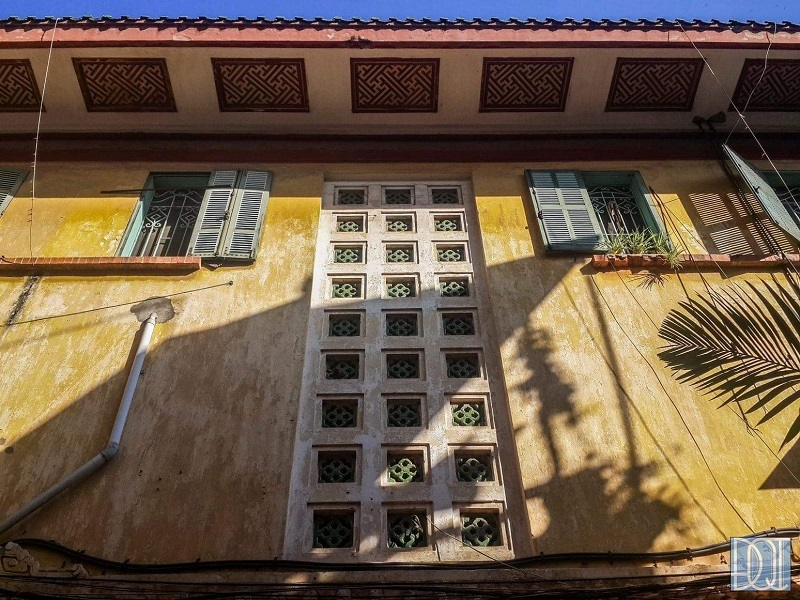 Yellow walls and green windows are typical characteristics of French colonial architecture in Vietnam. Photo: Ho Hoang Hai.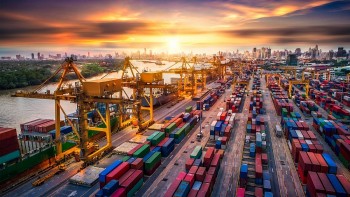 National
Vietnam, a rising star in the global supply chain, has the potential to become a new tiger in Asia, economist Brian Lee Shun Rong at Maybank - Malaysia's largest financial services group and the leading banking group in South East Asia – has reportedly said.