The Extraordinary Story of Beautiful Fort Bragg's Glass Beach, California
California has many wonderful and unique spots to discover, and one of them is Glass Beach near Fort Bragg, an amazing site with thousands of pieces of colourful glasses that attract the most aspiring photographers.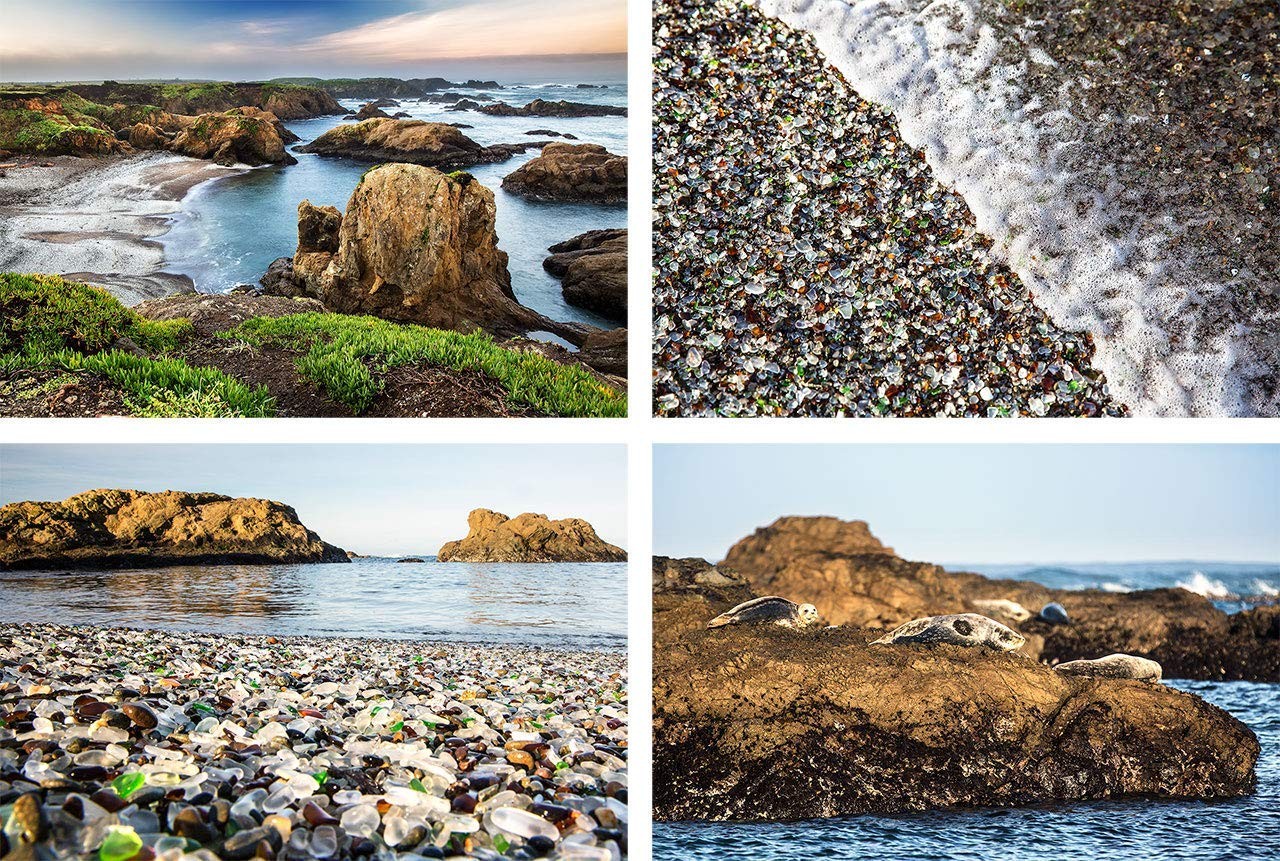 Photo: International Conference on Social Sciences
Glass Beach is a beach adjacent to MacKerricher State Park near Fort Bragg, California, named from a time when it was abundant with sea glass created from years of dumping garbage into an area of coastline near the northern part of the town. It is illegal to collect glass at this state park.
Glass Beach is the well-known southern beach of MacKerricher State Park in Fort Bragg. Glass Beach gets its name from the smooth colorful glass pieces that you can find mixed into the pebbly beach.
This site was once a trash dump so broken bottles from the garbage cans of local residents have been transformed into little treasures to be found and photographed (and left behind). It is illegal to remove any glass from Glass Beach, but this hasn't stopped people from taking what seems like a harmless amount. Over the years thousands of these pocketfuls have depleted the beach of its namesake glass. It still has a lot, but nothing like it used to.
What is Sea Glass?
Photo: California Beaches
It is the weathering, tumbling, and aging in sand and saltwater that gives real sea glass, its unique "frosted" appearance, and "soft" texture. A process called "hydration" is responsible for pitting. As the glass soaks in the sea water, the lime and soda used in making the glass leaches out and leave little pits on the surface. Sometimes the soda and lime also mix with other minerals, forming sparkling crystals on the surface of the glass. Hydration, or pitting, does not occur in fresh water because the PH of the fresh water is different. Technically, the fresh water glass is called "beach glass", while salt water glass is called "sea glass".
You might also see very unique shapes and fused combinations of colors here. This is "Fire Glass" and Fire Glass that is also Sea Glass is very rare. Fort Bragg's glass beaches are rare ocean sites where they also burned everything. This is because the ocean was not carrying anything away. They didn't know when they put in these sites that the rock formations here set up wave patterns that keep everything on the beach, even in the worst of storms. So as things began to back up, they began to burn and finally had to keep moving the dump sites. It was this that gave us our beautiful "Fire/Sea Glass" and multiple coves covered in sea glass.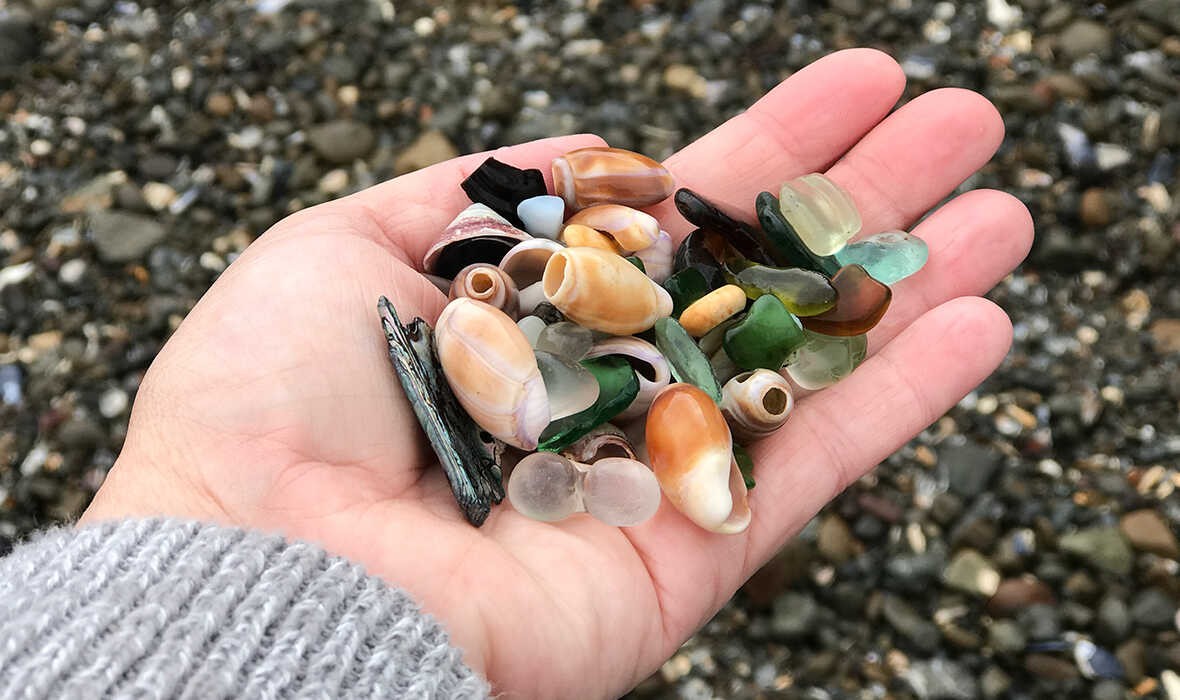 Photo: Inspired Imperfection
Since green, brown and clear (white) are the most common glass that was disposed of, the majority of pieces are those colors. Occasionally, you'll see pottery chips and rarer colors of glass. Only a few items were actually stored in red, blue, lavender, purple, or pink glass containers. Should you see these colors, they most likely came from these items, according to Mendocino.
For instance, very rare Cobalt Blue, the "sapphire" of the beach, came from such apothecary items as Milk of Magnesia, Vick's Vapo Rub, Noxema, Nivea, and Bromo Seltzer bottles, along with some prescription bottles and perfumes
The extremely rare red pieces, or "rubies" of the beach, might come from perfume bottles, the tail lights on old automobiles, lantern, and traffic light lenses, or even some types of old beer bottles, like the bottles made by Anchor Hocking for Schlitz Beer in the 1950s.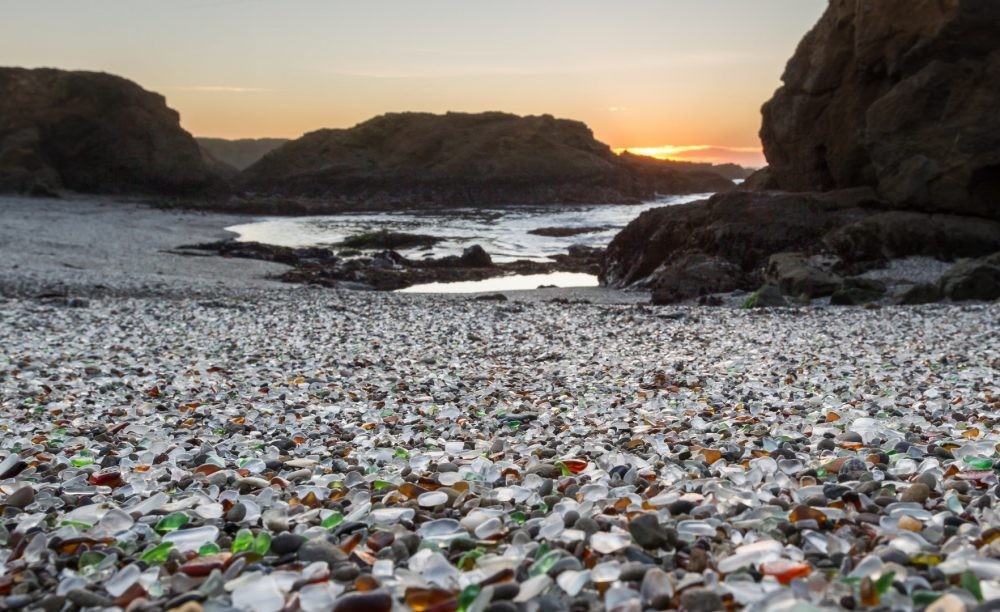 Photo: California Beaches
Pinks, lavenders, purples, lime greens, and other rare shades came from things like perfume bottles and art glass. Many lavenders and pinks come from what was originally clear glass that was clarified with magnesium (lavender) or selenium (pink). The glass has to be clarified with these minerals because the sand from which glass is made is actually amber in color. Over time the sun causes the magnesium and selenium to oxidize, creating the lavender and pink colors.
Greens, browns, and aquas come from beer and soda bottles, and nearly every other source, like Clorox Bleach jugs, shampoos, etc.
The History of Fort Bragg's Glass Beach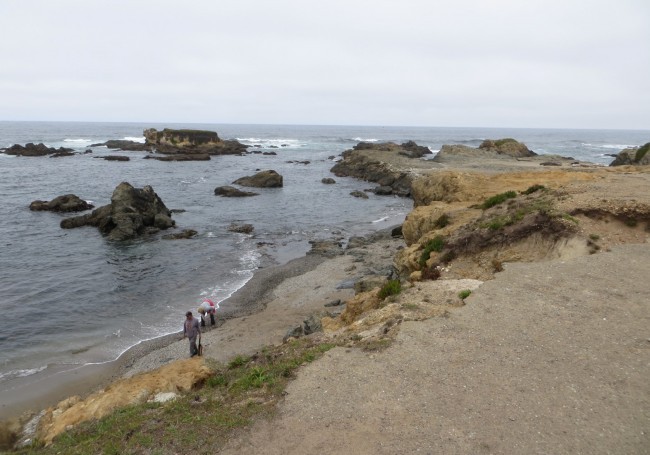 Photo: California Beaches
In 1906, Fort Bragg residents established an official water dump site behind the Union Lumber Company onto what is now known as "Site 1". Most water-fronted communities had water dump sites discarding glass, appliances, and even vehicles. Locals referred to it as "The Dumps." Fires were often lit using Molotov cocktails to reduce the size of the trash pile.
When the original dump site filled up in 1943, the site was moved to what is now known as "Site 2", the active dump site from 1943 until 1949. When this beach became full in 1949, the dump was moved north to what is now known as "Glass Beach", which remained an active dump site until 1967.
The California State Water Resources Control Board and city leaders closed this area in 1967. Various cleanup programs were undertaken through the years to correct the damage. Over the next several decades, what was biodegradable in the dump sites simply degraded and all the metal and other items were eventually removed and sold as scrap or used in art. The pounding waves broke down the glass and pottery and tumbled those pieces into the small, smooth, colored pieces that often become jewelry-quality, which cover Glass Beach and the other two glass beaches (former dump sites) in Fort Bragg.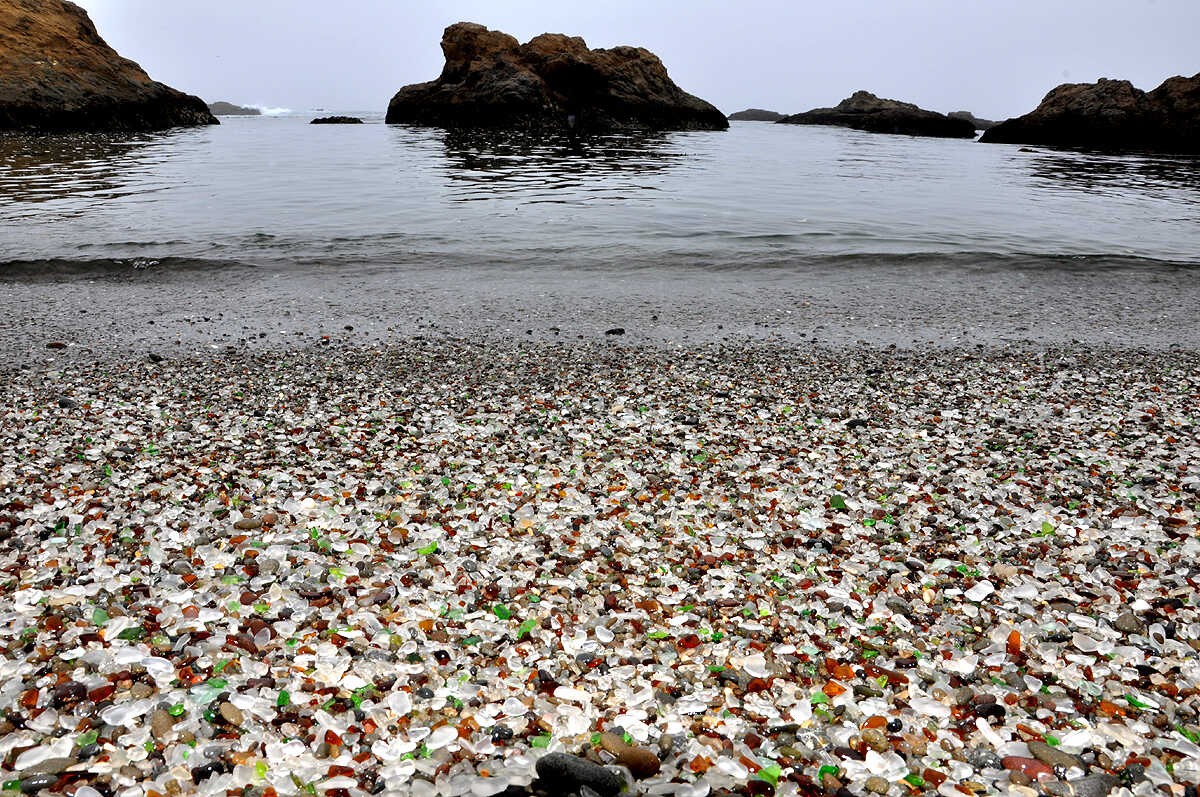 Photo: Wikipedia
There are three Glass Beach sites in Fort Bragg where trash was dumped into the ocean between 1906 and 1967. Site Two (1943–1949) and Three (1949–1967 – "Glass Beach") are located at the end of the path that begins on the corner of Elm Street and Glass Beach Drive. These sites are accessible by foot and by a short climb down the cliffs surrounding the beach. Site One (1906–43) is 1⁄4 mile south of Site Two and has become accessible by foot as of January 2015 when the northern section of the new Coastal Trail in Fort Bragg opened.
In 1998, the private owner of the property began a five-year process of working with the California Coastal Conservancy and the California Integrated Waste Management Board for the cleanup and sale of the property to the state. Following completion of the clean-up, the California Department of Parks and Recreation purchased the 38-acre (15 ha) property adjacent to Glass Beach, and it was incorporated into MacKerricher State Park in October 2002.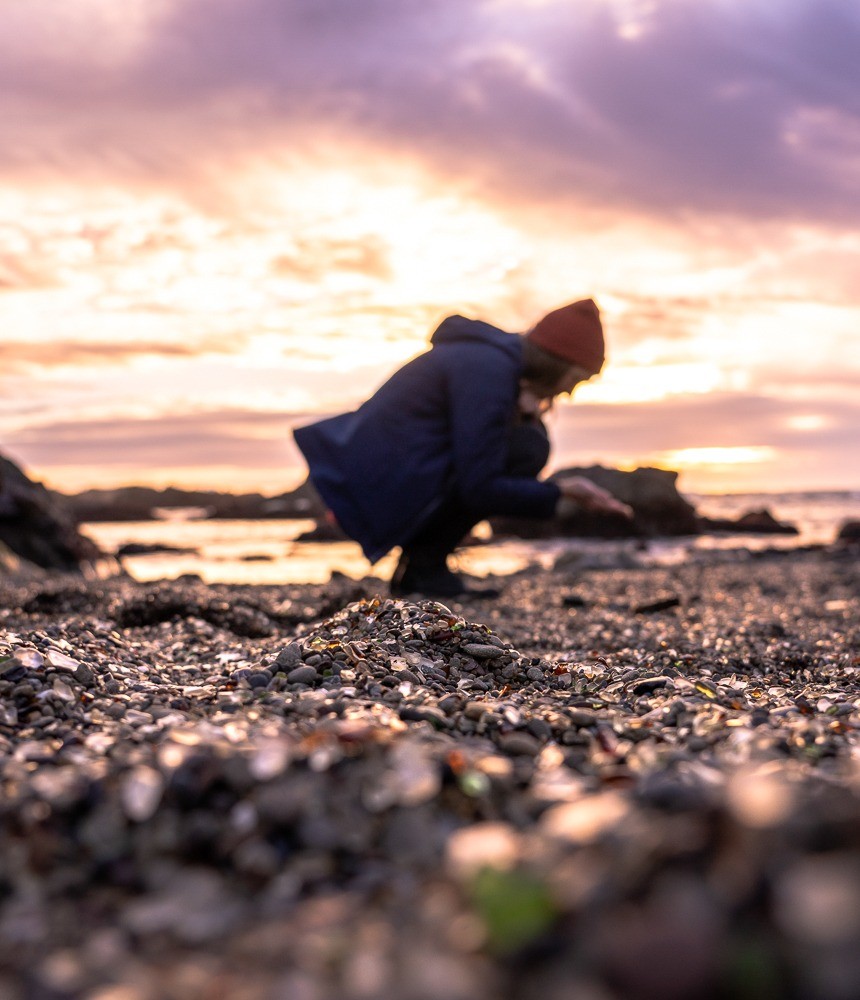 Photo: Be My Travel Muse
All of the actual "Glass Beach", Site 3, is adjacent to MacKerricher State Park. All entities in California end at the mean high water mark (MHW), according to Article 10 of the state constitution. In Fort Bragg, the mean high water mark is 5.2', and all of Glass Beach, Site 3, is below that water mark. Sites 1 & 2 are located south of "Glass Beach" and do not abut the state park area, though they abut the new city park area, which also ends at the mean high water mark (MHW).
An incredible tourism site
This is an amazing place to visit, as it is one of the few remaining deposits of sea glass still left in the United States (most others have been completely scavenged clean). Visitors are encouraged, however, to appreciate the sea glass visually – collection by visitors over the years has already depleted the site significantly, and if left unchecked will result in the extinction of this incredible destination.
Two of the three original dumping sites are easily accessible by a path at the north end of Fort Bragg. The southern beach retains more sea glass than the northern beach, although it is slightly more difficult to access, with a steep descent in part of the trail. The third beach still retains the majority of the sea glass (especially non-white and green colored glasses), but is accessible only by sea kayak.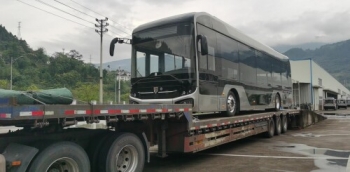 Economy
Ev Dynamics (Holdings) Limited is a pioneer and a prominent player in China's new energy commercial vehicles market, as well as a whole-vehicle manufacturer of specialty passenger vehicles and new energy passenger vehicles.