The first country to be near Covid-19 endgame in the world
Leading the world in vaccinations, Israel's coronavirus infections continue to fall with the hope of being the first country in the world to be near Covid-19 endgame.
Leading the world in vaccinations
At the peak of Israel's Covid vaccination drive, the halls of a huge basketball arena in Jerusalem were filled with people, each anxiously waiting up to two hours until their number was called. More than 3,000 people a day were being vaccinated here in January.
On Monday, no more than 15 people lingered around long rows of empty chairs. Some barely had time to sit down before they were called to receive a jab. "They wait about 10 seconds," said Shani Luvaton, the head nurse at the vaccination centre. She only uses half her booths for just a few hundred people a day.
Among the adult population, only vaccine-hesitant stragglers, roughly 1 million people, are yet to be inoculated. "Everyone who wanted to get vaccinated has already come," said Luvaton.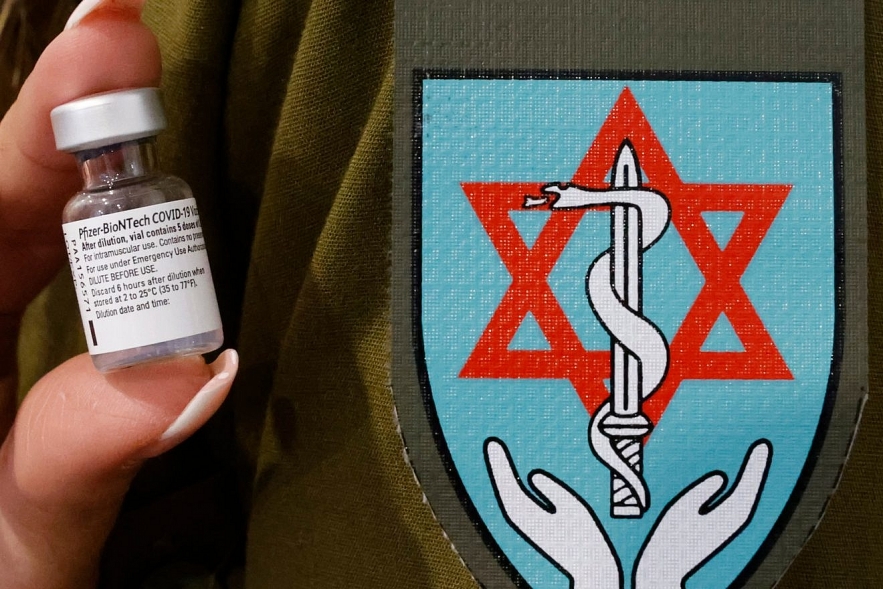 Israel has a mandatory public health system connected to a nationwide digital network | Jack Guez/AFP via Getty Images
Israel, which has run the world's fastest Covid vaccination campaign, may be reaching a point other countries take months or years to get to: an endgame scenario for the pandemic.
The country of 9 million people has administered both shots to more than half its population and infection rates have consistently dropped. That has continued even though daily life has returned almost completely to a pre-pandemic situation, as reported by The Guardian.
Adi Niv-Yagoda, an expert in health policy at Tel Aviv University and a member of the health ministry's Covid-19 advisory panel, said he believed Israel may have almost reached an endpoint in the pandemic.
"We still have some [Covid] positive people in the country but it could be possible to get to zero infected in the community," he said. "But we never know what might be the next variant to attack us."
Small country, strong health care
According to Politicio, Israel has a mandatory public health system connected to a nationwide digital network. Health maintenance organizations keep digital records of all patients, allowing any authorized computer to extract people's medical data since birth — including past hospitalizations, prescribed medications and vaccinations.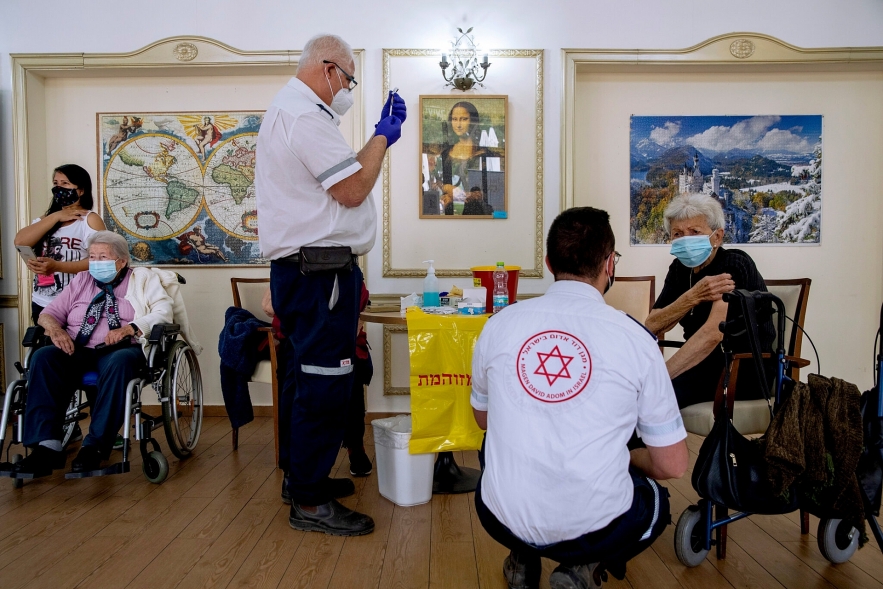 A woman receives her second dose of the Pfizer-BioNTech vaccine at a nursing home in Ramat Gan, Israel.Credit...Oded Balilty/Associated Press Isabel Kershner
"An operation at such scale could not have happened in a private health care system," said a senior nurse at Israel's renowned Ichilov hospital in Tel Aviv, who preferred to remain anonymous. She has vaccinated hundreds of people against the coronavirus so far.
"I have never seen so many health care workers volunteering their free time for the greater cause like this," she explained. The sense of social solidarity and the feeling of being in this together has contributed massively to the speed of Israel's vaccination campaign — "perhaps more so than in other countries," she said.
Vaccination results point a way out of virus pandemic
In the most extensive real-world test so far, Israel has demonstrated that a robust coronavirus vaccination program can have a quick and powerful impact, showing the world a plausible way out of the pandemic, reported The New York Times.
Cases of Covid-19 and hospitalizations dropped dramatically among people who were vaccinated within just a few weeks, according to new studies in Israel, where a rapid vaccine rollout has made it a kind of test laboratory for the world. And early data suggests that the vaccines are working nearly as well in practice as they did in clinical trials.
"We say with caution, the magic has started," tweeted Eran Segal, a quantitative biologist at the Weizmann Institute of Science and co-author of a new study on the vaccine's impact in Israel.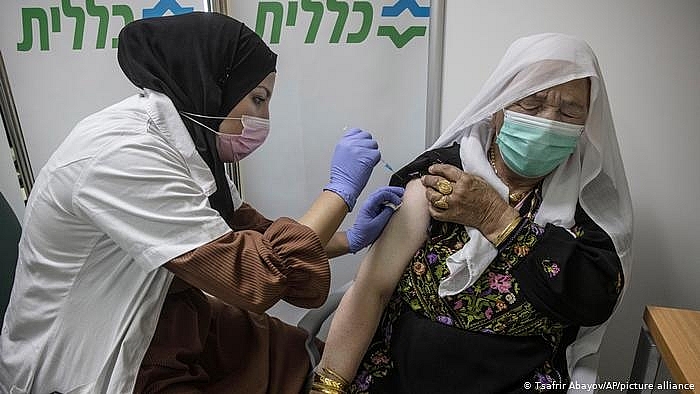 The BioNTech-Pfizer vaccine is believed to work against the variant identified in Britain. Photo: dw.
In March, Pfizer said its Covid-19 vaccine blocked 94% of asymptomatic infections in an Israeli study — a result CEO Albert Bourla called "extremely important."
The study, which measured results two weeks after the second dose, also found the vaccine was at least 97% effective against symptomatic Covid cases, hospitalizations and deaths, according to Pfizer, which developed the shot with BioNTech.
The analysis used data collected between Jan. 17 and March 6, when Pfizer's vaccine was the only available shot in the country and when the more transmissible B.1.1.7 variant from the U.K. was the dominant strain.
"This is extremely important ... for society," Bourla said in an interview with CNBC's "Squawk Box." "The asymptomatic carriers and patients are the ones spreading the disease mainly. We were expecting something good in terms of symptomatic," he said, adding the company was not expecting such a "high number" against asymptomatic cases.
An asymptomatic person is someone who has Covid-19 but doesn't have any symptoms and never develops them. It's not the same as a pre-symptomatic patient who later goes on to develop symptoms. At least 50% of transmission is estimated to have occurred from people who don't have symptoms, according to a study in JAMA published in January.
The Israeli study means the Pfizer vaccine could significantly reduce transmission, as reported by CNBC.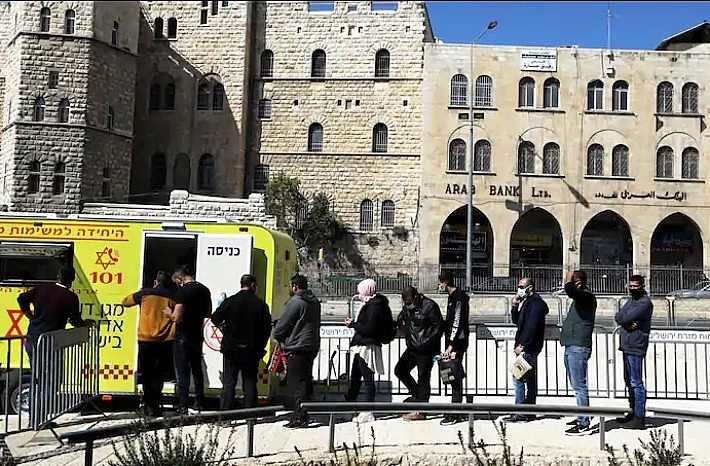 People wait in line to get vaccinated against the coronavirus in Jerusalem on Friday. (Ammar Awad/Reuters)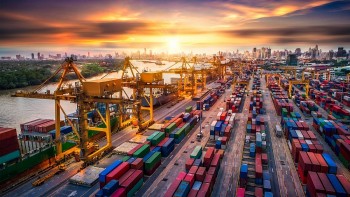 National
Vietnam, a rising star in the global supply chain, has the potential to become a new tiger in Asia, economist Brian Lee Shun Rong at Maybank - Malaysia's largest financial services group and the leading banking group in South East Asia – has reportedly said.