The "Love Lagoon" of Hue
Besides its ancient beauty, Hue also possesses many poetic and lyrical landscapes. Among them, there is Lap An lagoon with untamed beauty. This place is also known as the "lagoon of love" in Hue.
Nestled in the land of Hue, Lap An lagoon has a quiet, romantic but equally majestic beauty. This is also one of the most attractive destinations for tourists when they set foot in this ancient capital.
Photo: wikitravel
Method of transportation
This lagoon is located at the foot of Gia Phu Pass, through Lang Co town, Phu Loc district, Thua Thien - Hue province. Lap An lagoon is surrounded by the majestic Bach Ma mountain range on one side, and the romantic Lang Co beach on the other. This is also one of the largest brackish lagoons in Hue and is about 800 hectares wide.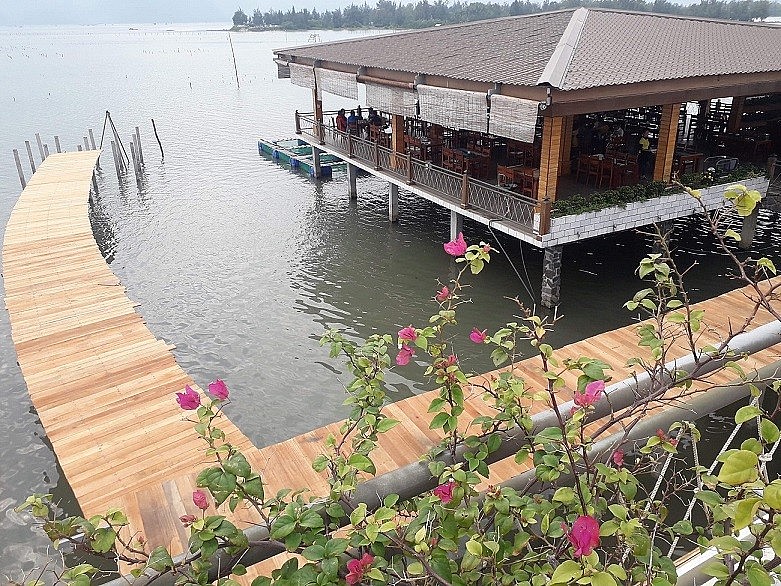 Photo: wikitravel
Lap An lagoon is only about 60 km from Hue city center, easily accessible by motorbike or bus. From Hue city, visitors can follow the route Hung Vuong - An Duong Vuong - Nguyen Tat Thanh - National Highway 1A to get here.
The ideal time to visit
Lap An lagoon is beautiful in every season. Each time of the year, Lap An lagoon is beautiful in a different way.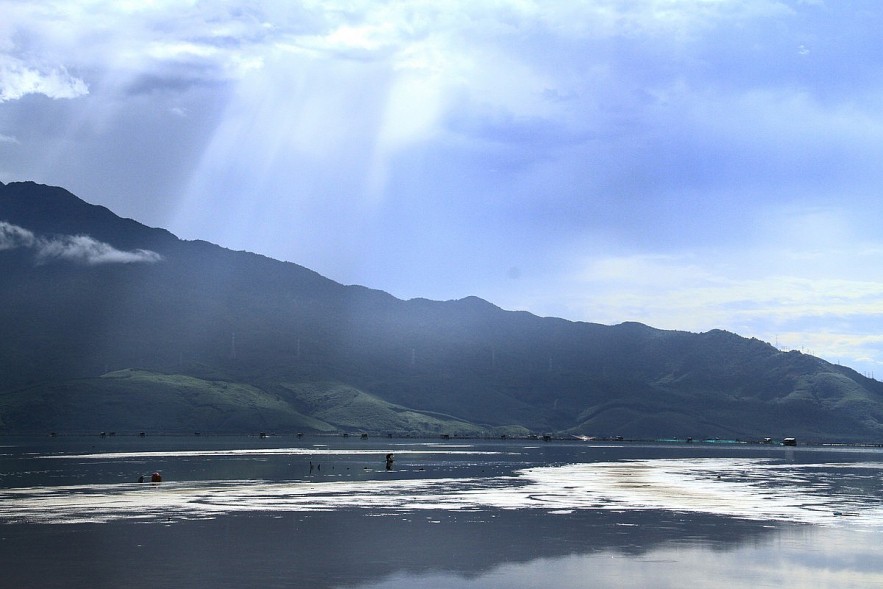 Photo: tinnhanhchungkhoan
From April to July, the air is clear, and it's sunny most of the time, so it will be convenient for tourists to visit the lagoon. On sunny days, Lap An lagoon is like a giant mirror.
This place still retains the pristine natural scenery and is less affected by human activities. Around the lagoon is a road running along the foot of the mountain. On one side is a strip of blue water, and on the other side are the overlapping mountains, creating a picturesque landscape.
The most unique feature in Lap An lagoon is only revealed when the tide recedes. At that time, in the middle of the lagoon, a white path will appear, full of shells. Visitors can go for a walk and take great photos here.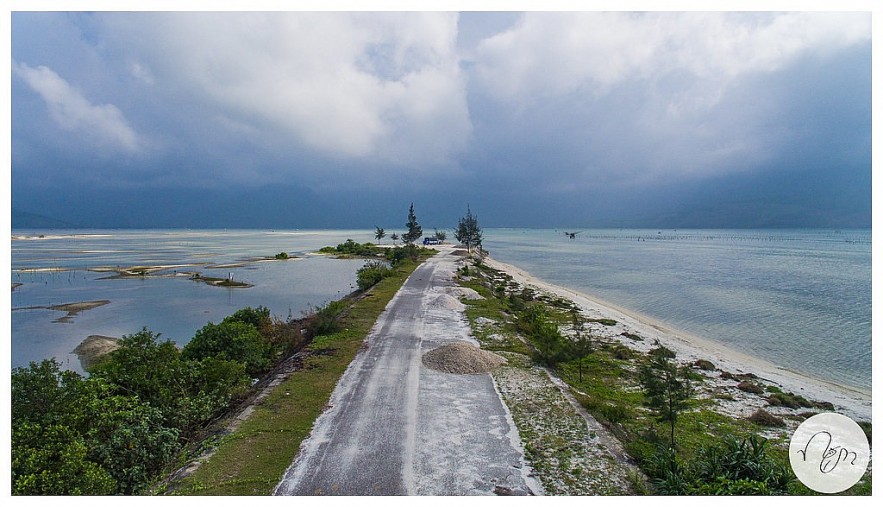 Photo: nemtv
Lap An lagoon is most beautiful at sunset and dawn. As the sun rises and sets, the lagoon becomes magical. The calm water shows streaks of yellow, purple, and pink, these colors intermingling. This is also a moment visitors cannot miss when they come here.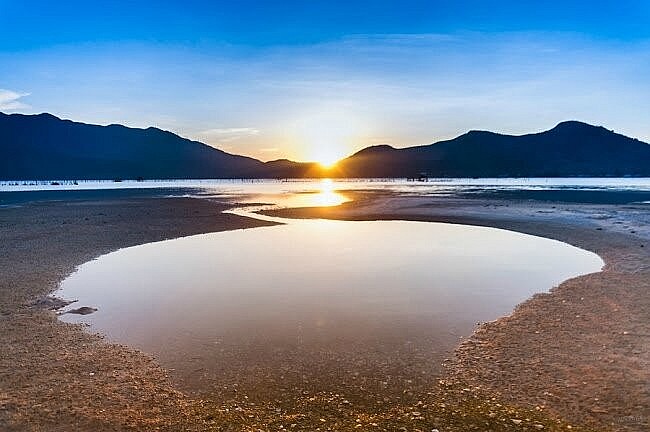 Photo: plateformvn
The specialty of Lap An Lagoon
Oysters are the most famous specialty in Lap An lagoon. The oyster season starts from January to March of the lunar calendar. The locals raise oysters the natural way. They drop old tires into the lagoon to collect seeds. From a distance, visitors can easily see many temporary wooden huts on bamboo poles to facilitate oyster farming and fishing.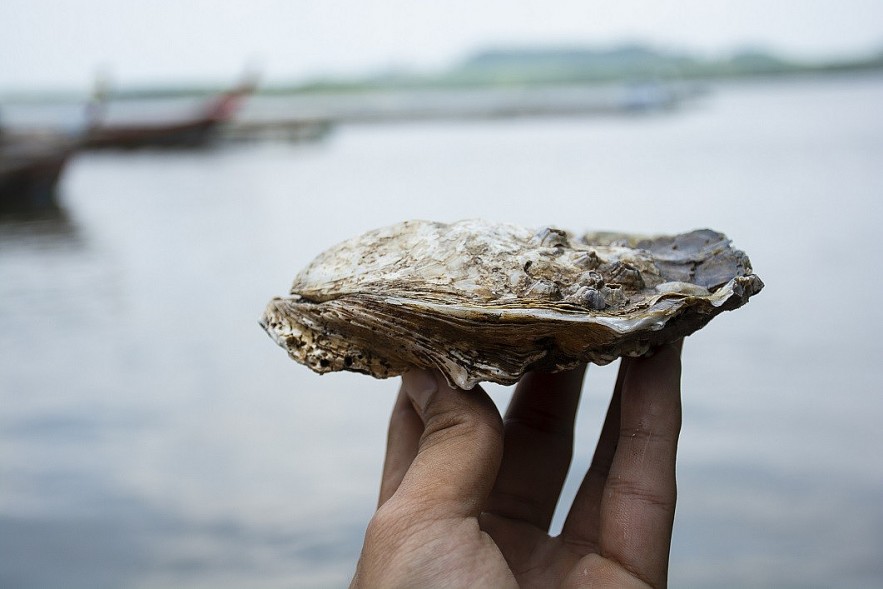 Photo: foodino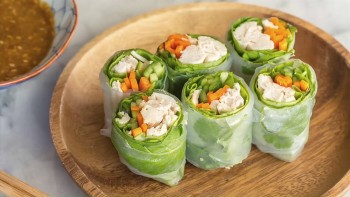 Travel
Rolls are a easy-to-make dish that is loved by many Vietnamese diners as well as Korean stars.