The Majestic Ancient Volcano Hidden Behind the Sea of Clouds on Ly Son Island
A young photographer, Thao Dam, spent three years with nearly ten trips from Saigon to Quang Ngai to capture the moment when the clouds hover over the volcanoes on Ly Son.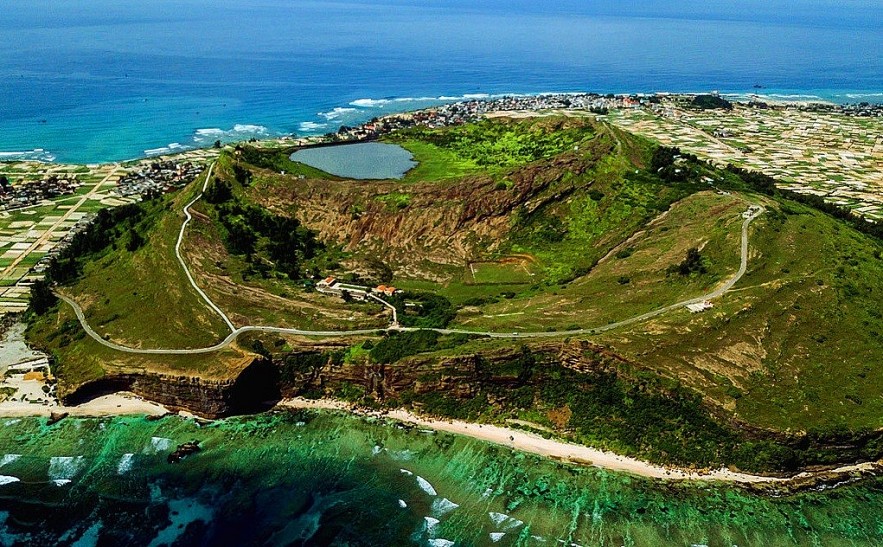 The crater of the volcano on Ly Son Island. Photo: Dulichvietnam9
Ly Son Island - Quang Ngai is a destination that attracts a lot of tourists from April to August every year. Coming to this island district, tourists and photographers can easily get pictures of the clear sea and islands, cone-shaped volcanoes, or the green garlic fields during the harvest season. However, taking such pictures is not an easy task.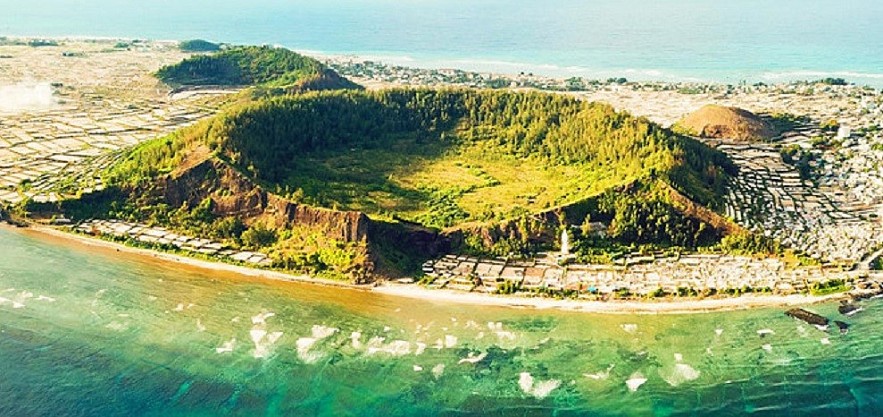 Photo: vietgiaitri
Mr. Thao shared: "Having traveled through many regions of the country to travel and "hunt photos", Ly Son is still the place that impressed me the most. The sea of Ly Son island has a very unique turquoise color. Above the island are dormant volcanoes and green garlic fields.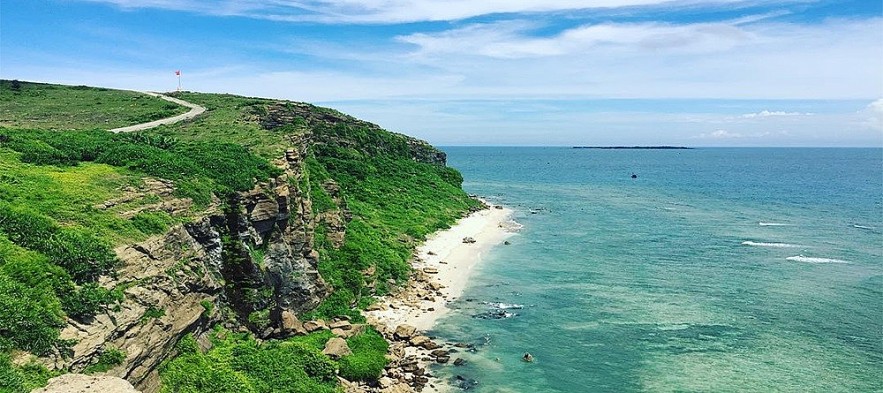 Photo: Dulichthanhnien - YTC
Normally, tourists can only "hunt clouds" on Ly Son island during the Lunar New Year. This is also the time when the island is in the harvest season of its famous garlic variety.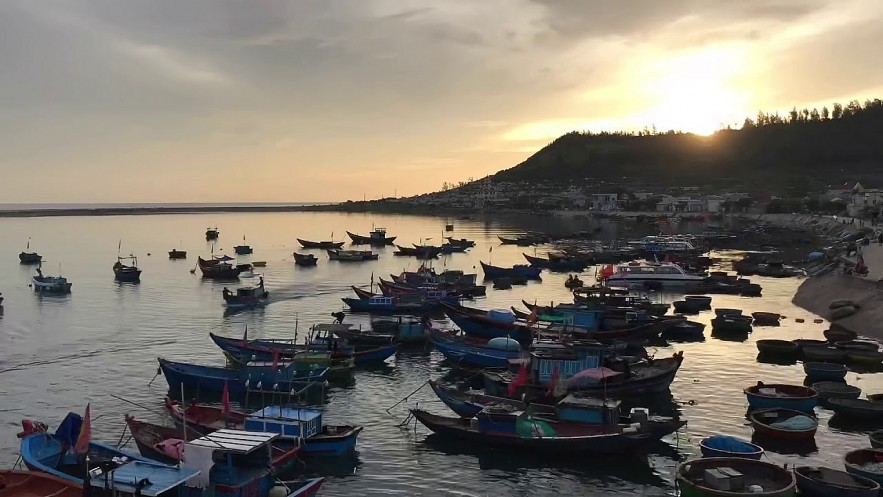 Dawn on Ly Son Island. Photo: Sakitour
The moment of dawn from around May to July is the peak tourist time here. In the first half of July alone, this island district welcomed over 33,000 visitors.
The flagpole on the top of Thoi Loi peak. Photo: dulichkytu
When tourists come to Ly Son Big island, they should visit the flagpole on Thoi Loi peak, Cau cave, To Vo gate, Hang and Duc pagodas.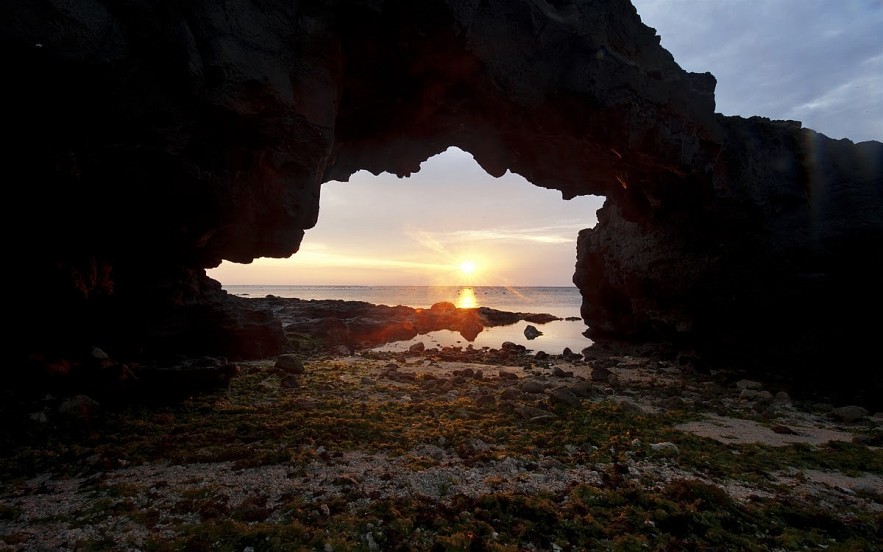 To Vo gate. Photo: phuotdaolyson
To Vo Gate is a famous check-in point for tourists when they come to Ly Son.
Photo: Bloglyson
When tourists wake up to "hunt" for pictures of clouds in the early dawn on the island, they will not want to miss the opportunity to visit the fishing wharf of fishermen. Here, they can experience a part of a fishermen's life and buy fresh and cheap seafood.
From Thoi Loi Mountain, travelers get a panoramic view of Ly Son Island in Quang Ngai Province, central Vietnam. Photo: VnExpress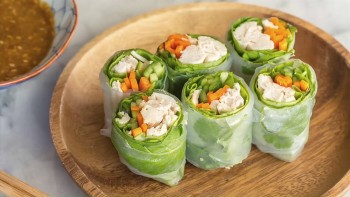 Travel
Rolls are a easy-to-make dish that is loved by many Vietnamese diners as well as Korean stars.