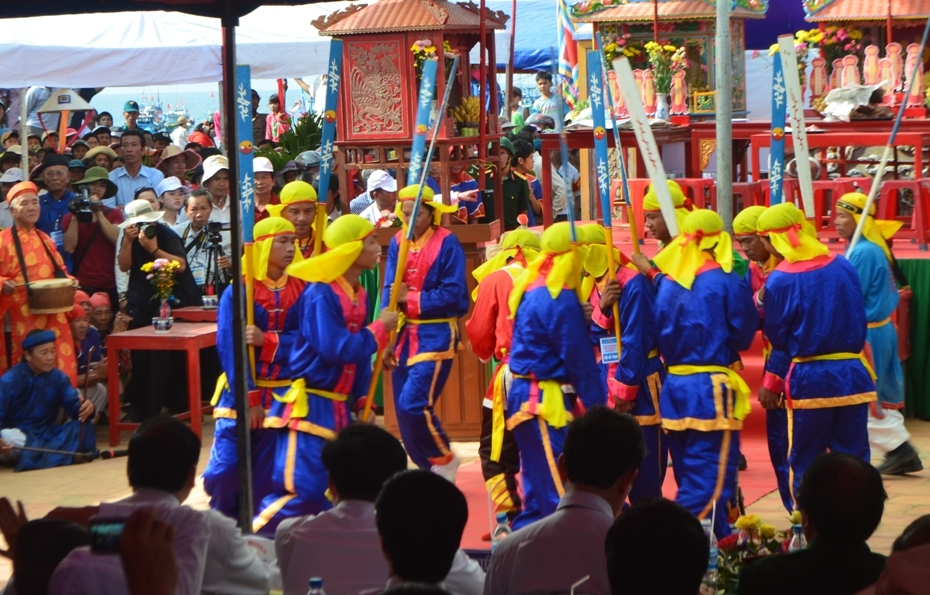 The feast and commemoration festival is held in tribute to soldiers of the ancient Hoang Sa Flotilla.
A boat race will take place on April 27 or the 16th day of the third lunar month, to receive a certificate recognising the festival, which has been maintained for more than three centuries on central Quang Ngai province's Ly Son island, as a national intangible cultural heritage.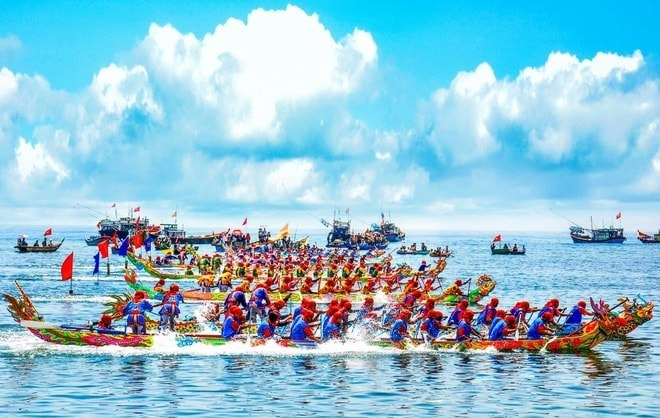 The traditional boat rice on Ly Son island.
The festival is often held by local families like Vu and Pham whose members were sent to the Hoang Sa Flotilla set up when the Nguyen Lords began their reign in the south of the country. It occurs at the village communal house on the 15th or 16th day of the third lunar month.
Local residents make boat models and prepare offerings to soldiers of the ancient Hoang Sa Flotilla, as well as the God of the Sea. On the eve of the festival, there is a ceremony honouring the God and praying for peace for the fallen soldiers.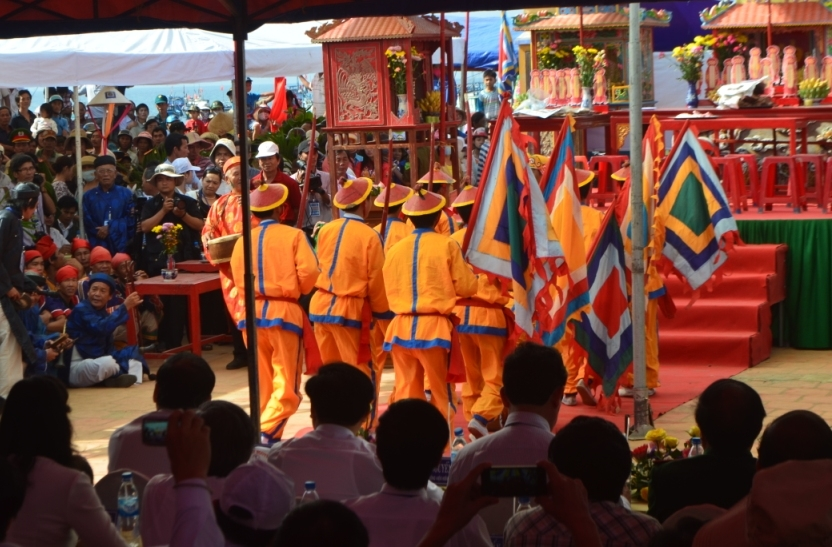 The Feast and Commemoration Festival for Hoang Sa soldiers has been recognised as a national heritage.
The festival contributes to reflecting Vietnam's history of safeguarding its territorial sovereignty in the Bien Dong Sea, particularly the protection of the country's sovereignty over Hoang Sa and Truong Sa archipelagoes performed by the ancient Flotilla. Such rituals, held at the An Vinh village's communal house and by families on Ly Son island, also plays a part in promoting patriotism, preserving traditional cultural values, strengthening community solidarity, and educating young generations of Ly Son, Quang Ngai and Vietnam at large about national traditions.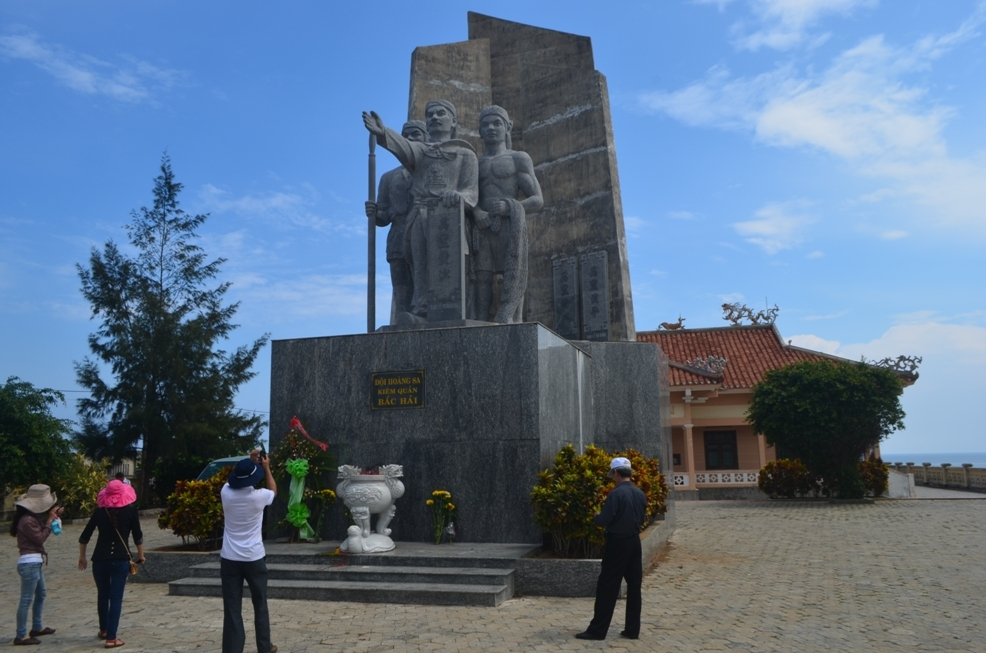 A monument was built to honour contributions by soldiers of the ancient Hoang Sa Flotilla.
Apart from majestic natural landscape and unique cuisines, the festival has remained a highlight of Ly Son. Such natural and cultural values have contributed to promoting the island's image and tourism both at home and abroad.
The annually boat race is usually organised during the Tet (Lunar New Year) festival. However, it was delayed this year due to the spread of the COVID-19 pandemic.
The boat race attracts tens of thousands of people across the country each year. It has become a unique tradition of local residents after hundreds of years./.
Rosy Huong