The Meaning of New Year Food
Each food in the Tet tray has its own meaning.
Tet is a special time when millions of Vietnamese people, wherever they are, return to reunite with their loved ones.
Caring is sharing. Now is your chance to learn more about Vietnamese food culture. Food can send wishes for a prosperous new year. While preparing and sharing a hearty meal, people also share their way of life, their belief and traditions.
These foods and their meanings have been passed down for generations. The descendants on the last day of the year according to the Lunar calendar will offer a meal full of traditional food to the ancestors as a way to honor them.
Shrimp and meat salad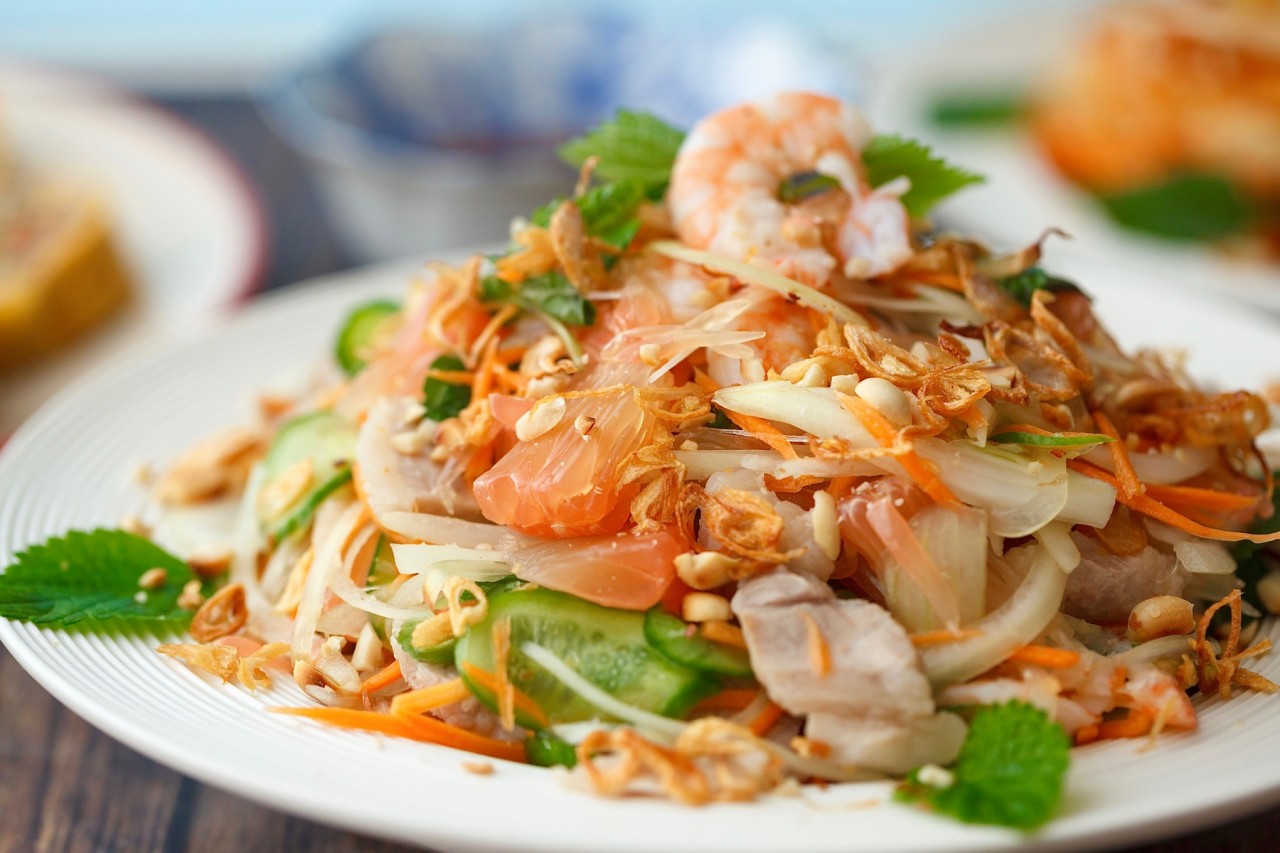 A hearty meal starts with shrimp and pork saladPhoto: Savourydays
Vietnamese people believe that Tet must be bright and cheerful to start a new year of peace and prosperity. So shrimp and meat salad is an ideal choice for appetizers. Then you add lotus root, grated carrot, herbs and fish sauce to the salad to bring out the colors and flavors.
This is eye-candy that also stimulates the taste buds at the party table.
Steamed marinated pork
The delicious marinated pork is famous during Tet. The more the meat is flavored with fish sauce, the more delicious it gets, just like the closer the bond with family and friends, the more intimate and cozy the reunion. This dish is favorited by many people and is best paired with sweet and sour sauce.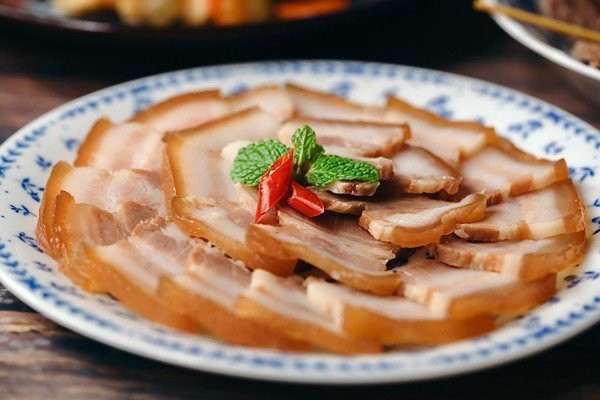 Photo: CPFoods
Fried rice
Tet-styled fried rice is a special variation with only the best quality ingredients: From fresh pink shrimp, bright red sausages and green vegetables and radiant yellow corn, all create a picture full of vitality, a reunion of joy and happiness.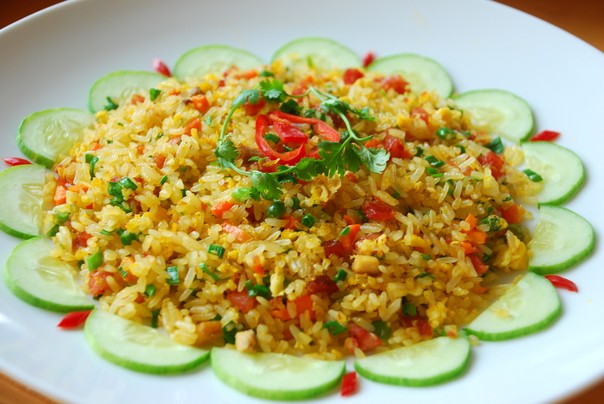 Photo: An Restaurant
Braised pork
A bowl of steaming hot braised meat brings wishes of good health from the sincere heart of the cook.
With square meat and round eggs, Vietnamese people believe the dish represents a balance of yin and yang, as well as a peaceful heaven and earth.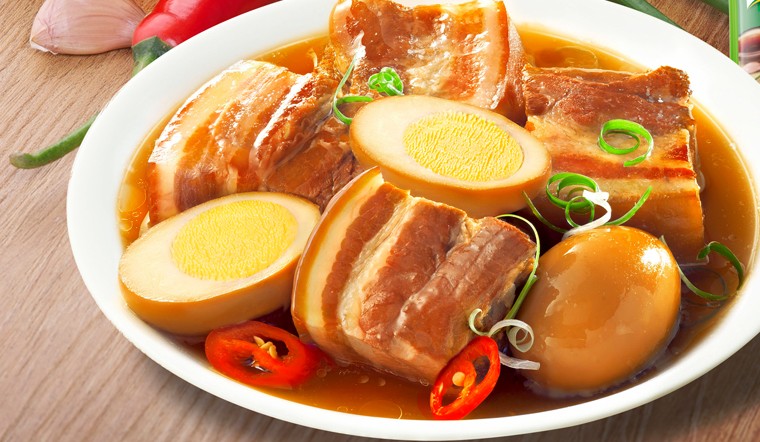 Making braised pork during Tet is like making a wish for a long life for the whole family. Photo: Nha Hang Ganh
Bitter melon soup
The bitter melon soup has a sour taste but with a pleasant aftertaste, like the way the Vietnamese think that a storm will pass and good things are waiting ahead.
Photo: CPFoods
It also symbolizes the spirit of always firmly believing in the positive things in life, ready for a prosperous new year.
Spring rolls
The world-famous spring rolls contains a soft and smooth filling inside, while the outside is golden-colored and crispy.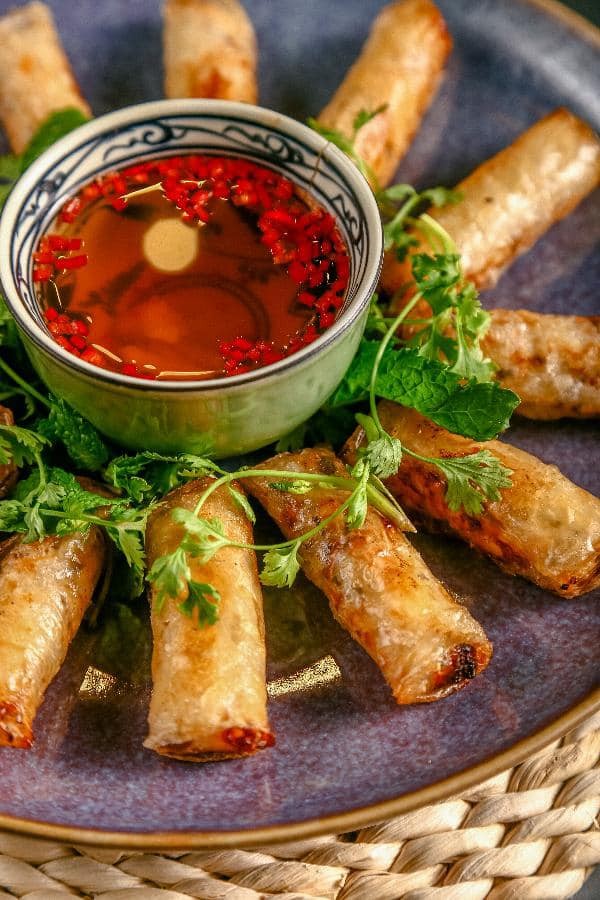 Spring rolls stuffed with noodles, mushrooms, and all manner of other good stuff until crispy. Photo: Getty Image
The solid round shape of spring rolls symbolizes good wishes for health and spirit. The outside is for peace and stability, while the inside is for contentment.
Spring rolls also comes in a square shape with crab filling. The blend of square spring rolls, a crispy golden shell and sweet crab meat conveys the belief that the new year will be successful: brilliant on the outside, sweet on the inside.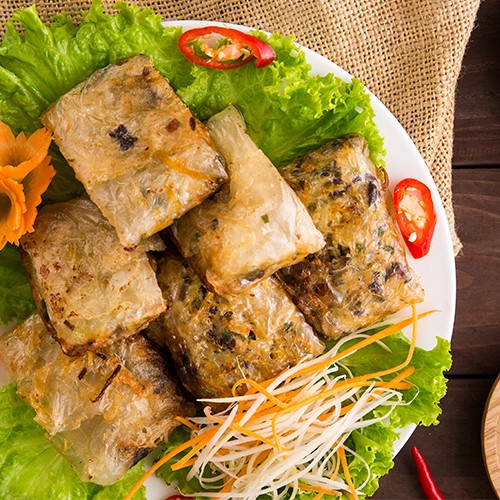 Photo: Vit 29
Having spring rolls in the New year shows the desire for a warm and peaceful life. Don't forget to dip the roll in sweet and sour sauce and add herbs so that you have a balanced and hearty meal.
Modern Tet meal has many other dishes since many families wish to "upgrade" the Tet dinner table with premium ingredients to bring out the quintessential taste.
These foods hold a special place in people's heart and Vietnamese yearn for them during the holiday.
Friendship
In Da Nang, the Vietnam-Laos Solidarity and Friendship Year 2022 was celebrated on July 2. Collectives and individuals of the Lao Women's Union were also awarded medals of Vietnam.