The Mesmerizing Sunrise at Chuon Lagoon
Only about 15 km from the center of Hue City, the life and scenery of Chuon Lagoon fascinates anyone who has the opportunity to set foot here.
Chuon Lagoon is located in Tam Giang – Cau Hai Lagoon system in Phu An commune, Phu Vang district, only about 15 km east of Hue city center. This is the perfect place to gaze the beautiful sunrise in Tam Giang Lagoon system. When the sun appears, the whole vast space is dyed red with an endless color.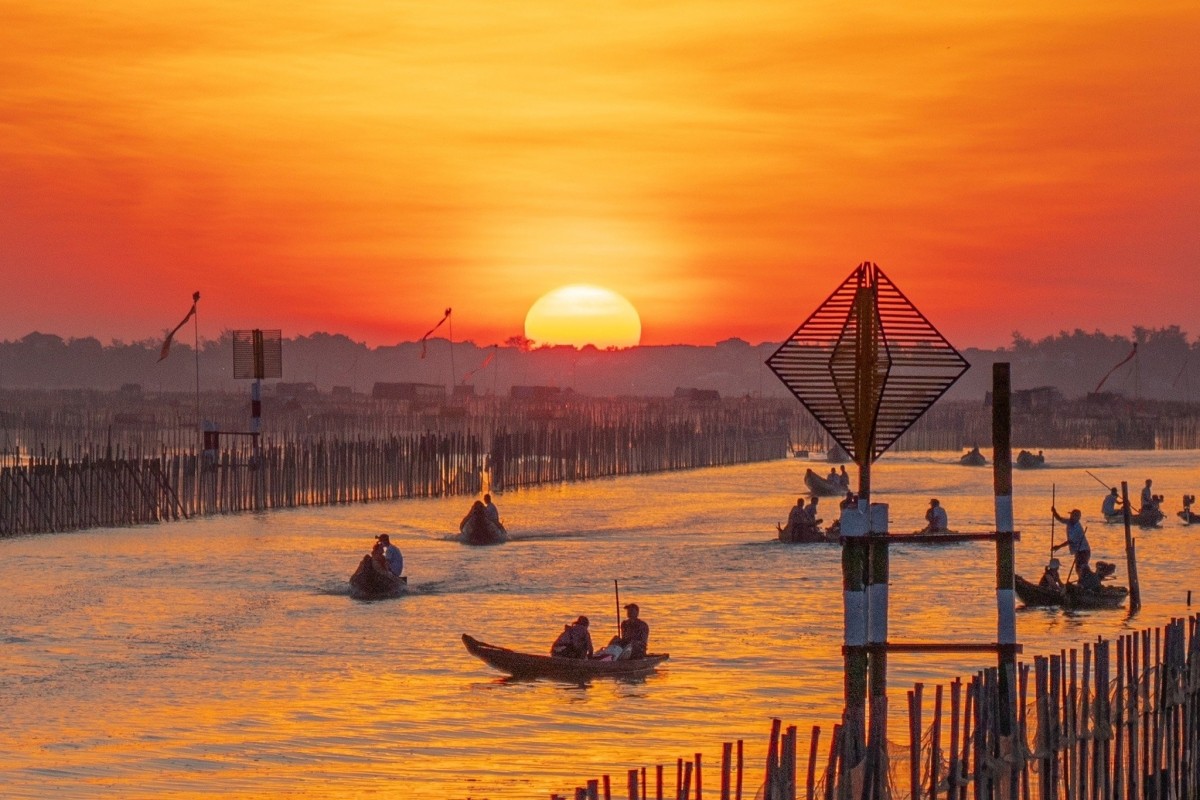 (Photo: VOV)
(Photo: VOV)
Whether it's dawn or dusk, there are many interesting shades of the Lagoon. Visitors can catch the scene of fisherman casting nest, the sound of motorboats running to the shore, the familiar bustling wholesale atmosphere from the boat to the market wharf.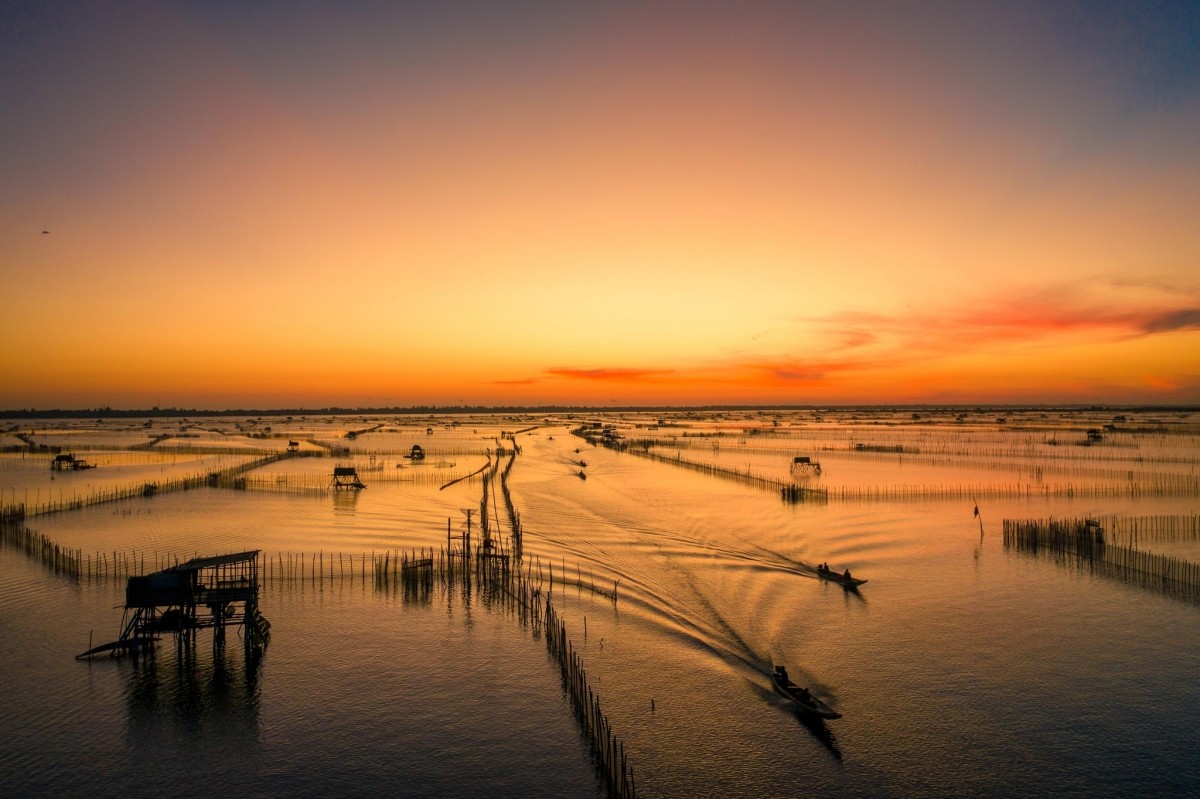 (Photo: VOV)
When the sun rises, the lagoon is dyed in red color. It is also the time when local people start a new day.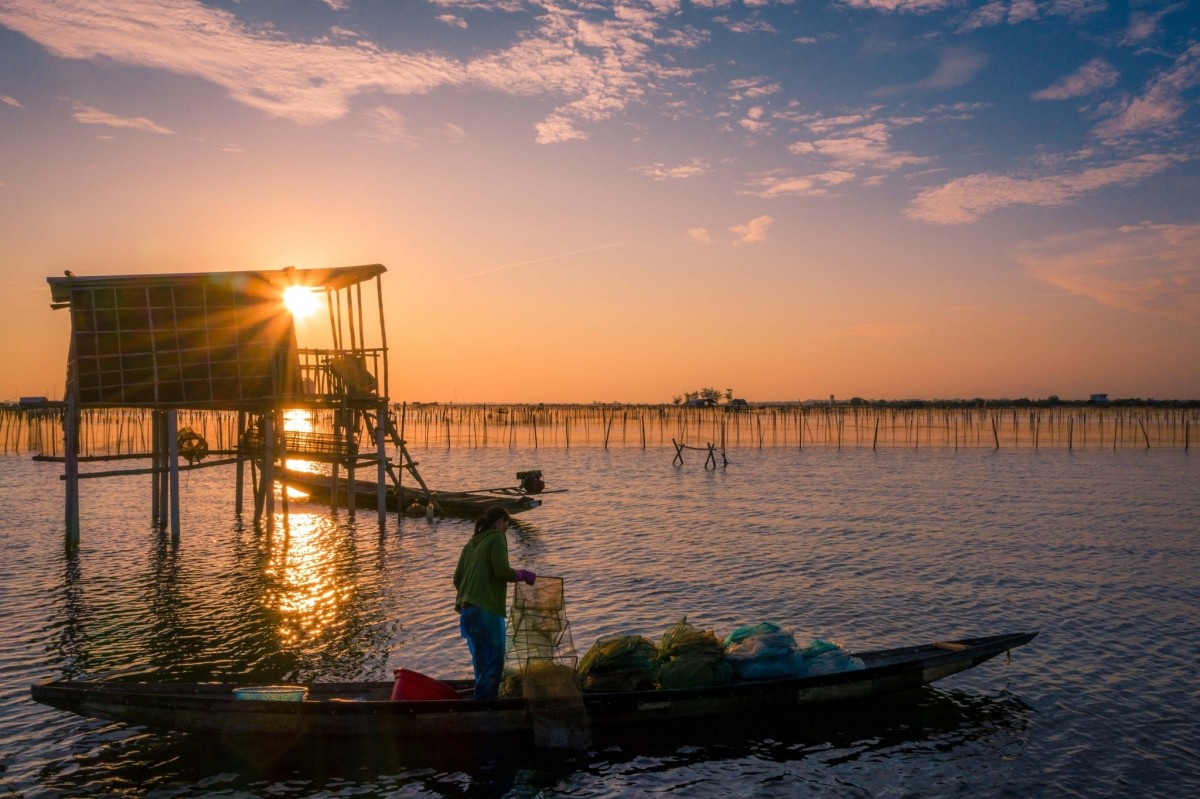 (Photo: VOV)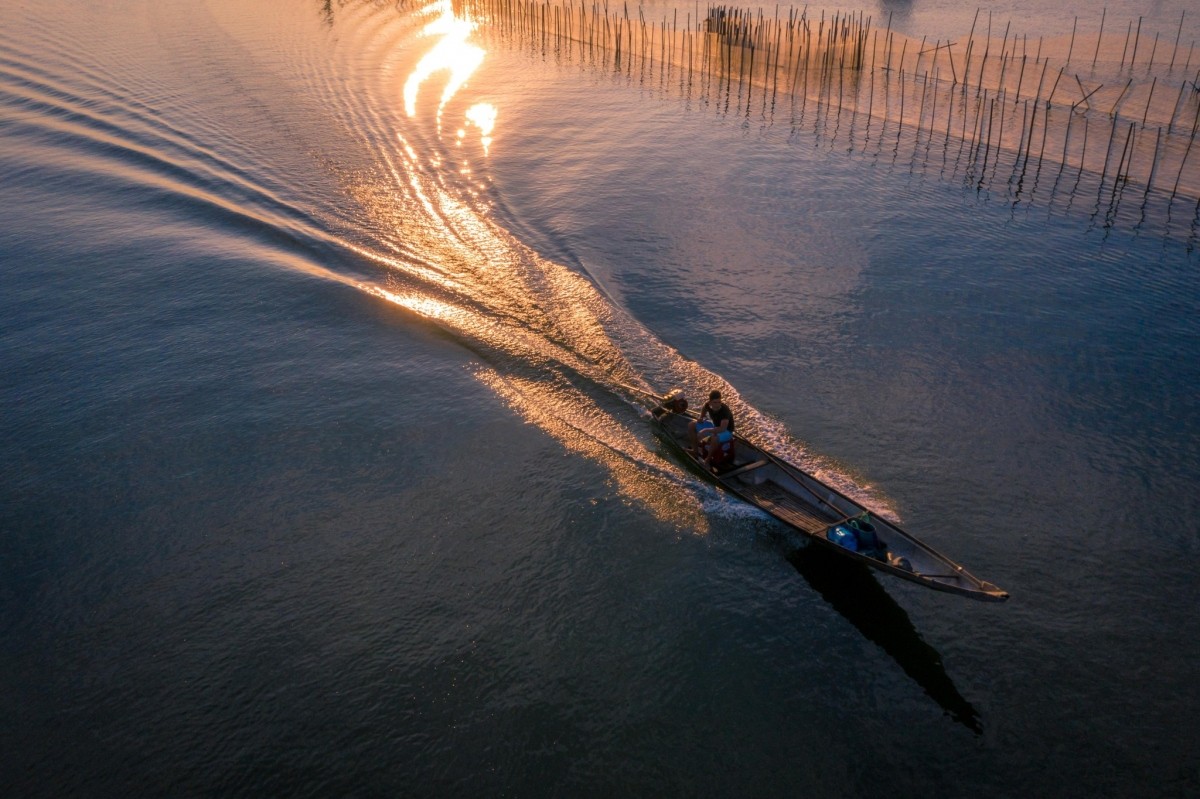 (Photo: VOV)
The system of yellow-brown hoof or lift net helps fishermen to raise seafood on the lagoon. This is also a typical feature of the lagoon. Seen from above, they are like a labyrinth of layers surrounding a vast water area.
(Photo: VOV)
(Photo: VOV)
In the morning, from the "floating houses," the fishermen's families returned to the mainland. They send the children to school and bring fresh seafood they caught in the night to the early market. The lagoon quickl becomes bustling with the noise of a new day with the sound of oars dipping into the water and motorboats surfing across the lagoon.
(Photo: VOV)
Small houses are built temporarily of bamboo, wood or concrete to meet the minimum subsistence needs of fishermen when living and working in the lagoon.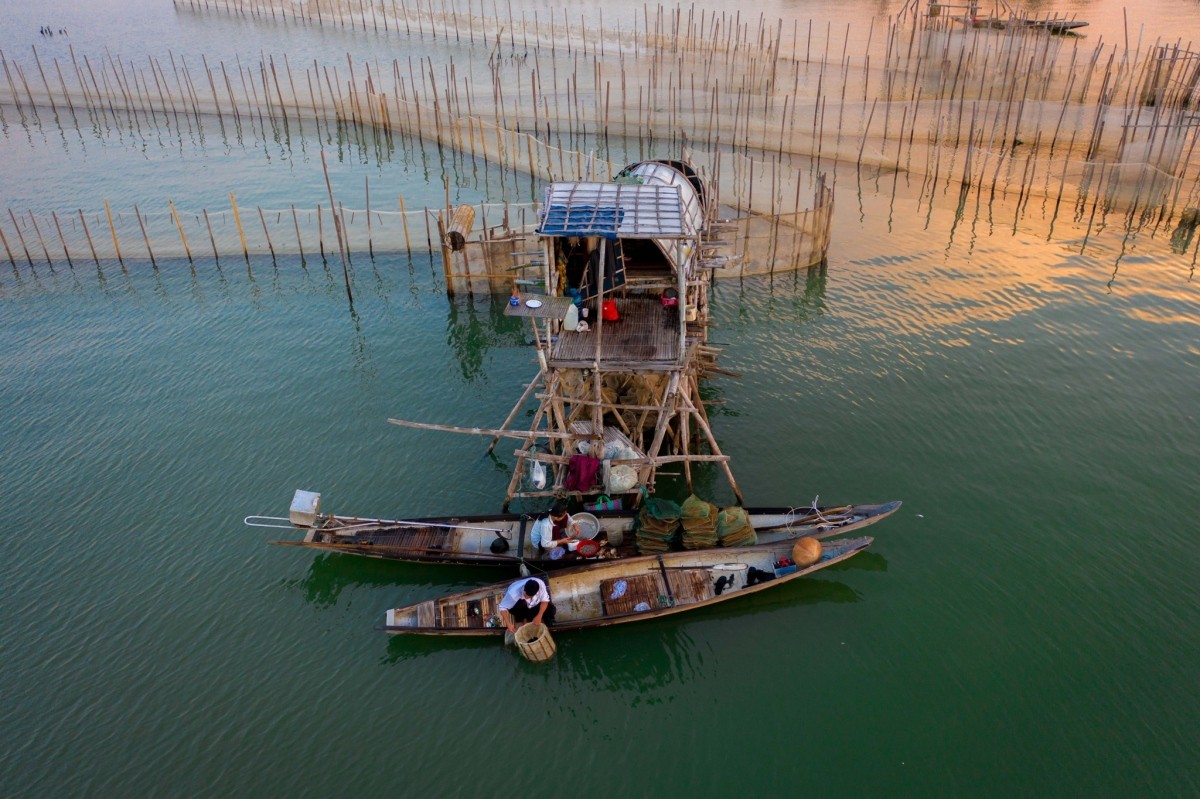 (Photo: VOV)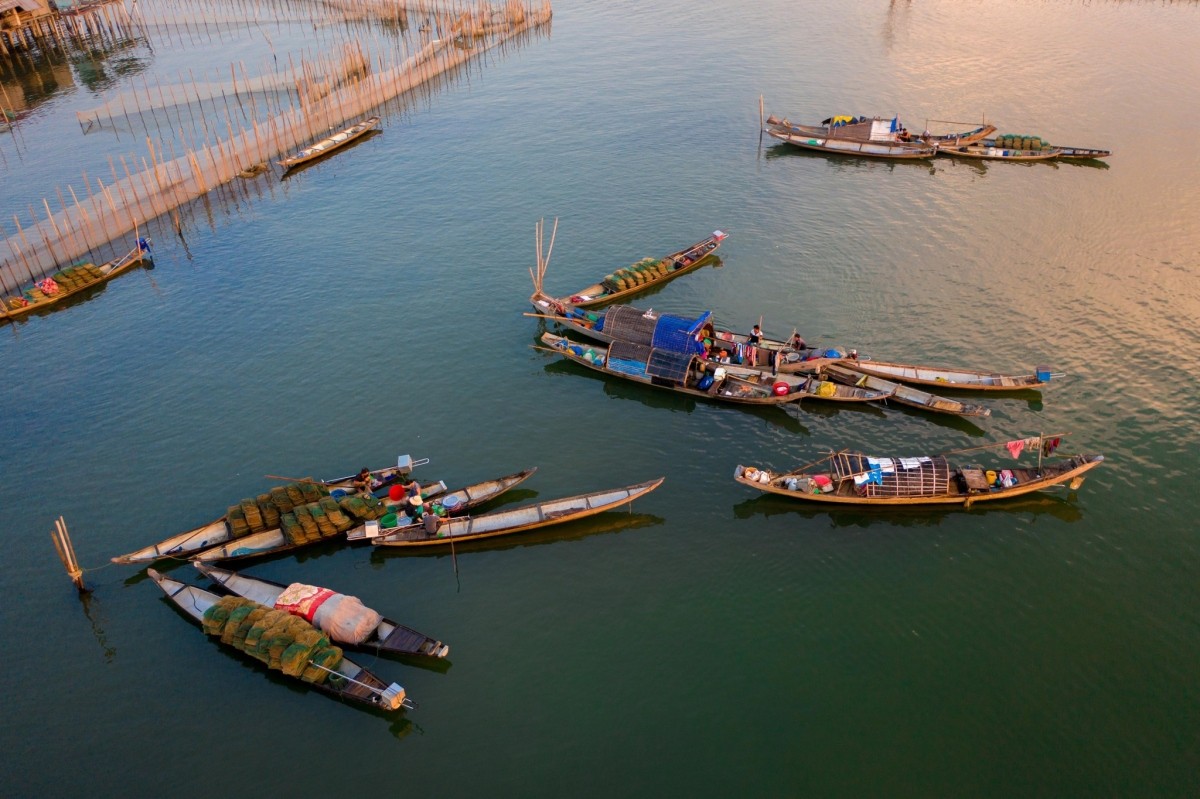 (Photo: VOV)
It's rare to find a place not far from the city center, but still retains such simple and soulful lifestyles. People do not need electricity, all activities follow the laws of nature, according to the sun and the moon and the great water that continues from day to day.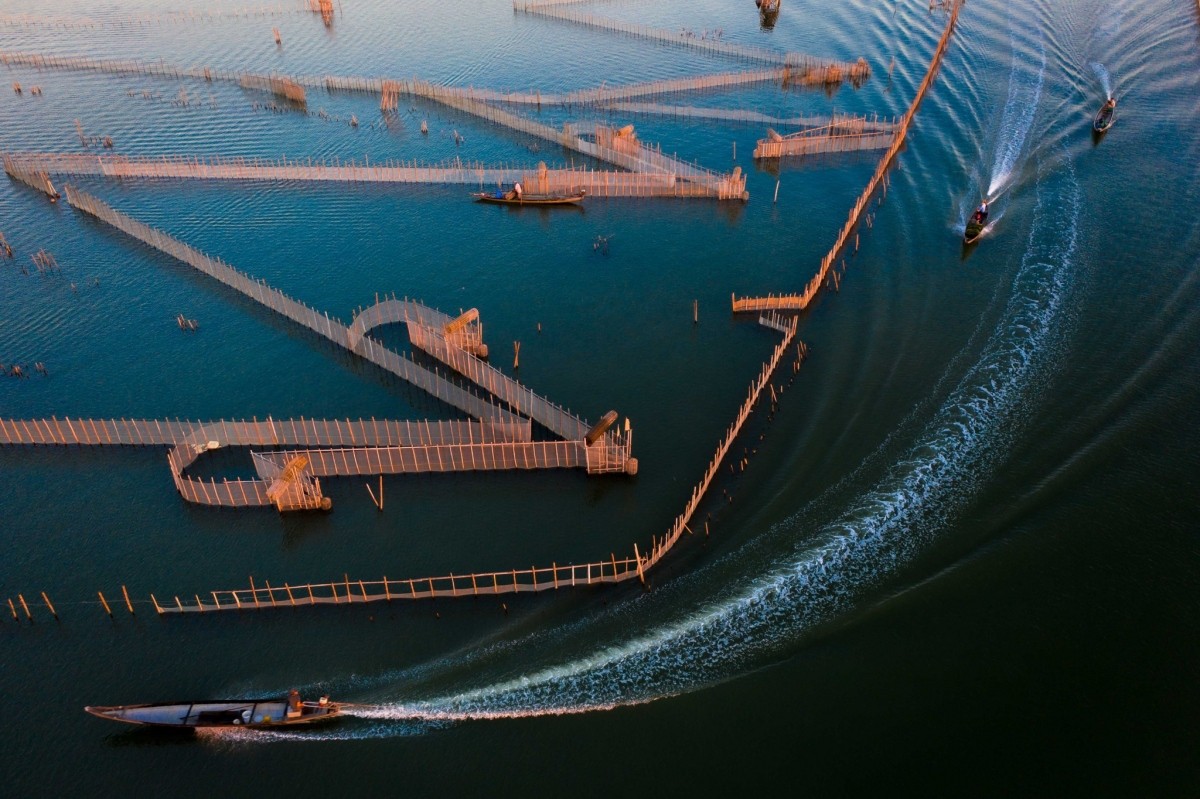 (Photo: VOV)
Everyone is attached and diligent in their work, passed down from generation to generation. They work in the lagoon from 3-4 pm the previous day and return to the mainland when the sun rises the next day. They might work hard, but are rewarded with the peaceful moments on the lagoon.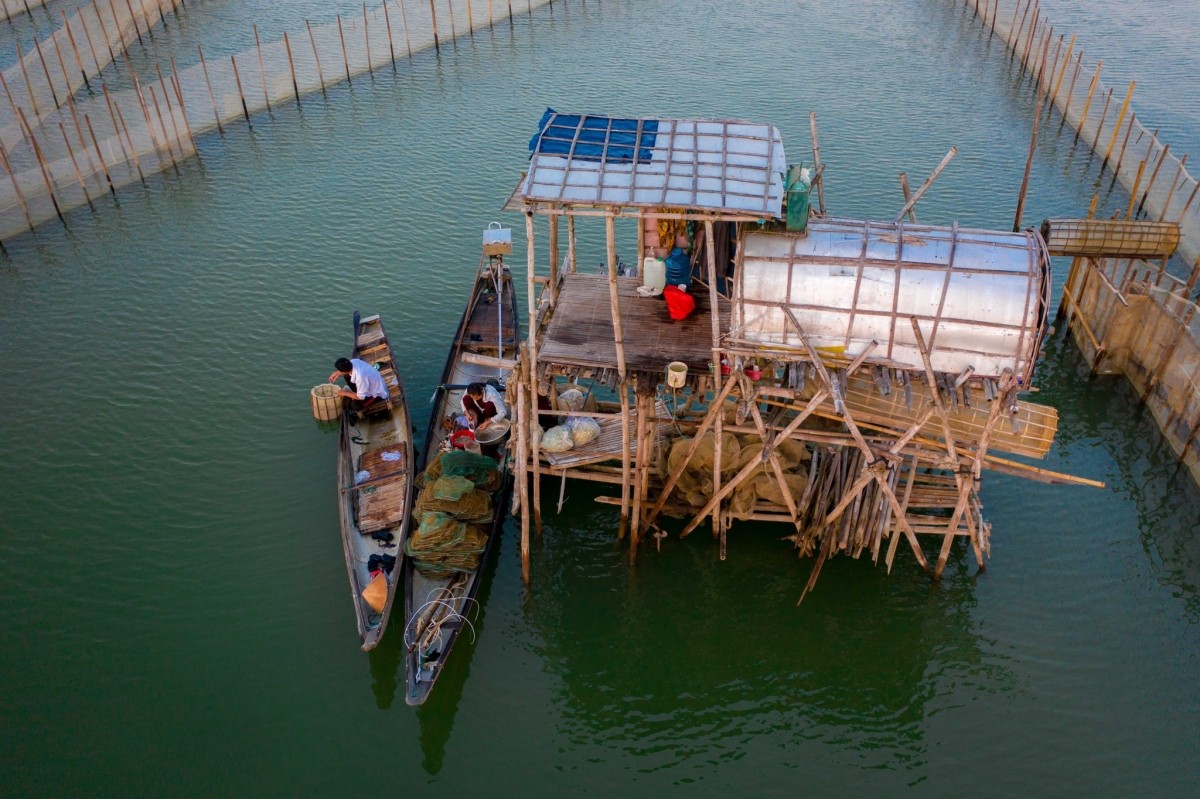 (Photo: VOV)