The New York Times Highlights the Southern Charms of Vietnam's Red River Delta
In the 2022 edition of the 52 global destinations for a changed world, The New York Times shows keen support to safeguard centuries-old cultural heritage practices of Red River Delta, Vietnam.
Vietnam has long been world famous as a beach destination. Both domestic and international tourism have helped a boom in the coastal cities of Nha Trang and Da Nang. From tropical islands that once housed political prisons, to remote slices of paradise, still international press believed the best of Vietnam is yet to be discovered.
The 2022 destination list by The New York Times highlights places around the globe where travelers can be part of the solution so together we can build a better world as we travel.
Once travel begins to normalize, instead of flocking to Vietnam's world-famous beaches and dynamic megacities, how about heading north to the traditional villages of the Red River Delta?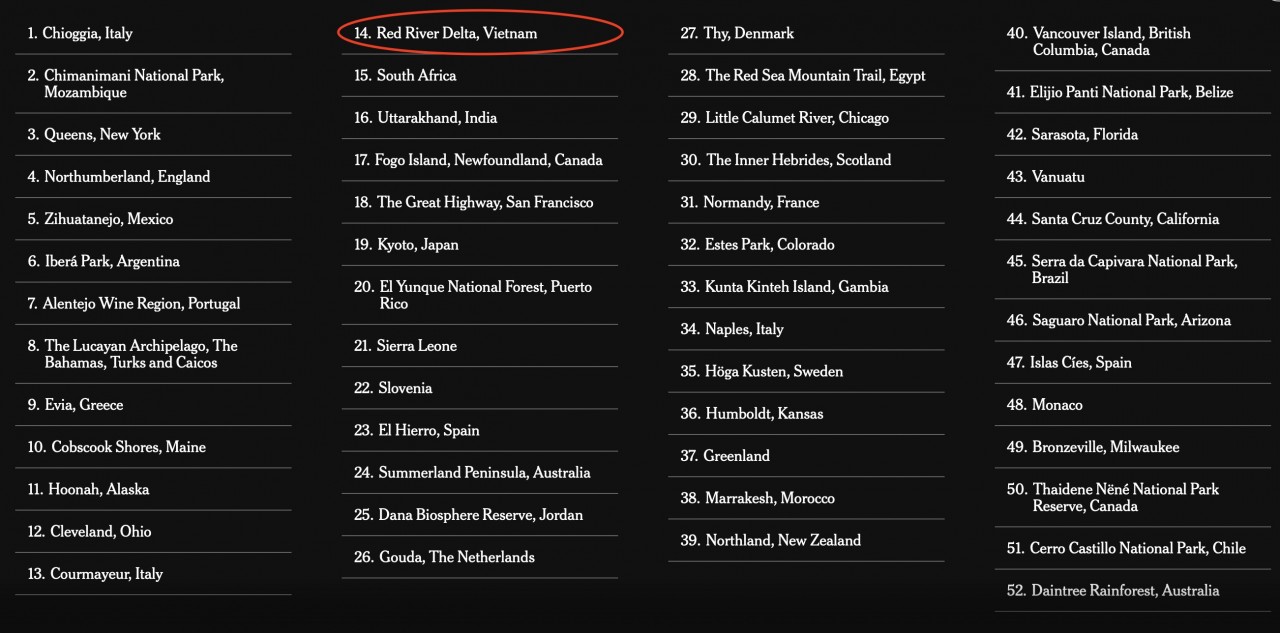 The 2022 edition of the 52 global destinations for a changed world. Photo: The New York Times
The home of centuries-old cultural practices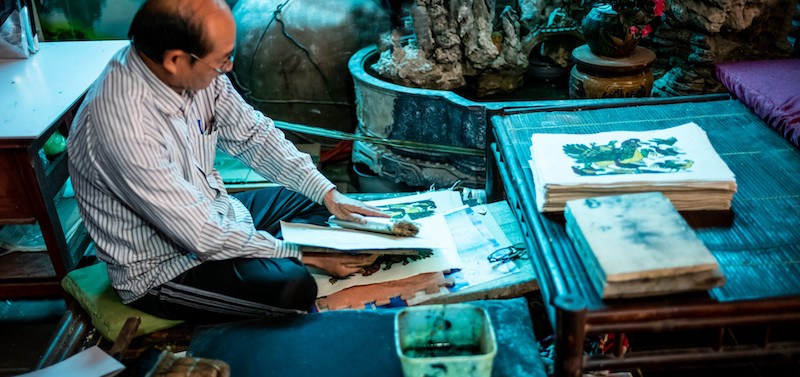 Traditional woodblock-painting of the Red River Delta. Photo; The New York Times
New-generation tourists are those who love, respect and show their responsibility for the traditional customs of the local community. There is a growing trend that vacationers explore special culture and intact ecosystem.
Hence, indigenous culture remains attractive to tourists globally. While in Vietnam, holiday makers are turning to authentic experiences and genuine connection as a tourism products.
The international tourism sector has devised a strategy in order to promote indigenous culture, firstly in the Red River Delta region, which has been dubbed as the cradle of the wet rice cultivation of Vietnam.
Unfortunately, intangible cultural heritage is cultivated throughout villages of this destination but many are at risk of disappearing
There are 49 ancient villages in Bac Ninh and Bac Giang provinces practicing "Quan Ho" - traditional folk music style, recognized by UNESCO in 2009, who need helps preserving the cultural heritage.
Since ancient times, villagers along the Cau River in northern Vietnam have sung "Quan Ho", a call-and-response folk music style performed by alternating all-female and all-male duets from neighboring villages. Photo: Dulich VN
In the decade since it first received the UNESCO status, "Quan Ho" performers faces much difficulty keeping countless rituals celebrating culinary traditions alive while addressing rural-urban migration through cultural tourism.
Hanoi-based tour operators like Vietnamstay and Khoa Viet Travel offer travelers a chance to explore the villages' Buddhist temples, craft communes, Ly Dynasty pagodas and waterways while helping to preserve the past.
The post-covid tourism outlook in the Red River Delta
Villagers are joining hands to develop new tourist products bearing the characteristics of the indigenous culture and regional connectivity. Regional connectivity will help diversify and raise the attractiveness of products, giving a promising future for the tourism industry in the Red River Delta.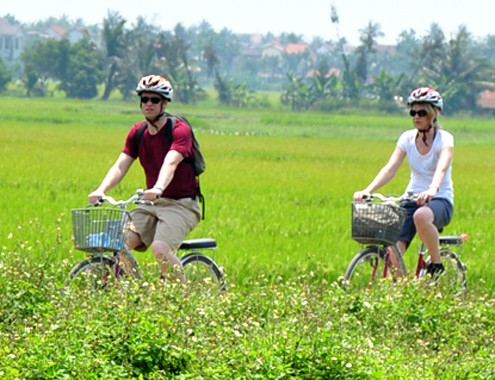 Photo: VnExpress
In Vietnam, many businesses have also joined national efforts to shift to green tourism by developing power-saving models and working to obtain the Vietnam National Administration of Tourism's Green Lotus label - a certification conferred on hotels and guesthouses that make efforts to protect the environment, use natural resources efficiently and preserve the country's cultural heritage.
In 2018, the country served some 15.6 million foreign tourists and 80 million domestic travelers, generating almost US $26.6 billion in tourism revenue.
The number of international tourist arrivals surged three-fold from 5 million in 2010 to over 15 million in 2018. The remarkable growth reflects the great efforts made by all players in the sector, particularly the large network of local travel agencies and strategic tourism investors nationwide.
In 2019, the year before the pandemic began, Vietnam welcomed approximately 18 million international visitor arrivals, which generated US $31 billion.
The success has also been attributed to the large-scale and intensified efforts of tourism authorities to promote the country overseas.
To aid such efforts, the Vietnam National Administration of Tourism has adopted a system of indicators to evaluate a destination and a tourism code of conduct; designed various plans to strengthen the management of travel agencies and tour guides; and raised awareness of the importance of quality among tourism service providers, local administrations, and tourism authorities.
While tourism faced two difficult years during the pandemic, Vietnam has managed to develop a diverse range of tourism products that make use of the country's advantages, including cultural tours, sea-based tours, eco-tours, adventure tours, beside beach vacations of city explore.
In 2022, Vietnam has set a target to welcome 65 million tourists in 2022, including about 5 million foreign arrivals and achieve a total tourism revenue of approximately VND 400 trillion VND (US $17.4 billion).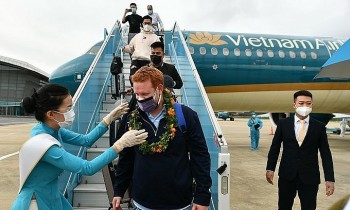 National
Vietnam News Today (Jan. 29): Vietnam records 14,892 new local Covid-19 cases; PM orders prioritizing pandemic control for safe and warm Tet; Vietnam scraps rapid Covid test requirements for int'l passengers; Vietnam-Australia trade hits all time high in 2021.