Quang Ninh's index of industrial production rose by 2.04% compared to April (Photo: VOV)
By the end of May 2020, Quang Ninh's index of industrial production (IIP) rose by 2.04% compared to April and 5.62% over the same period last year.
Around 9.2 million tons of goods underwent customs clearance at local ports, up 18% year-on-year, while commercial port fees and charges reached VND52.7 billion (US$2.27 million), representing a year-on-year increase of 3.3%, according to VGP News.
Aquaculture production was estimated at more than 11,800 tons, up 5.4% compared to the same period in 2019.
The province's state budget revenue reached over VND20.3 trillion (US$874.69 million), equal to 42% of the year's estimate, with domestic revenue meeting 41% of the estimate, at over VND15.1 trillion (US$650.68 million).
The rate of disbursement was 18.7% (VND39 billion out of VND208 billion) concerning capital for new rural development, and more than 20% (VND71.9 billion out of VND353 billion) regarding capital under Program 135.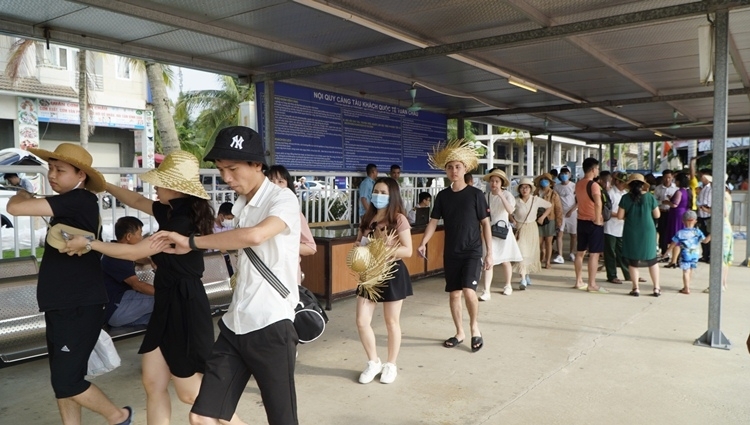 The number of tourists visiting Ha Long Bay increased sharply on the weekends in May (Photo: Industry and Trade News)
Especially, immediately after the Resolution No. 256 was issued, Quang Ninh's tourism industry has promptly shown signs of bouncing back.
Together with the VND200 billion (US$8.62 million) tourism stimulus package for 2020 that has already proven effective, local travel companies have simultaneously discounted prices of their services and launched many new tourism products.
In May, tourist arrivals to Quang Ninh reached 346,000, of which domestic arrivals were about 331,000, accounting for 96% of the total and equaling 72.7% over the same period in 2019.
Although compared with the same period last year, the number of visitors and revenue decreased quite a lot, but these are still signs that the Quang Ninh tourism industry is gradually recovering from the epidemic. Forecasting, in June, the number of tourists to Quang Ninh will continue to increase sharply.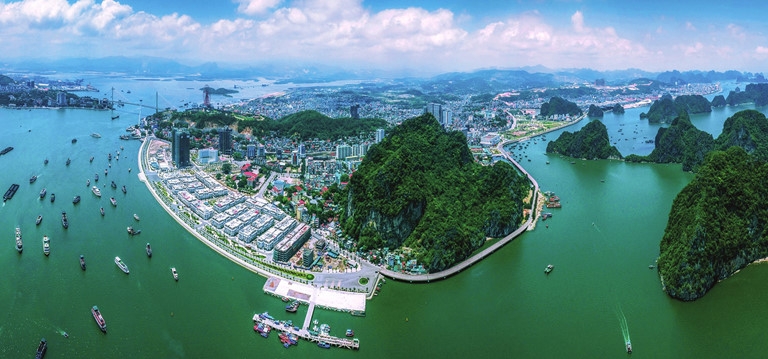 Quang Ninh is considered a strategic investment destination (Photo: Thanh nien)
At the regular meeting in May 2020, Mr. Nguyen Van Thang - Chairman of the provincial People's Committee - affirmed that Quang Ninh and the whole country has moved to a new stage in epidemic prevention and control. Therefore, the first task is to control the epidemic, maintain safety in the area, both urgently and drastically to stabilize socio-economic development and regain growth momentum, Industry and Trade News reported.
"For investors operating in Guangdong (China), Quang Ninh is a destination worth considering in the plan to relocate production bases to Vietnam," said Pritesh Samuel, an expert from Dezan Shira & Associates Company.
According to the expert, Quang Ninh is considered a strategic investment destination in northern Vietnam and an important link of the northern economic growth triangle Hanoi - Hai Phong - Quang Ninh.
The province has great advantages with Van Don district planned to become a multi-sectoral marine economic zone, and an entertainment center with casino, high-class sea-island tourism, and general services.
In addition, this is also the gateway for international trade, creating unique, modern and high-quality products which can be internationally competitive.
Therefore, foreign investors expect Quang Ninh to be an important business center that is convenient for trade connectivity with China and ASEAN, cited VOV.
Candy Lee