The number of Vietnamese having diabetes double after 25 years
About 3.5 million Vietnamese people have suffered from diabetes. This figure is expected to increase by 80% by 2045.
The information was given by Professor Tran Huu Dang, Chairman of Vietnam Association of Diabetes and Endocrinology at a meeting on technology to monitor blood glucose levels on March 12, Vnexpress reported.
"Among the diabetic patients, only 31% are diagnosed, the remaining is not diagnosed," Professor Dang said.
Compared with other countries in the region, by 2045, the number of Vietnamese having diabetes would increase by nearly 80%, to 6.3 million. The number of Chinese, South Korean, and Singaporean are expected to increase from 37 to 48%. Meanwhile, the number of Japanese would decrease by about 10%.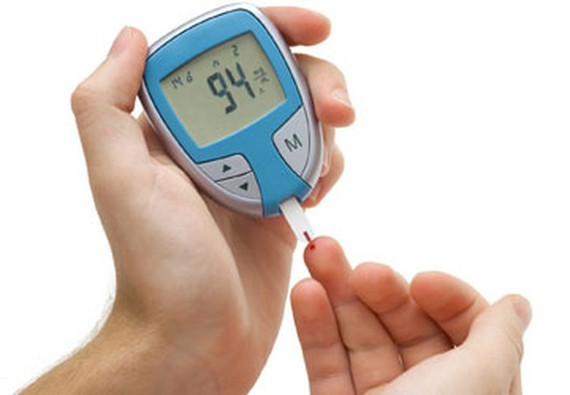 Frequent blood glucose test. Illustrative photo: Sggpnews
Diabetes, a chronic disease is an increase in blood glucose level. In Vietnam, up to 55% of diabetic patients develop complications, mainly heart, eye, nerve, and kidney. Thus, it's essential to well control the blood sugar level to avoid complications.
Diabetes control in Vietnam remains challenging, with only one-third of patients being quietly well-controlled with HbA1C (glycemic index) of less than 7%. Around 70% of patients have not been treated properly.
Diabetes leads to reductions in life expectancy and quality of life. The cost for treating diabetes in Vietnam was estimated at US$ 320 million in 2007 and is projected to rise to US$ 1.1 billion by 2025. A recent study by Hanoi Medical University indicated that treating patients with complications costs twice compared to ones with no complications.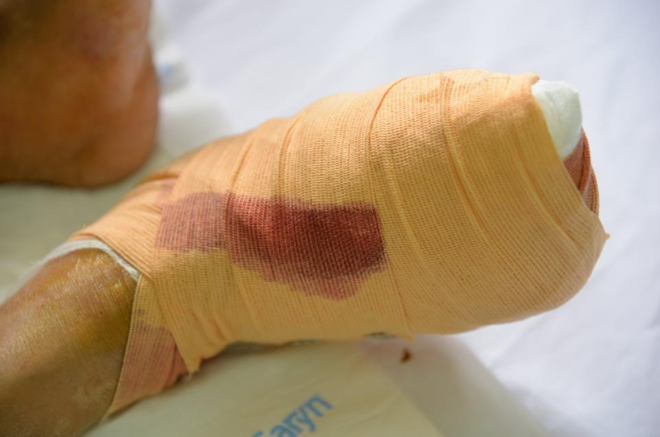 Diabetic patients are more likely to develop complications in their feet. Photo: Vnexpress
Thus, it is crucial to both lengthen the patients' life span and life quality and prevent complications. To reach these targets, apart from doing exercise and taking medicine, patients have to well control the blood sugar level, but simultaneously not allowing it lowered.
Statistics show that more than 50% of type 2 diabetic patients experience hypoglycemia during treatment. Of which 8.2% of hypoglycemia at night can lead to deaths.
"The high blood sugar level results in complications such as blindness, heart attack, kidney failure; but hypoglycemia can lead to deaths faster," Dang said.
Insulin is the common type of drug to treat diabetes, but users are at a very high risk of hypoglycemia. Therefore, it is advisable for insulin users to monitor their blood sugar levels about 6-10 times a day. Nevertheless, in fact, most patients only do this less than 4 times.
"Controlling the blood sugar level well and regularly can help diabetic patients to timely adjust their lifestyle, at the same time provide doctors with useful information to change treatment methods," Dang emphasized.
Why diabetes patients on the rise in Vietnam?
Metabolic or Biological Causes
Metabolic or biological risk factors for diabetes include being overweight or obese. Between the years 2010 and 2014, Vietnam recorded the highest growth in obesity in Southeast Asia (a 38% increase, to be exact). A 2019 study also showed that around 86% of children in Vietnam's urban areas are overweight or obese. Fitch analysts believe that Vietnam may have to dedicate around 2.5 percent of overall healthcare expenditure to conditions resulting from high obesity levels. Other risk factors in this category include hypertension, dyslipidemia (having an abnormal amount of lipids in the blood), and hyperglycemia (having high levels of glucose in the blood), according to Vietnam Insider.
Poor Lifestyle Choices
Unhealthy lifestyle choices such as smoking, consuming an unhealthy diet that is high in refined carbohydrates, and leading a sedentary lifestyle can also contribute to the development of Type 2 diabetes, as can stress. Physical activity is key to staving off a host of chronic diseases, and those who have diabetes are often reminded to stay active to prevent the development of the diabetic foot. This occurs when feet develop ulcers, blisters, wounds, and other skin irritations. In severe cases, it can lead to amputation. Exercising regularly can help people stay at a healthy weight, keep stress levels down, and keep pre-diabetics and diabetics from facing serious consequences and/or complications.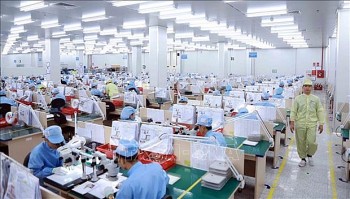 National
Vietnam News Today (Jan. 26): Vietnam - important partner of RoK; HCM City maintains growth momentum, reaps successes in 2022; Vietnam's tourism forecast to strongly rebound in five years; Many localities attract a large number of visitors during Tet.