The secret of Finland - The World's Happiest Country
Successful being on top in this year's World Happiness Report again, this small Nordic country has gained its global reputation, and used this opportunity to promote tourism and its natural beauty.
People used to think the freezing cold and harsh winter period in this country is what made people miserable. But when Finland came out on top as World's Happiest Country for fourth straight year, everything started to change. Tourists began to get interest and are attracted to this beautiful country with a population of around 5.5 million, and Finland quickly took this fortune as an advantage to build a brighter future.
"It is such a powerful and inspirational feeling when we said we are the world's happiest country. Who does not want to live in a place like that?", Joe Willans, a British digital marketing agent, who has lived in Finland for nearly 20 years, said.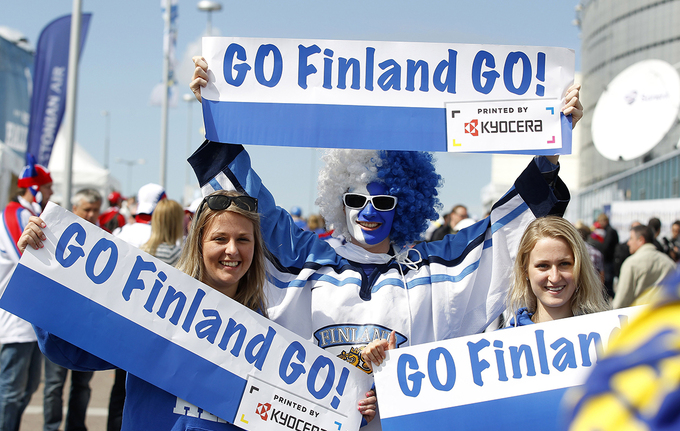 In this year, the world's happiest country also stayed the same, as Finland came out on top for the fourth straight year. Denmark was second and Switzerland third. Iceland and the Netherlands completed the top five, while the United States ranked 19th on the list. (Photo: World Economic Forum)
"People's knowledge of Finland has dramatically changed in recent years", Paavo Virkkunen, Executive Director of Business Findland, Finnish government organization for innovation funding and trade, travel and investment promotion, said. After 4 years, this "World's happiest" badge has been used by business companies in the country to promote various products and attract more foreign workers, tourists… to Finland.
Besides, this fortune also helps Finland's cuisine becoming more and more popular. In the past, Finland's food used to receive a lot of criticism, but now restaurants and food business are welcoming guests and diners from all over the world. They introduce to the foreigners the savour and natural ingredients of local cuisine. And they noted that this is the key to people's happiness.
However, tourism promoting Finland as the happiest nation is what brought this small country to the outside world. The Finnish tourism has appointed "Happiness Ambassadors", whose mission is to introduce to foreigners the secret of a happy life. "People are curious about our happiness, and they want to learn", Virkkunen said.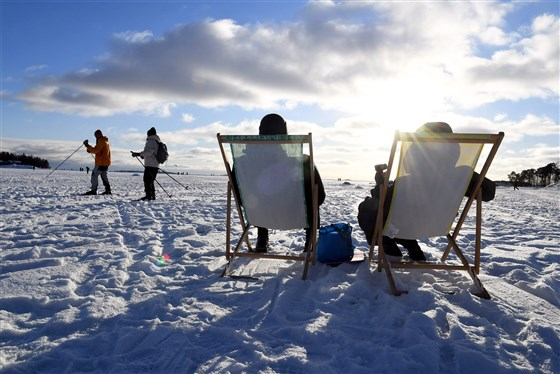 People enjoy sunny weather in Helsinki, Finland in February.Jussi Nukari / Lehtikuva/AFP via Getty Images file
The key to happiness in Finland is deep forests, thousands of lakes, and traditional sauna rooms. In 2020, Lapland's international tourism reached the highest, and this country is attracting more foreign investment than any other countries in Northern Europe.
In the pandemic, Finland has even become more famous because of its natural beauty, small population, and virtual tours for foreigners. "Even though you can not go travelling right now, you can still dream about Finland and the happiness when connected with nature. In this place, you can truly relax", Virkkunen shared. He also believed that, the benefit of being "World's Happiest Country" will help Finland moving forwards.
When the U.N announced the World's Happiness report in 2018, many Finnish people had to narrow their eyebrows when their country's name came on top. They described themselves as "sad and worried". Many people also shared that they received the news with joy, and even doubt.
"When I first heard the news, I bursted out laughing. And it was not only me who reacted that way", Tony Ilmoni, Television Producer, said in a Friday at the end of March. It was also the moment when Finland won fourth time in the World's Happiness report.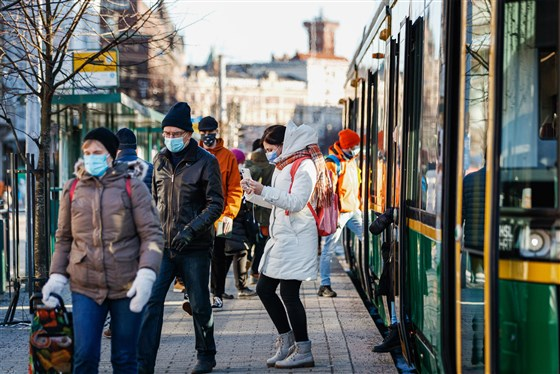 Commuters at a tram stop in Helsinki, Finland, on March 8.Roni Rekomaa / Bloomberg via Getty Images file
"We are treated very well by our Government. There is no homeless people on the street, and we have medical service. But we still need to open up more, and be happy more", Riitta Matilainen, a florist, said.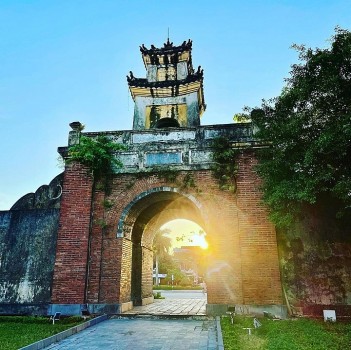 Travel
Quang Binh has many natural wonders as well as magnificent man-made architecture, one of which is Quang Binh Quan