The Story of Honke Owariya: The Beloved Oldest Restaurant in Japan
Japan is a heaven for foodies and cultural lovers, and you can not miss Honke Owariya, the humble 550-year-old Soba restaurant in Kyoto, where you can taste the most delicious and exquisite soba dishes and learn more about its interesting history.
Owariya or Honke Owariya is the oldest restaurant in Kyoto, Japan; it was founded in 1465. The specialty is traditional buckwheat noodles - called soba - and even the royal family eats here when they come to Kyoto. The restaurant uses the "freshest" Kyoto spring well water to make its delicious soup broth.
Following its foundation in Kyoto, Honke Owariya also began supplying buckwheat flour and buckwheat noodles to Zen and Buddhist temples. The temple priests initially made their own noodles, but when demand became too high, they turned to confectionery shops in the city, which already had the required skills (namely, kneading, rolling, and cutting) for the job.
Honke Owariya also had the great honor of being a purveyor of soba to the Imperial Household, cementing its reputation as one of the city's most respected soba manufacturers.
Photo: Honke Owariya
Honke Owariya: The 550-year-old history
During the Muromachi Era, a confectionery shop was established in Kyoto when the ancestors of the proprietor's family arrived from Owari Province (present-day Nagoya), beginning a business that has lasted more than five and a half centuries to the present day. Since its creation more than 150 years ago, soba mochi continues to be prepared by carefully cooking azuki (red) beans, wrapping them in a soba-flavored crust and finished with black sesame seeds sprinkled on top. Long loved by the local community for its simple, warm taste, some long-term customers fondly say, "Soba mochi is Owariya-san."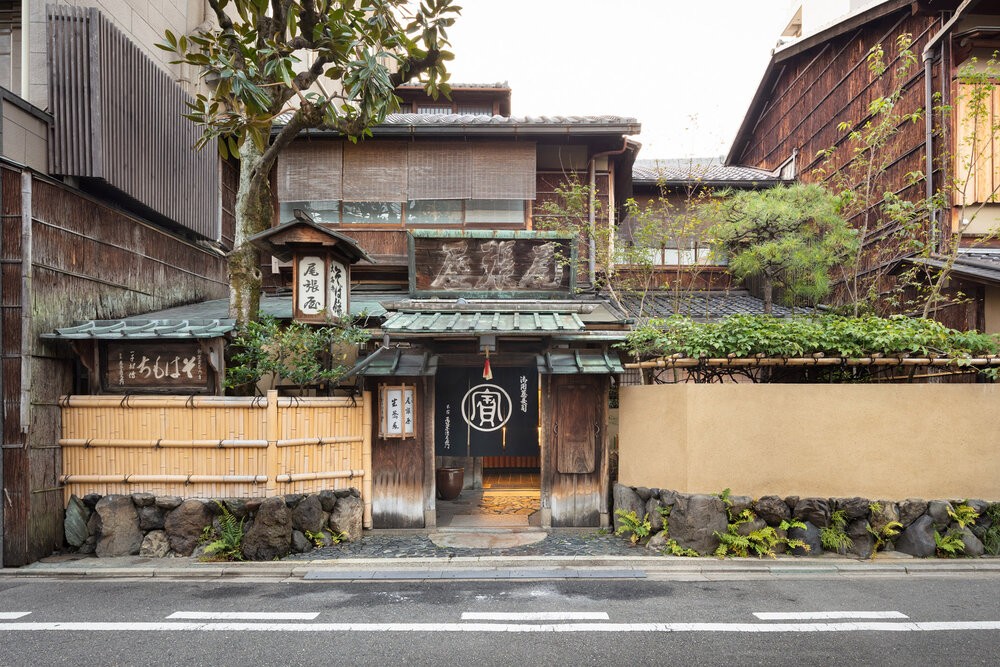 Photo: Takumi Ota
In the old days, Zen Buddhist monks were encouraged to carry a handful of buckwheat flour during meditation and training as food to nourish the mind and body. Back then, milling and noodle-making were done at temples, but when it became recognized that confectionery shops had the tools and capacity of "kneading, stretching, and cutting" buckwheat flour, the shops expanded their realm of business. Over the decades, Owariya has received many orders of soba from the Imperial Palace and Kyoto's Zen Buddhist temples, according to Honke Owariya restaurant.
The kanji takara (meaning "treasure") dyed into the restaurants' noren (the entrance curtain of a Japanese shop) comes from the word "horai" meaning soba. During the Muromachi Period, gold leaf craftsmen sprinkled buckwheat flour so that they could collect the gold leaf scattered on the floor, which once gathered, was sieved so that the gold leaf would remain. Soba's reputation has evolved towards horai because it has "auspicious" qualities, connecting itself with gold (which is a treasure). Thus the New Year's Eve custom of eating soba became popular throughout Japan. Owariya's signature menu item, horai soba, was developed in the postwar period by the 14th generation owner. Owariya produces more than 15,000 noodle dishes for indoor dining and takeout for cooking at home the last three days of the year.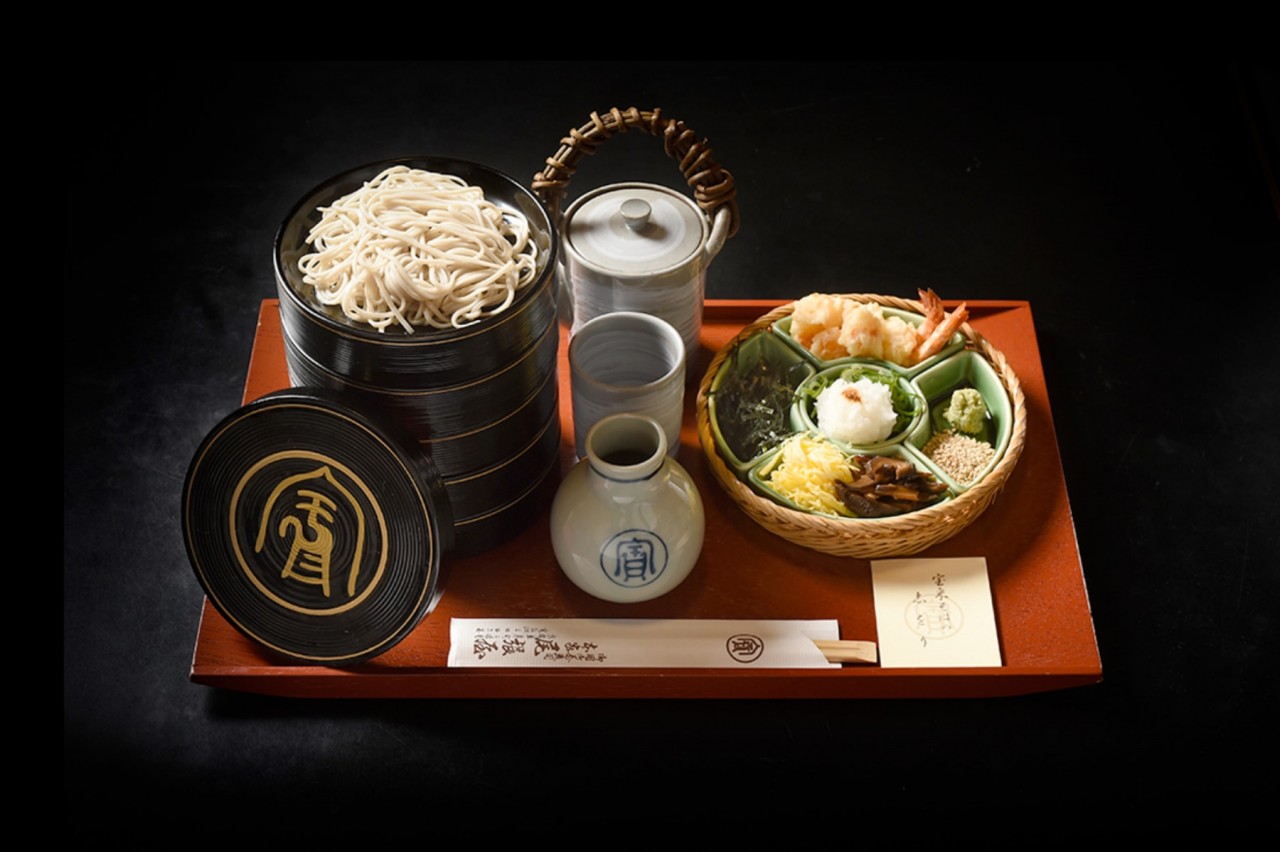 Photo: Honke Owariya
The secrets of Honke Owariya
Ho-Rai Soba, Honke Owariya's classic dish (2,160 yen, including tax). In the old days, goldsmiths are said to have used buckwheat flour to gather up scattered gold leaf. That's why soba has been associated with luck in money and wealth since ancient times.
As you lift the lacquerware lid painted with the character" 寶" (Treasure - takara), you get your first sight of the fresh glossy soba noodles inside.
The soba is made from buckwheat grown by contract farmers in Otoineppu in northern Hokkaido and Kyoto groundwater, pumped from a well 50m below ground.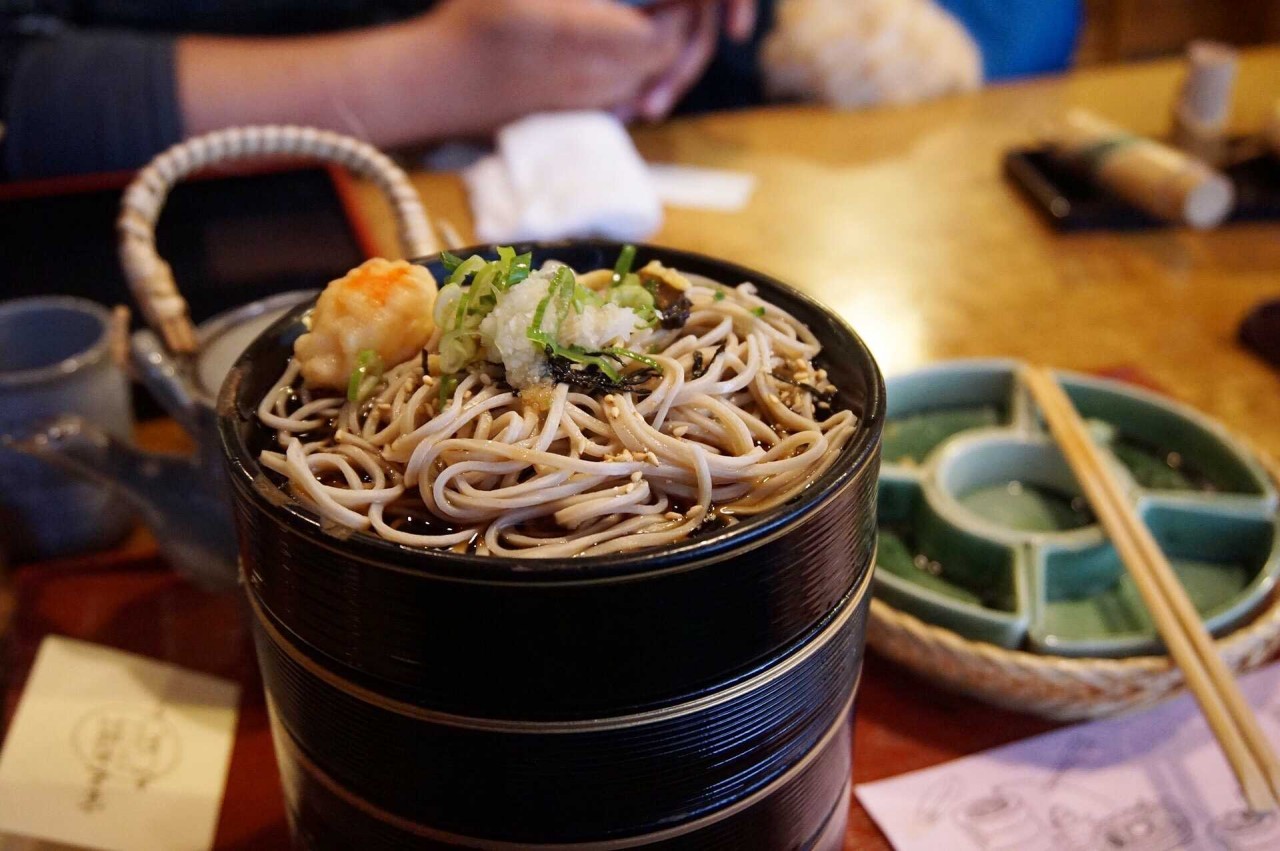 Photo: Inexology
You can eat whatever combination you like: noodles on their own, noodles with dipping sauce, or with condiments or accompaniments. It's so much fun tasting the soba in all these different ways. You can never get tired of flavors like this!
The hot broth has a pleasant firmness of flavor with a rich and intense dashi. It complements the noodles perfectly. The yuba and gluten cakes absorb the flavors of the broth and taste exquisite. Subtle fragrances from the ingredients and the aroma of the sesame oil waft up, adding a delicious undertone, according to Live Japan.
During the 13th century, noodle-making expertise and know-how were brought to Japan by monks from mainland Asia. Although soba was mainly produced in the temples, temples started to ask confectionery makers for advice about kneading, stretching, and cutting techniques that could be applied to noodles. That's how the connection between confectionery stores and soba noodles first came about.
The association between Honke Owariya and the temples of Kyoto started during the Edo period. The restaurant had particularly close links with Zen sects at Shokoku-ji, Kennin-ji, and Myoushin-ji. Its soba was often served as tenshin (snacks) there. Soba was a popular dish amongst the ordinary people during the Edo period and was well-established as part of the food tradition at temples in Kyoto. It's because of this strong association between the restaurant and Zen Buddhism that a tearoom was built here.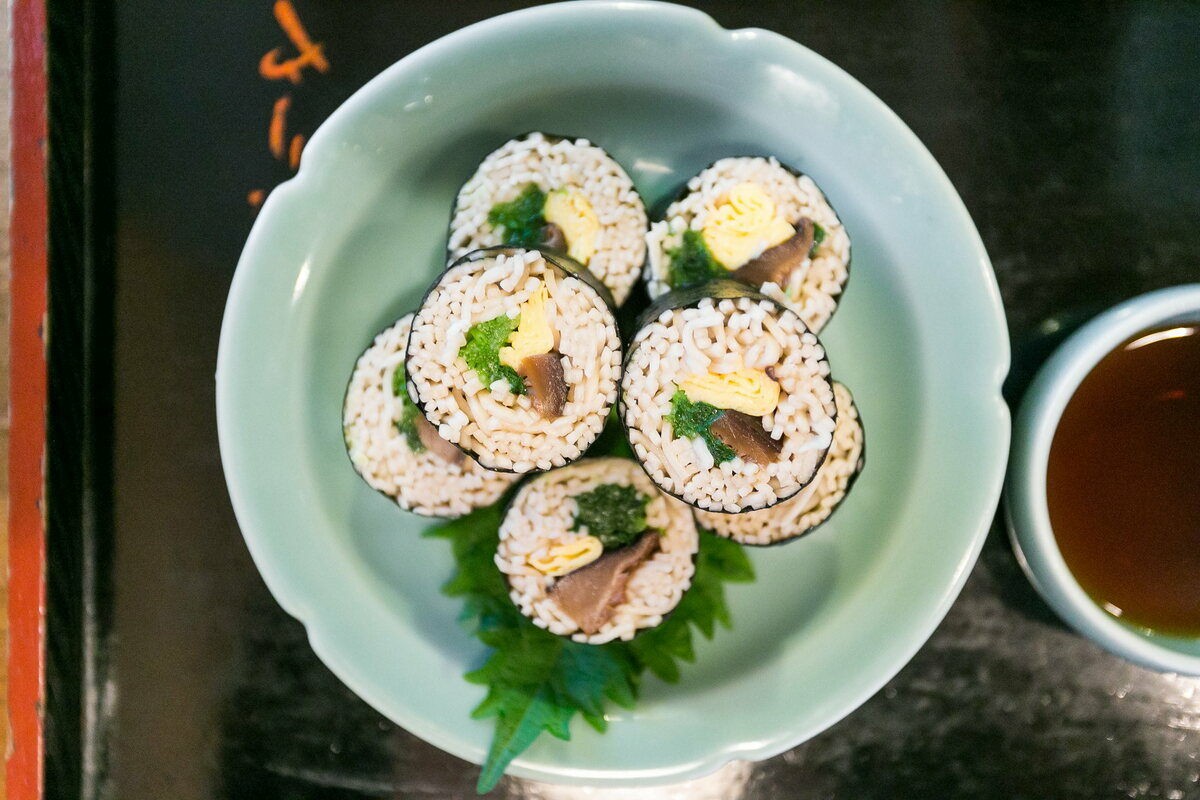 Sushi made with soba at Honke Owariya. CITY FOODSTERS
Honke Owariya: The modern days
Such is the importance of this water that Honke Owariya believes it could not have achieved the same quality of the product in any major city other than Kyoto. And when, in more recent years, it opened two more Owariya branches, the main condition was that they must both use the same water as the original shop to make their dashi.
While the two other branches—the Shijo branch and Takashimaya branch—are well worth visiting, it's Honke Owariya (honke means "original" or "birthplace") that has all the history, according to Atlas Obscura.
Ever since the soba restaurant was opened, it has been located in a wooden building built in the early Meiji period. Guests pass under a magnolia tree as they enter the historic building, and walk by a Buddhist sutra as they move inside. To this day, soba culture is very much connected with the Zen and Buddhist temples in Kyoto, and a Zen monk visits Honke Owariya each month to chant a sutra, after which he sits down with the soba dish of his choosing.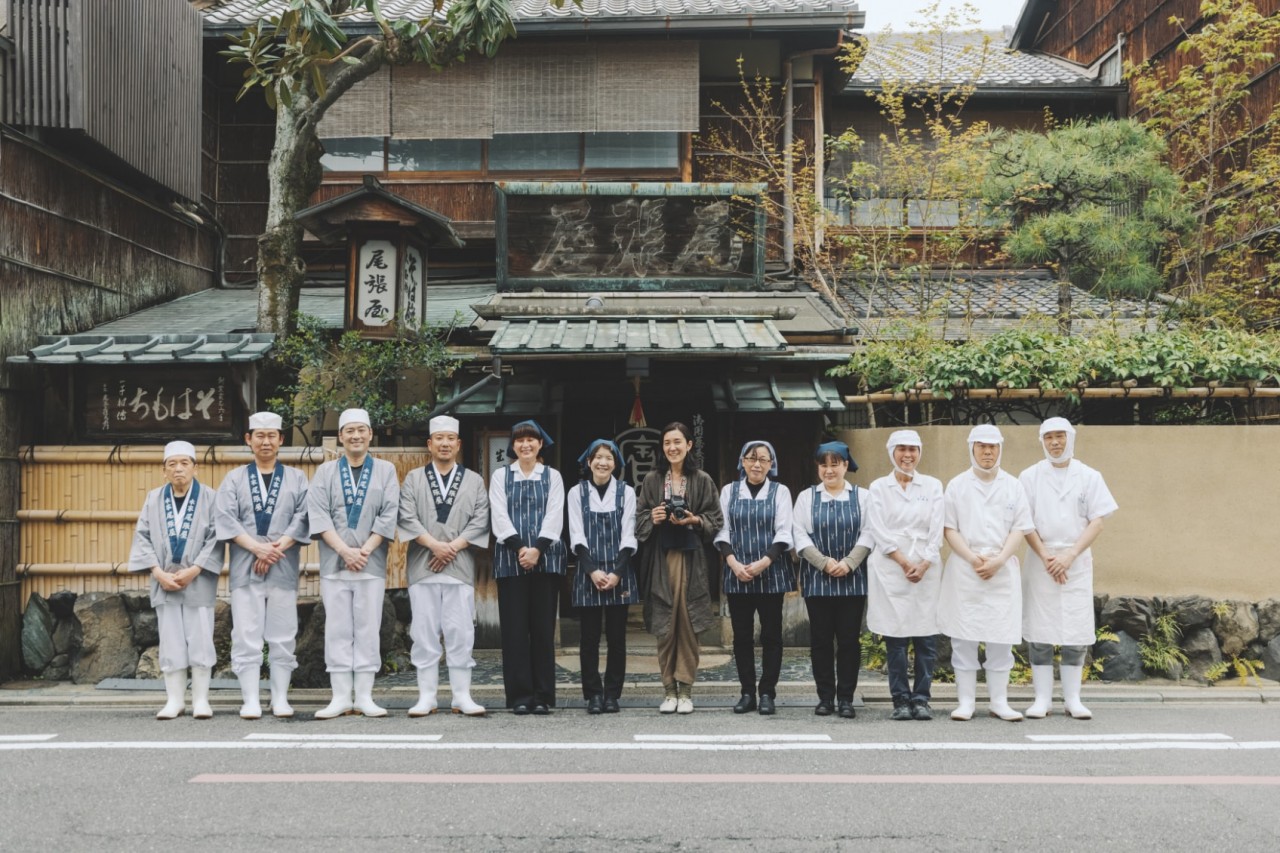 Photo: Honke Owariya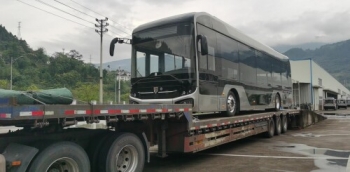 Economy
Ev Dynamics (Holdings) Limited is a pioneer and a prominent player in China's new energy commercial vehicles market, as well as a whole-vehicle manufacturer of specialty passenger vehicles and new energy passenger vehicles.