The American Dream: Biomedical Student by Day, Restaurant Waiter by Night
Viet biomedical graduate student splits between school and his family's restaurant as the business struggles in New York City.
Tony Chung is a 24-year-old Biomedical Science Master's student at Icahn School of Medicine at Mount Sinai. Pasteur Grill and Noodles in New York's Chinatown run by his parents, Dennis and Lily Lien Chung, is a Vietnam restaurant that has been in business since 1995.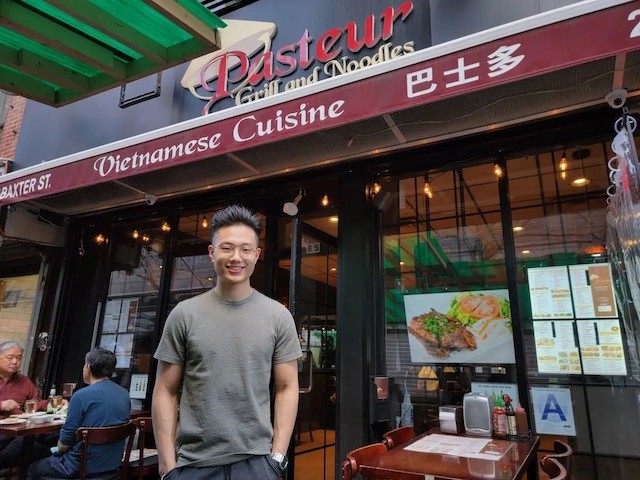 Tony Chung outside of Pasteur Grill and Noodles. Photo: Paul Kim
Ever since he was little, Tony would hang out at the restaurant while his mom and dad serves the busy crowd of hungry customers. Now, he splits between grad school and restaurant work as the business struggles to survive the impacts of Covid-19 pandemic.
Tony and his father appeared in a film documentary called "Pho and family: Grad school student son helps dad run struggling NY Chinatown Vietnamese restaurant" by South China Morning Post and several other interviews. US.
The Chung family immigrated to New York City in 1980. This Vietnamese father and son in New York City, whom are from 2 very different generations, have to come together to keep the the family's 25-year-old business running.
Parents' Sacrifice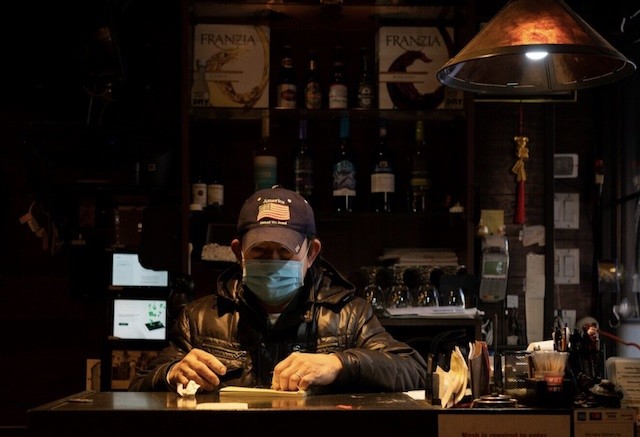 In May 2020, Pasteur Grill and Noodles was among the first places to open in Chinatown during the pandemic. Photo. Fuxuan Xin
"My parents sacrificed so much for me and my sister. My father would work all the time and I was little the fact that I could never see him home made me frustrated.", Tony shared in the documentary.
Even when Tony wanted to help out at the restaurant, his father would insist that he focused on studying.
As for Dennis Chung, he shared in an interview for Welcome to Chinatown that before opening his own restaurants, he had been through so many different to provide for his family: working at the fish market, food deliveries for a restaurant, accounting, janitor, etc.
The first time that Dennis was ever unemployed was COVID.
The documentary showed that during the pandemic, there are other things to worry about when running a restaurant in New York. The remnants of Hurricane Ida dumped historic rainfall in New York in Sep. 1., leaving serious damages to the restaurant.
Middle Ground
The film showed part of Tony's routines at the laboratory: doing research, running tests. He compared the lab work to running a restaurant, patients are like customers, chemical formulas are like food recipes.
"I am a restaurant boy but I am also a scientist", said Tony Chung. He showed serious passion about his family business.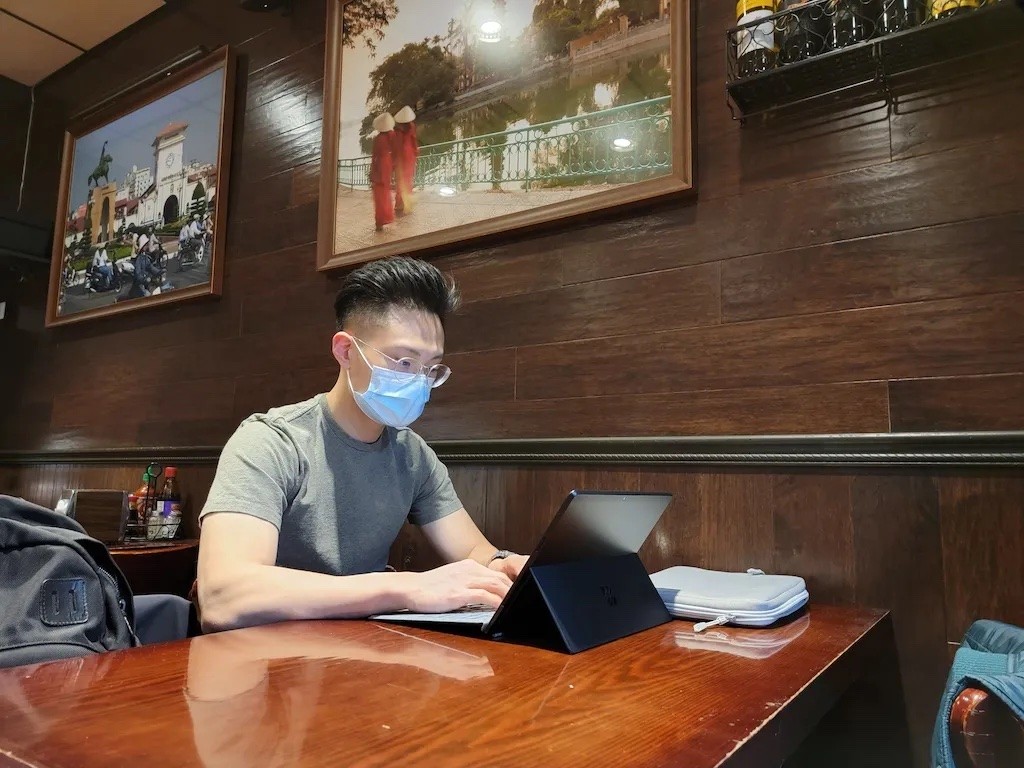 Tony started to take on a new direction to revive the business and bring in new customers.Photo: Paul Kim
Tony talked about the difficult time while Pasteur Grill and Noodles's revenue has gone down 60%, the Chung face the threat from companies saying there would be no more phone and electricity services if they can pay the overdue bills.
They reopened in May 2020 but most raw material cost got more expensive so they still barely make ends meet. They can't increase the prices and business isn't going well.
Dennis worked with deliveries company but he didn't make much profit since they take away about 30-40% share of commission. Then, Tony started to take on a new direction to revive the business and bring in new customers.
He discussed with his dad about renovating the place and getting creative with the menu. The restaurant's social media account, which Tony run, is its new way of interacting and attracting people to try their food.
While helping his father run the business, Tony found out that he actually enjoy being an entrepreneur. He looks up to doctors who own restaurants and are also physicians. The one example he specifically mentioned is Chef Dr. Lo - an anesthesiologist in Queens, the owner of Spy C Cuisine.
For better or worse
The restaurant's future and how Tony will pursue both medical school and business is still a big question but they see the positive side of uncertainty. One thing they know for sure that they can overcome anything as long as they stick together.
Dennis determines to keep on running the business until he can't anymore, not because of money, but because he's already emotionally invested. It is one of the longest running Vietnamese restaurants in Chinatown.
Tony feels really good helping my parents develop recipes and seeing customers be happy. One of good things came out of Covid-19, according to him, is that it allowed families to bond more and gave his workaholic father time to relax.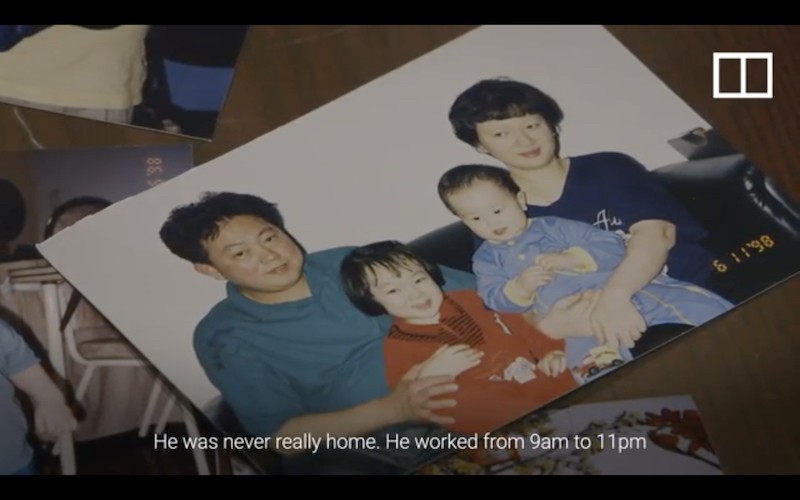 The father and son always look at the positive side of things even during the pandemic. Photo: SMCP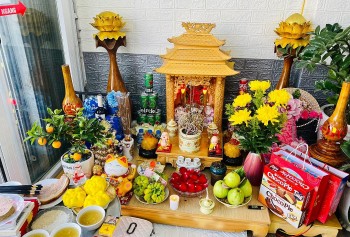 Handbook
Learn more about an ancient Vietnamese tradition that may bring you good fortune!