Thirty first Covid breathalyzers donated by Vietnamese richest man's group
Vingroup, owned by Pham Nhat Vuong - the richest man in Vietnam, has just donated 30 first breathalyzers in Vietnam to the Ministry of Health.
Minister of Health Nguyen Thanh Long received the Covid-19 breath test machines from a Vingroup representative. (Photo: VN Express)
On June 4 morning, a Vingroup representative sent the Ministry of Health 30 Covid breathalyzers and 2 million test samples, worth more than VND 460 billion (US$ 20 million). Those are the first Covid-19 breath test machines in Vietnam. The machine can detect coronavirus through breath in just 60 seconds.
Accepting the gift, Minister of Health Nguyen Thanh Long expected that with the new technology testing equipment, Vietnam's testing capacity would be strengthened, thereby reducing the burden for medical staff, helping to deploy faster testing. He also said that in this recent pandemic outbreak, Vietnam's testing capacity reached more than 2.8 million samples, which was "equal to the total number of samples in the previous three outbreaks combined."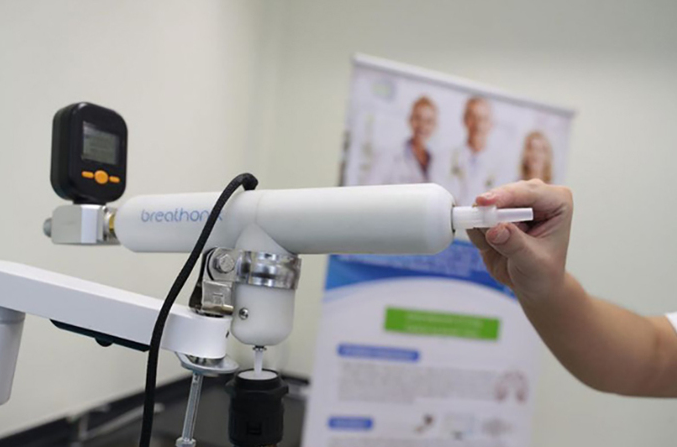 Breathonix's Covid-19 breath test. (Photo: VN Express)
How Covid-19 breath test machine works?
The breathalyzer, produced by Breathonix, comprises a disposable single-use mouthpiece, a breath sampler, and a mass spectrometer. Users exhale into the mouthpiece, with their breath being collected by the sampler. From there, the captured air is fed into the spectrometer and analyzed using Breathonix's algorithm.
Current polymerase chain reaction (PCR) tests for COVID-19 currently taking an average of 24-48 hours to produce results, while this new technology announces test results in less than one minute.
The system works by analyzing the volatile organic compounds (VOCs) in each exhaled breath to identify those that the algorithm has been trained to recognize as uniquely associated with the coronavirus, according to Business Today.
The machine got approved by the Singapore government in May 2021. The test is said to be the first of its kind to obtain provisional authorization in the country.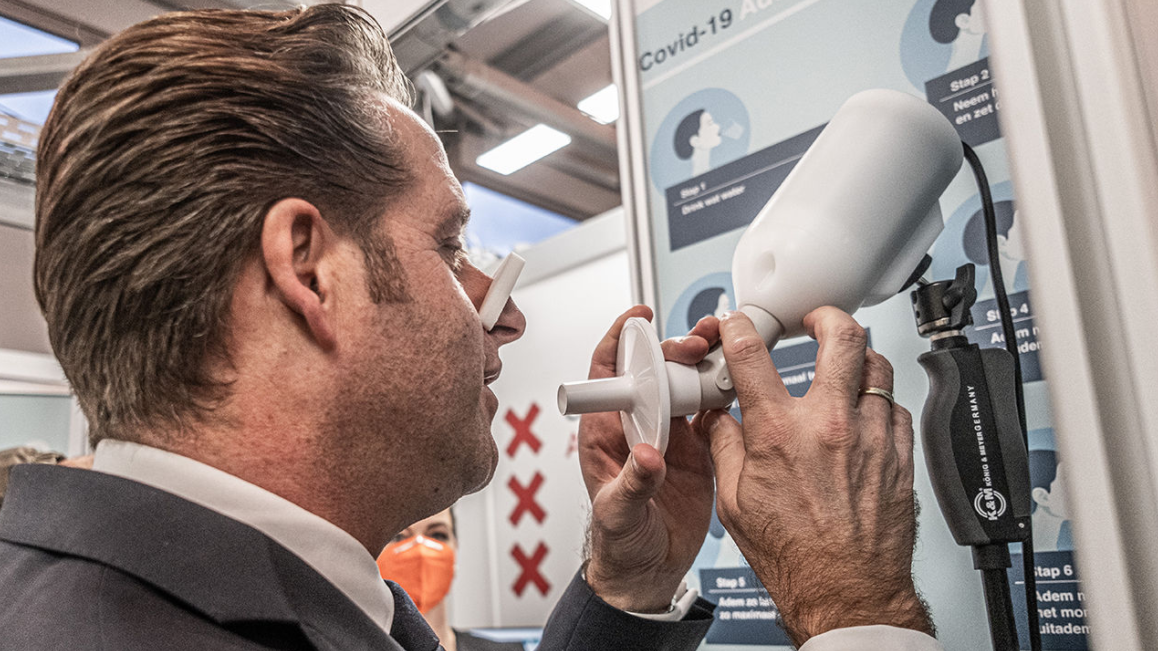 Covid-19 breath test in the Netherlands. (Photo: ScienMag)
Covid-19 breath test - similar technology worldwide
Other countries, including Indonesia, France, and the Netherlands, have rolled out similar breath tests. The Netherlands was the first in the world to have "breathalyzer" testing for Covid-19 that can sniff out the disease based on a mix of chemical components exhaled by the patient, according to Science Mag.
The Dutch breath test machine, called SpiroNose was first introduced to medical facilities in Amsterdam in February 2021. It contains seven metal oxide semiconductor sensors that detect thousands of volatile organic compounds in exhaled air.
Channel News Asia reported that Indonesia in February 2021 also rolled out Covid-19 breath tests by a machine called GeNose, which says it detects the reaction between the coronavirus and body tissue in the respiratory tract with at least 95% accuracy.
Researchers in France have developed a breath test for Covid-19 since August 2020, according to Anadolu Agency. The machines come into use in May 2021, utilizeing a machine that tests droplets as patients exhale into a tube, much like a standard breathalyzer test.
Pham Nhat Vuong - Vingroup's chairman and founder, also Vietnam's richest man. (Photo: Bao Ha Tinh)
Pham Nhat Vuong, Vingroup founder and Vietnam's richest man
Vingroup Joint Stock Company is the largest conglomerate of Vietnam, focusing on technology, industry, real estate development, retail, and services ranging from healthcare to hospitality. The company was founded by property developer and entrepreneur Pham Nhat Vuong.
Pham Nhat Vuong has long held the position of Vietnam's richest man. In April 2021, Forbes estimated that Pham Nhat Vuong's assets reached US$ 7.3 billion and ranked him as the 344th richest person in the world. Since the pandemic broke out in Vietnam, the billionaire and his enterprise have contributed hundreds of billions of Vietnam dong in the fight against the Covid-19 pandemic.
Prior to the Covid breathalyzers, which worth more than VND 460 billion, Vingroup donated VND 105 billion on March 2020, including medical equipment, machinery, and chemicals for Covid-19 testing, as well as 100 high-end ventilators and 200,800 Covid-19 test kits. From February 2020, Vingroup Innovation Foundation and Vingroup Big Data Institute agreed to sponsor three research projects to quickly respond to pandemics.
In addition to sponsoring medical equipment, VinGroup also held many other plans to support partners and customers who faced difficulties during the pandemic. Notably, Vuong decided to pay for a two-way flight to bring Ukrainians in Vietnam back to their homeland and Vietnamese in Ukraine to repatriate.
The group has been accompanying the health sector in that fight as well as in other activities for the sake of people's health. Reportedly, Vingroup has so far granted VND 2,287 billion ($99 million) to the Covid-19 prevention and control in Vietnam.
Since the coronavirus outbreak was first reported in Vietnam in early 2020, the country has so far documented 8,364 patients, including 3,242 recoveries and 51 deaths, according to the Ministry of Health's report on the morning of June 5.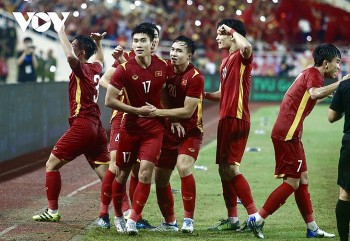 Viet's Home
The Vietnamese football team, both male and female, played their best, devoted themselves, united, and promoted the collective spirit, successfully defending their SEA Games champion title.