VinGroup's smartphones on the hunt before production halts
Many people are hunting for smartphones manufactured by VinGroup, Vietnam's largest private conglomerate, after it announced the halt of smartphone and TV production this week.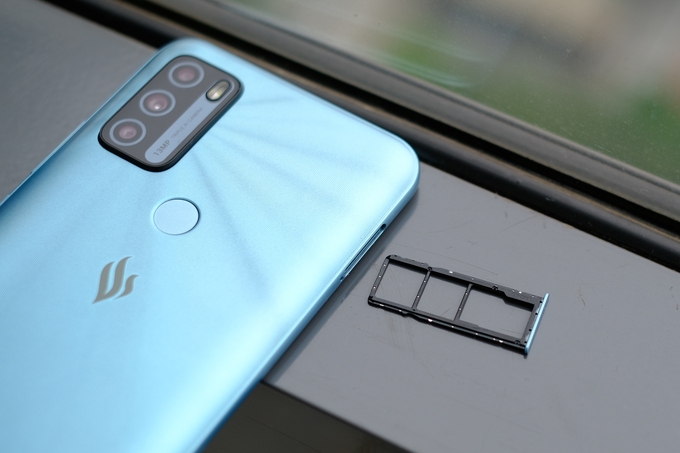 Star 5 - the latest Vsmart model launched in the market in March 2021 before Vingroup announced halting production of smartphones. Photo VnExpress
Quang Thai, living in Cau Giay district, Hanoi, wanted to buy Vsmart Aris smartphone model with 8GB RAM and 128GB ROM. It has official retail price of VND6.7 million and is sold at VND5.4 million at smartphone stores.
Thai thought the price would be lower so he hadn't bought it until he knew VinGroup would stop production of smartphones and TVs on the evening of May 9.
Thai went to a smartphone store on Thai Ha street at 8pm on May 9 to buy his favorite smartphone but he was not the only customer rushing to buy VinGroup's smartphones there.
Five others were also choosing for their own the last VinSmart smartphones being on market sale.
"Vsmart phones are of good quality. In the price range of VND5 million, Aris is considered a "bargain" thanks to its higher configuration and better-looking design compared to its competitors from China," Thai told VnExpress.
What worries him is the components' replacement if the phone is broken and software updating ability.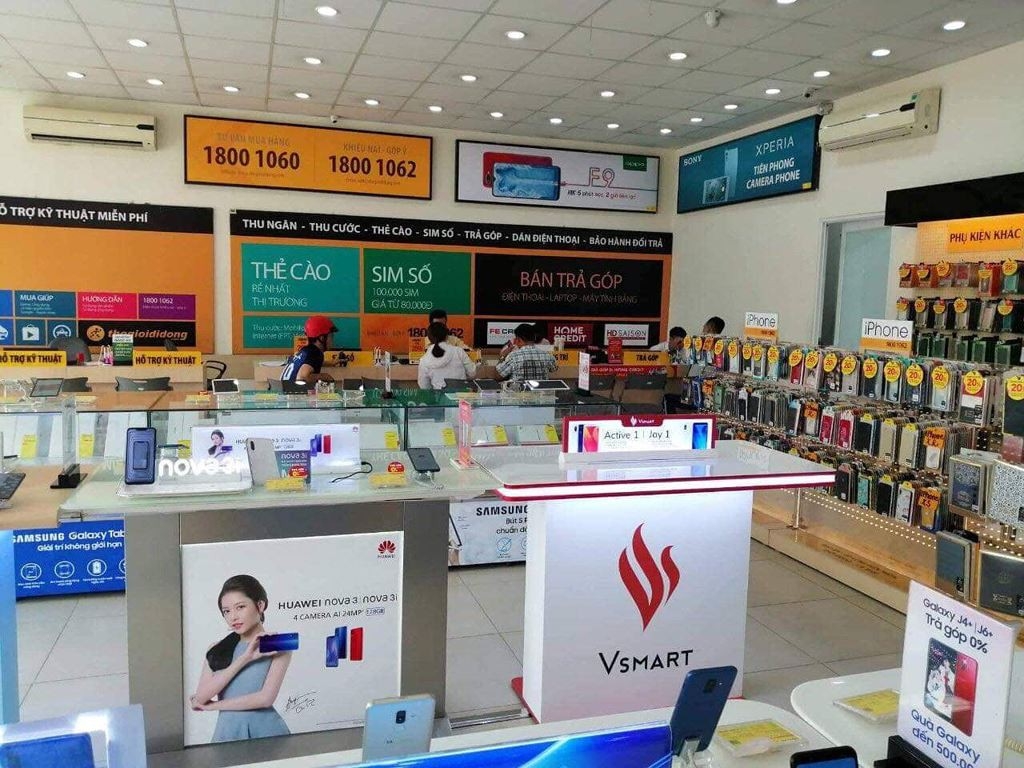 A Vsmart counter at a smartphone store in Vietnam. Photo VnReview
On Hoang Ha Mobile's system, the number of visitors to VinSmart store since May 9 has surged by 77 percent compared to normal days.
The total views on Vsmart's smartphones have increased by 22 percent with the most views on smartphones having price range between VND3 million and VND4 million such as Live 4, Joy 4, Start 5.
VinGroup's halt of smartphone production has become a hot topic on Facebook groups of Vsmart users.
Members of those groups tried to find new smartphone models with high configuration. Others want to buy old models like Joy 1+, Active 1+ just for collection.
The Anh, a member of Vsmart users' group in Vietnam, said he was looking for Active 1+ model. Its retail price was only VND1 million but it is now difficult to find the model because it's no longer on sale.
"I want to buy an Active 1+ model smartphone, the newer the better, in order to keep it as a memory," he said.
A representative of a retail smartphone store predicted the number of customers who want to buy Vsmart phones would increase more sharply. Many customers directly contacted the store or left comments on its website to ask about promotion campaigns of Vsmart./.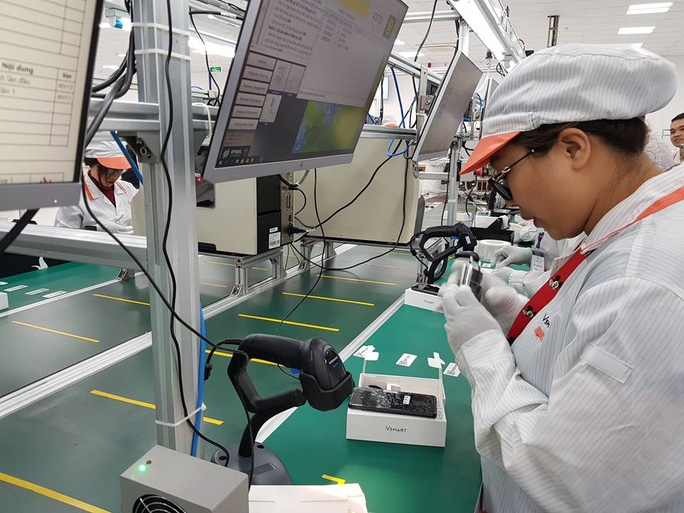 A Vsmart production chain in northern Hai Phong City. Photo Nguoi Lao Dong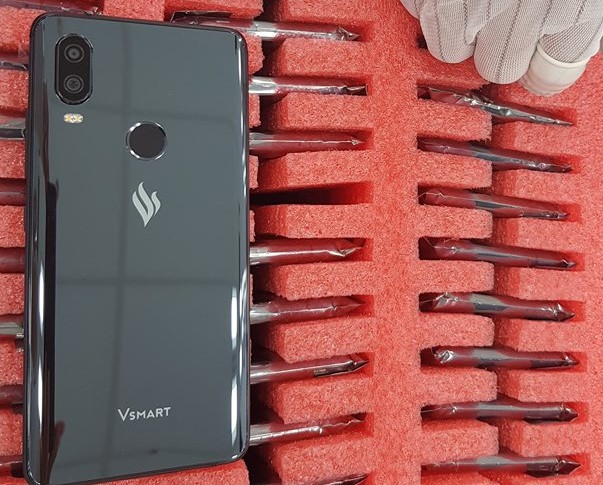 Backside of a Vsmart smartphone. Photo Nguoi Lao Dong
Since its establishment in June 2018, VinSmart Research and Manufacturer Joint Stock Company, a member of Vingroup Group, has introduced 19 smartphone models and five TV models to the market.
Smartphone models being on sale are Star 4, Joy 4, Live 4, Active 3, Aris/Aris Pro.
On May 9, Nguyễn Việt Quang, vice-president and CEO of VinGroup, said "Production of smartphones and smart TVs (Vsmart) is no longer able to deliver breakthroughs and added-value for consumers. We have decided to instead invest in the development of smart vehicles, smart home and smart city solutions, areas in which we are confident we can deliver excellent customer experience and value."
Vsmart's factories, however, will continue their production on current models of smartphones and TVs until their life cycle is completed before going through reconfiguration.
Owners of VinGroup's smartphones and TVs are still entitled to the same after-sales services and warranty, the group also promised to continue its software support for their products.
In 2020, VinSmart reached top 3 best-selling smartphone brands in Vietnam, becoming the first company in Vietnam to successfully manufacture terminals supporting 5G technology. The brand has made headlines by breaking into the top three of the most popular phones in Vietnam with a market share of 16.7 percent, which is mostly made up of affordable models, as reported in April 2020.