U.S plans to share millions of Covid-19 vaccine doses with the world
The United States will send its first shipments of surplus COVID-19 vaccine doses abroad on Thursday, would ease other countries' access to U.S.-made supplies for vaccine production.
President Joe Biden said the United States would give the vaccines without expectation of political favors in return. The dose shipments are the first of some 80 million COVID-19 vaccines that Biden has pledged to provide internationally this month as concern grows about the huge disparity in vaccination rates between advanced economies and developing countries.
The United States will donate nearly 19 million doses through the COVAX international vaccine-sharing program, Biden said in a statement. Through COVAX, some 6 million doses would go to Latin America and the Caribbean, about 7 million doses to South and Southeast Asia and roughly 5 million to Africa.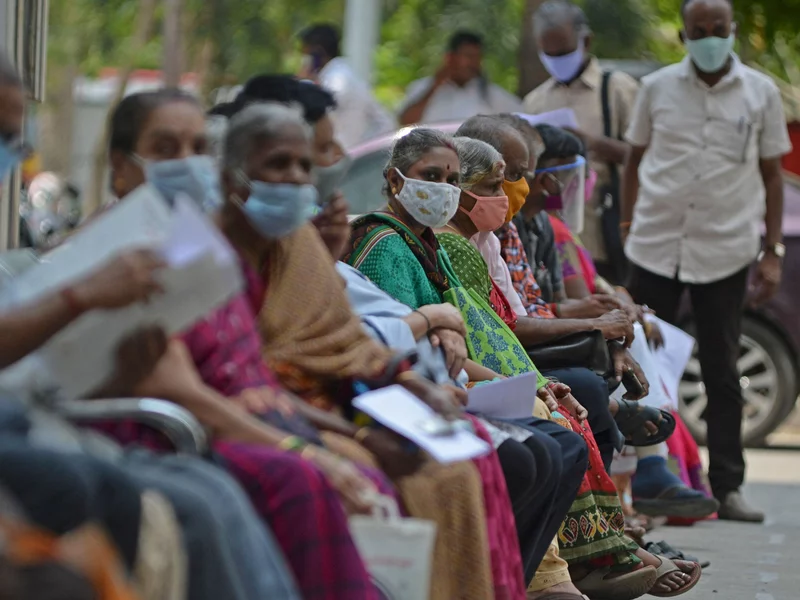 People wait their turn to receive the COVID-19 vaccine at a hospital in Chennai, India, in April. India is among the nations that will receive surplus U.S. vaccine through the international distribution system COVAX, the White House announced. Arun Sankar/AFP via Getty Images
The remaining doses, amounting to just over 6 million, would go directly from the United States to countries including Canada, Mexico, India and South Korea, he said.
The announcement comes as world leaders urge wealthy nations such as the U.S. to donate Covid shots to other countries. While the U.S. has returned to some form of normality as more Americans get vaccinated and new cases fall, other countries, like India, have experienced huge outbreaks.
Just last week, the WHO said Africa needed at least 20 million doses of AstraZeneca's vaccine within six weeks to get the second round of shots to people who have received the first.
The head of the Coalition for Epidemic Preparedness Innovations told Reuters that leaders of the Group of 7 rich nations must donate shots urgently to avoid an outcome akin to the 1918 flu pandemic, which killed 50 million people, according to CNBC.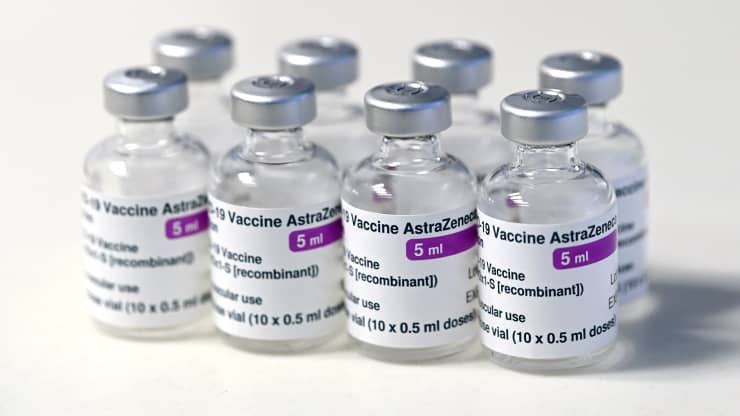 The Oxford-AstraZeneca covid vaccine. Karwai Tang | Getty Images
"It's a moral imperative if we want to avoid situations like Peru, if we want to avoid impacts that could rival those of the 1918 flu, we must send vaccine to countries to protect their health-care workers and protect the vulnerable populations now," Richard Hatchett, chief executive of CEPI which co-runs the COVAX vaccine sharing facility, told Reuters.
In addition to donating the doses, the White House also announced it is lifting restrictions as part of the Defense Production Act that gave the U.S. priority for vaccines developed by AstraZeneca, Sanofi and Novavax.
Leaders are facing calls to do more
U.S. President Joe Biden delivers remarks on his administration's coronavirus disease (COVID-19) response, as Vice President Kamala Harris stands by in the Eisenhower Executive Office Building's South Court Auditorium at the White House in Washington, U.S., June 2, 2021. REUTERS/Carlos Barria
Both Biden and Vice President Harris leave next week on their first official foreign trips and are expected to discuss the U.S. plans for vaccine distribution. Harris is set to travel to Guatemala and Mexico City starting on Sunday, and Biden leaves Wednesday for the U.K., Brussels and Geneva, according to NPR.
Harris made a series of calls about the shipments on Thursday, including to leaders in Mexico, Guatemala and India. Mexican President Andrés Manuel López Obrador tweeted about his conversation with Harris, announcing that a shipment of 1 million Johnson & Johnson vaccines would be heading for Mexico. The White House did not immediately confirm those details.
Carolyn Reynolds of the Pandemic Action Network called the announcement a good start but said the White House and other world leaders needed to pick up the pace.
"It is time to have a global road map to vaccinate the world. That's what we hope will come out of the G-7 summit next week," Reynolds told NPR. "As long as this pandemic is raging anywhere around the world, Americans aren't safe, none of us are safe."
Tom Hart, acting CEO of the ONE Campaign, said he was disappointed that the Biden administration has not moved faster to ship 60 million doses of the AstraZeneca vaccine, which U.S. regulators have not yet authorized for emergency use.
"Less than 1 percent of COVID-19 vaccine doses globally have been administered to people in low-income countries," Hart said in a statement. "This is a once in a generation crisis, and as we approach the G7 next week, the world is looking to the US for global leadership and more ambition is needed."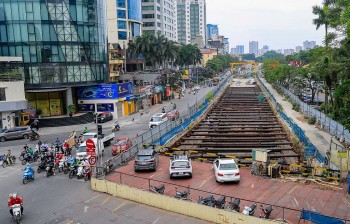 Economy
Vietnam Business & Weather Briefing (May 22): A series of consecutive increases for references exchange has ended, meanwhile, the rise in gold price slows down.