Three Delicious Dishes For A Hearty Afternoon Meal in Hanoi
Autumn has come to Hanoi, bringing drizzling rains and cold, chilling breezes in the early morning. This is also a wonderful time for you to have these best dishes in the late afternoon to warm your belly and give you comfort.
The afternoon meal of Hanoians is not only a solid and nutritional meal, but also a habit of snacking or eating something to boost your energy after a hard working day. During the autumn time, different types of cake dishes become the most popular choices among people living in the capital.
Banh Duc Nong (Steamed Rice Cake)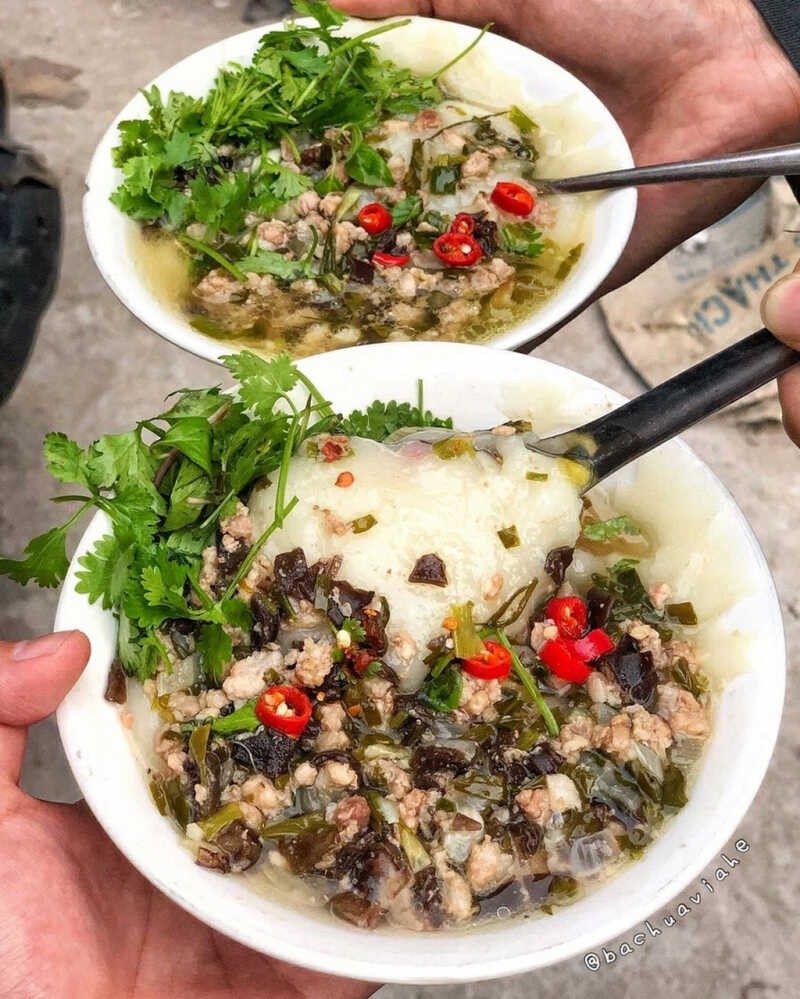 Photo: @bachuaviahe
If you enjoy the deliciously spicy and hot taste in your mouth, this steamed rice cake dish will be your perfect choice for an afternoon snack, especially in the cold weather. There are two types of Banh Duc in Vietnam, the white Northern Vietnamese cake and the green Southern version.
Particularly, Banh Duc is a nostalgic food that is close to the heart of those born in the countryside. It soothes not only the chilly weather but also the soul.
Banh Duc is a cake made from either non-glutinous rice flour or corn flour. It is white in color and has a soft texture and mild flavor. It is typically garnished with savory ingredients such as ground pork, grilled ground shrimp, fried onions, sesame seeds, salt, peanuts, lime juice, and soy sauce or fish sauce. Although it may be eaten on its own, it may also be served hot, accompanied by steamed meat or mushrooms.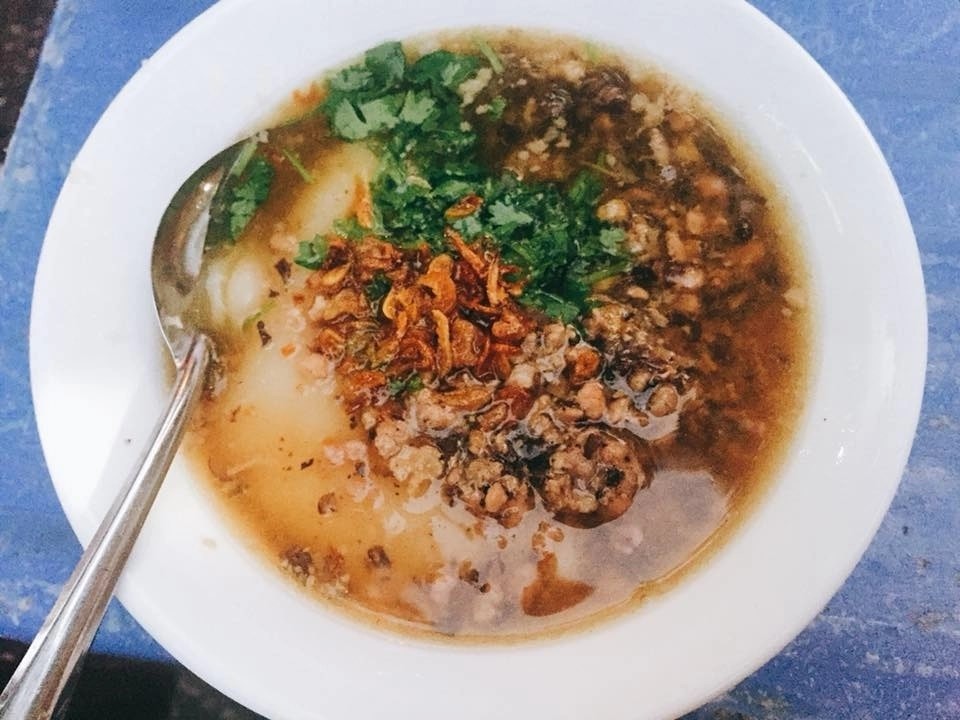 Photo: bepnuclasechia
Banh Duc Nong is everyone's favorite here, containing all the components that it's supposed to have – sticky rice dough, a savory mixture of ground pork and wood-ear mushroom, and fried shallots with some fresh herbs on top. When delivered, it's still piping hot so make sure to blow the food to cool it down, or else you will most likely burn your tongue.
You can find Banh Duc anywhere, from small stalls, street vendors, or inexpensive restaurants, and this can be eaten throughout the day.
A plate of steamy hot Banh Duc can cost from VND15.000 (US$0.62) to VND20.000 (US$0.83).
Best place to have Banh Duc Nong in Hanoi
Address: 28 Hang Be
Opening hours: 7 am – 9 pm
Price: VND25,000 (US$1.08)
Banh Ran Man (Deep-Fried Rice Balls)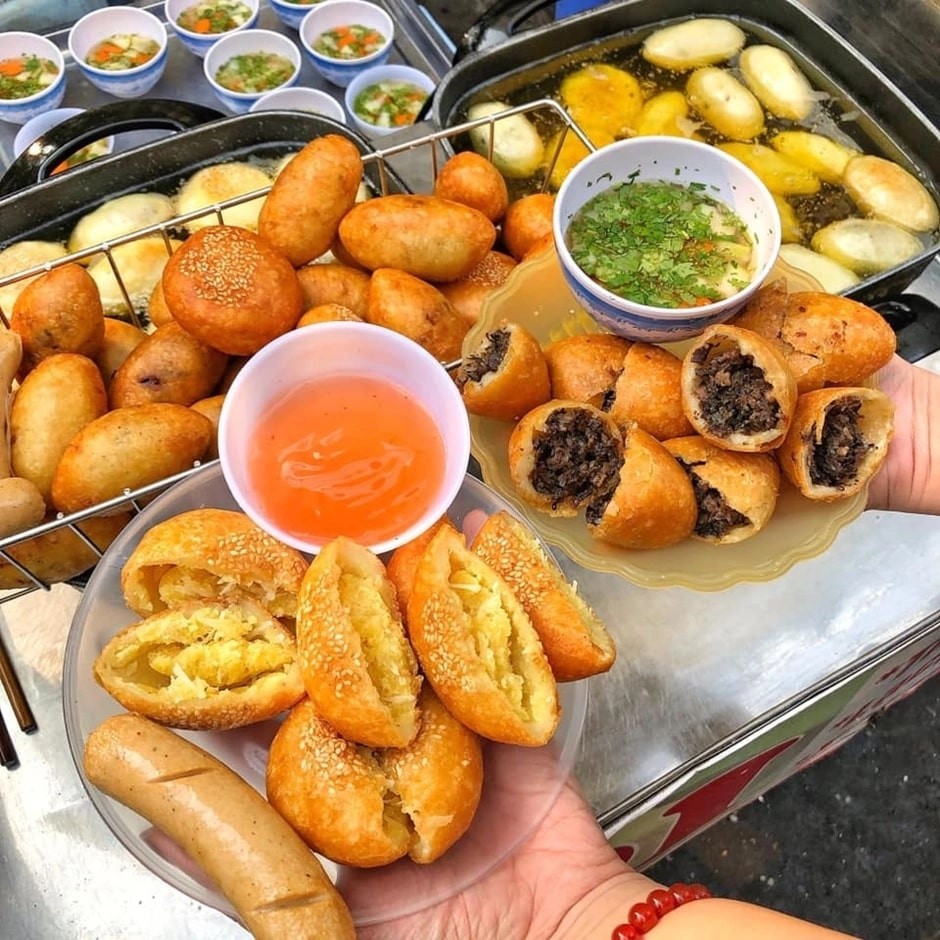 Photo: inhat
Banh Ran Man has long been a favorite and delicious traditional dish for Hanoians, who enjoy both sweet and salty flavors of this meal dipped into the delicious sauce as a light snack for a chilling afternoon.
The deep-fried rice balls with a crispy crust, minced meat, wood-ear mushrooms, vermicelli, and the thick sauce that adds the spicy taste, are enough to warm your hungry stomach on cold autumn days.
With only a price of about VND5.000 (US$0.20) – VND7.000 (US$0.29)/ rice ball, this dish is both cheap, delicious, and easy to find at any corner in Hanoi.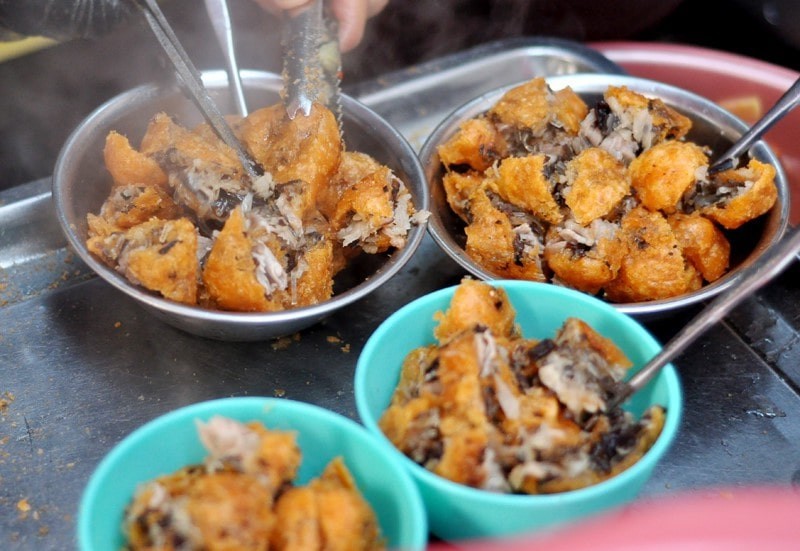 Photo: Kenh14
Banh Troi Tau (Rice Balls with Sesame and Bean fillings)
If you are a lover of something warm and sweet, Banh Troi Tau will be the perfect dish to satisfy your cravings.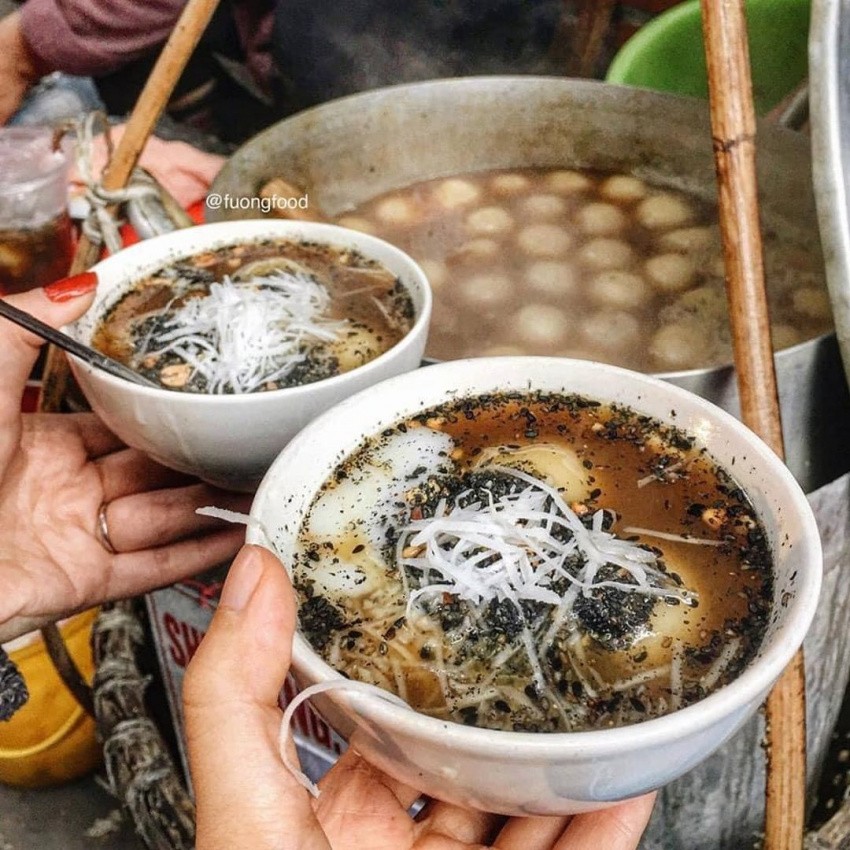 Photo: @foungsfood
Banh Troi Tau is made from glutinous rice, green beans, black sesame, ginger, fresh coconut, sugar, etc. The dish consists of two cakes, one with green bean paste and one with black sesame filling. Both the cake and the broth are simmered on the stove to ensure that when a guest orders the dish, it must be hot enough to warm the cold hands on an autumn afternoon.
The price for a bowl of Banh Troi Tau is usually from VND10,000 (US$0.41)- VND20,000 (US$0.83).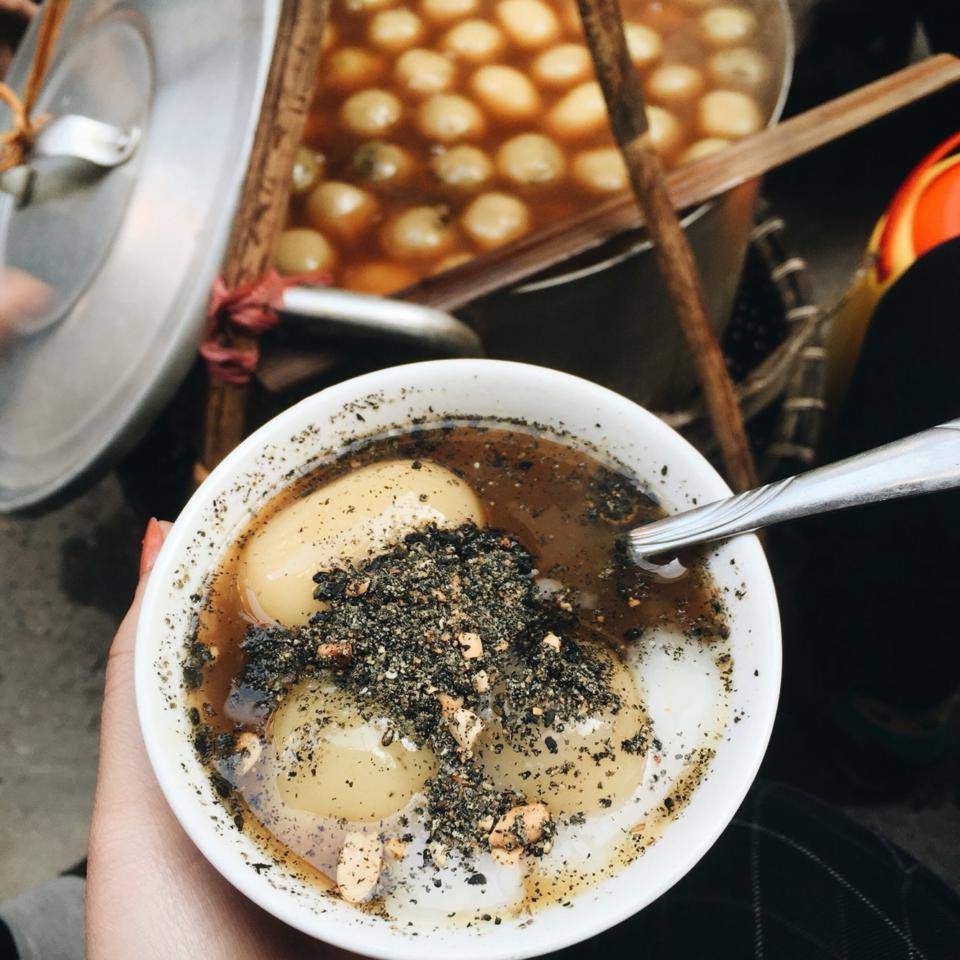 Photo: Eva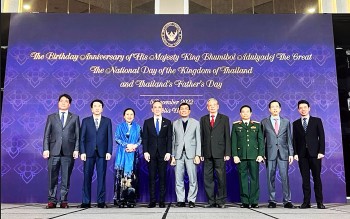 Friendship
The Royal Thai Embassy organises the reception on the occasion of celebration of the Birthday Anniversary of His Majesty King Bhumibol Adulyadej the Great, the National Day of the Kingdom of Thailand and Thailand's Father's Day on 2nd December 2022 in Hanoi.