Three Top Hiking Trails Near Ho Chi Minh City
If you love trekking, hiking, immersing yourself in nature, the following trails are good choices for this holiday season.
Ta Nang - Phan Dung, Ta Giang and Chua Chan mountain are the most famous hiking trails in the South of Vietnam.
Ta Nang - Phan Dung
At about 300 kilometres from Ho Chi Minh City, Ta Nang – Phan Dung in Vietnam's central region is regarded as one of the most beautiful trekking routes in Vietnam. Between June and December is the best time to put on your backpack and hit the trail.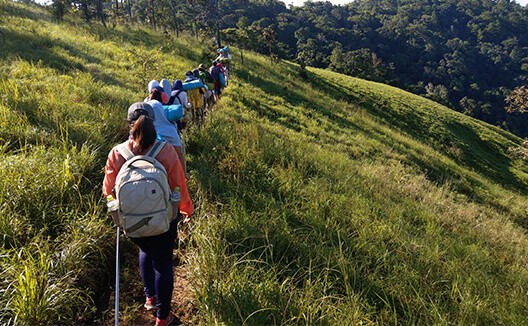 Ta Nang - phan Dung trail. Photo: Hieu Nguyen
Photo: Zing
The route is approximately 55 kilometres stretching over three provinces: from Ta Nang Commune in Lam Dong, through Ninh Thuan, to Phan Dung commune in Binh Thuan. You start on a three-kilometre winding hill path to the edge of a lush green forest.
The trekking may burn you out but it's worth it for the captivating landscape - green or brown meadows that stretch to the horizon, endless green forest, and a chill wind that cools your skin and fills your lungs with fresh air.
The Ta Nang – Phan Dung milestone at an altitude of 1.7 kilometres is a check-point where trekkers take photos of puffy clouds and rest their legs before continuing up the winding hill path to the overnight camping site at Hai Cay Thong (two pine trees) hill. Now, it's time to enjoy the sunset, inhale the cool air, set up your tent, and eat some dinner, cited from VOV.
You can travel by night buses from Ho Chi Minh City to the starting point in Duc Trong district, Lam Dong. It takes 2 days and 1 night to conquer the route. The endpoint of the trail is in Phan Dung commune, Tuy Phong district, Binh Thuan province.
Ta Giang
Ta Giang is a new tourist spot in Khanh Son district, Khanh Hoa province which attracts trekkers in recent years. Ta Giang village is located near Phuoc Binh National Park and Hon Ba Nature Reserve, so the landscape remains untouched.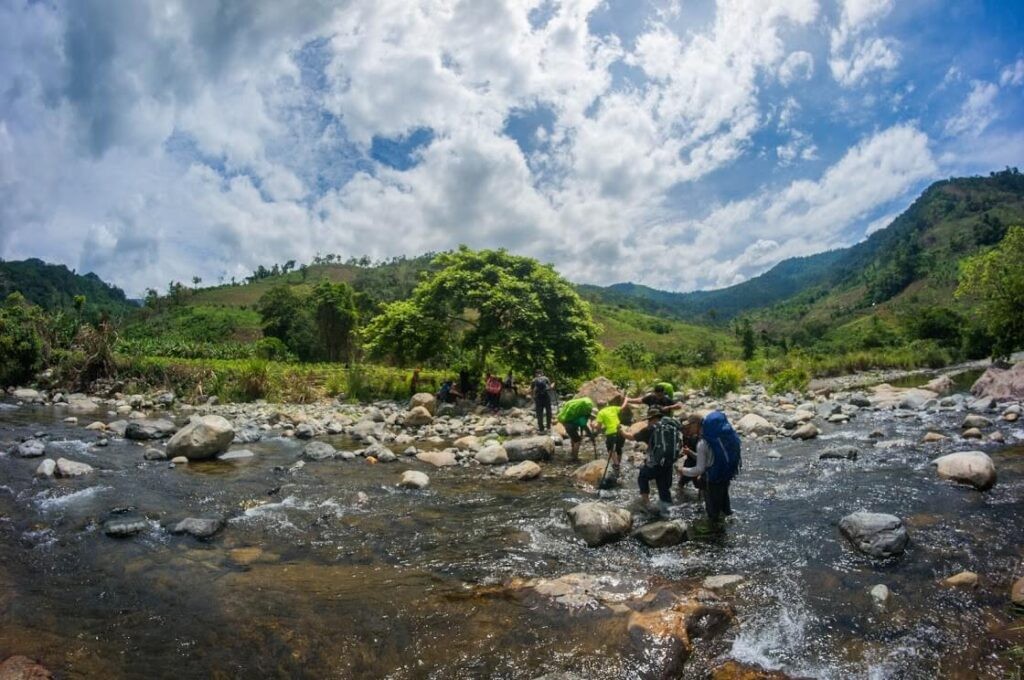 Photo: Toongadventure
The route is about 22 km from Thanh Son commune, Khanh Son district to Son Thai commune, Khanh Vinh district, and it takes 2 days and 1 night to complete.
The first section of the route is quite easy. Trekkers will stroll on a smooth path shadowed by big trees. However, what happens next becomes more challenging. The further explorers travel, the more difficult the route is.
Trekkers have to cross rocky streams. In return, they can admire the poetic view of mountains and forests reflecting in the rushing water. Taking a short rest by the streams while listening to the soothing murmur of running streams would bring peace of mind to trekkers.
Trekkers then enter primary forests dotted with rice fields of Raglan, an ethnic minority people. They can now walk under the shade of old trees, and enjoy the bright sunlight and the blue sky. Occasionally on the way, trekkers can see Raglai ethnic people collecting wild herbs or catching fishes in streams.
After overcoming more high slopes, travellers will be treated with the marvellous scenery of immense grasslands where reeds are blowing in the wind. The grasslands are an ideal place for admiring sunrise and sunset. Camping is another option that allows travellers to enjoy their BBQ party together under the night sky full of twinkling stars.
From March to June is the best time of the year to explore Ta Giang as the weather is warm and there is no rain, reported by Vietnamnet.
Chua Chan Mountain
Chua Chan Mountain, also known as Gia Lao Mountain, is a not-to-be-missed destination for people who love trekking. This is the highest mountain in Dong Nai at 837m high.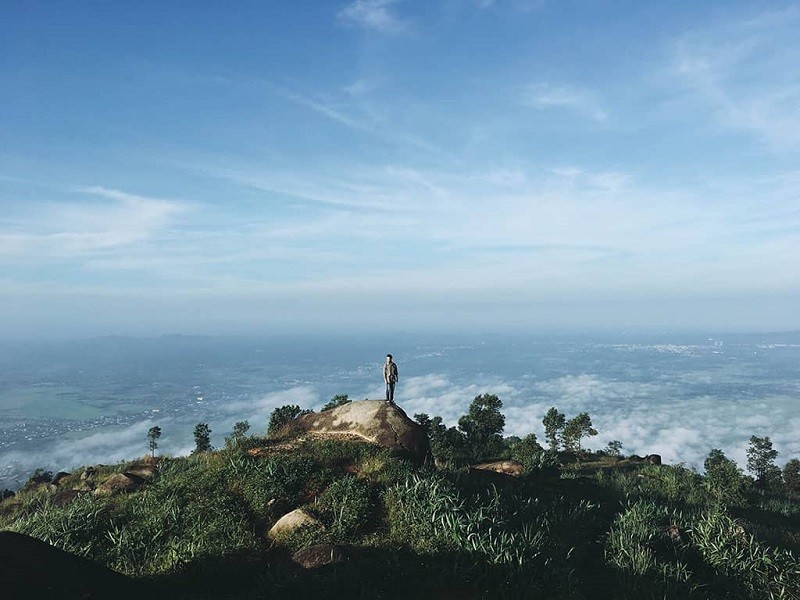 Photo: Travelgear
The mountain is about 110 km from Ho Chi Minh City. Travellers can visit this destination during the day or camping overnight at the top of the mountain.
According to Lifeofdoing, The Chua Chan Mountain hiking trail is a good beginner trail due to its combination of a paved staircase and a dirt path. The dirt path is not marked but you need to follow the worn-down grass areas.