Three Vietnamese Films to Compete at 33rd Singapore Int'l Film Festival
Founded in 1987, the annual Singapore International Film Festival is one of the most significant film festivals throughout Asia.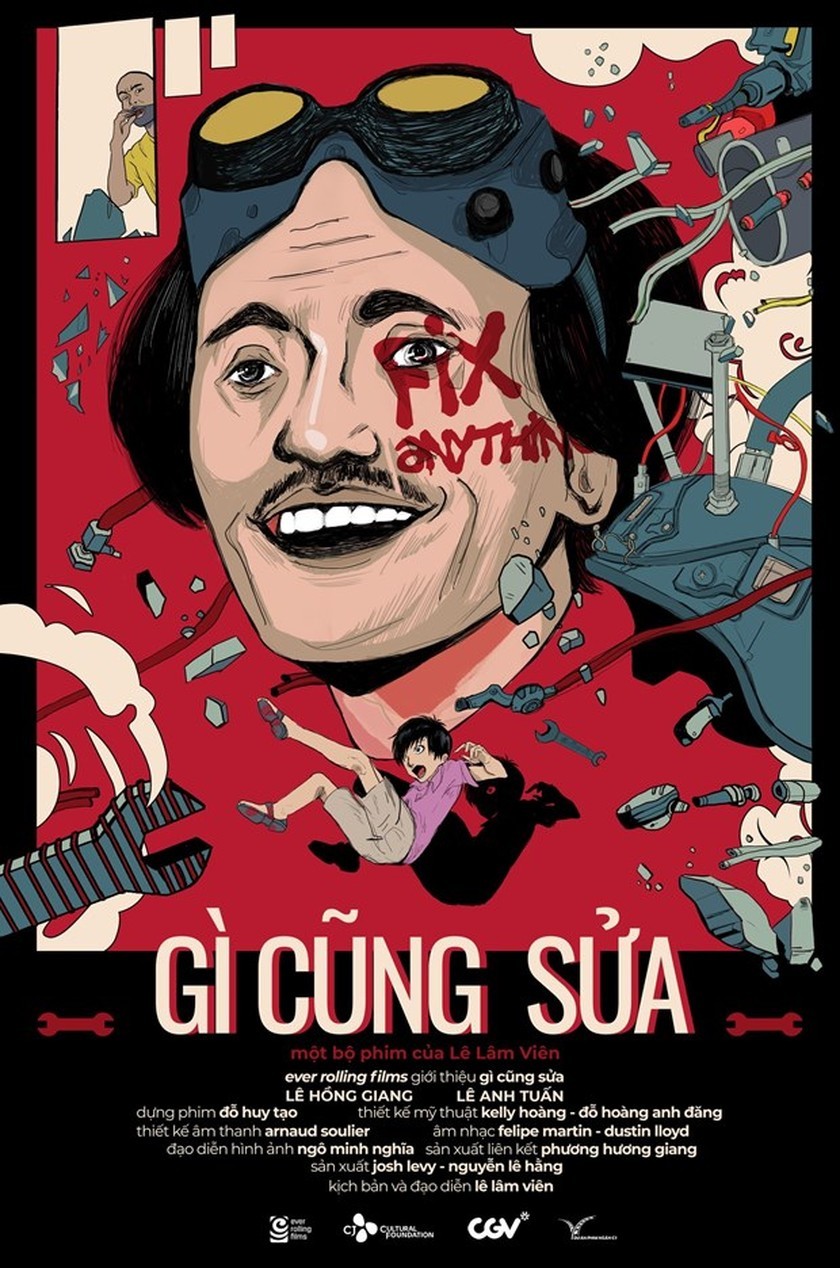 Poster of the film "Fix anything" by Le Lam Vien.
Three Vietnamese movies produced by talented local directors are set to compete in the 33rd Singapore International Film Festival (SGIFF) 2022 due to take place from November 24 to December 4, VOV reported.
Founded in 1987, the annual Singapore International Film Festival is one of the most significant film festivals in Asia. Besides the competition feature and short film screenings, film industry-related activities such as exhibitions, workshops and seminars are also part of the official SGIFF program.
The 33rd edition presents a diverse, inclusive range of over 101 films by filmmakers from all over the world. These carefully selected films speak of memories, emotions, inspired conversations and discussions — that together celebrate the continuity of film and storytelling in the cinematic community.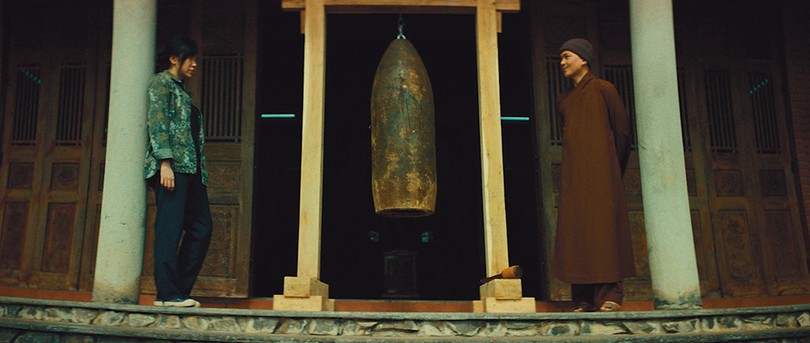 A scene in "The Unburied Sounds of a Troubled Horizon".
The event will see the movie titled "The Unburied Sounds of a Troubled Horizon" directed by Tuan Andrew Nguyen compete in the category of "Undercurrent". The film draws inspiration from people who reside in the central province of Quang Tri, an area which is one of the most heavily bombed areas in history, and the land and its people continue to be scarred by deep trauma.
It centers around a woman named Nguyet and her mother run a scrapyard business in Quang Tri, while making sculptures from bomb metal. She also cares for her mother who is still grieving the loss of her husband, killed by unexploded ordnance.
When Nguyet chances upon a peculiar connection between herself and a famous deceased American sculptor, she discovers the resurrective possibilities of art in the face of enduring cycles of violence. Amid transnational histories of war, new rituals arise from deeply rooted local beliefs. This film explores the importance of objects as counter-archives, and the haunting, subliminal power of sound and music.
Meanwhile, Vietnamese film "Fix Anything" directed Le Lam Vien will compete against 16 other movies in the category of "Southeast Asian Short Film Competition". The 15 minute-movie tells the story of a father who ropes in his son for exploits using his DIY 'memory eraser' van in a sci-fi comedy which depicts their one-night adventure.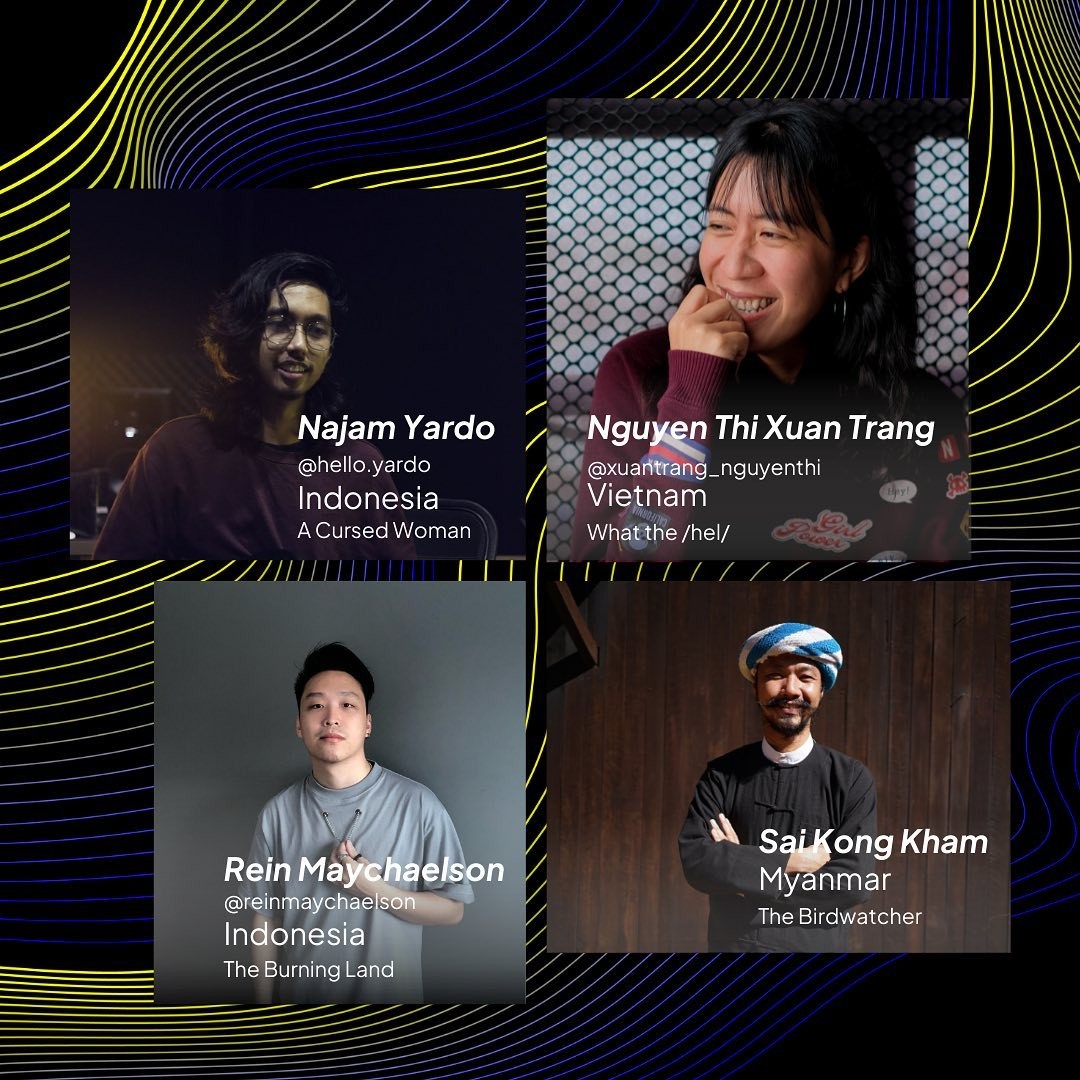 Director Nguyen Thi Xuan Trang with "What the /hel/" among 12 participants for the 33rd SGIFF Southeast Asian Film Lab.
"Fix Anything" will also compete with "What the /hel/" by director Nguyen Thi Xuan Trang in the "Southeast Asian Film Lab" category. The category consists of programmes which provide a collaborative space for Southeast Asian filmmakers who are embarking on their first feature-length film project.
During the Film Lab, participants will receive personal feedback from three mentors and hear from fellow filmmakers as they share their experiences and insights. The programme will end with the filmmakers pitching to a panel of industry experts. Participants will be eligible for the Most Promising Project and Fellowship Prize at the Silver Screen Awards.